This simple activity requires just beads and pipe cleaners, and is a great opportunity for children to practice their fine motor skills.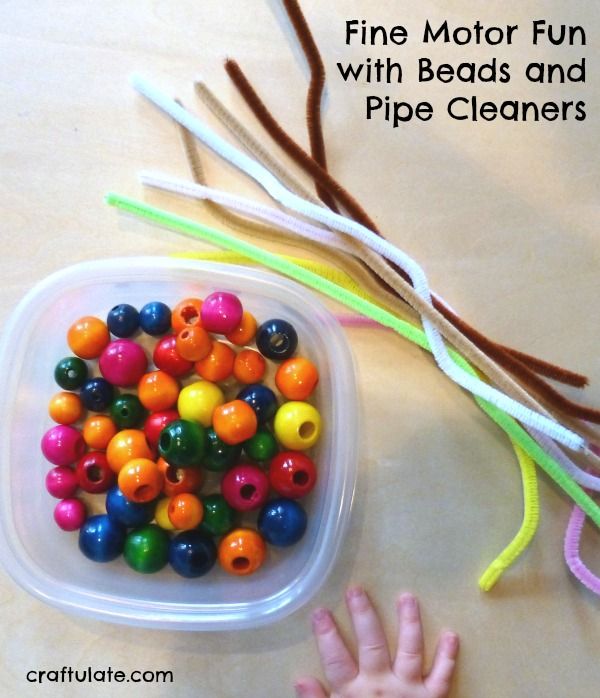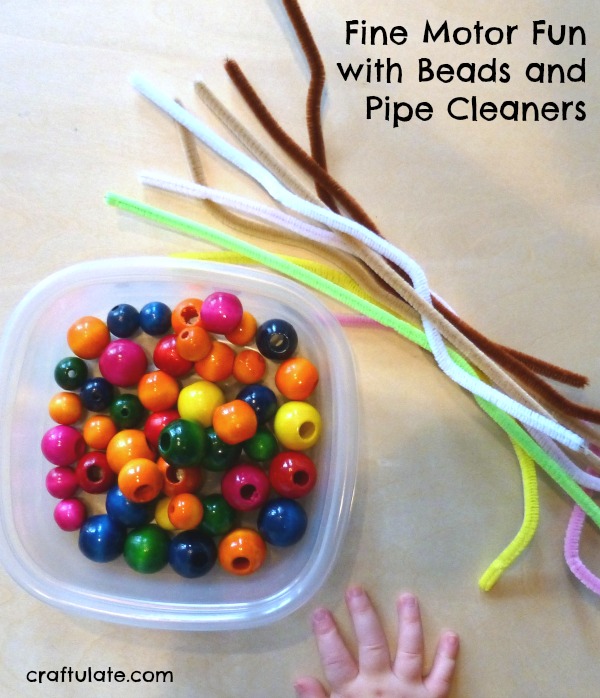 The following post contains affiliate links, which means that at no extra cost to you I can make a tiny bit of money to help support this blog. Thank you!
I bought some lovely wooden chunky beads that were perfect for this activity. I then got several pipe cleaners, made a large hook at one end and showed F how to thread the beads. He immediately wanted to try it.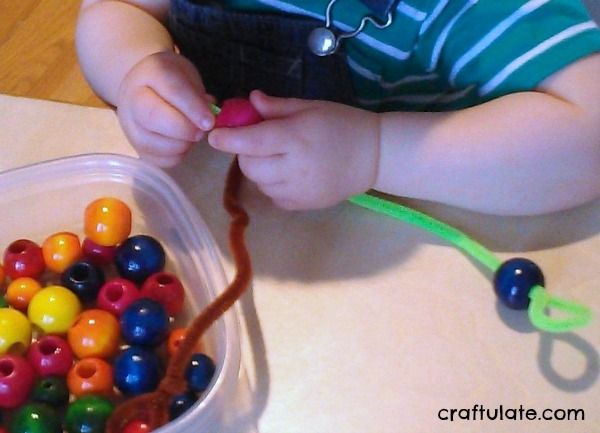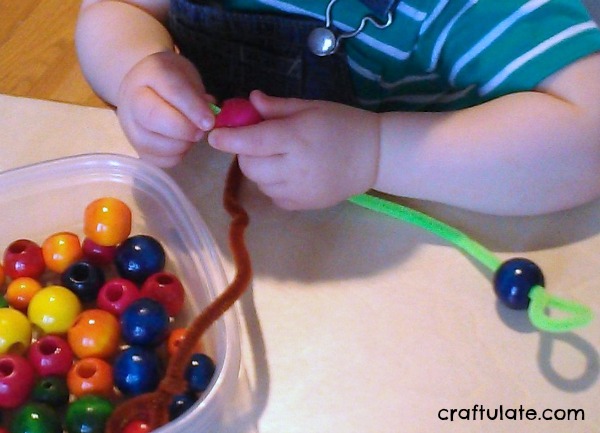 For once we didn't do this activity in the kitchen – partly because I wanted to make perfectly clear to him that these beads were not for eating!
I showed him how to make his beaded pipe cleaner into a bracelet, and I just managed to snap a quick photo of me modelling it before he wanted it back so he could take all the beads off. And start again.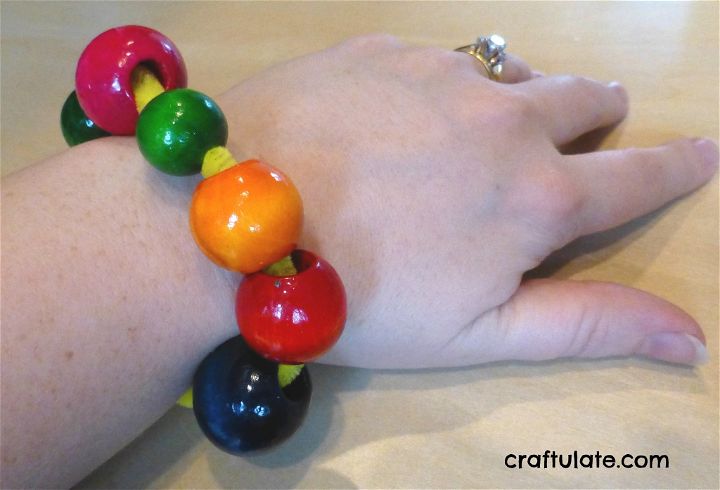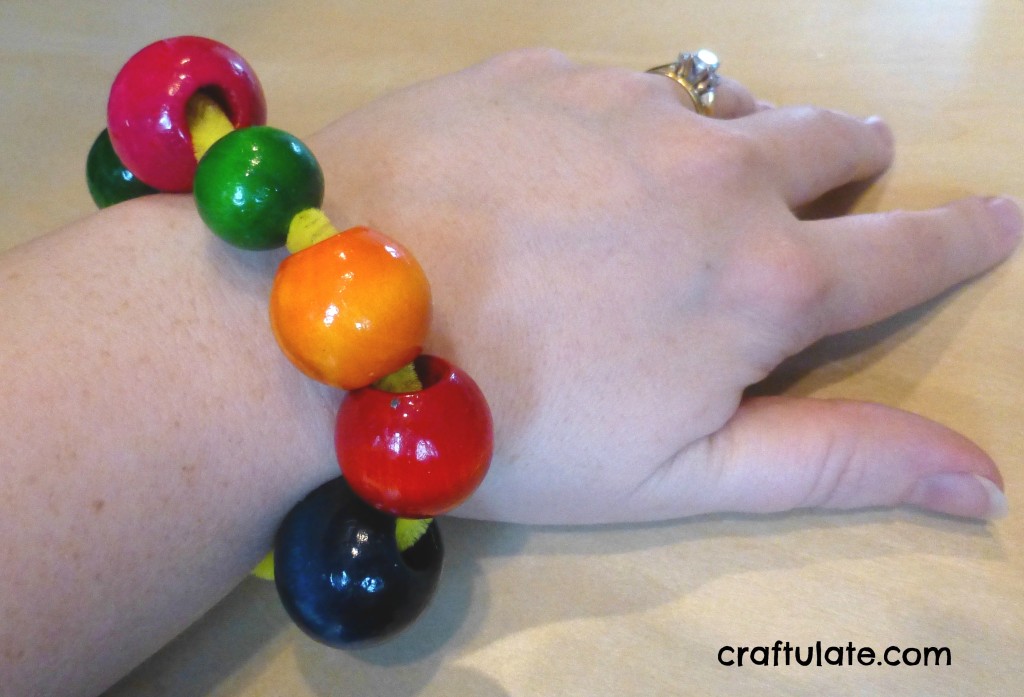 The next day F saw the beads on the shelf and wanted to do it again!