We had some festive fun when we made these fill and shake ornaments at our crafty playdate!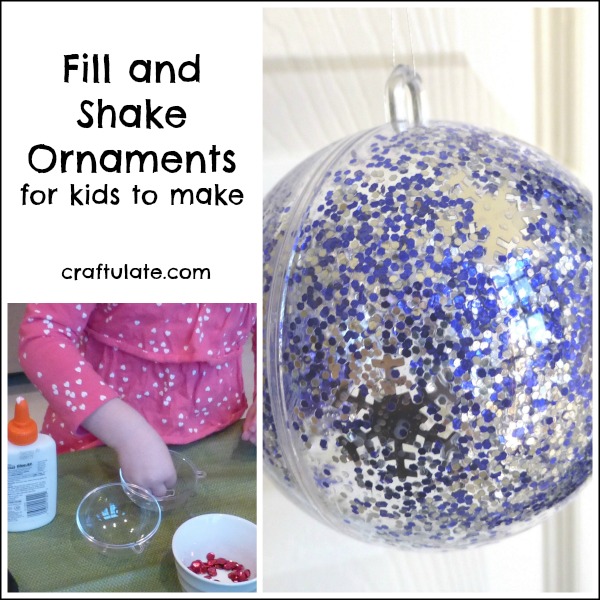 The following post contains affiliate links, which means that at no extra cost to you I can make a tiny bit of money to help support this blog. Thank you!
We had the guys from LalyMom over a few weeks ago and we decided to make these "fill and shake" ornaments. They are just perfect for little kids to make!
I prepared some glue, sequins, glitter and some clear acrylic fillable ornaments. The silver glitter and the multi-colored sequins were kindly sent to us by craftprojectideas.com for free.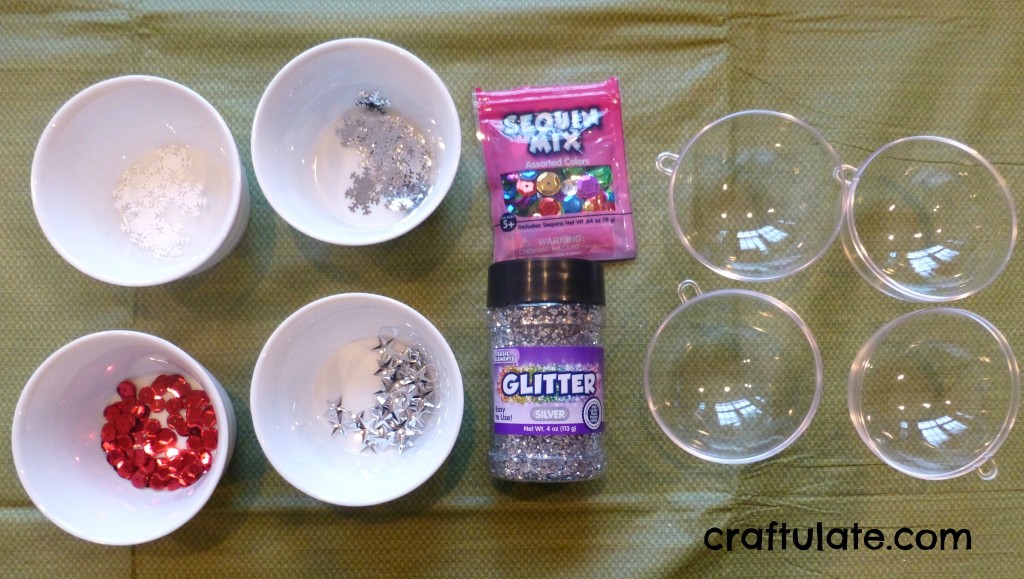 F (2.5yrs) and Ladybug (3yrs) started by squeezing glue into the ornament halves then it around the inside with a foam brush.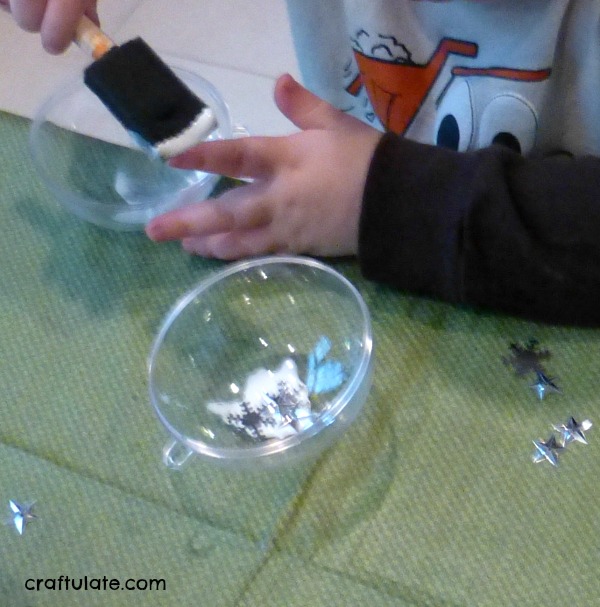 Then they added a variety of sequins to their ornaments.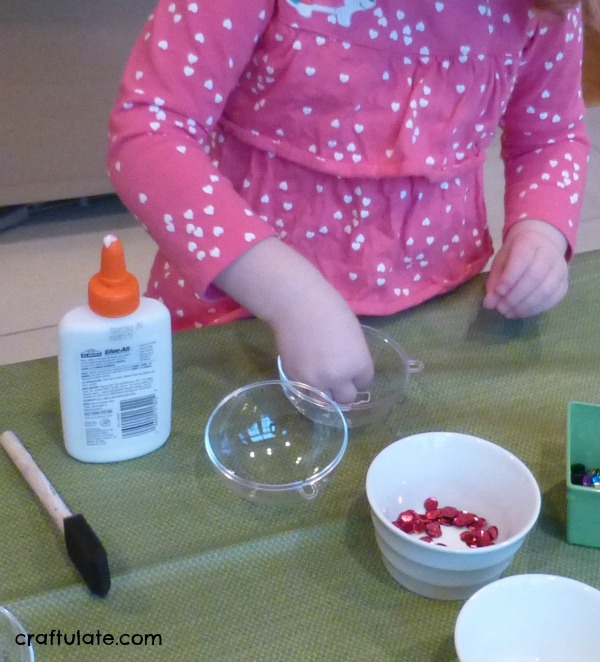 Because of the young ages of the children I added the loose glitter to the ornaments for them. This was for damage limitation as much as their safety! Then we closed up the two halves of the ornament and it was time to SHAKE! Unfortunately F had wandered off by this point so Ladybug finished his ornament for him.
We then had to leave the glue in the ornaments to dry. Note: The glue dries a lot faster if you open up the ornaments again! For a playdate craft this worked fine as the ornaments could be taken home closed (but glue still wet) and then opened up and left to dry.
Once the glue had dried they looked stunning!
Check out my book 50 Christmas Crafts for Little Kids – get your copy today for more festive inspiration!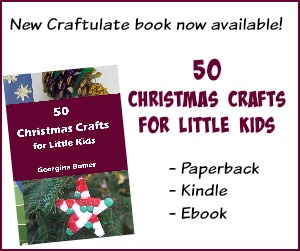 [bctt tweet="Fill and Shake Ornaments for kids to make!" username="craftulate"]