This pretty leaf punch collage is the perfect art activity for fall, and great fine motor practice too!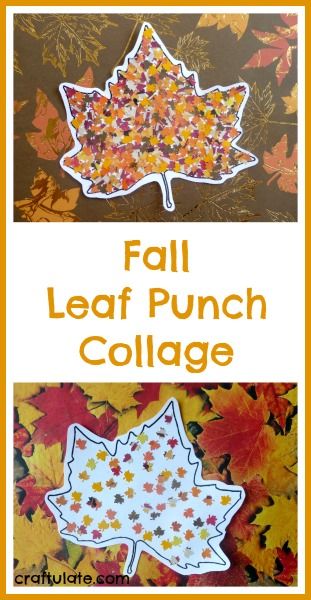 The following post contains affiliate links, which means that at no extra cost to you I can make a tiny bit of money to help support this blog. Thank you!
Like a lot of the arts and crafts that we make, I try it out by myself the first time. This helps me practice, irons out any potential problems and gives my son an idea of what we are aiming for. So to make this collage I used the following:
– White card
– Craft glue / glue stick
– Mini leaf-shaped paper punch (I used a maple leaf punch like this one)
– Colored paper in a range of fall colors*
*I used a mix of plain paper and scrapbooking paper (there are some lovely colors in this Hello Fall collection), but you could also use cutouts from magazines or scrap paper.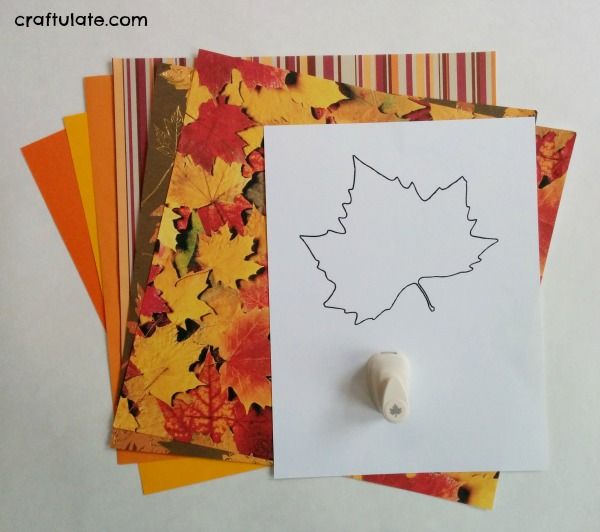 I printed out a maple leaf outline that I found on Clker – although you could draw one instead. NOTE: Since writing this I have added some leaf outlines to my Craftulate Shop! I started punching out leaves from the various different paper. The leaf punch was super tiny, so it took a LOT of leaves to fill the leaf outline.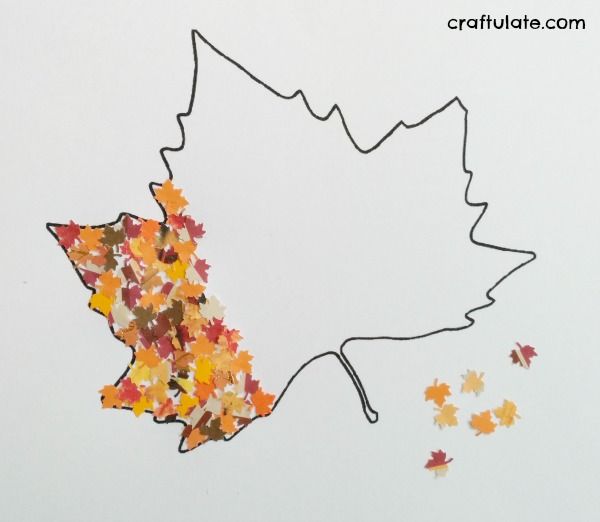 But I love the finished result!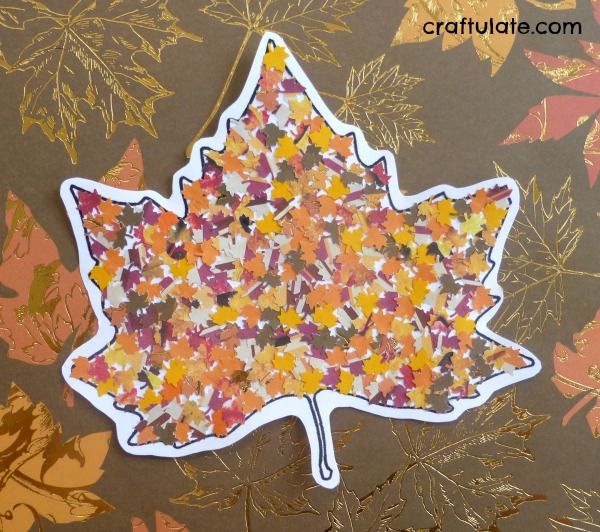 However, for F to try this I knew that I needed a bigger punch, a smaller outline, or accept that he probably would get bored before he filled the whole thing. I went with the last option! In fact he was very happy punching out leaves, and probably did about 40!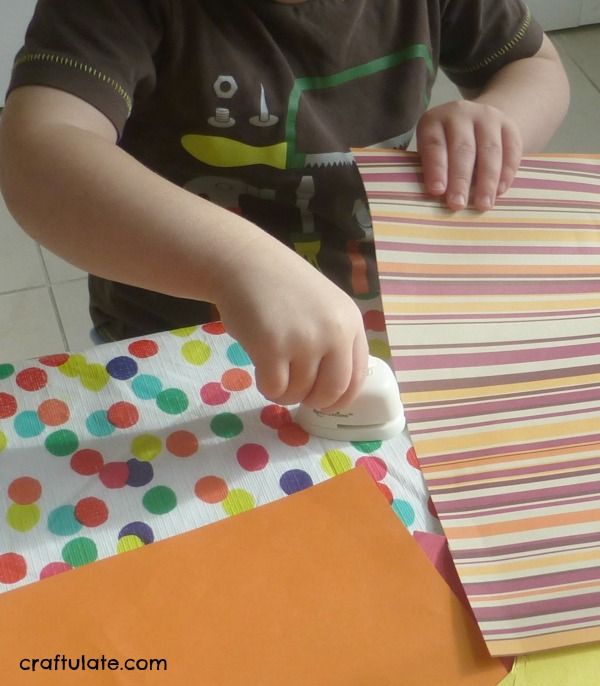 I applied a glue stick to the inside of the leaf outline and F carefully placed all the punched leaves.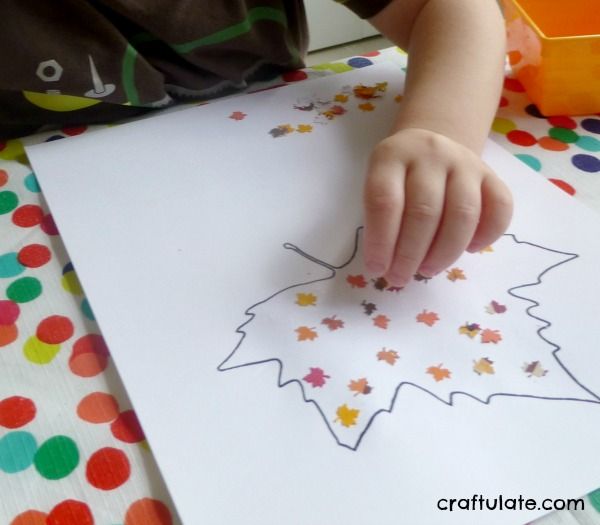 As predicted, he didn't fill the outline but that's OK – I like his version too!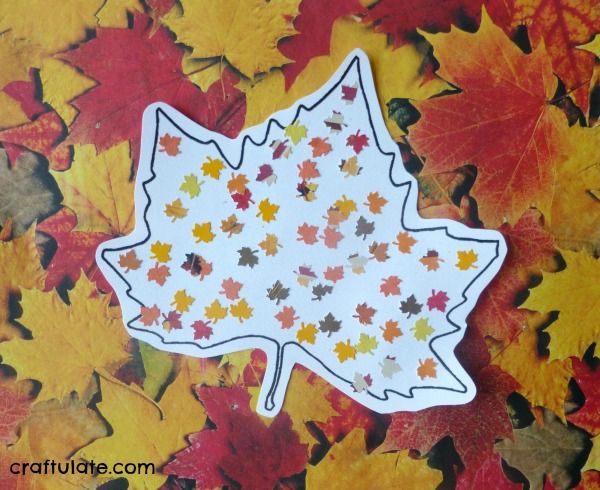 [bctt tweet="This beautiful #fall leaf collage works on #finemotor skills!"]
This collage activity worked on three different fine motor skills – hand-eye coordination to get the paper in the slot of the punch, hand strength to operate the punch, and pincer grasp to pick up those fiddly little bits of paper!