These gruesome edible eyeballs are the perfect Halloween snack!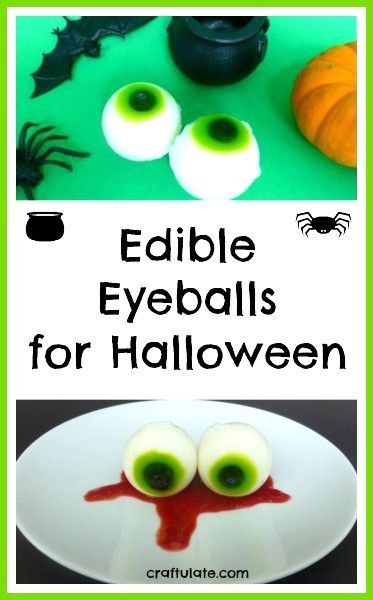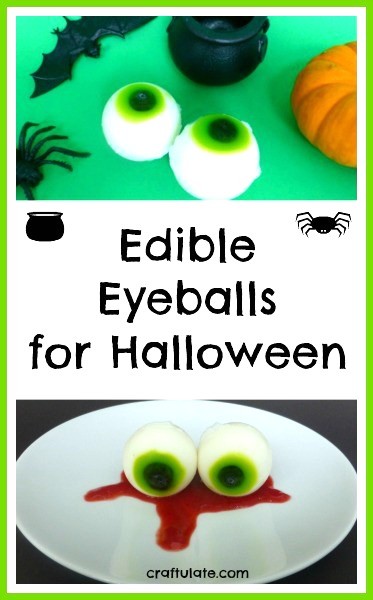 The following post contains affiliate links, which means that at no extra cost to you I can make a tiny bit of money to help support this blog. Thank you!
Ever since I used an ice sphere mold for our Rainbow Ice Ball Sensory Bin, I've been wanting to do more with it. These edible eyeballs are the result and are certainly fun and different!
To make these Halloween treats (make four eyeballs at a time) you'll need:
There are two stages required to make the eyeballs. First, pop a blueberry into the base of each mold – smaller ones work best. This forms the pupil. To make the iris, mix ¼ tsp of the gelatin from the packet with 1 tbs water and a few drops of food dye. Microwave for 15-30 seconds in short bursts, stirring regularly until the powder has dissolved. You only need a tiny bit of liquid so don't worry that it doesn't look like much. Spoon a teaspoon of the liquid over each blueberry. It doesn't need to cover the berry, just enough so it puddles around it. Leave it to set in the fridge.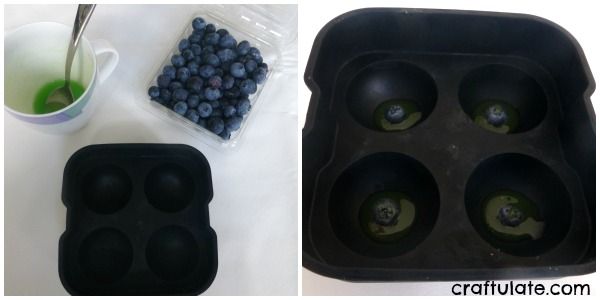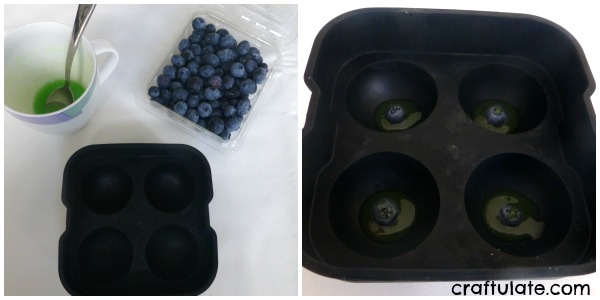 To make the rest of the eye, place the yogurt into a measuring jug and top it up to 1 cup with water. Stir well to make sure the yogurt is mixed in. Add the remaining gelatin from the packet and stir again. Microwave for 30 seconds, stir, then microwave again for 30 seconds. This dissolves the gelatin and makes the yogurt easier to pour. Stir again and leave the yogurt mixture to cool slightly.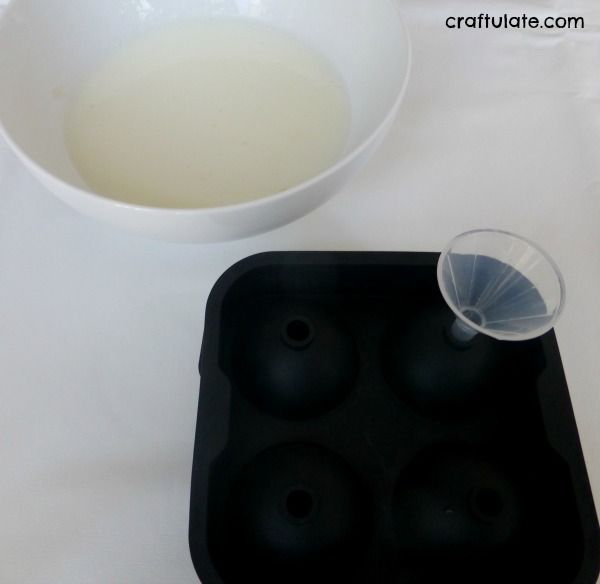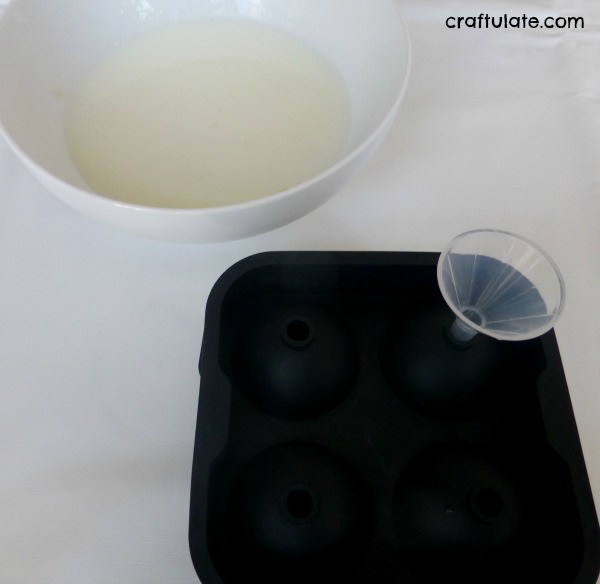 Fit the upper part of the mold over the base. Using the mini funnel, carefully pour the yogurt mix into the mold over the top of the blueberry. Leave to set in the fridge. After a few hours, gently apply fingertip pressure to the top of the mold – if it meets with resistance then your eyeballs are probably set! VERY carefully extract the eyeballs from the mold. The gelatin is easily torn so go slowly.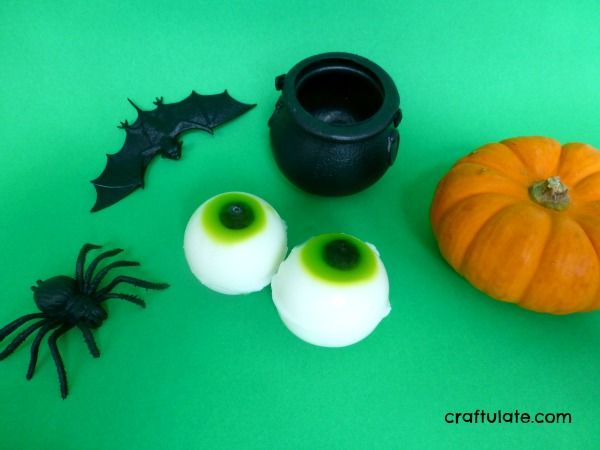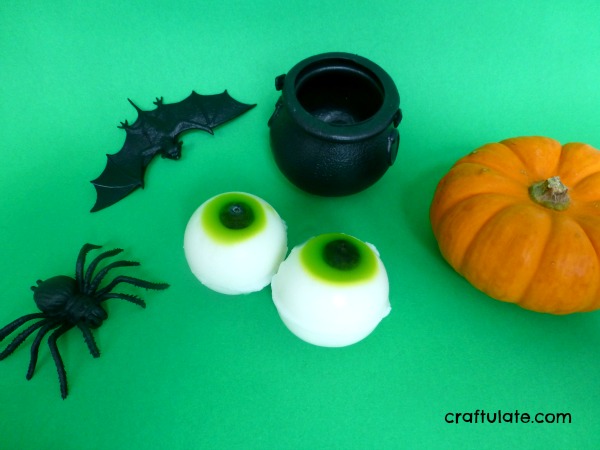 [bctt tweet="Wow! Make edible eyeballs for a gruesome snack for the kids this #halloween!"]
At my husband's suggestion I made some berry coulis to serve with the eyeballs. 🙂