This colourful rainbow sensory bin is made with ice balls!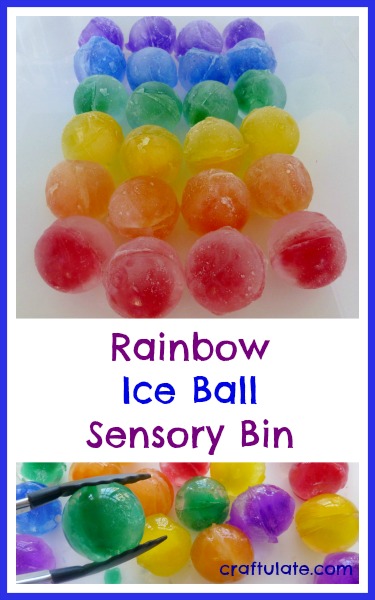 The following post contains affiliate links, which means that at no extra cost to you I can make a tiny bit of money to help support this blog. Thank you!
To make the ice balls you'll need:
*You could use food dye instead but there is an increased chance of temporarily staining your child's skin.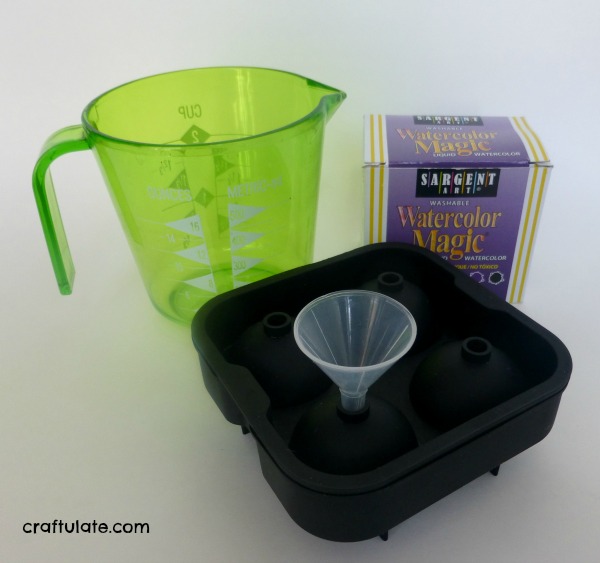 Mix the water and paint until the desired color is reached. Carefully pour the water into the mold, using the mini funnel to avoid spills. After the ice balls have frozen, remove them from the mold and store in the freezer in separate bags or containers. Repeat until you have as many colors as you would like!
When we were ready to play, I placed them all into a large plastic container. They looked SUPER pretty in all their rainbow colours!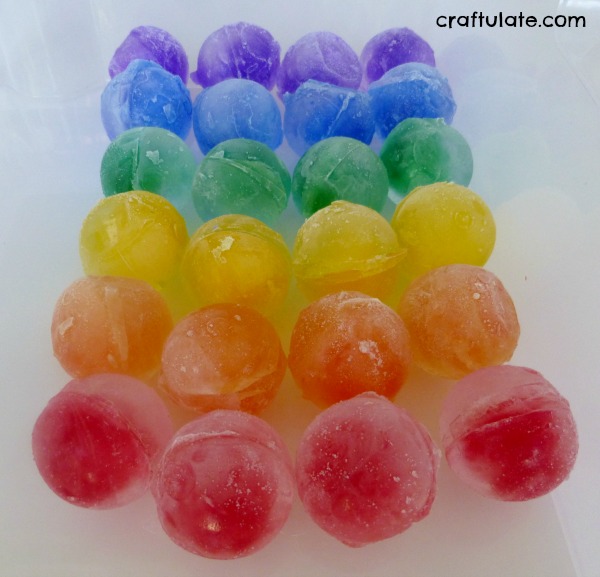 F loved how they looked and we ran through all the colors. He picked one up and it surprised him by being cold – he hadn't realized that they were made of ice!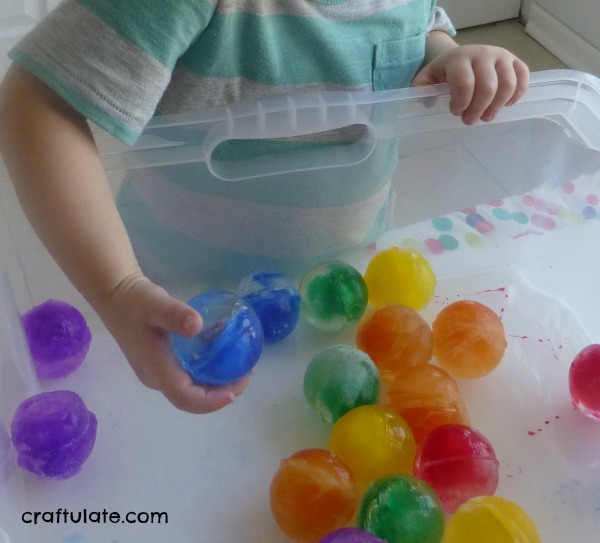 As the ice balls started melting the color actually intensified. F asked for some tongs as I think his hands were getting cold after a while!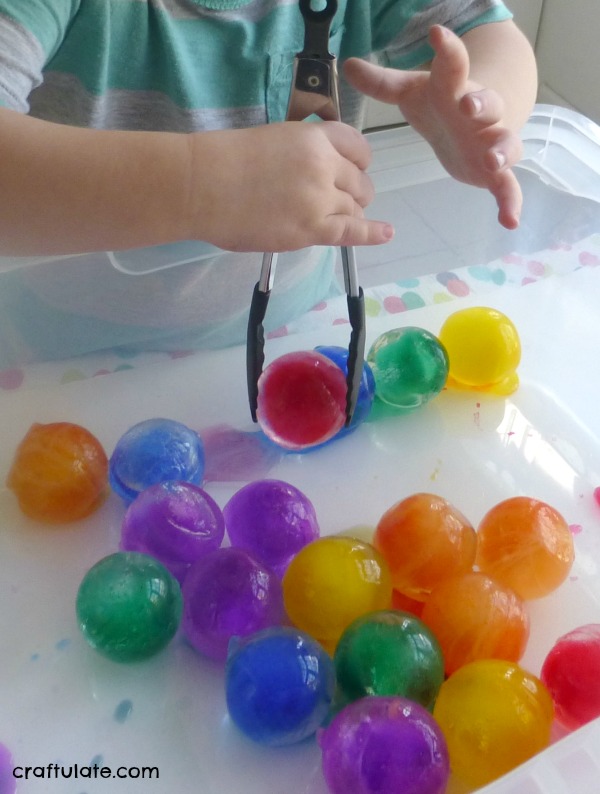 I really wanted to paint with an ice ball or two – but the paints were too diluted to make much of a mark on paper unfortunately. We left the ice balls to melt and checked back on them periodically. The melted ice looked beautiful when the colors ran in to one another!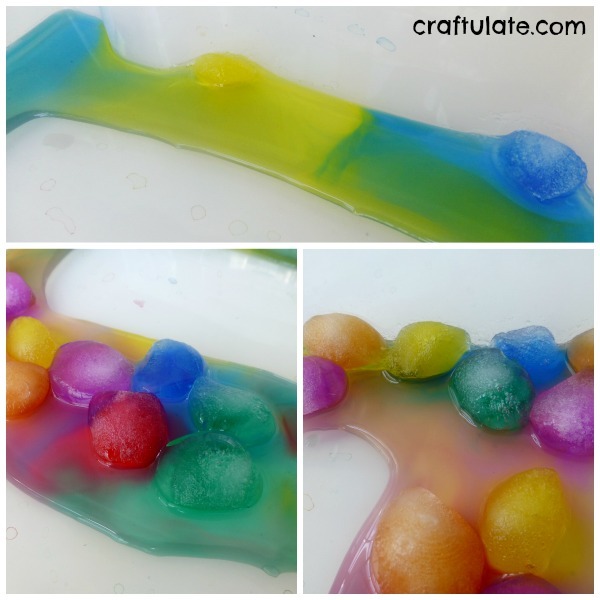 [bctt tweet="Amazing Rainbow Ice Balls for sensory play! #sensory"]