Make these stencil cards with kids so that you always have pretty homemade greeting cards in stock!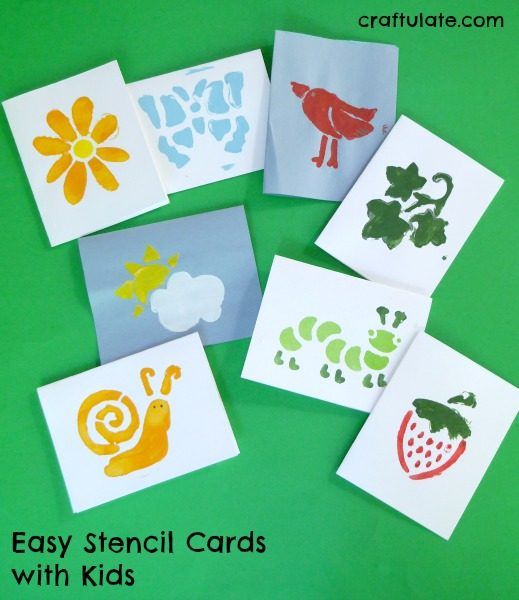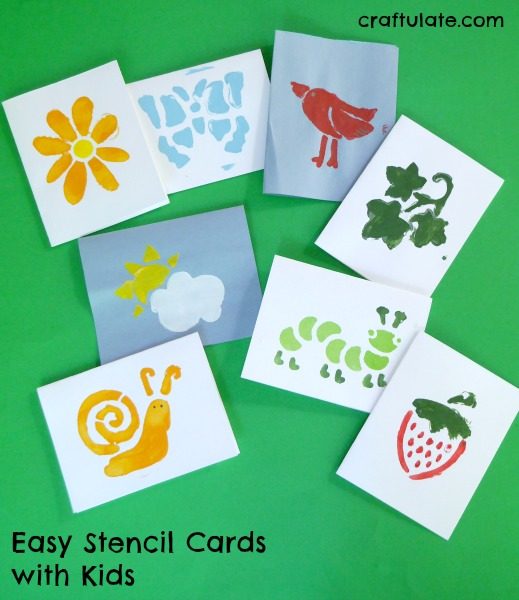 Disclosure: I was provided with these stencils from PLAID free of charge in exchange for my fair and honest review. Please see my disclosure policy. This post also contains affiliate links, which means that at no extra cost to you I can make a tiny bit of money to help support this blog. Thank you!
Did you see that I'm now an Ambassador for PLAID? I am SUPER excited about this new role, and have many exciting crafts planned!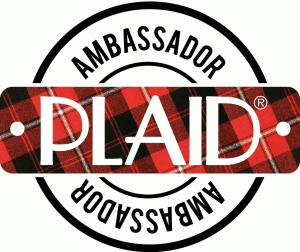 The first craft that I want to share with you is soooo easy. Throughout the year we have so many reasons to send greetings cards: birthday cards, thank you cards, and many more! Like when my son and I made letter-stamp thank you cards after his birthday, I find it easier to make a huge batch at a time.
To get my son interested in our latest project, I opened a pack of Garden Icon stencils. He LOVED sorting through them and picking out his favorites! The set includes many different kinds of flowers, foliage, bugs, birds, trees, vegetables and more.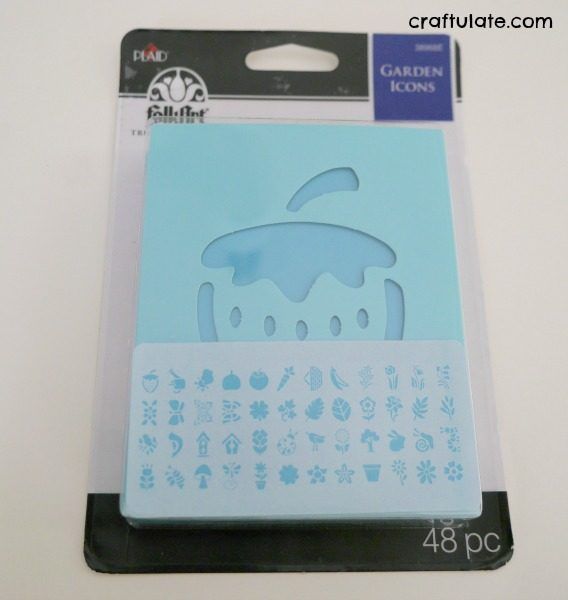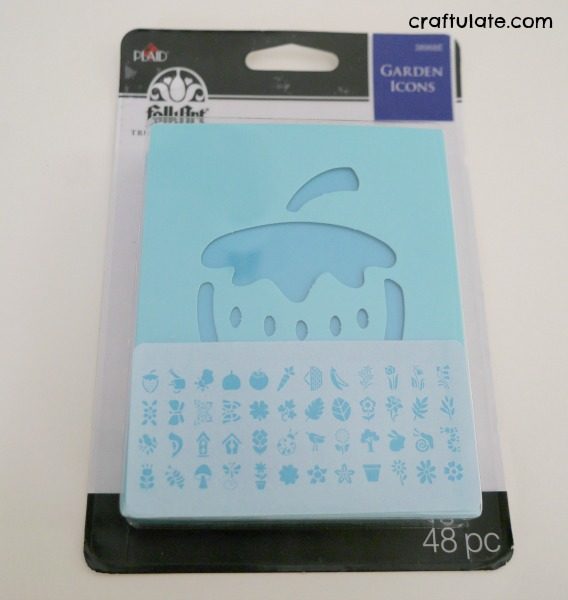 In the meantime, I cut some white card in half using a paper guillotine, then folded it in half. I asked F to choose a stencil, and the first one he picked out was a sun and cloud design, which of course wouldn't work so well on white card! So I quickly cut some blue construction paper to fit!
I positioned the stencil on the folded paper using low tack tape. Then I provided him with Snowflake White and Bright Yellow paint (both from Apple Barrel) poured onto a paper plate, and a spouncer. If you haven't come across spouncers before – they are super handy foam brushes with a plastic handle. Really great for kids!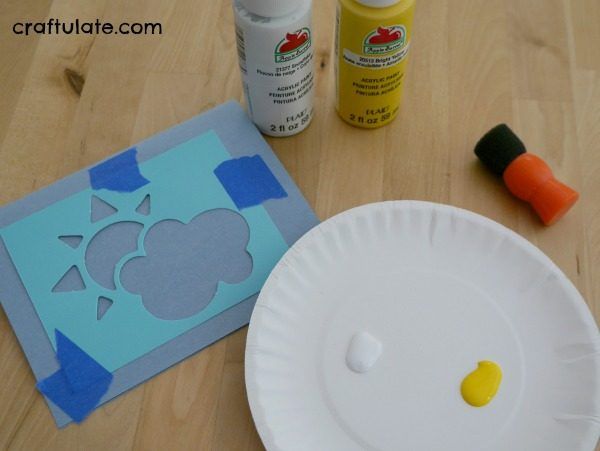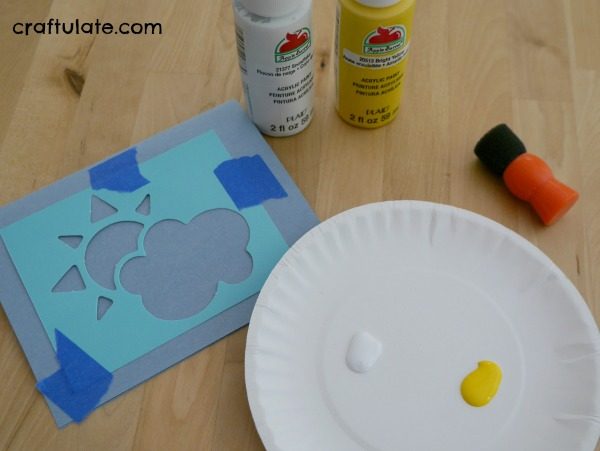 He completed the design using both colours.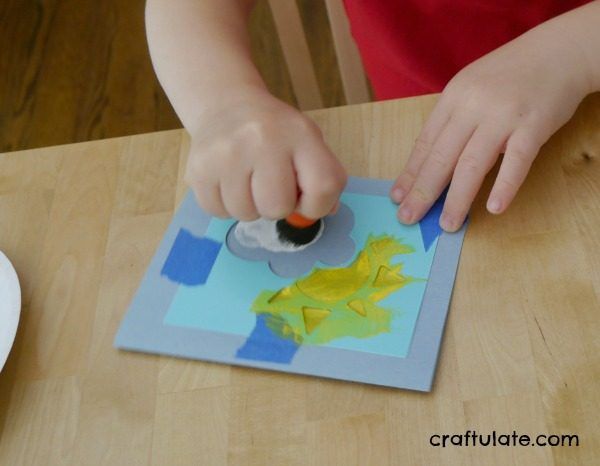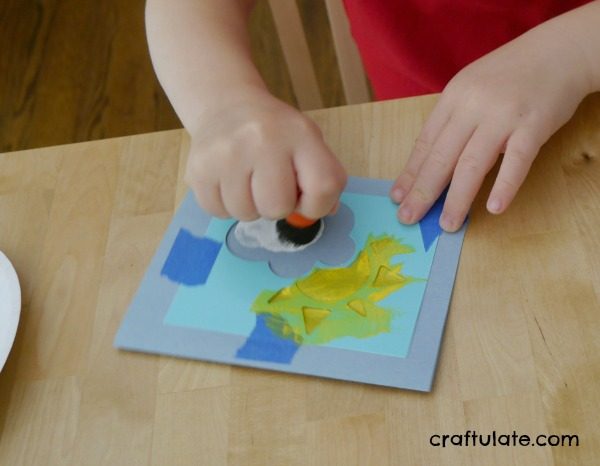 We then spent a very happy art session picking out our favourite stencils (48 in this pack!), taping them to some card and painting them. We both really liked this orange flower, painted with a new paint colour from Apple Barrel – tangelo!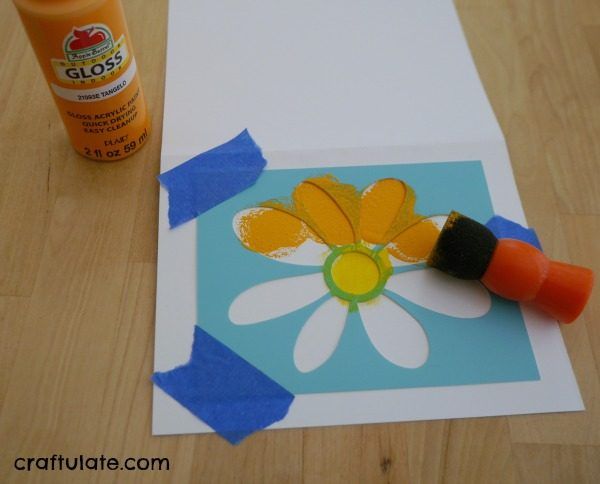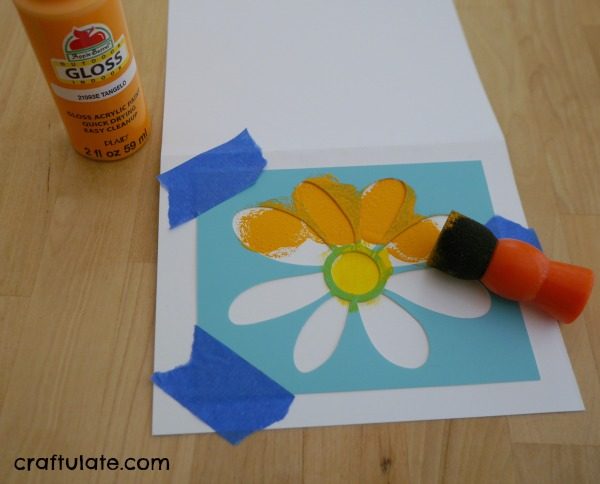 We let the paint dry, and then we removed the stencils. F wanted to help me, but was a little too enthusiastic with some of them – which resulted in minor rips to the surface of the paper – see below!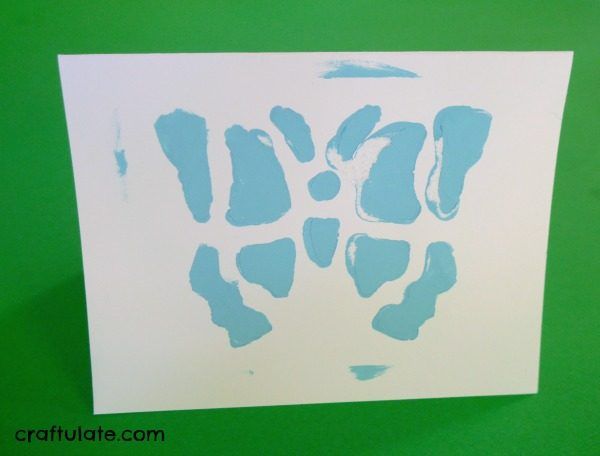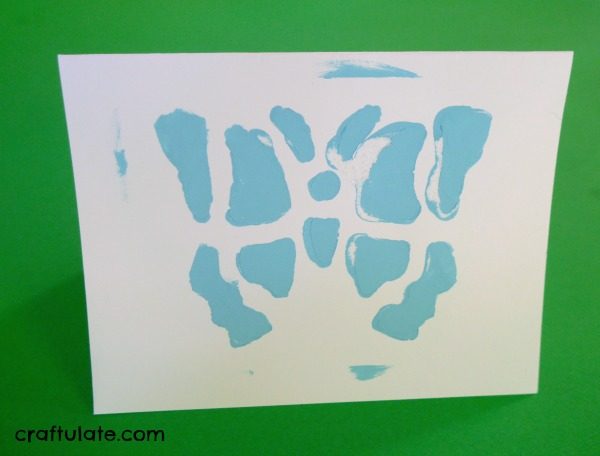 So slowly and carefully is the key  if working with kids, otherwise you might be better off removing the stencils on your own while the paint is still tacky.
Either way, we now have a huge stock of genuinely kid-made cards for us to send out – that we're both proud of. And that's how to make stencil cards with kids!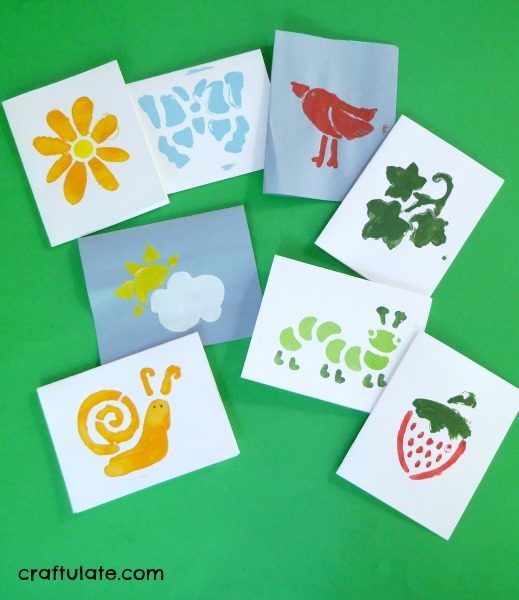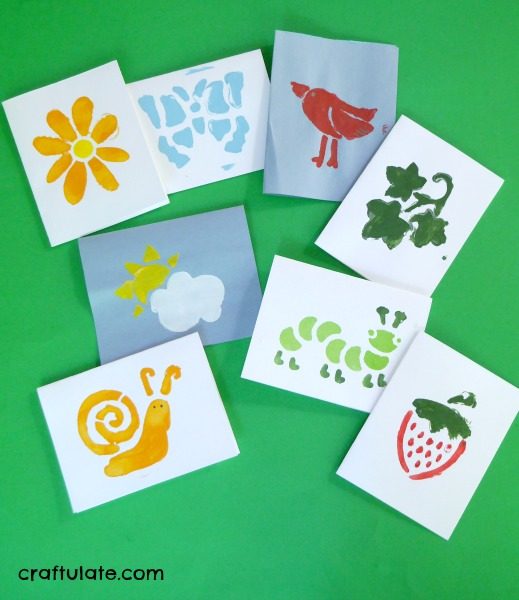 [bctt tweet="Easy Stencil Cards with Kids – such a fun way to make greeting cards!" username="craftulate"]