This spider web art is really easy for kids to make as it uses the tape-resist method of painting.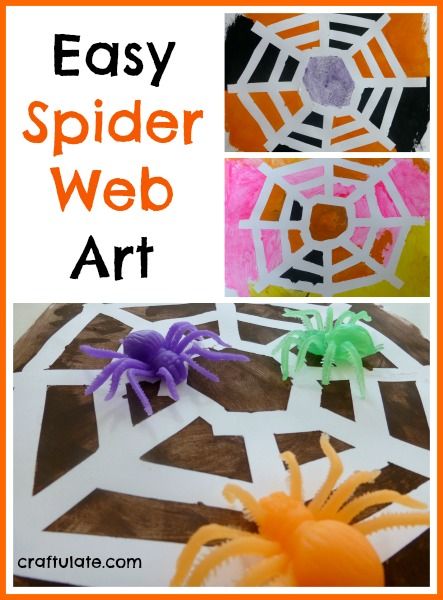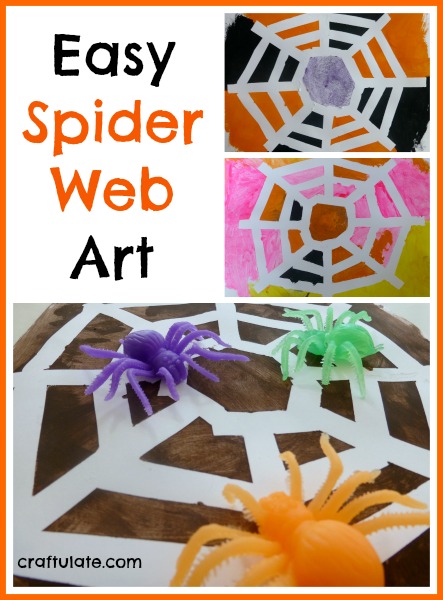 The following post contains affiliate links, which means that at no extra cost to you I can make a tiny bit of money to help support this blog. Thank you!
This art does require a bit of set up in advance. I cut lengths of painter's tape and then cut them in half lengthways to make them less wide. Then I placed them on a piece of white cardstock to form a spider web.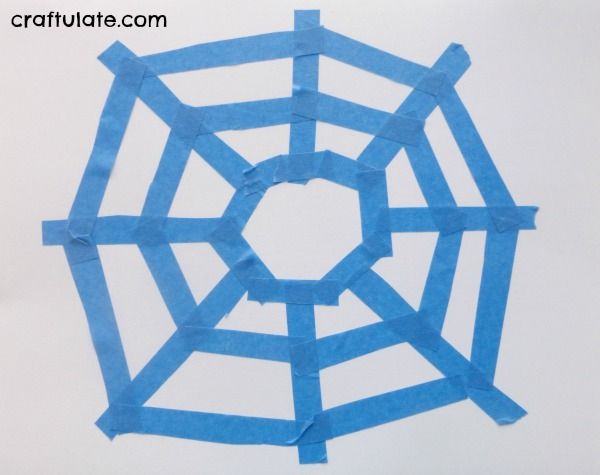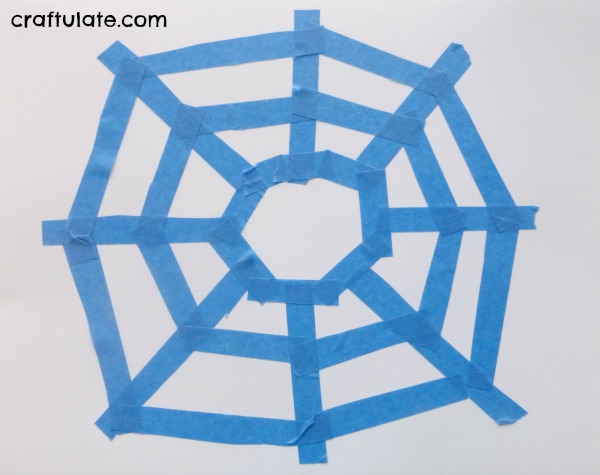 F chose some brown paint to colour over his tape web.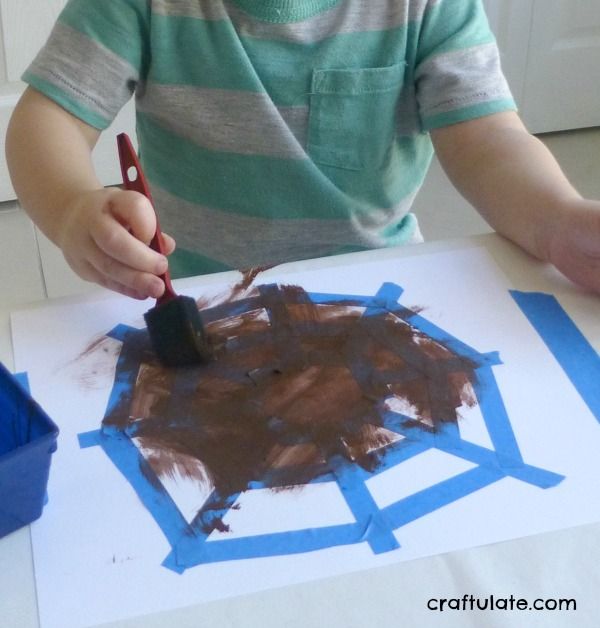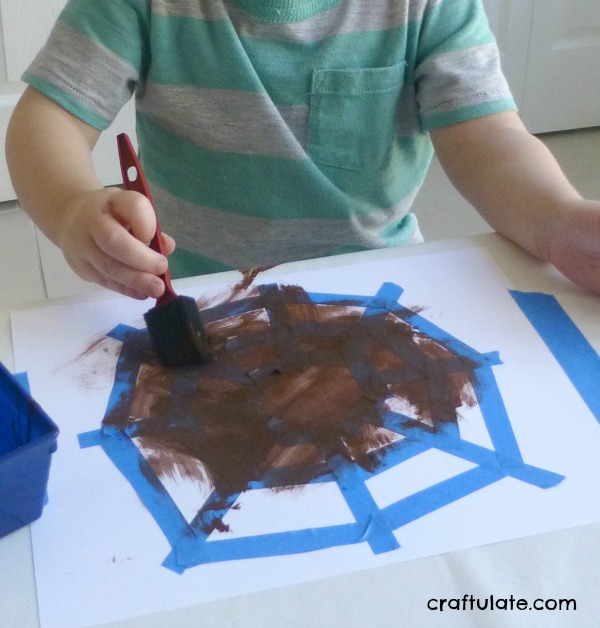 Once the paint had dried, I CAREFULLY peeled off the tape. I tried not to rush it to avoid ripping the top surface of the card.  Ta-da! One spider web to use as a backdrop to some spooky Halloween art. You could add plastic spiders with glue dots or make a handprint spider and glue it onto the web.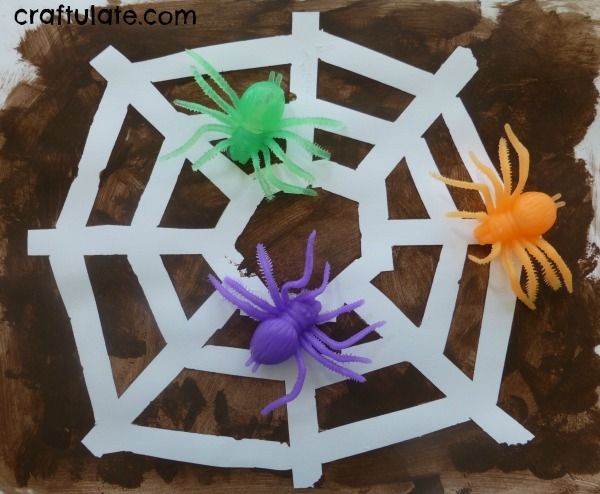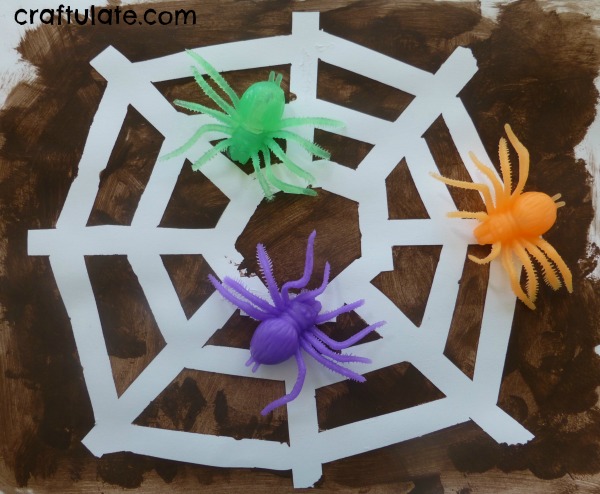 A few days later we did this activity again with friends. They requested a bigger selection of colors (and they definitely had to include pink!) so the results were much more colorful. F and his friend actually worked happily on the same picture!