These dot marker alphabet cards are great for working on fine motor skills as well as color matching and learning the alphabet!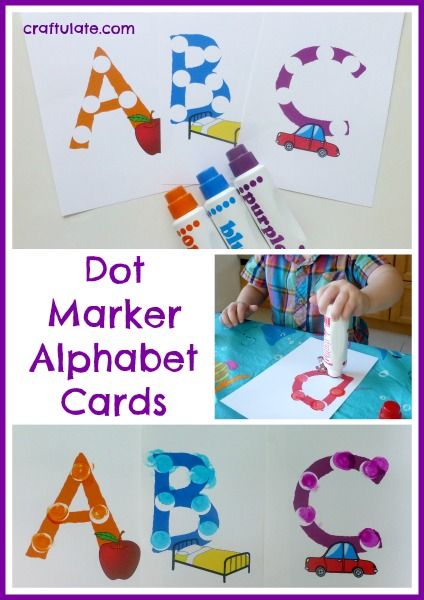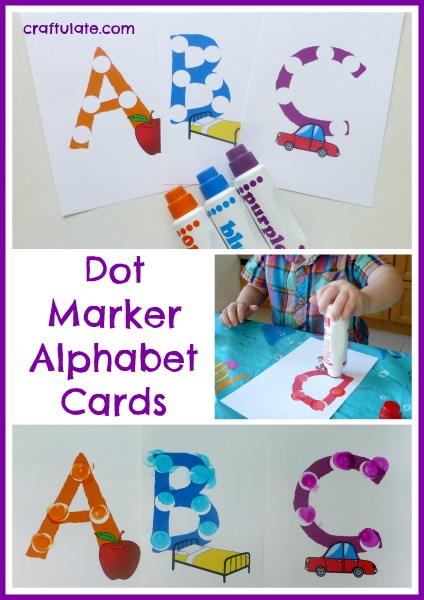 The following post contains affiliate links, which means that at no extra cost to you I can make a tiny bit of money to help support this blog. Thank you!
We first tried out our dot markers with our dinosaur play dough mats – which handily work well for the markers too! The markers are great for working on fine motor skills when the aim is to place the dot in a specific place.  So I designed these alphabet cards for some more practice!
I used bright bold images for each letter (agonising over "Q" and "X" as usual – why is there so little choice of familiar words?!?!) and I coloured each letter so that it corresponded to the colours of our dot markers: purple, blue, green, yellow, red and orange. This introduced a colour matching angle to the activity too.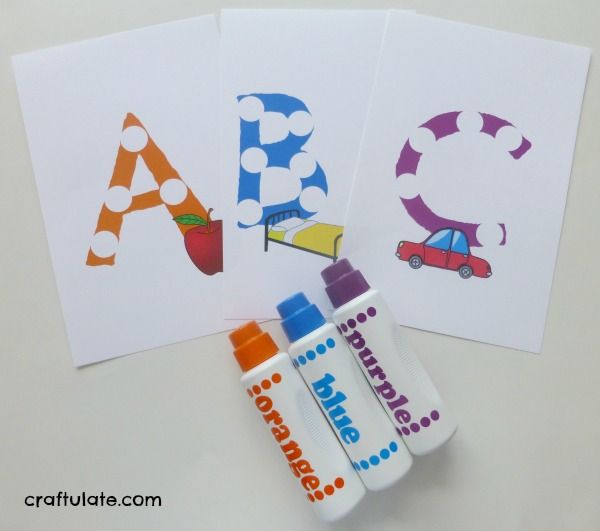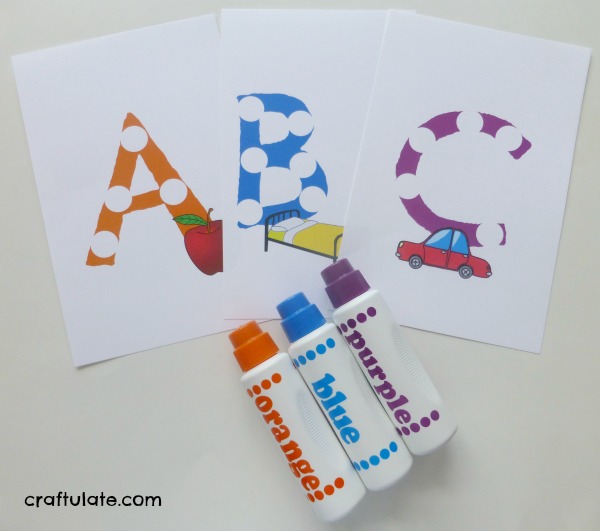 I set out the first three cards for F with the correct colors of dot markers. He immediately got started, getting the dot markers on the white circles pretty accurately. After he'd done A, B and C, I just kept supplying him with the cards! He used both hands to make the dots, and although he had an awkward-looking grasp of the marker at times, he had good control.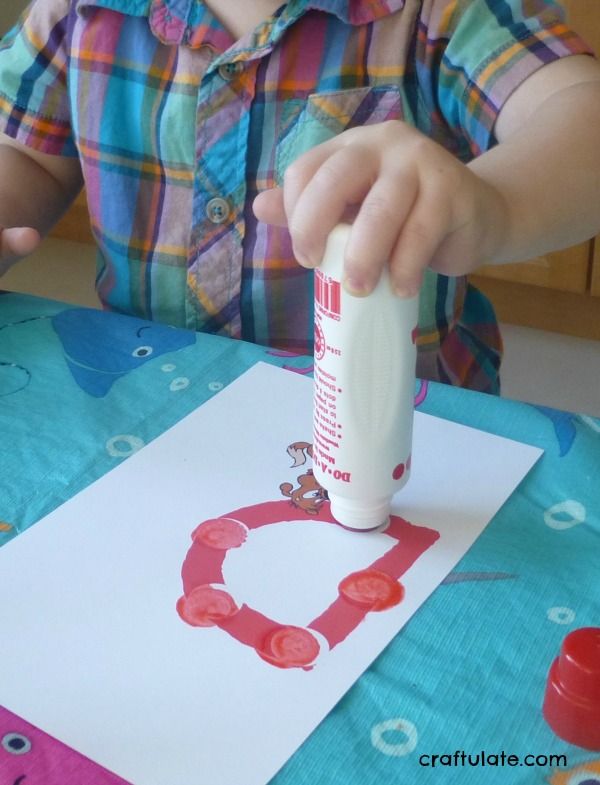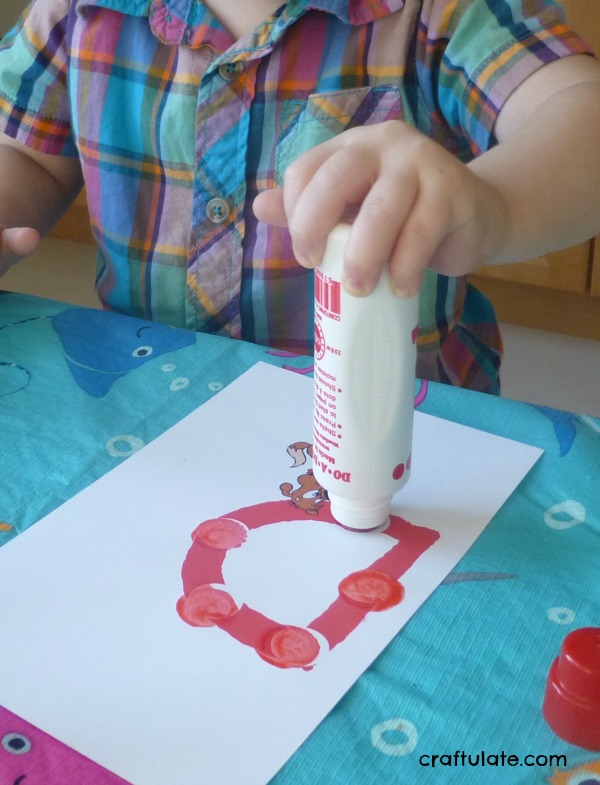 He went all the way through  to R before pausing to wind me up by putting the orange lid on the purple marker. He *knows* I can't deal with that! 🙂 He then continued all the way through to Z. I was really impressed with his concentration and he was so pleased with himself when he'd finished. When they had dried I taped them up onto our kitchen cupboard doors – they only just fit!



These cards have stayed up for several weeks now,  sparking many alphabet recitals and conversations about the pictures!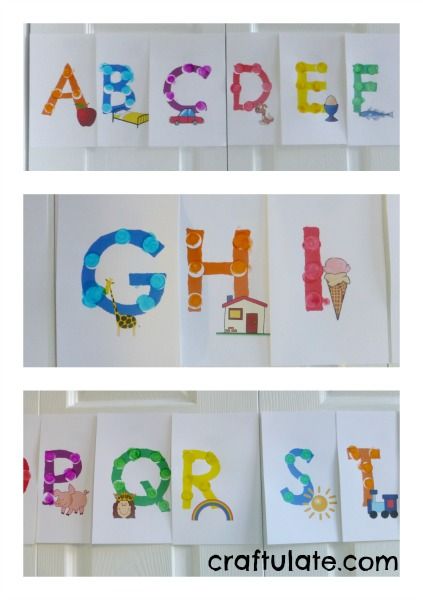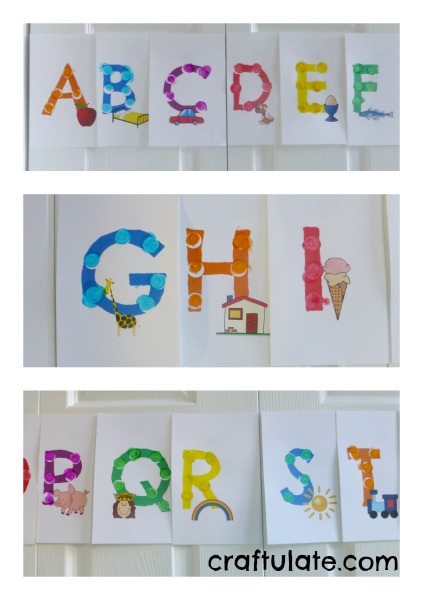 Things to try with your alphabet cards:
Laminate the cards for repeated use
Use the cards as play dough mats
Print out only the cards needed to spell your child's name or any other significant word
[bctt tweet="Get these fun dot markers worksheets for every letter of the alphabet!"]
These beautiful dot marker alphabet cards are available in my Craftulate!!!



Please check out the rest of the Fine Motor Fridays posts from this week for more great ideas!
 Construction Pom Pom Pick-Up & Sort Game from Stir the Wonder
Eye Dropper Fine Motor Activities from Little Bins For Little Hands
Pom Pom Fish Painting from House of Burke
Homemade Finger Paint Recipe with Fine Motor Activity from Powerful Mothering
Fine Motor Mirror Box Play from Still Playing School