These spring blossom "snow" globes are a lovely craft for adults to make for kids!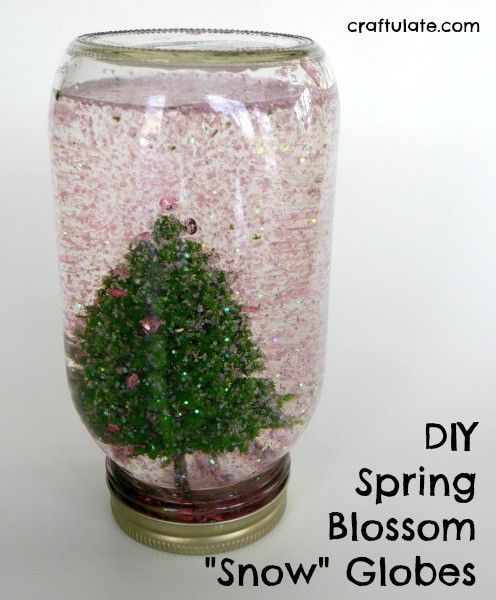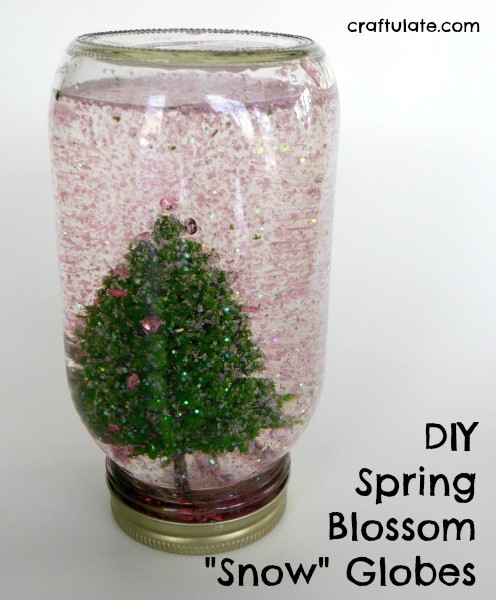 The following post contains affiliate links, which means that at no extra cost to you I can make a tiny bit of money to help support this blog. Thank you!
I'll admit that I didn't really know what to call these! "Spring Globes" or "Blossom Globes" didn't seem to work unless you saw a picture with them. So I'm hoping you're not expecting to see any snow in this craft!
To make these "Snow-Free Snow Globes", I used:
Clear sided jars (mason jars and spice jars are ideal) – labels removed
Plastic trees (I used these model trees)*
Small rocks and pebbles
Water
Pink sequins
Chunky pink glitter (like this type)
*These trees are perfect for small world play but did start to disintegrate a little in the water. Plastic aquarium trees would be perfect for this craft!
To start with I hot-glued together the two parts of the mason jar lids. It probably wasn't essential – but I wanted to be sure! I also removed the insert from inside the spice jar lid.
Then I hot-glued in some trees to the lids. The ones I bought didn't have any support at the base, so I added some small rocks as both support and interest.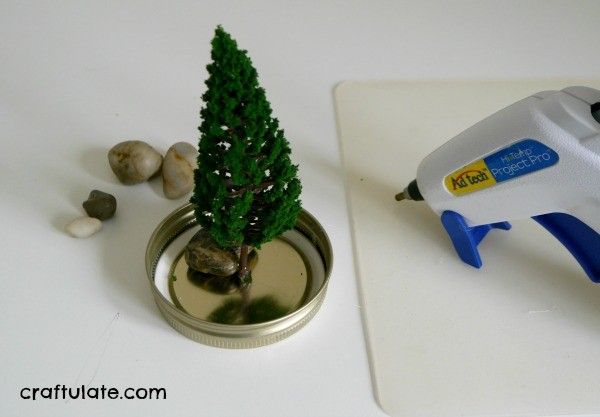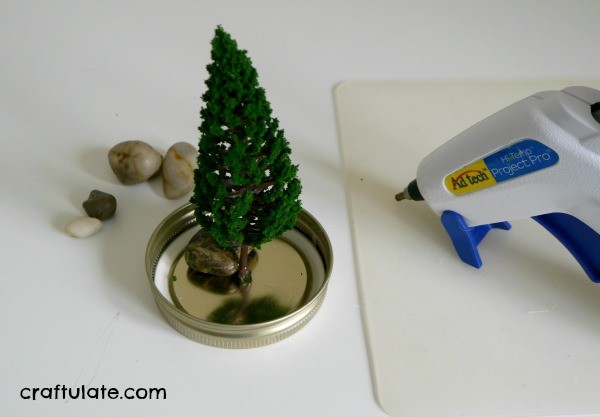 Make sure you don't glue the rocks or trees too close to the edge of the lid otherwise you won't be able to get the jar back on! Then I let the glue fully dry.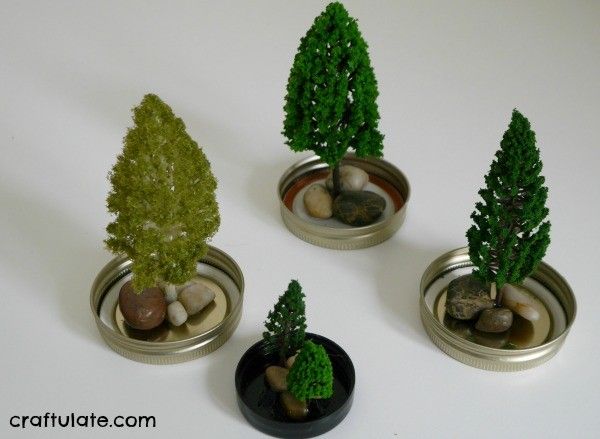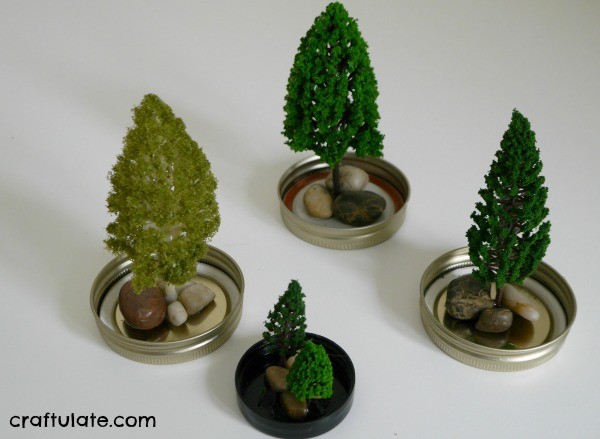 In each jar I mixed vegetable glycerine and water. I've seen some recommendations of a 50/50 ratio but I think mine was more like one third glycerine to two thirds water. I left a little gap at the top because the trees would displace some of the liquid. Then I added a few pale pink sequins and some pink glitter. The glitter wasn't the super fine type, the individual pieces were relatively large.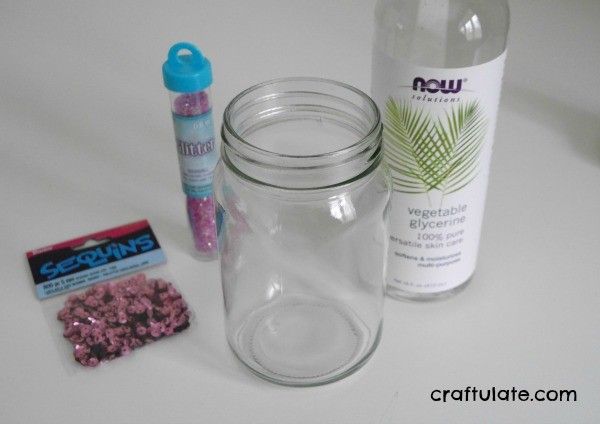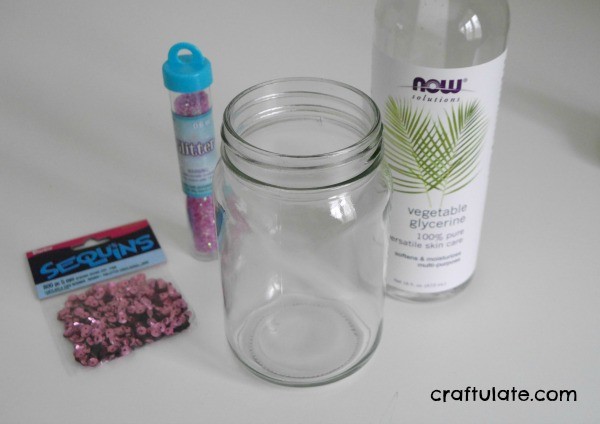 Then I fired up the hot glue gun again, added a layer of glue around the inside of the lid, and placed it into the jar, screwing it tightly shut.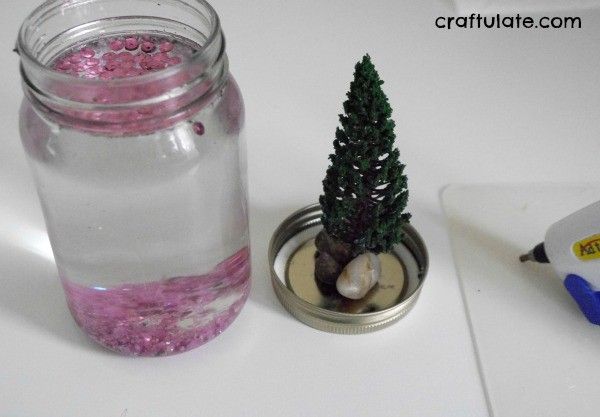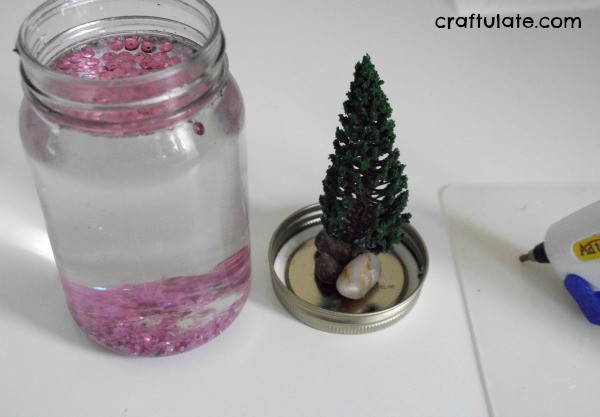 Here are the finished globes!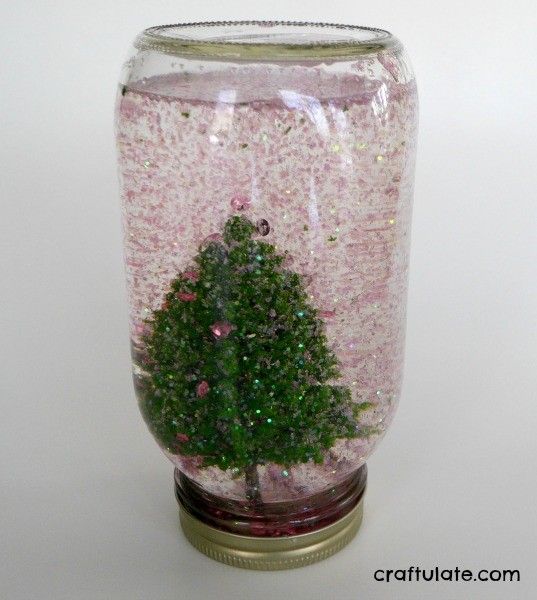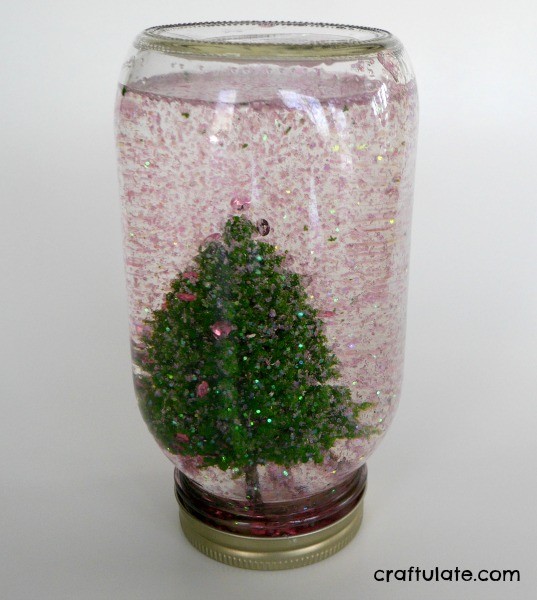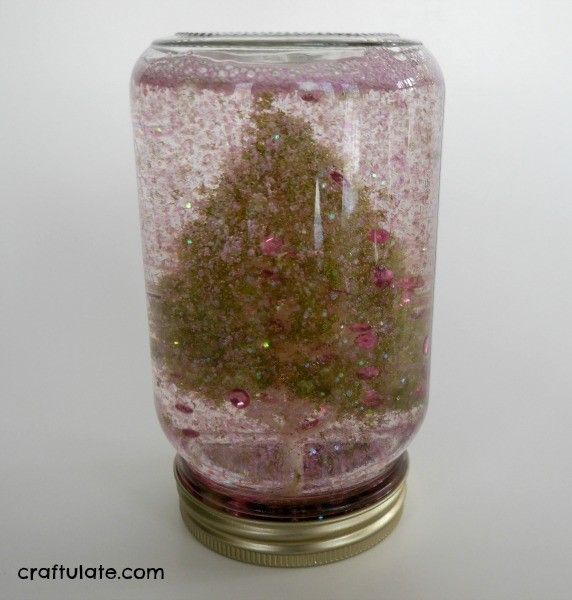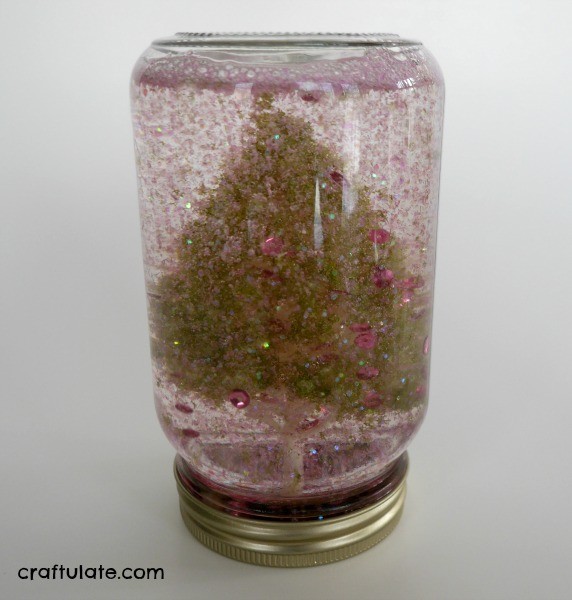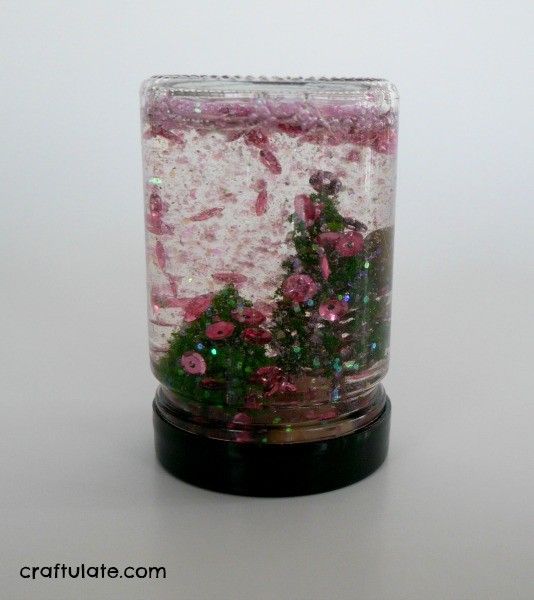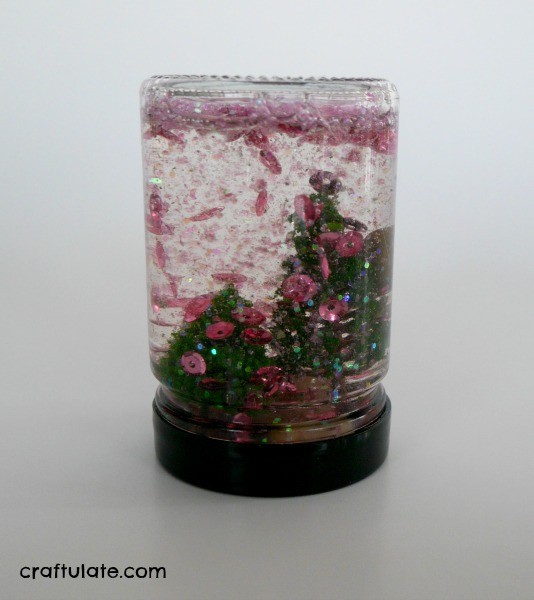 My son thought they were so pretty – and he's right!
[bctt tweet="DIY Spring Blossom Snow Globes #crafts #springcrafts"]