This dinosaur small world is a fun sensory play activity!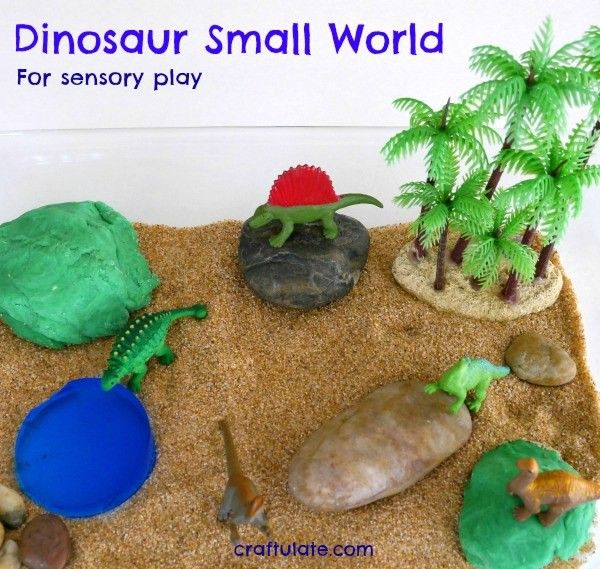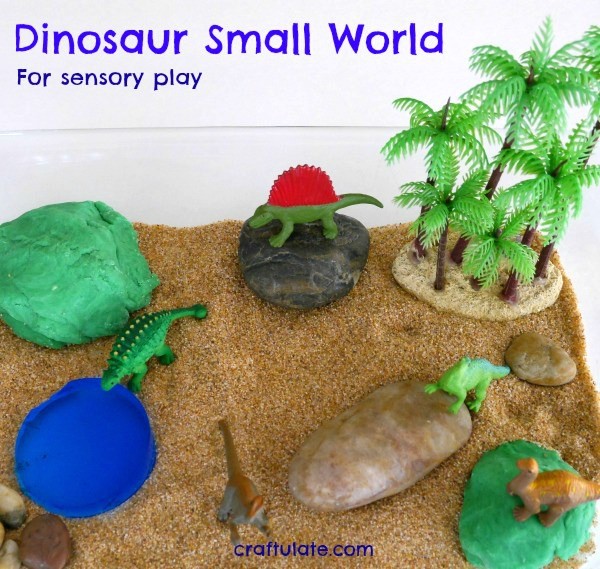 The following post contains affiliate links, which means that at no extra cost to you I can make a tiny bit of money to help support this blog. Thank you!
This small world was inspired by the book Dinosaurumpus and was such fun to put together!


We were introduced to this book as part of the
Book Club Play Dates
monthly series. It is written by Tony Mitton – we are HUGE fans of his thanks to his wonderful "Amazing Machines" series.  In
Dinosaurumpus
 there is frequent mention of a "sludgy old swamp" which made me think of creating a sensory play experience that would also look like the dino habitat.
To construct this small world I used:
Large shallow container or baking dish
Homemade play dough (Colored with green dye)
Rocks and pebbles
Sand
Plastic tree
Blue gelatin "water"
To make the water I simply mixed a packet of gelatin powder with 1 cup of hot water and added some blue food dye. I mixed it well, poured it into a small dish and placed it in the fridge.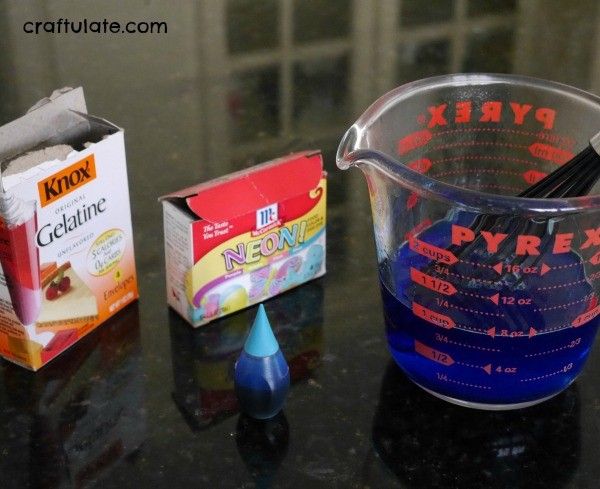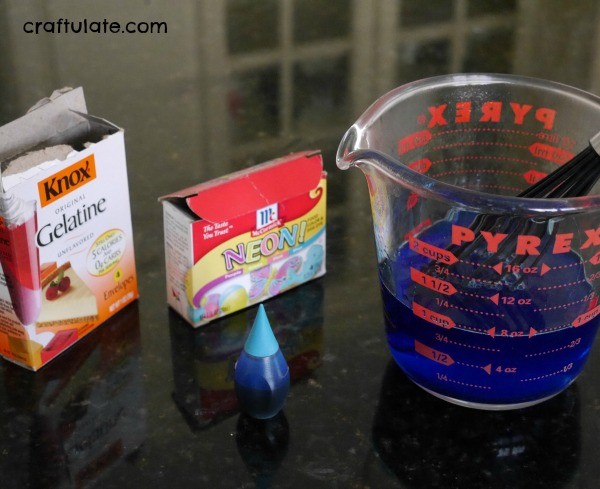 When it had set, I used a round cookie cutter to make the circle shape. I placed the gelatin circle in the baking dish, made some play dough hills, and filled in the gaps with sand. I added the tree, rocks and some dinos. If I'd had more time I'd have also added some fake moss but F discovered me making this and immediately wanted to see it!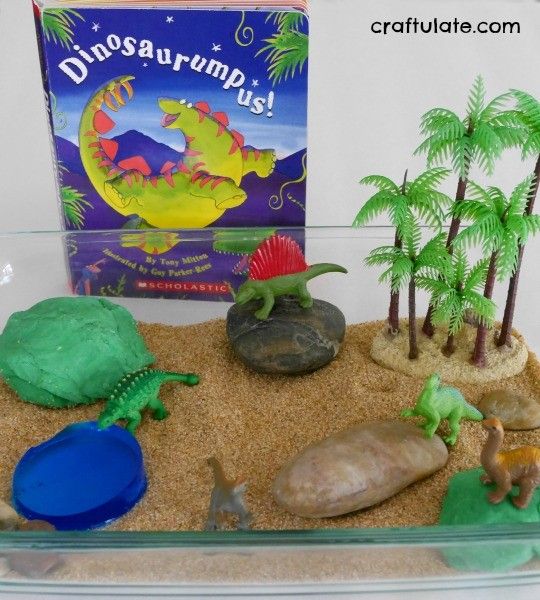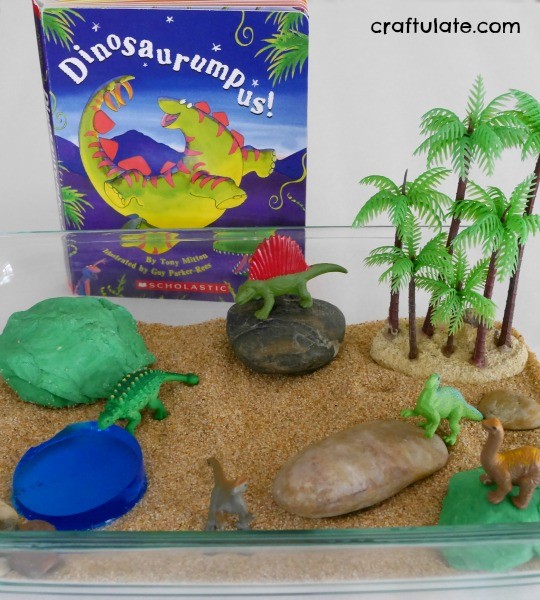 The dinosaurs roamed over the play dough (stomp stomp stomp!), they marched through the sand (bomp bomp bomp!), munched leaves from the trees (thwack thwack thwack!), and drank from the pond (eek!!).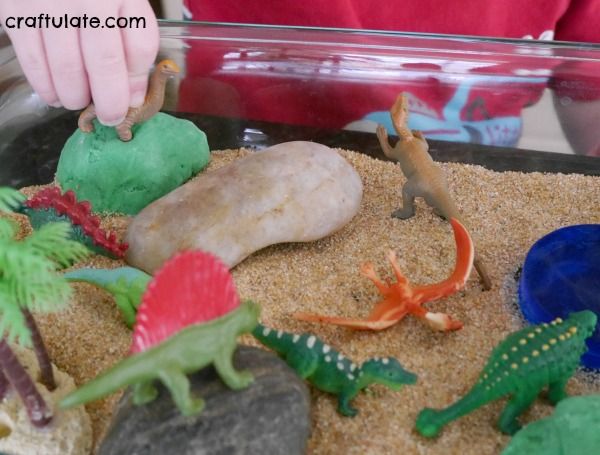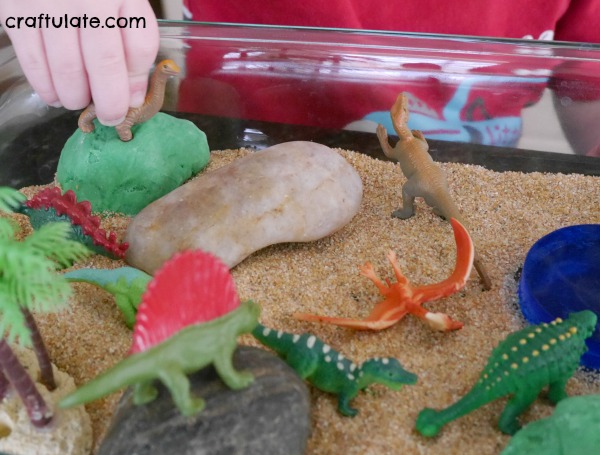 He really enjoyed mixing up the sand and play dough!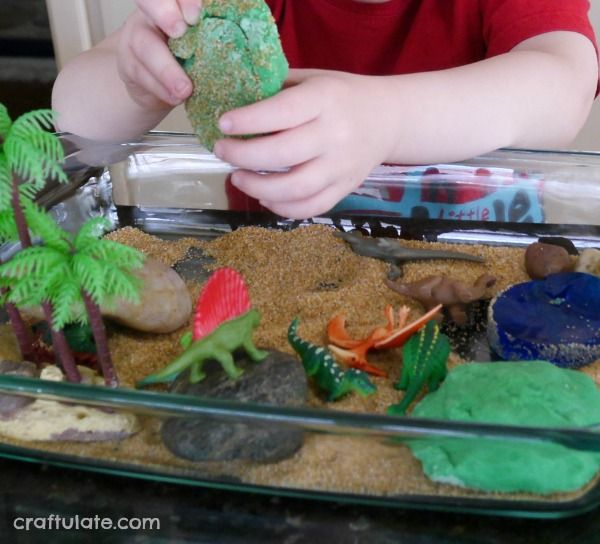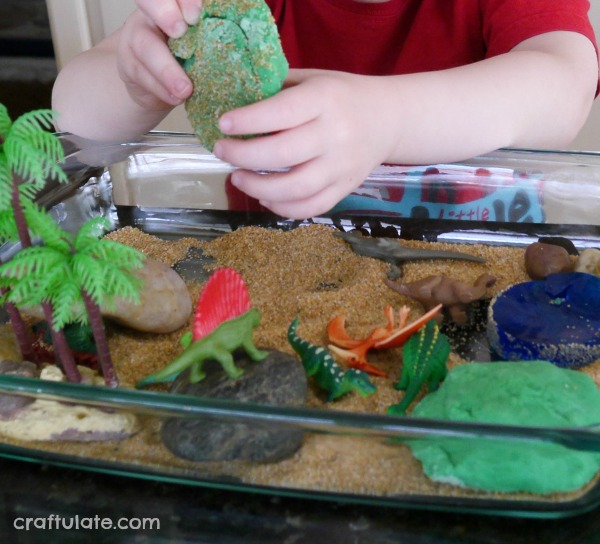 I was really surprised by how much my son LOVED the gelatin! When I've made sensory play activities like the Rainbow Jello, he didn't really want to touch the jello. This time he asked for more! I had lots left over but as I hadn't flavoured or sweetened it, it wasn't really for eating. And it DEFINITELY wasn't for eating after it was covered in sand!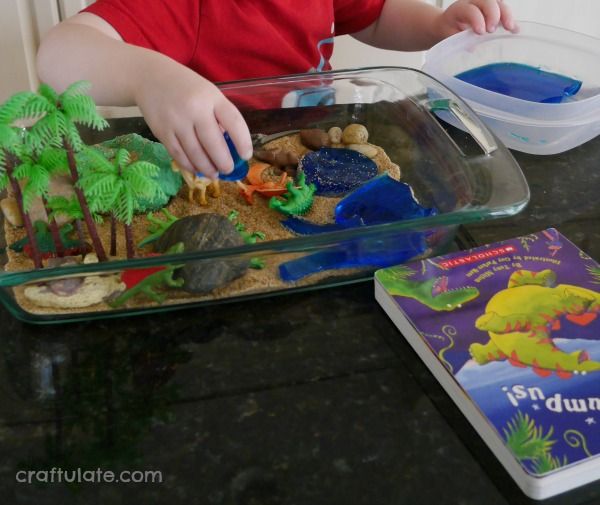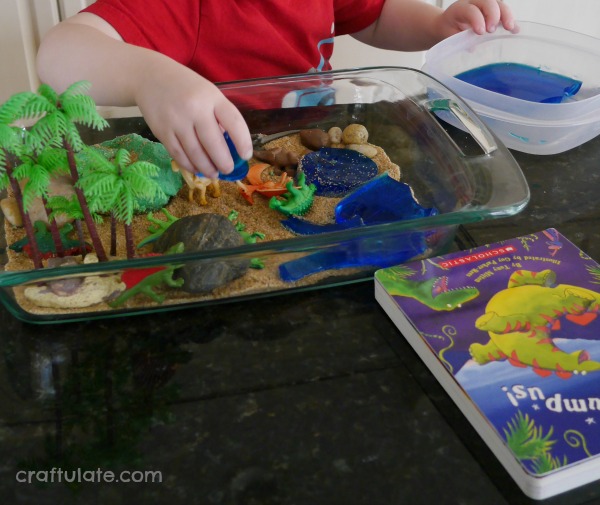 If you love this book as much as we do (now!), then check out the other
Book Club Play Date
activity ideas from my co-hosts!