These cupcake liner hearts are easy to make and perfect for Valentine's Day cards or posters!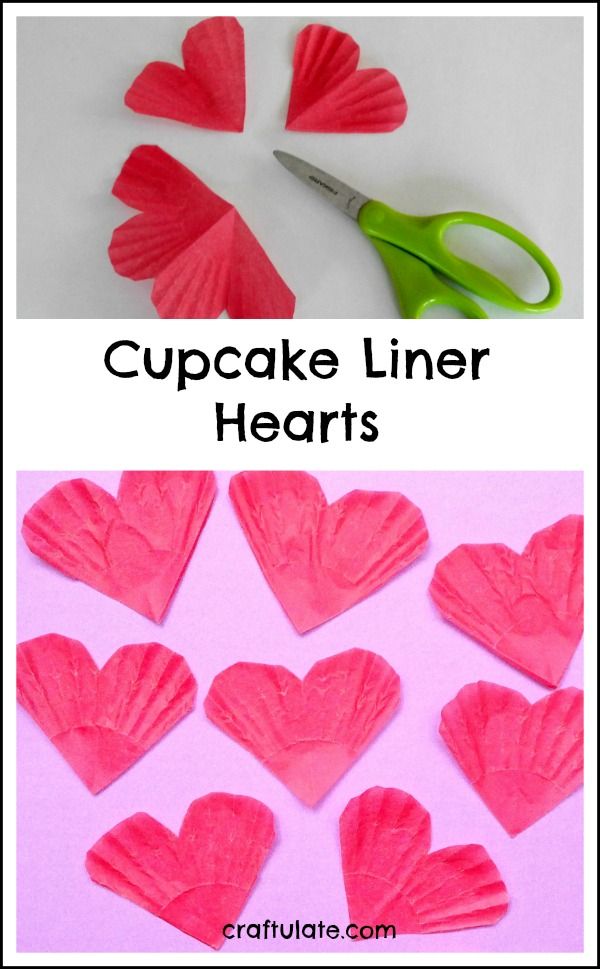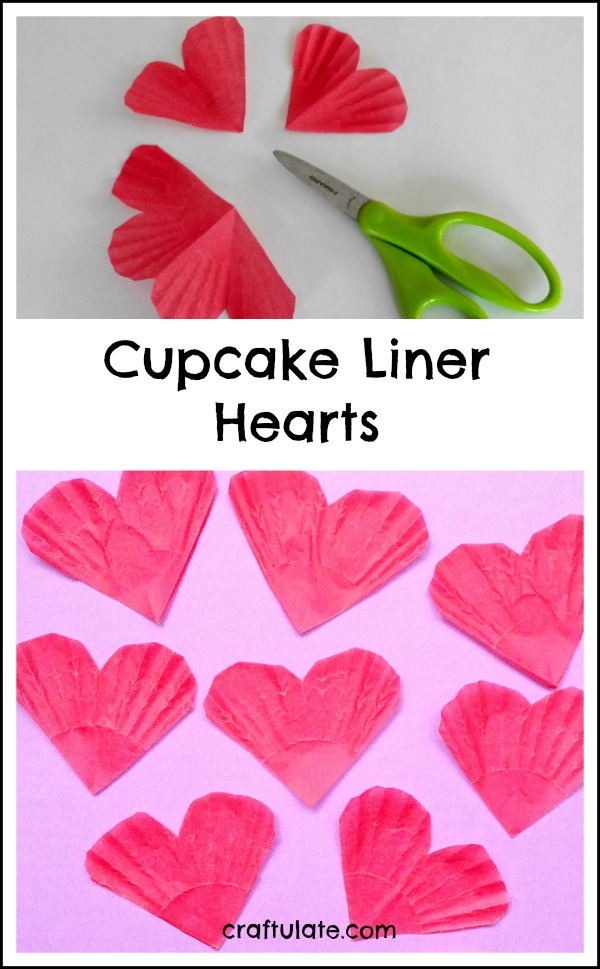 The following post contains affiliate links, which means that at no extra cost to you I can make a tiny bit of money to help support this blog. Thank you!
These cupcake liner hearts are super easy to make – just follow these six steps!
Fold a red cupcake liner in half
Fold it in half again
And again!
Use some child-safe scissors to round off both corners
Open up the liner (it looks like a flower!)
Cut the liner into four sections, to make four hearts!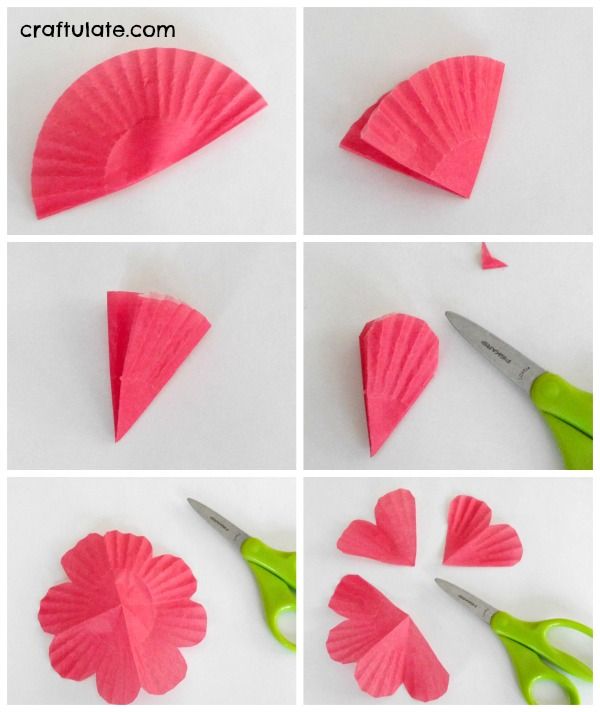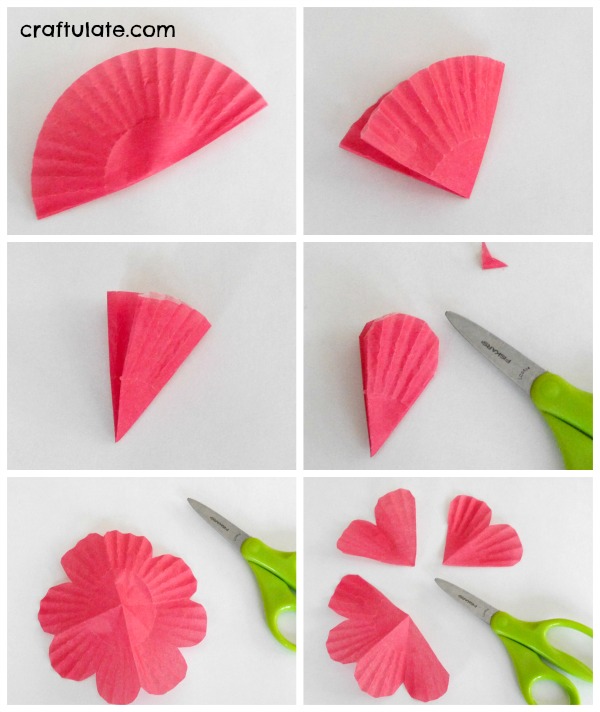 My willing helpers for this craft were Miss E (8.5 yrs) and Miss L (7 yrs). I demonstrated how to fold the cupcake liners as above.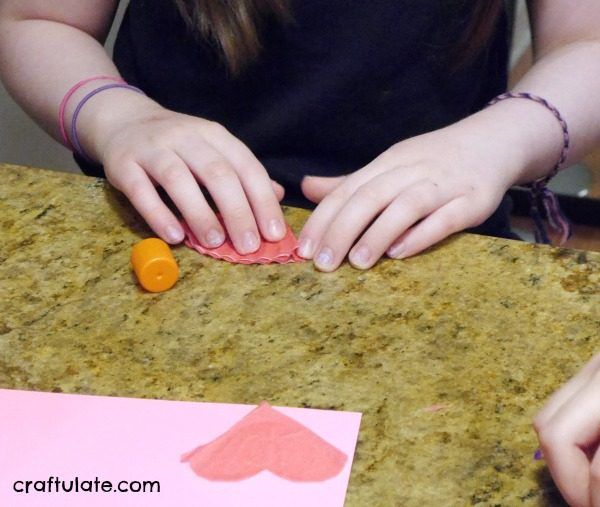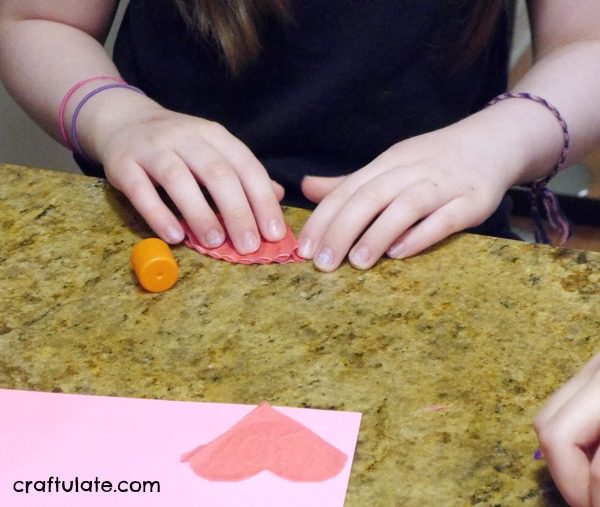 The girls cut the corners off to make rounded edges. They opened up the folded liners and cut them into four pieces, making four hearts.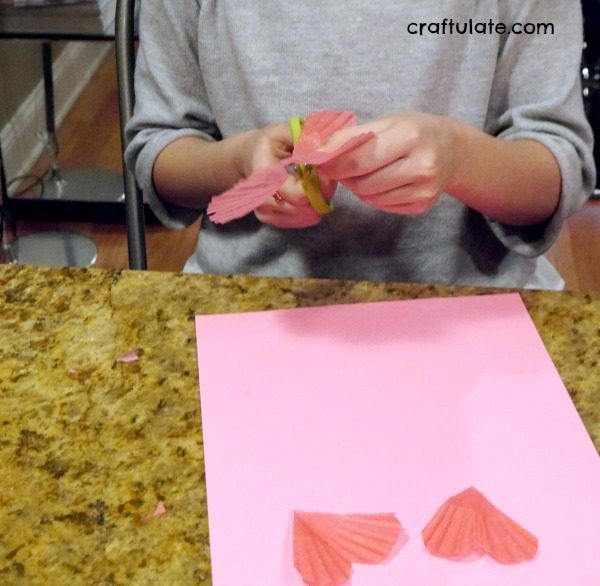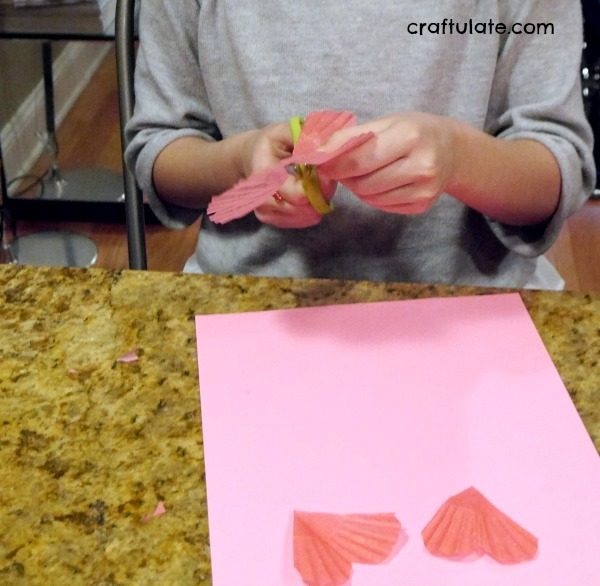 They decided to glue them onto a pink piece of card.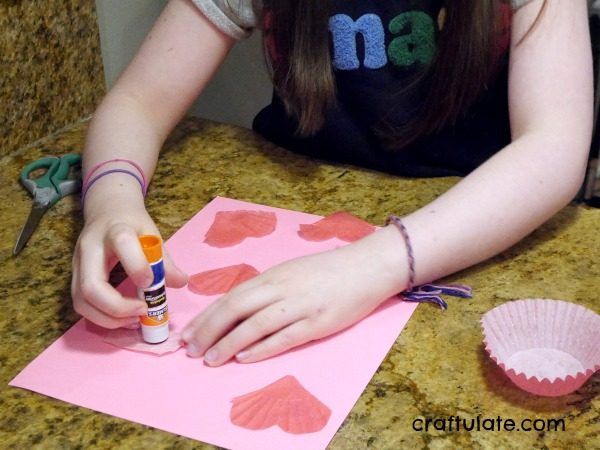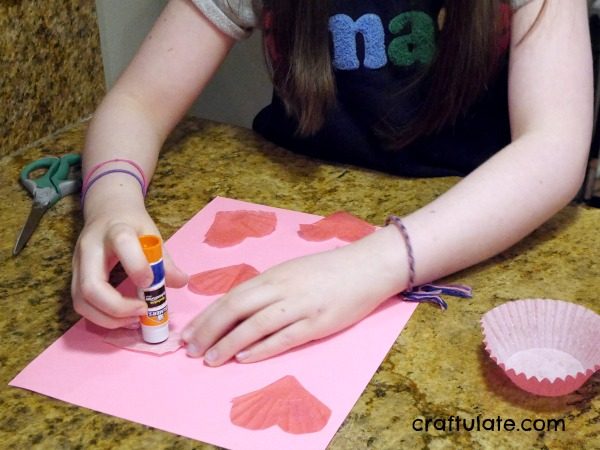 Miss E made a collage and Miss L made a frame with an added picture of her Daddy in the middle!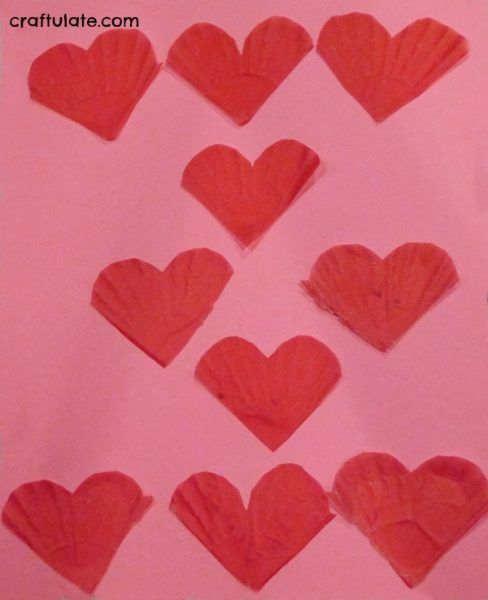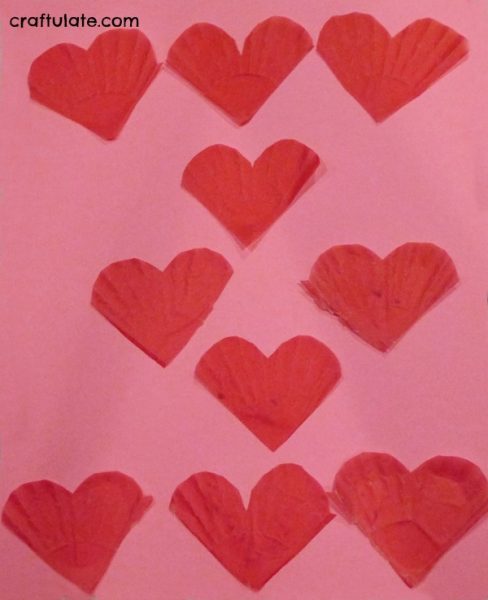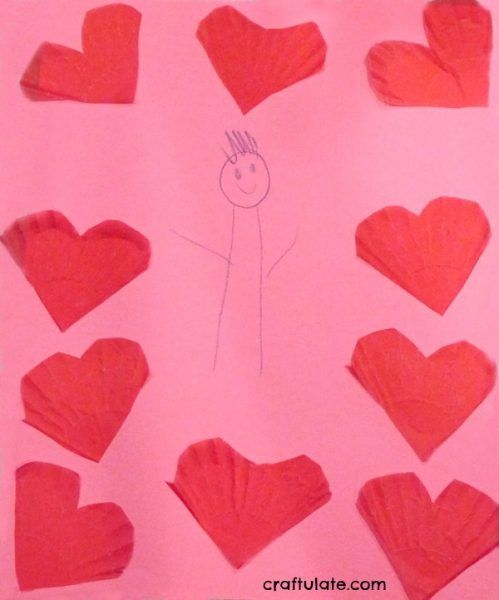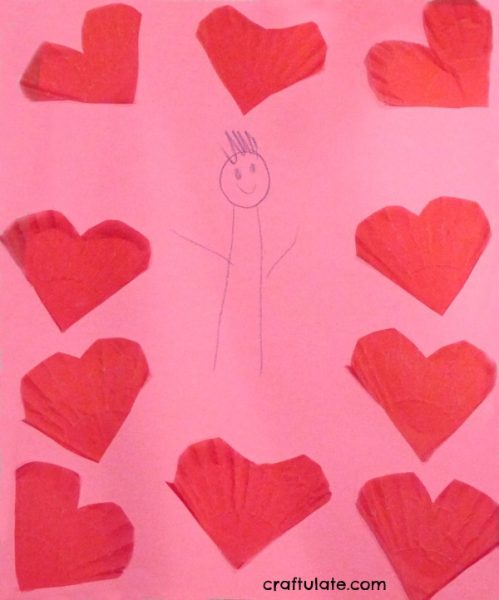 [bctt tweet="Cupcake Liner Hearts – a fun craft for kids for Valentine's Day! #kidscraft" username="craftulate"]