This is the second Creatify product that I want to share with you: Boxes + Baubles!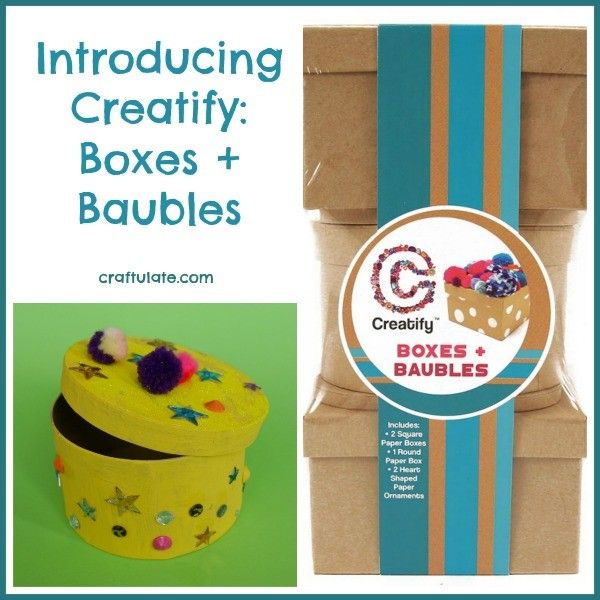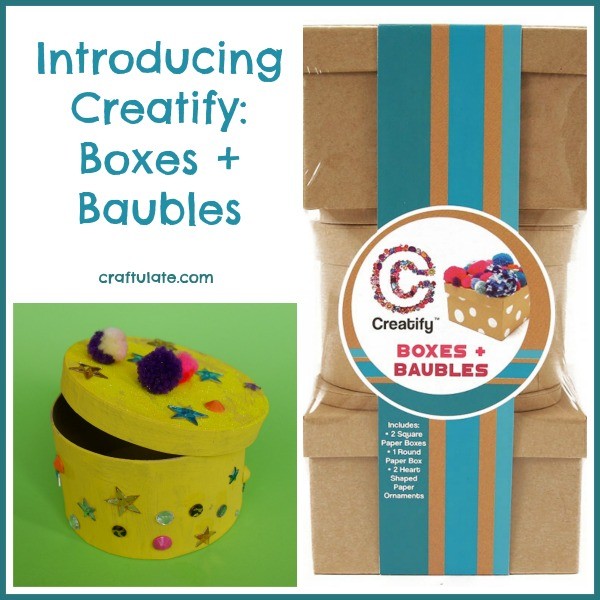 Disclosure: I was provided with this Boxes + Baubles pack from Horizon Group USA free of charge in exchange for my fair and honest review. Please see my disclosure policy.
A few days ago I introduced you to Creatify – the new range of craft materials appearing in Target this month – when we highlighted their Glitz + Glam canister. These beautifully packaged products range from only $4.99 to $12.99 and they are SO inspiring! Today I'd like to share the Boxes + Baubles pack but we also used some of the items from the Junk Drawer, All That Glitters, On the Bright Side, and All Wound Up packs.
Here are the packs we used (and more!):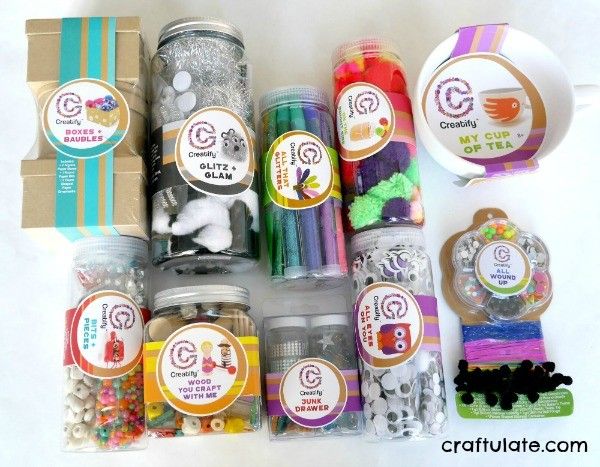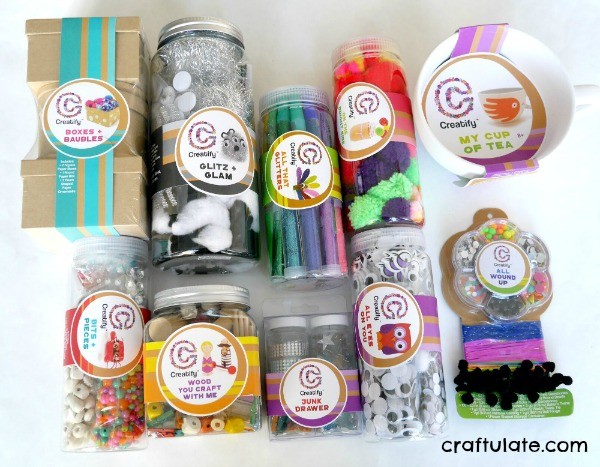 So the Boxes + Baubles pack contains two square boxes, one round box, and two heart-shaped ornaments. They're made from thick paper mache/cardboard material, and are the perfect blank canvas! The Junk Drawer pack contains four cute little plastic jars, one with a strip of gems, one with mini clothespins, one with star gems and one with round/butterfly gems. All That Glitters is a bumper pack of loose  glitter and glitter glue, and On the Bright Side contains assorted pom poms. And finally, the All Wound Up pack has all kinds of gems, beads, and thread.
I invited my son to decorate the round box. He painted it first, then sprinkled loose glitter over the wet paint of the lid. When it was dry, he decorated it with gems and pom poms.
I wasn't sure what he'd use it for but when I saw him with it later I took a peek inside!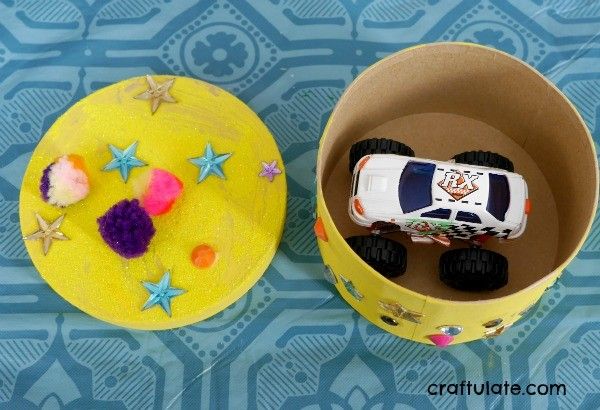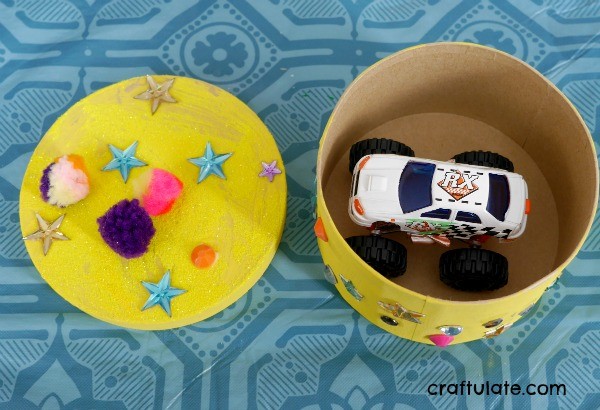 We invited some friends to decorate the other items. They painted the hearts and the square boxes first. When the paint had dried, they used some other Creatify products to decorate their boxes and hearts. We found some felt and cut small squares to line the boxes so that they could use them as jewellery boxes!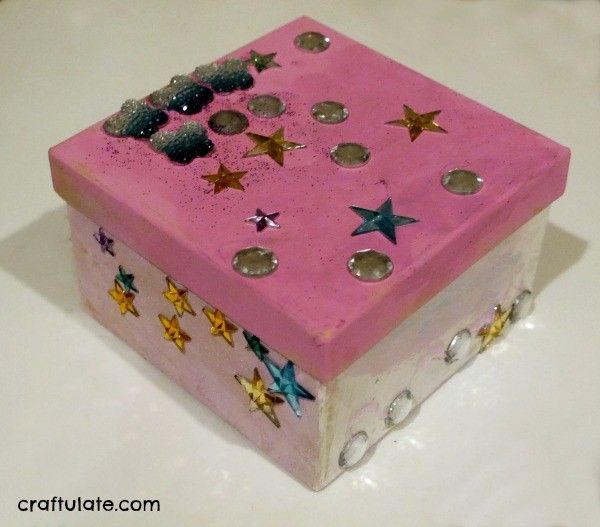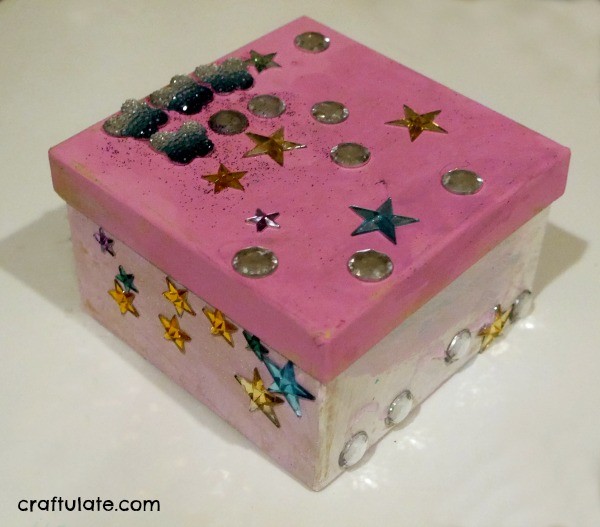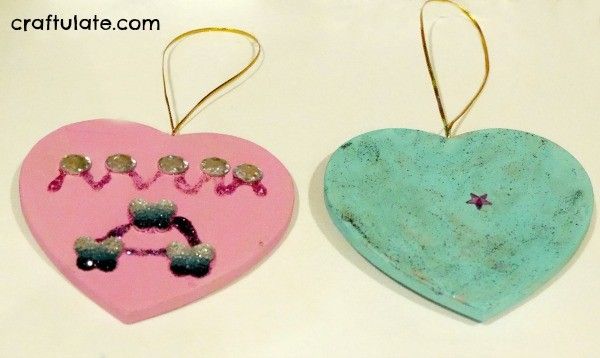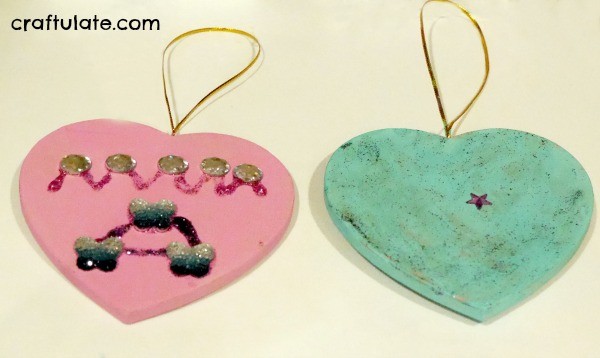 For more product information, check out the Creatify website and Facebook page!