Normally I like things to be neat and orderly, but this time I went rather crazy with this colour sensory bin. It's all relative…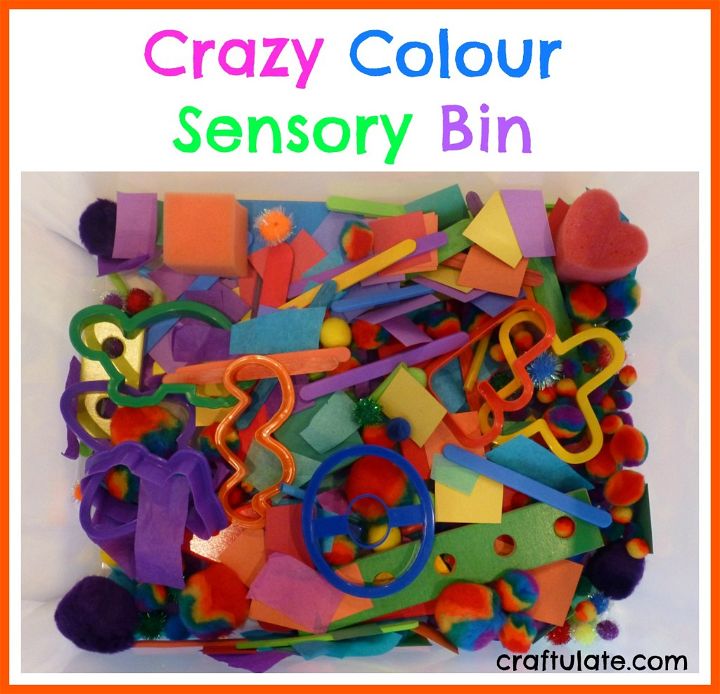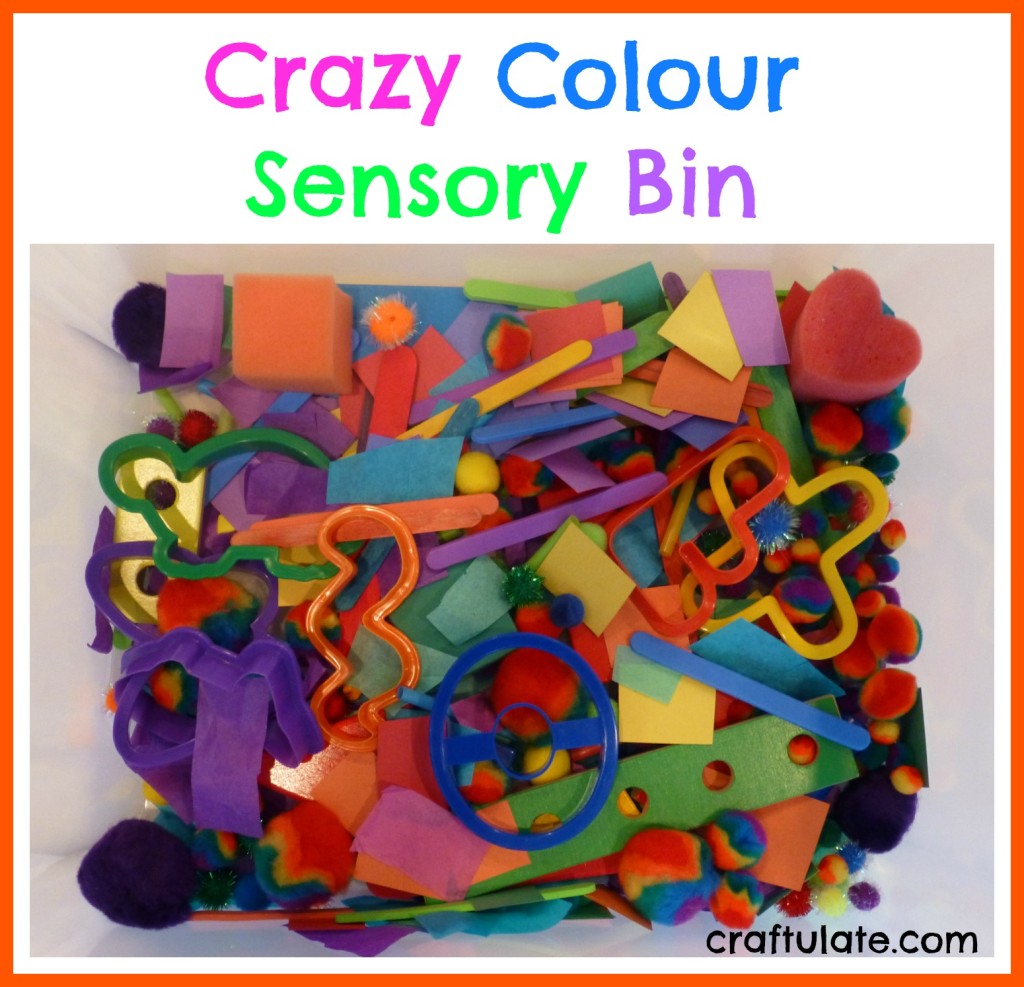 The following post contains affiliate links, which means that at no extra cost to you I can make a tiny bit of money to help support this blog. Thank you!
Originally I thought about laying all the different items in a rainbow order, but I really wanted to use these fantastic tie-dye poms that we received from our friends at craftprojectideas.com.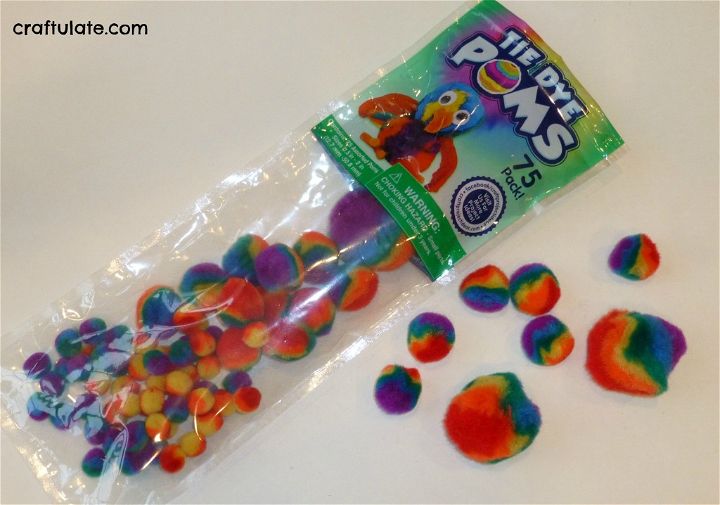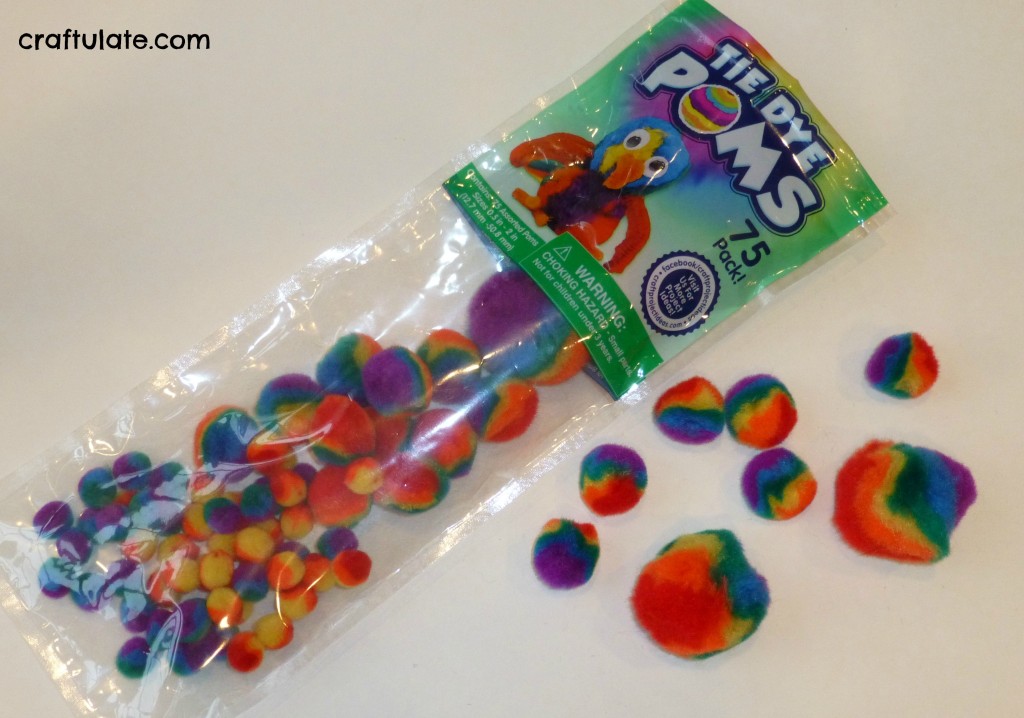 So I ended up just adding everything together which gave it a really crazy look!  The contents I used for this sensory bin were as follows:
Tie-dye poms as mentioned above and other assorted pom poms
Squares of tissue paper
Craft foam sticks
Wooden craft sticks
Squares of construction paper
Sponges
Plastic cookie cutters
Building blocks
Straws cut into small pieces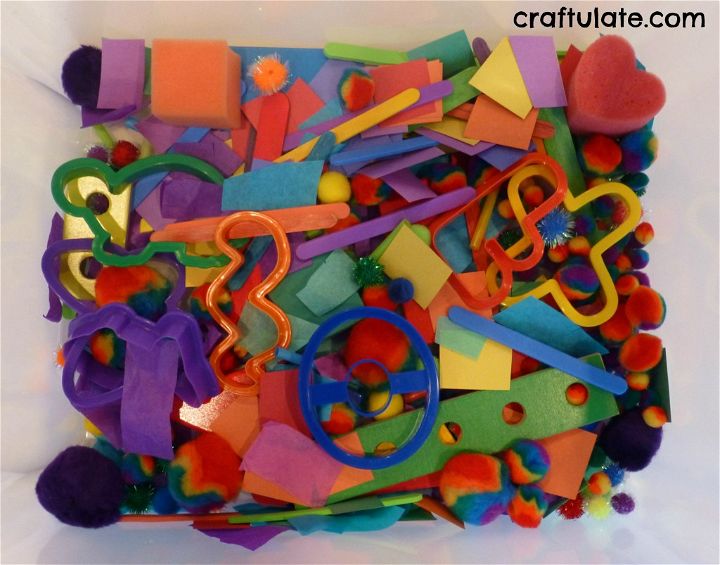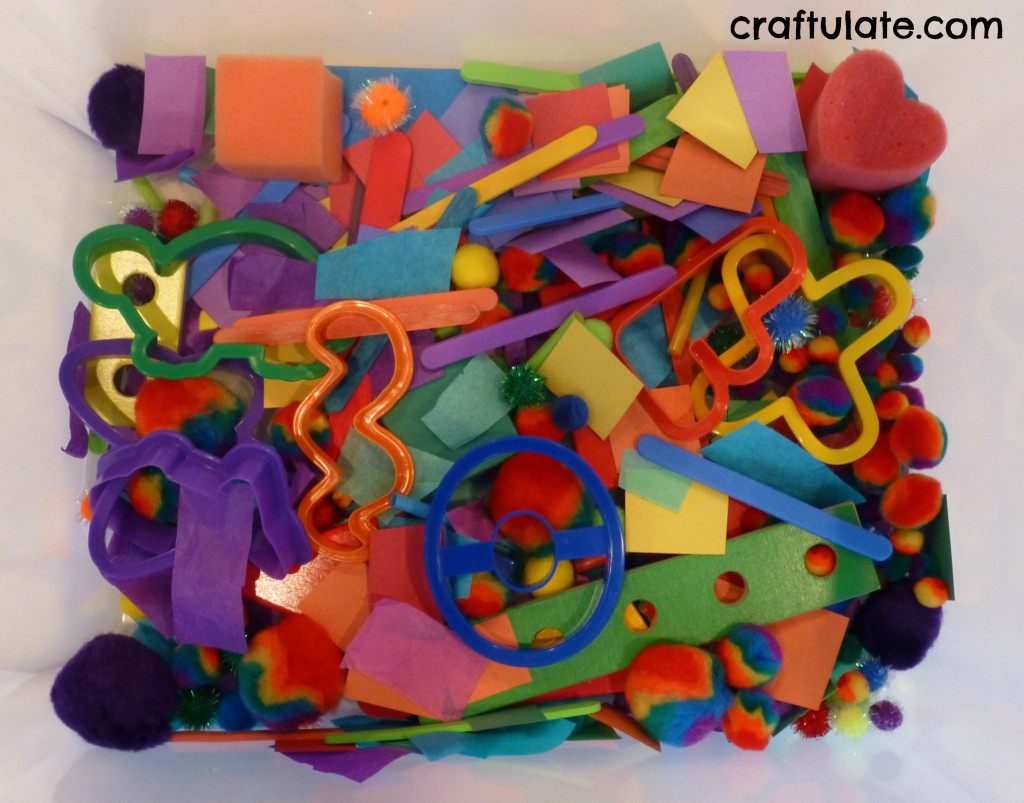 I brought the bin out on the floor and F dived straight in. He was delighted to find a letter "F"!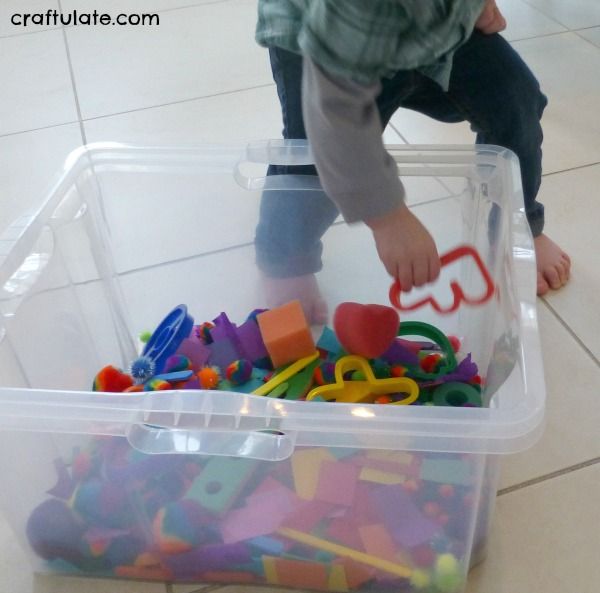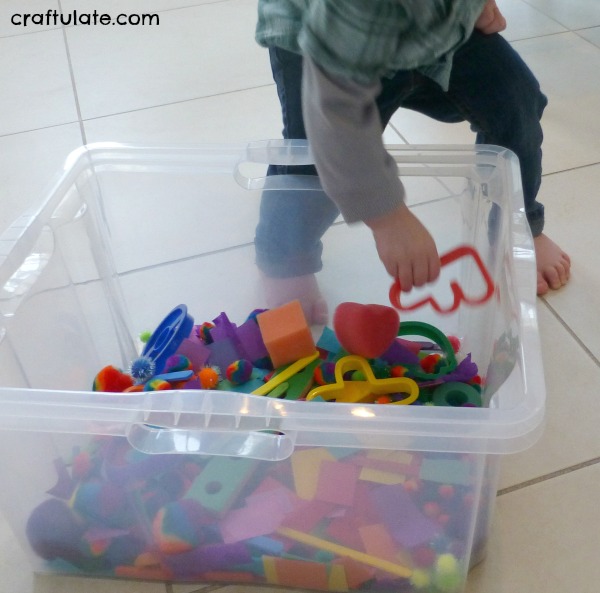 He then started pulling items out and arranging them by colour… which gave me an idea for the next day: to put little bowls next to the sensory bin for some colour sorting.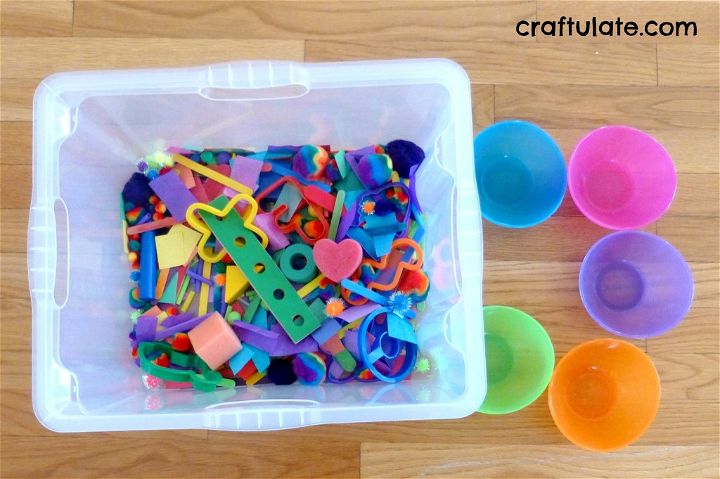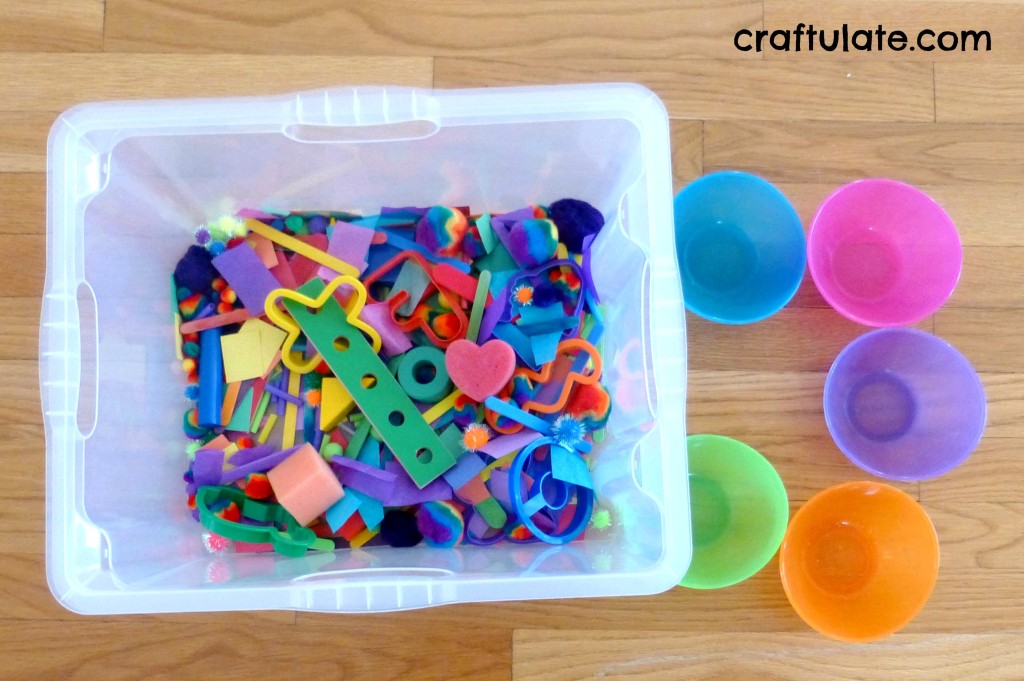 We did this together for a while, and then noticed that we needed a red and yellow bowl, so I added them to the collection.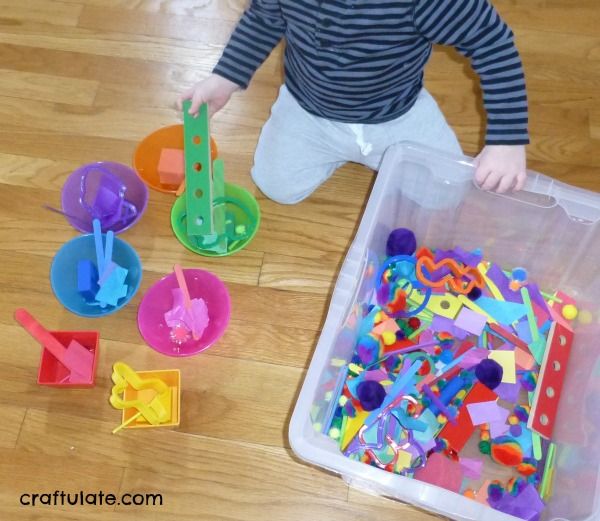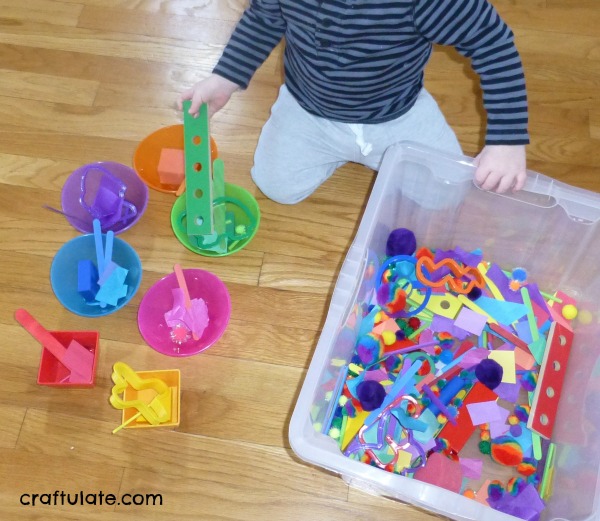 After a while the lure of toy trains was too strong, but that was absolutely fine – it would have taken quite some time to sort ALL the items!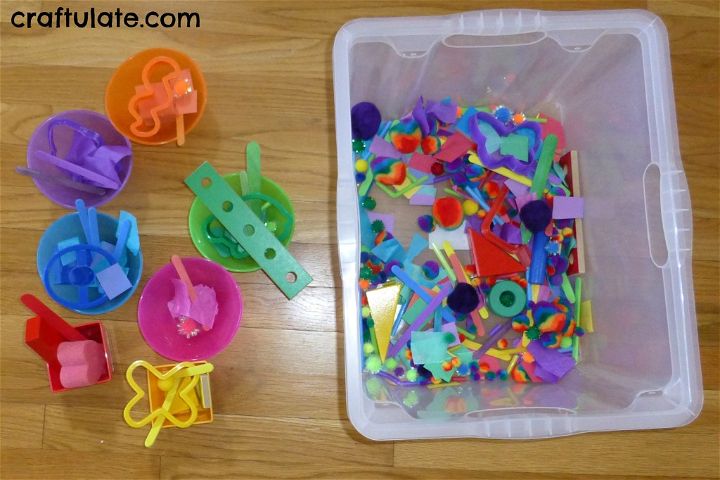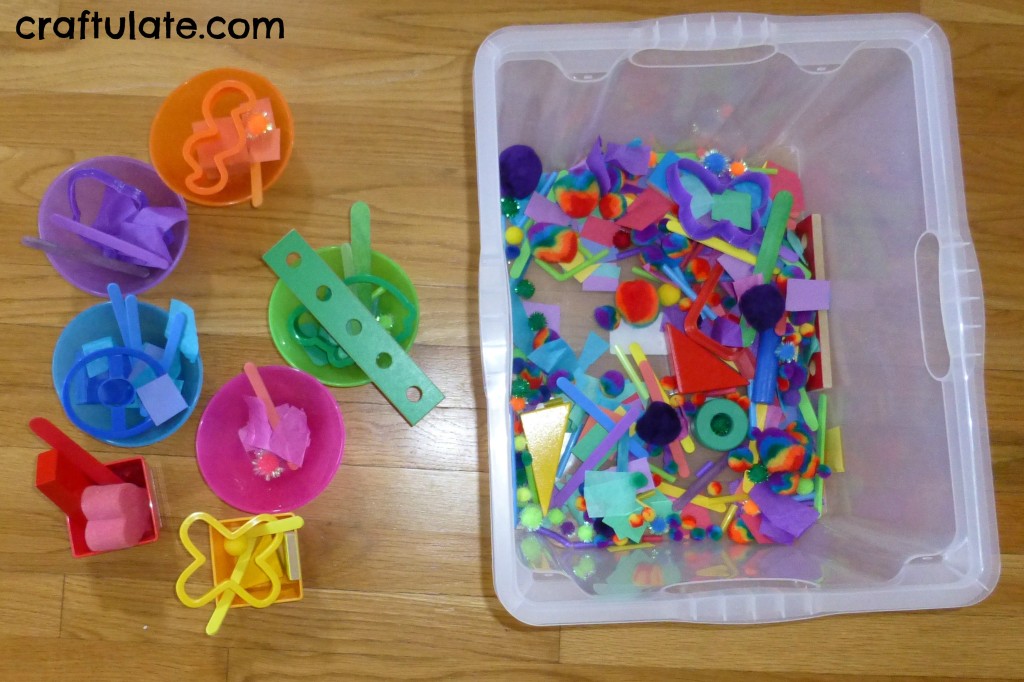 As I was clearing up, however, he went and grabbed his Pompom Drop Toy that I made almost a year ago for him. He very kindly helped me clean up the pom poms by pushing them into the hole at the top of the can which is obviously where pompoms live!