These colour sorted fillable ornaments are a fun way to use up odds and ends of craft materials – and they make pretty decorations, too!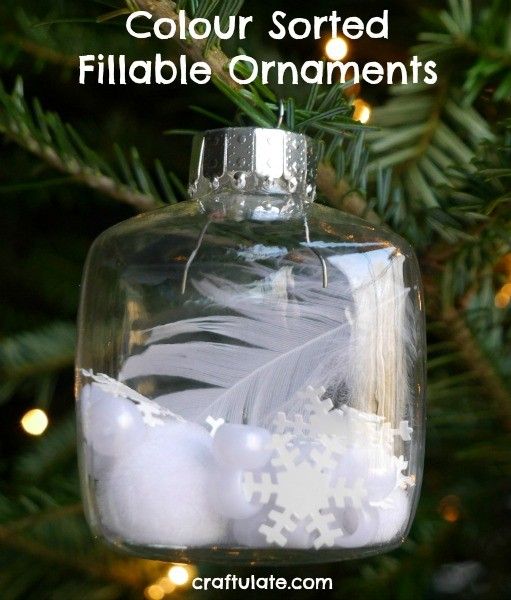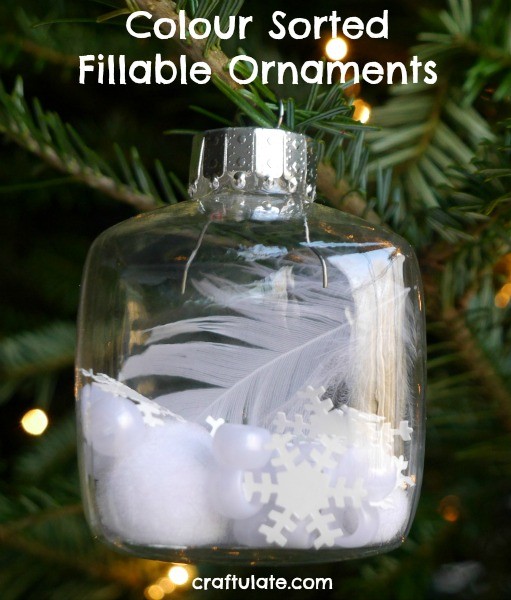 The following post contains affiliate links, which means that at no extra cost to you I can make a tiny bit of money to help support this blog. Thank you!
There are so many ways to fill clear ornaments! I decided to add an element of sorting to our filling activity. I used some lovely square fillable ornaments that weren't too big.

Then I collected as many small craft materials as I could in six different colours: red, green, silver, gold, white and blue. These included:
Before you start, just make sure there are no sharp edges around the hole of the ornament. You might also like to grab a pair of small tweezers for extracting an item that has been put in the wrong ornament! Kids may like to do one colour of ornament at a time, or do all six simultaneously. This would be great for a group project!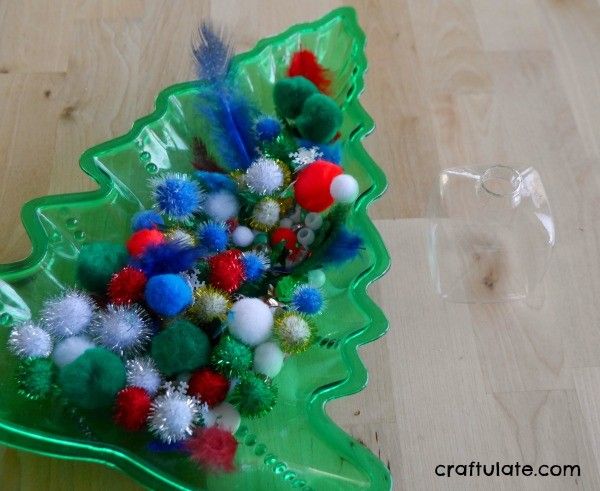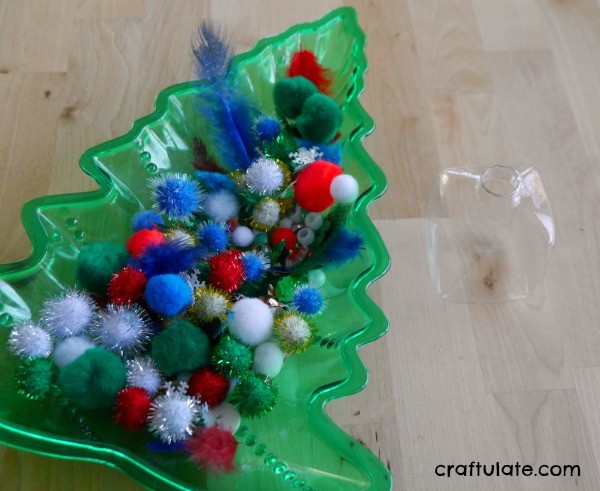 F chose to do them all at the same time. He did make a few "mistakes" but that was more just to annoy me, I think!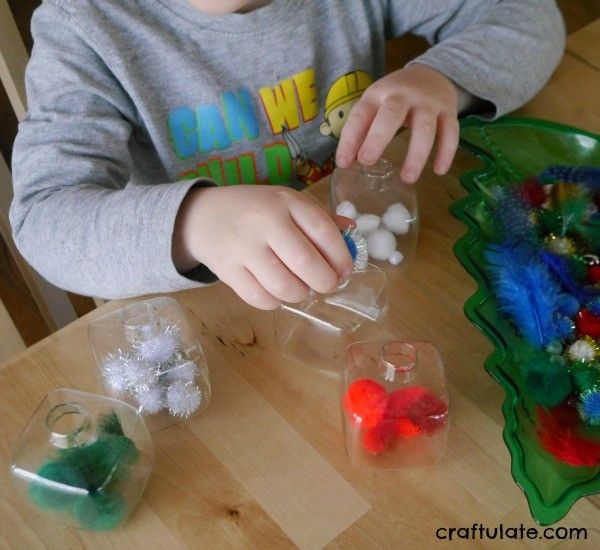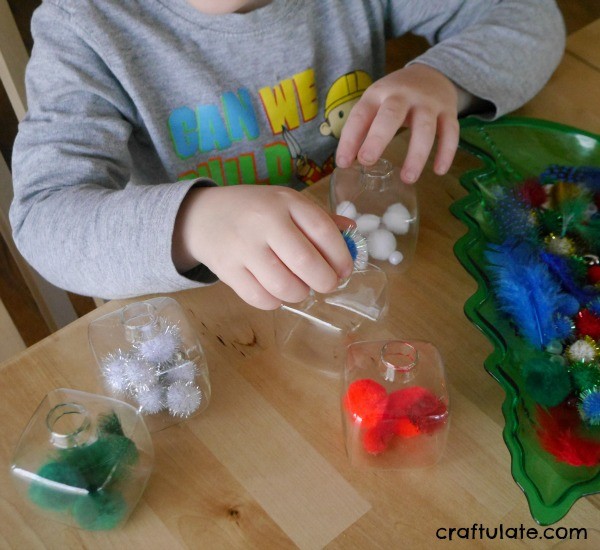 They looked very pretty when we'd finished.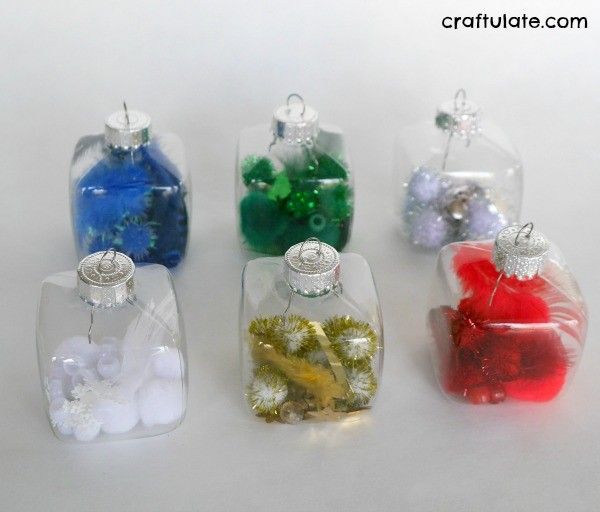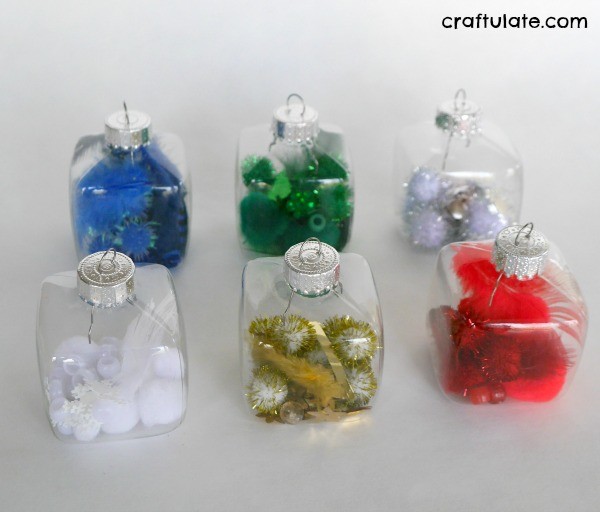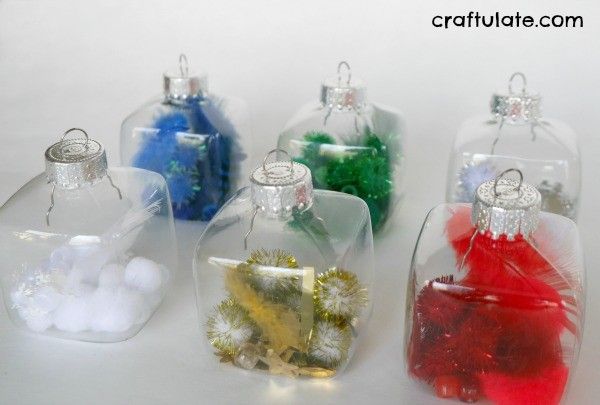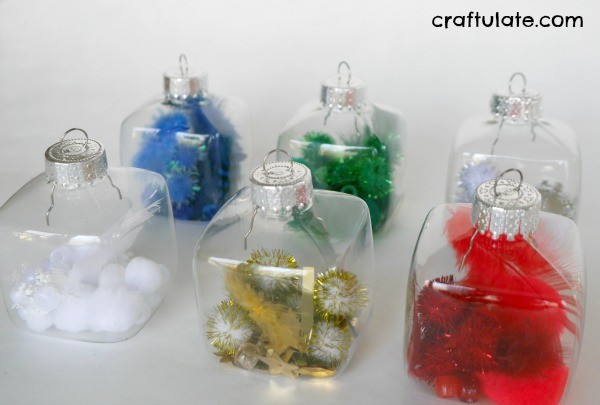 I usually decorate our Christmas trees with only two or three colours – so I know that at least some of these will be used every year! I love how the ornaments are a link between our crafty activities and the tree!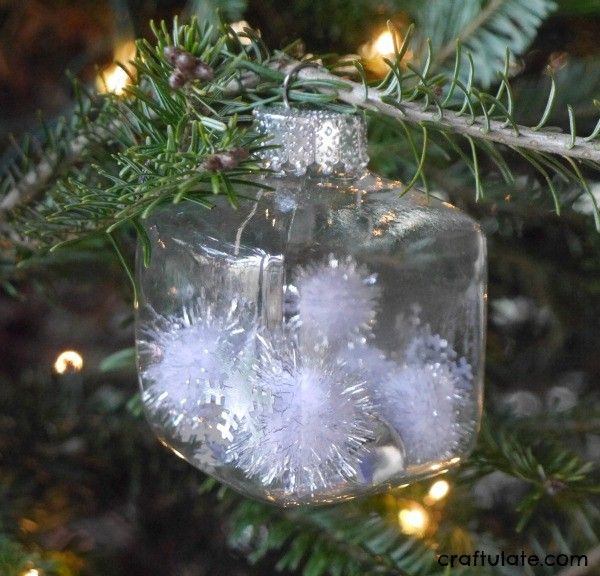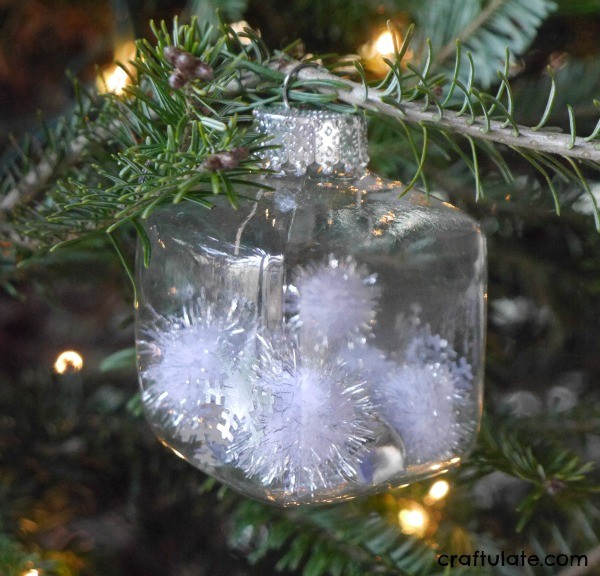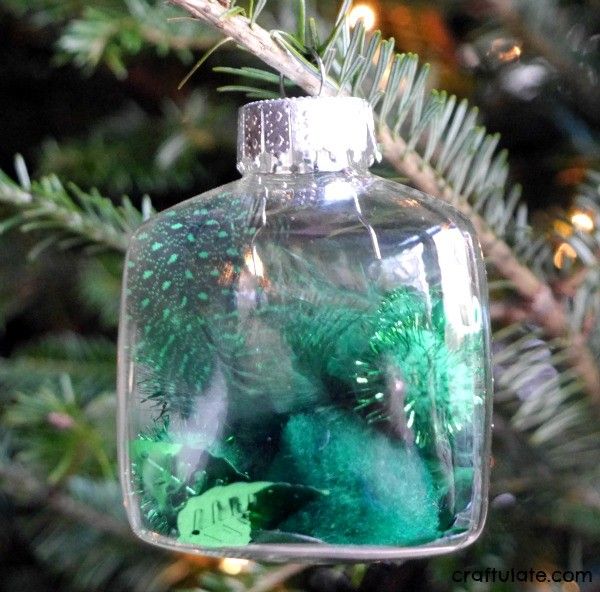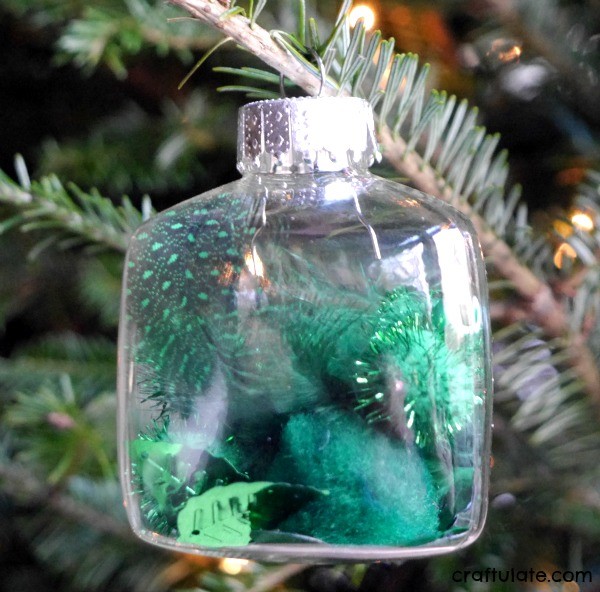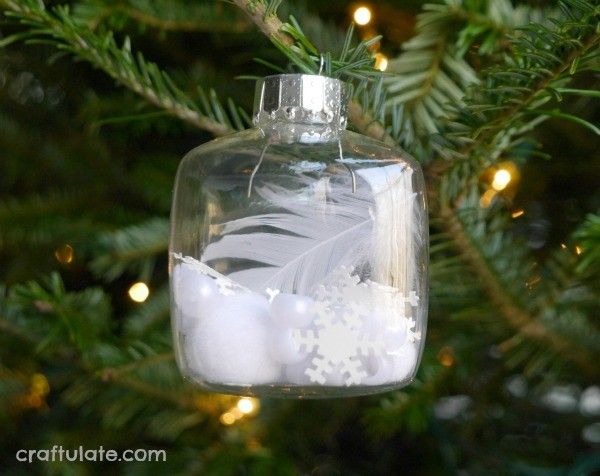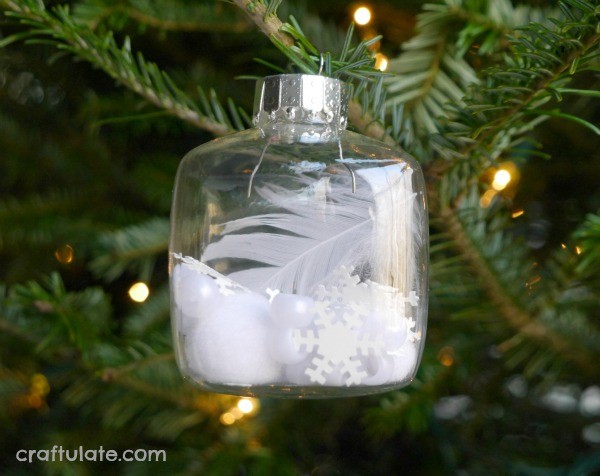 [bctt tweet="Make these these ornaments by starting with a color sorting activity!"]