This color matching bins activity is perfect for keeping toddlers busy!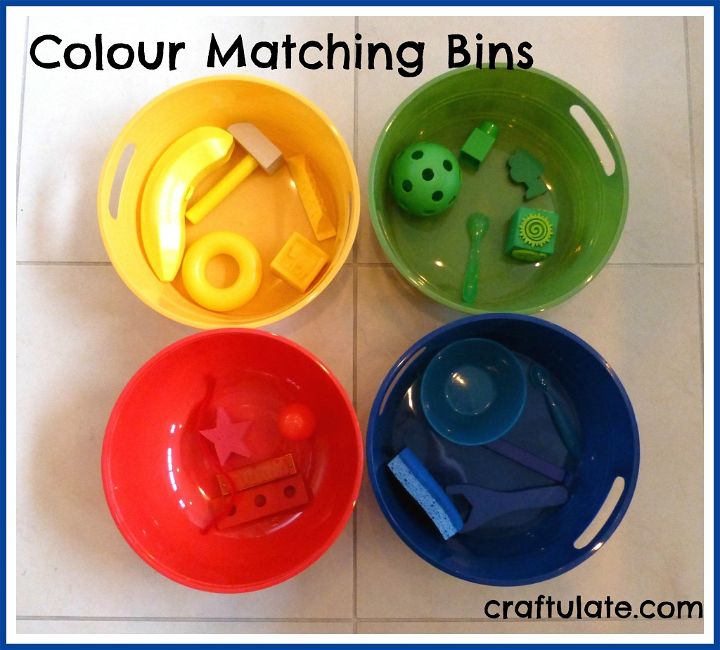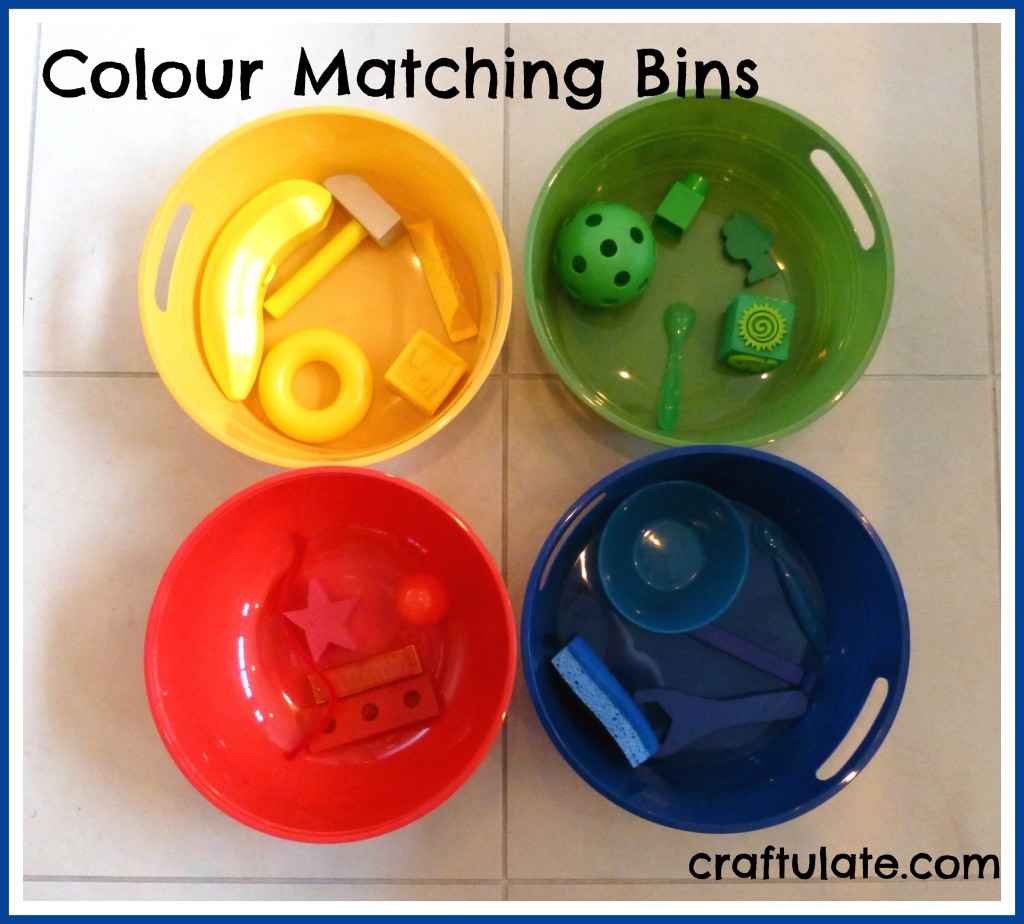 The following post contains affiliate links, which means that at no extra cost to you I can make a tiny bit of money to help support this blog. Thank you!
This idea for colour matching bins came after we played some Bean Bag Games.  Once I had found  four containers of different colours, it was just a matter of finding some matching contents.
I pulled together an assortment of items for the bins: block, ball, spoon, sponge, pipe cleaner, harmonica – anything that was almost entirely one colour. To start with I showed the bins to F with the items in the correct colour container.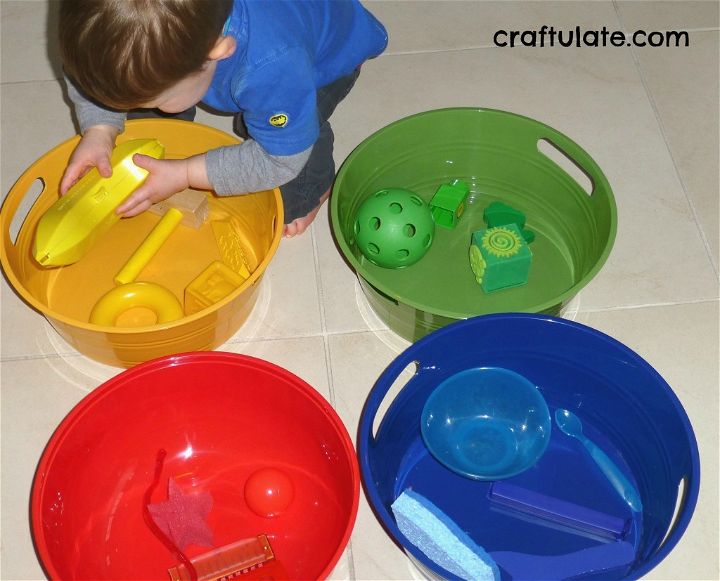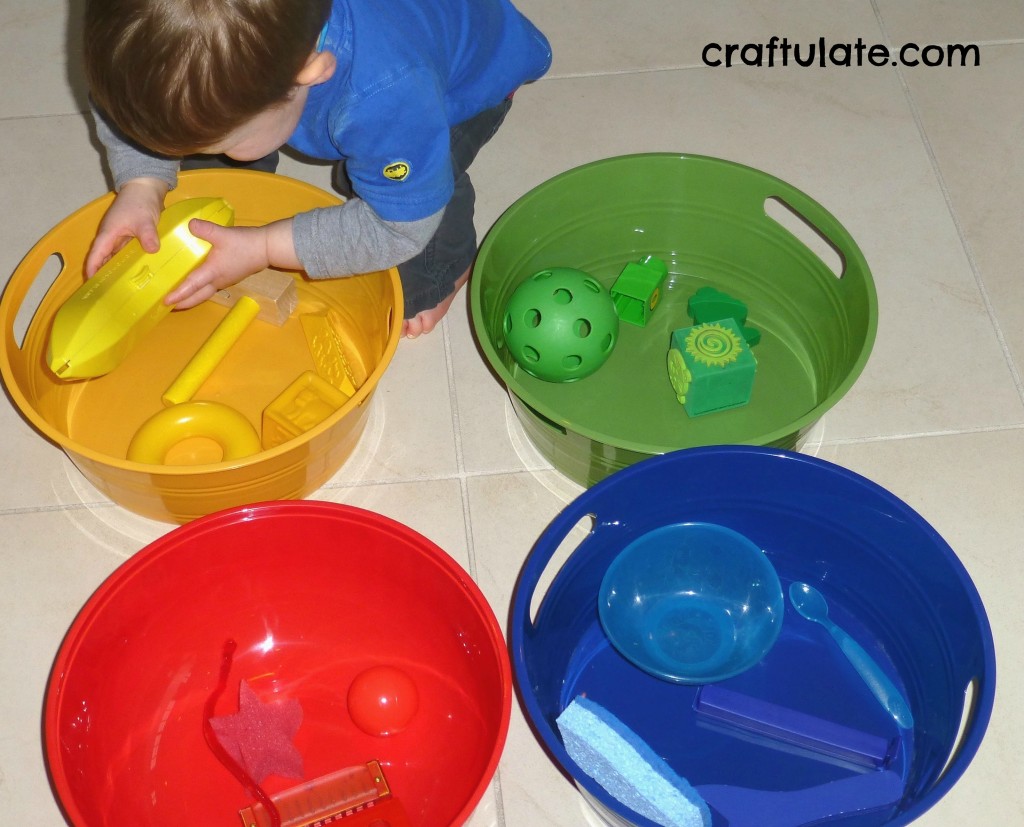 Then I made a pile  out of all them in the middle, and let him put them in the correct bin. But rather than sorting he was more interested in contemplating each item. When I asked him questions like "where does this blue spoon go?", he would turn to look at the cutlery drawer. Or he'd find one of his building bricks, and want to return it to the brick box. Full marks for tidyness but I have a feeling that at 22m he just wasn't ready for the game.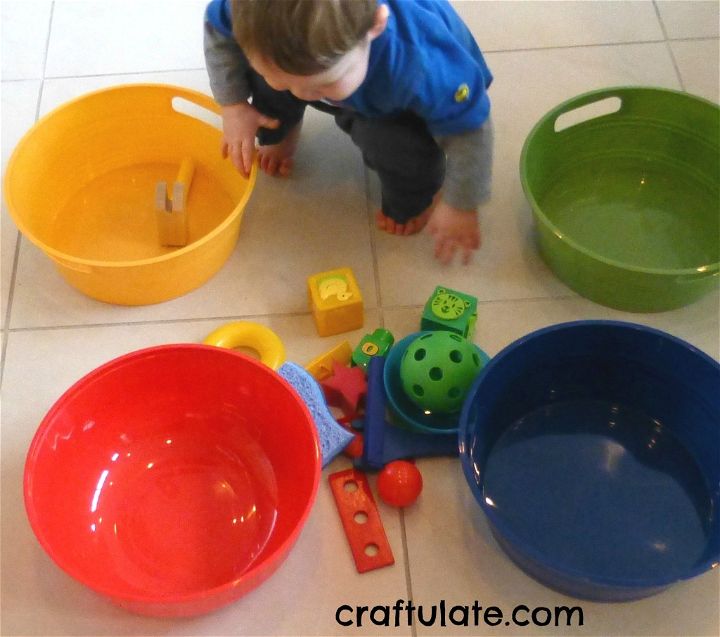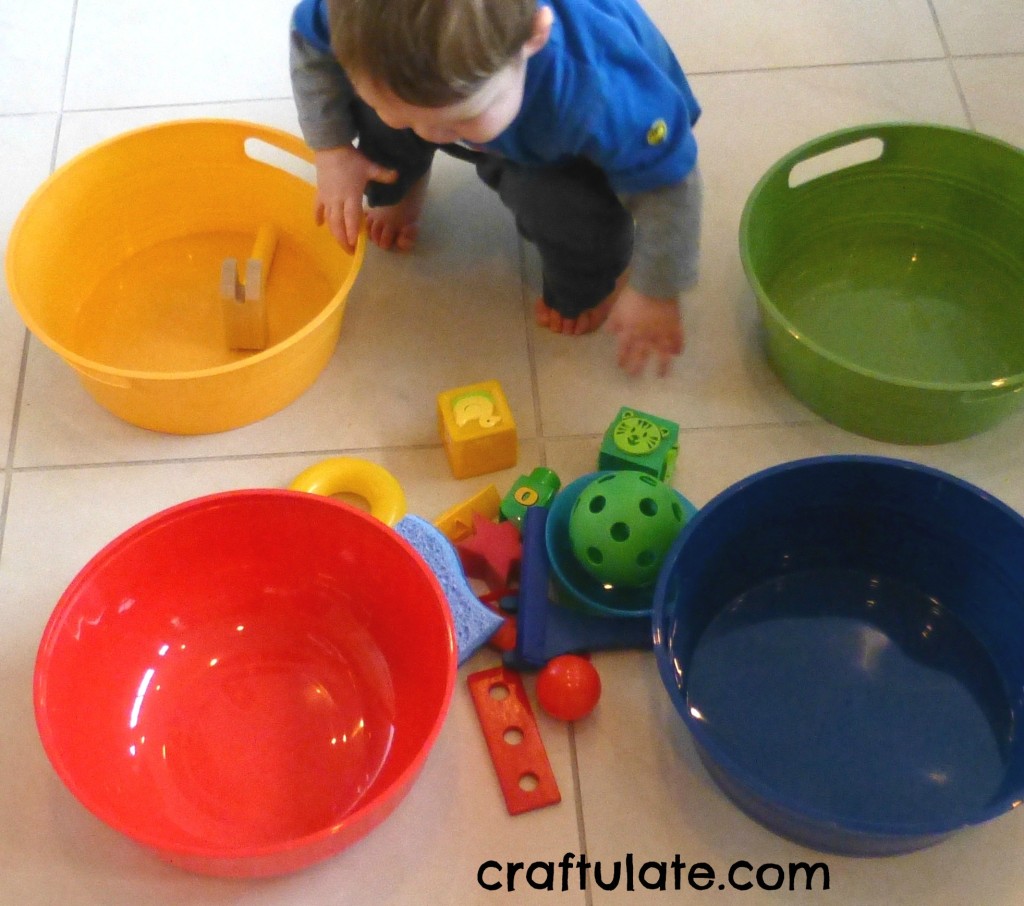 We kept these around for about a week, with the contents changing in and out daily. We had some older friends come to play (ages 3-4) and we challenged them to find as many items of each colour as possible from around the room. That was a really fun activity for them.
Although F didn't play my intended game, I am sure that by grouping the items together it has made him more aware of the colours. We'll just try it again in a few months!
Update: See our revised version of this activity with Colour Sorting Cups!