Coffee filter papers are perfect for trying out some chromatography and producing some beautiful artwork.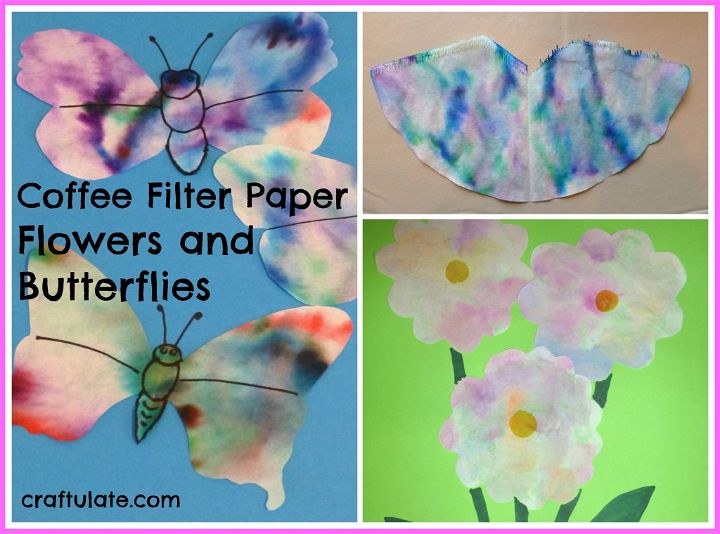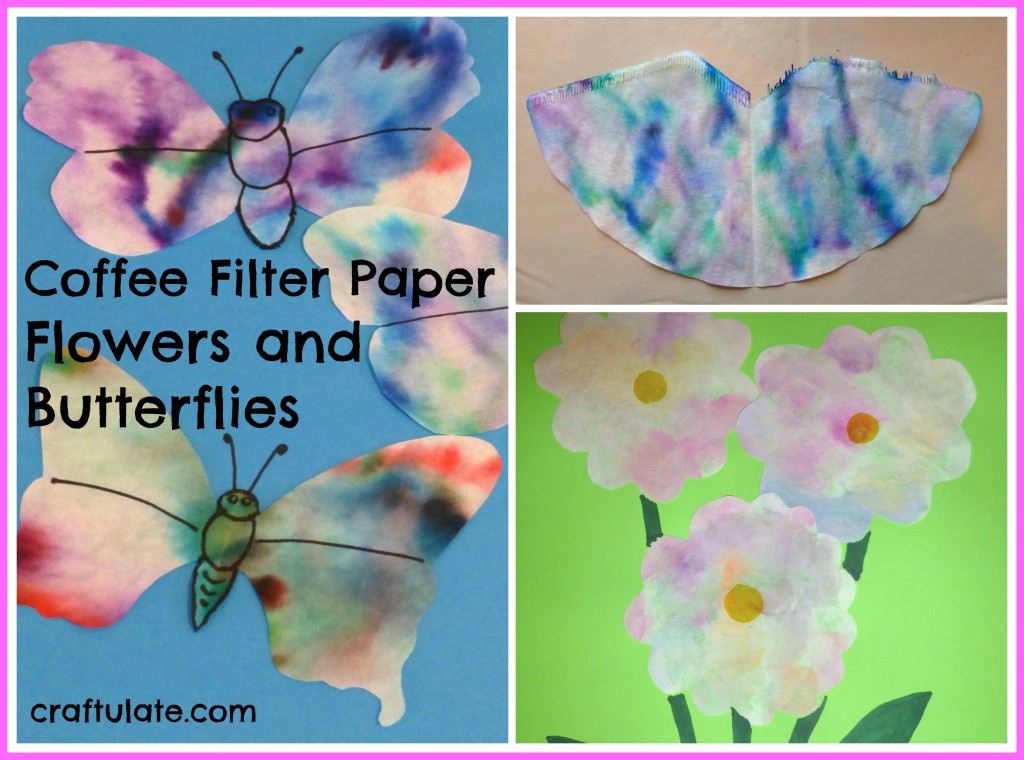 I cut the filter papers into circles and we tried using watercolour paints. My son is just starting out with watercolours and isn't very good at getting much paint on the brush, so the colour effects are fairly pale in comparison to our usual efforts with acrylics. He was quite good at adding water to the filter papers though, which helped the paint merge and blend.
After the paper had dried I cut the circles into flower shapes and glued them to some card, adding a little detail with markers. When F gets a bit older we'll do these again, getting the colours stronger and he can also help make some leaves and draw the stems.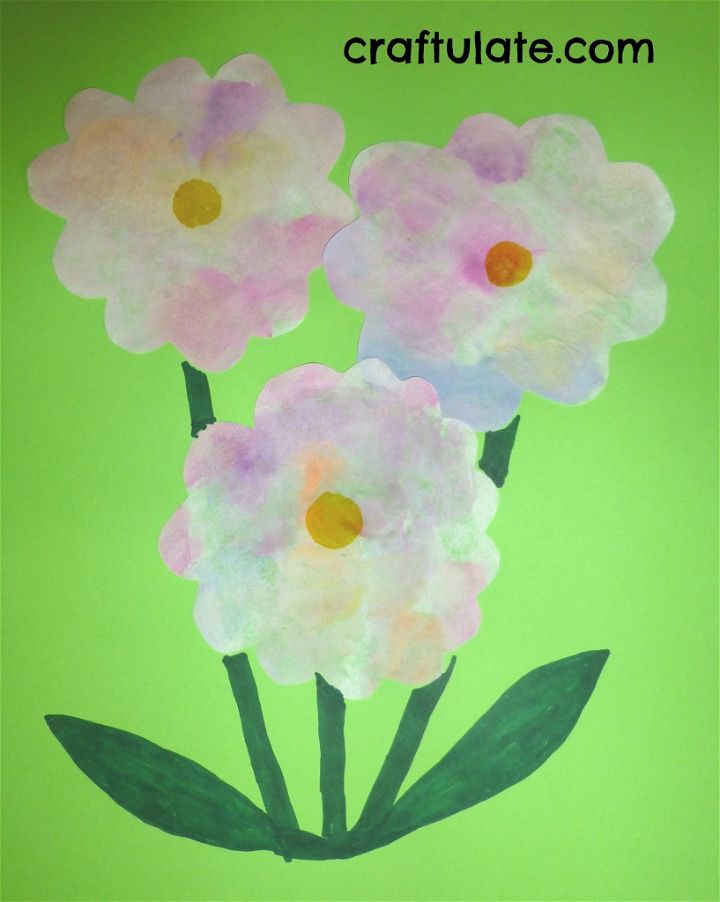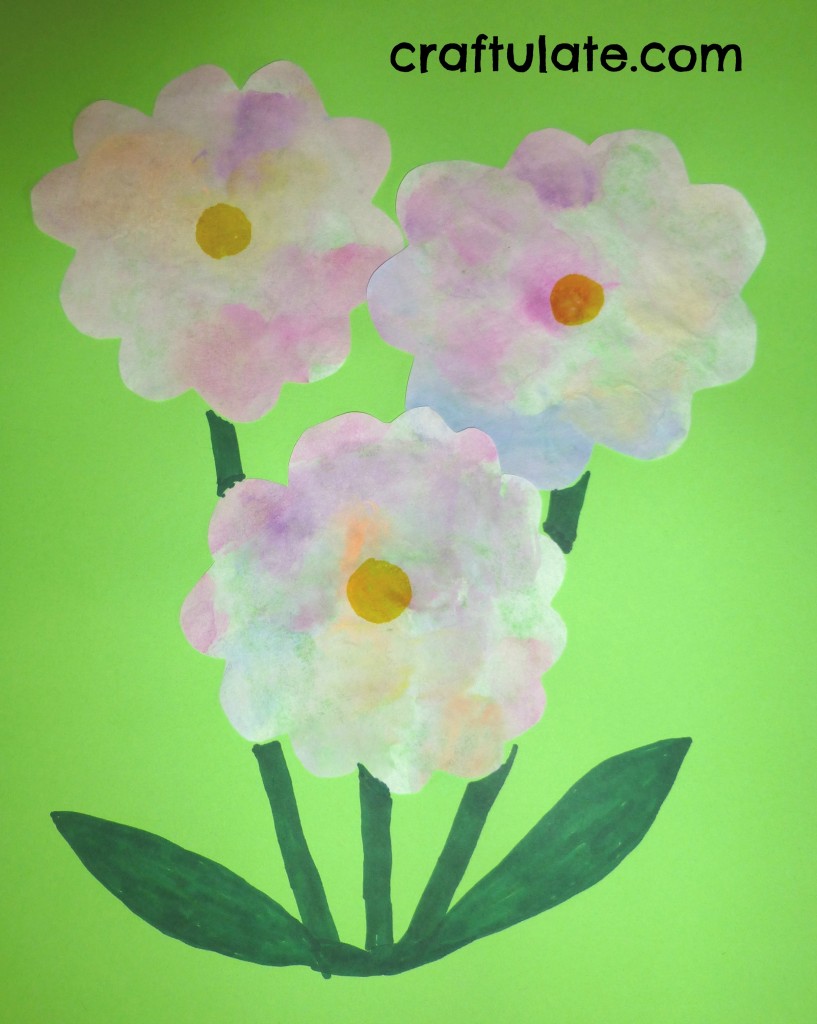 Another day we tried using markers – well actually we used Crayola Paint Brush Pens, which are fairly similar. I opened out some coffee filter papers and taped them to the table. I got F to scribble on them, encouraging him to fill as much of the paper as possible.
Then I gave him a pipette (or eye dropper would work) with only a small bit of water in, so he wouldn't soak the whole paper. I showed him how to drop the water on to make the colours run into each other. Initially he wasn't too interested in this part, and actually looked mildly concerned that his artwork had been "ruined"!
While F did that I made some of my own to try out. When he watched the effects on the ones I had done, he liked the process a bit more.
Then I left them to dry – they looked so pretty!