These painted dried pasta shapes in Christmas colours were glittery too!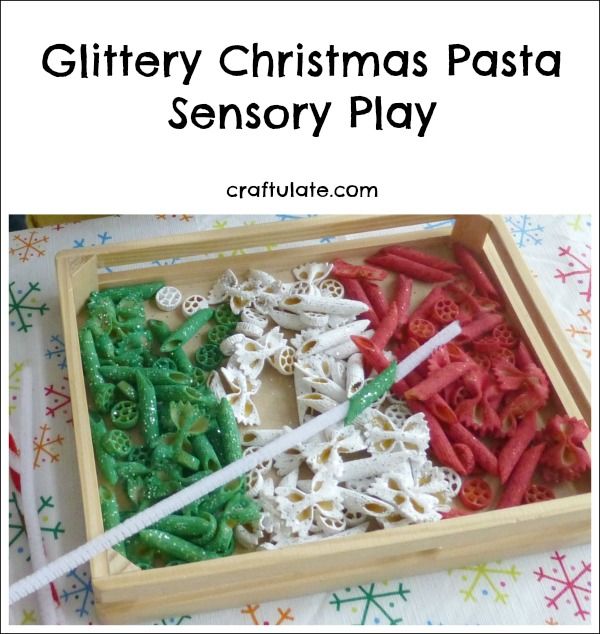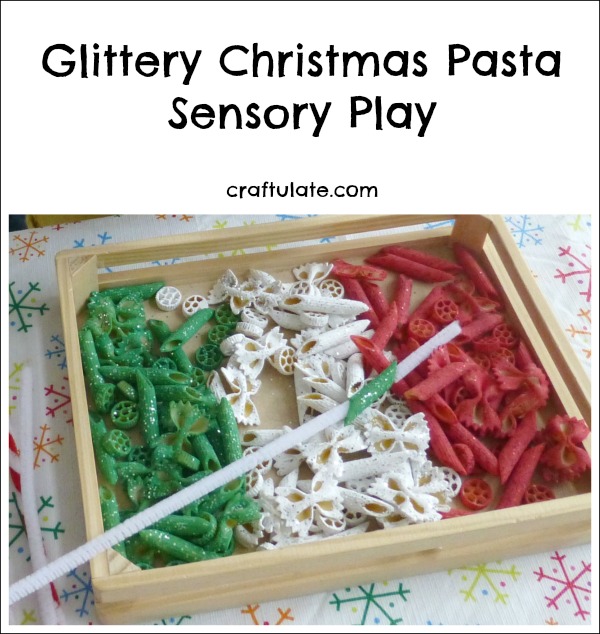 The following post contains affiliate links, which means that at no extra cost to you I can make a tiny bit of money to help support this blog. Thank you!
I got the idea for colouring dried pasta from Cathy at Baby Centre. I didn't use any peppermint extract, and I also made it in three colours. To make my version I used:
Dried pasta in various shapes
White, green and red paint
White glue
Three sealable clear bags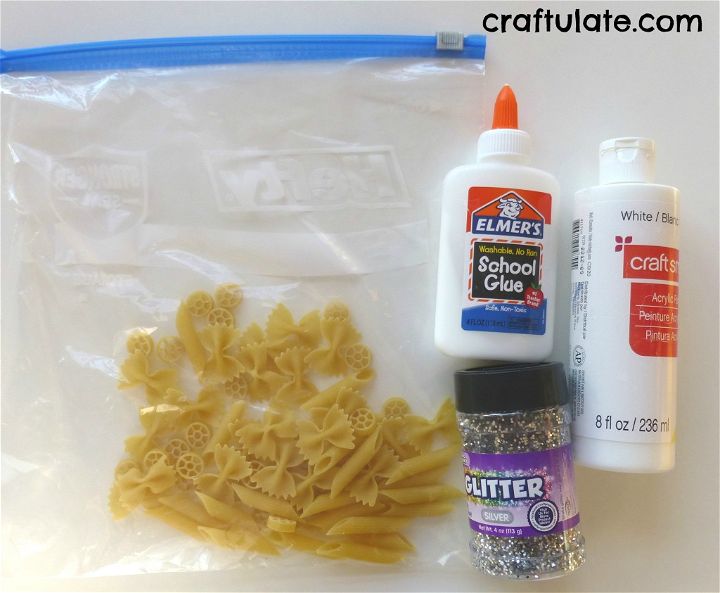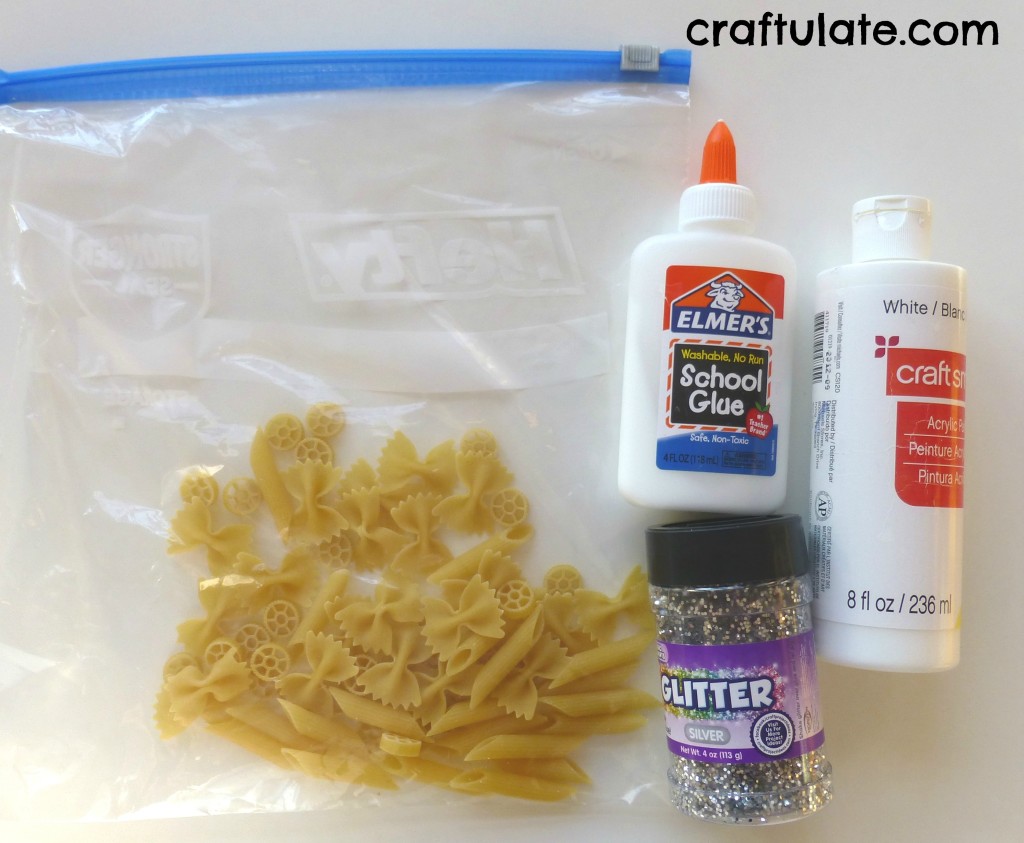 I divided the pasta into the three bags, then squirted one colour of paint into each. Then I added a little squirt of glue (sorry, no precise measurements!), and a little shake of loose glitter. Note: The glitter DOES shed from the pasta during play – if you are glitter-phobic then just make it without the glitter!
Then I sealed the bags, and smooshed everything around. Children could definitely help with this but I had decided that the pasta would be a "gift" from our Elf on the Shelf, so I had to prepare it in secret.
Because of the shapes of the pasta I had chosen, it was hard to completely coat each piece. Perhaps if I used loads more paint it would be possible but I was happy to have them "mostly" coloured! I spread the pasta out onto wax paper and left it overnight to dry.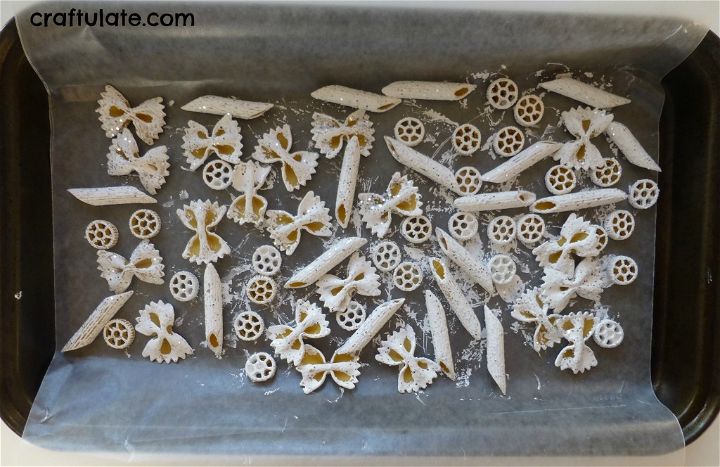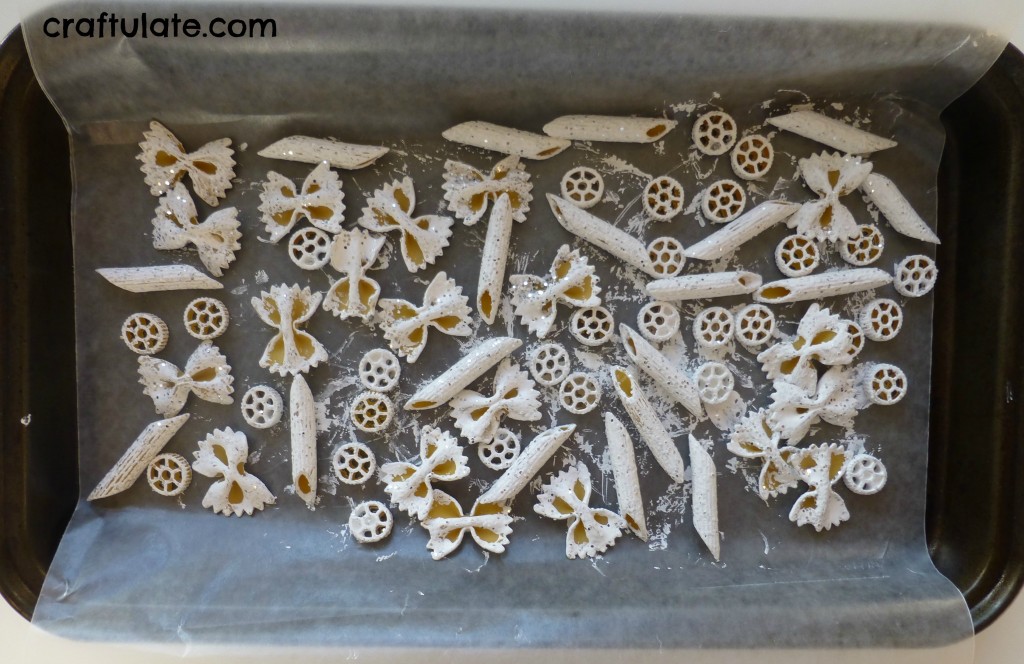 Then I packed the pasta up in a box and our Elf presented it to F the day after.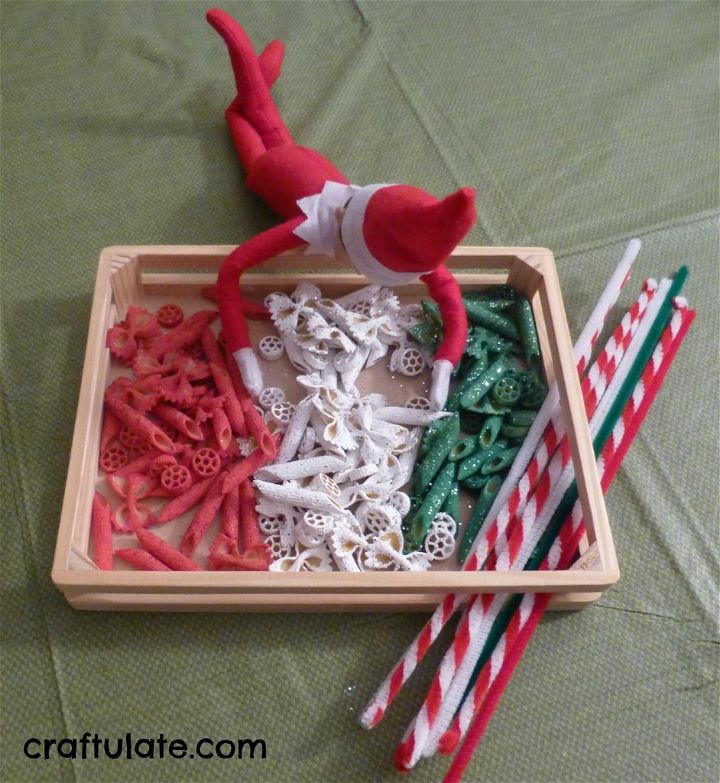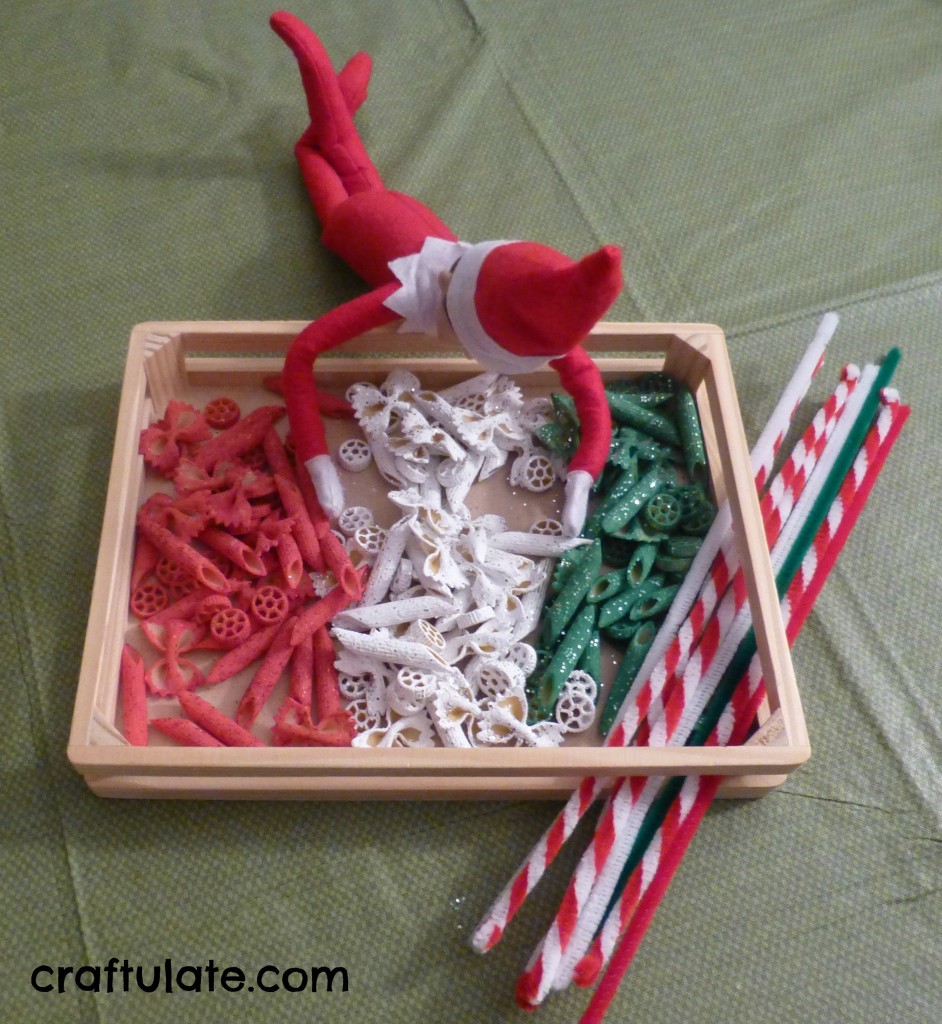 [bctt tweet="Glittery Christmas pasta for sensory play!"]
I had added some pipe cleaners to the pasta so F naturally decided to thread the penne and the rotelle.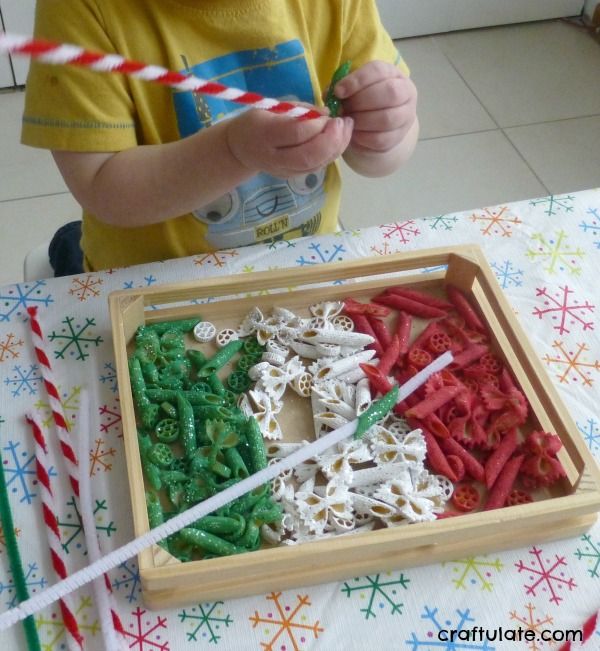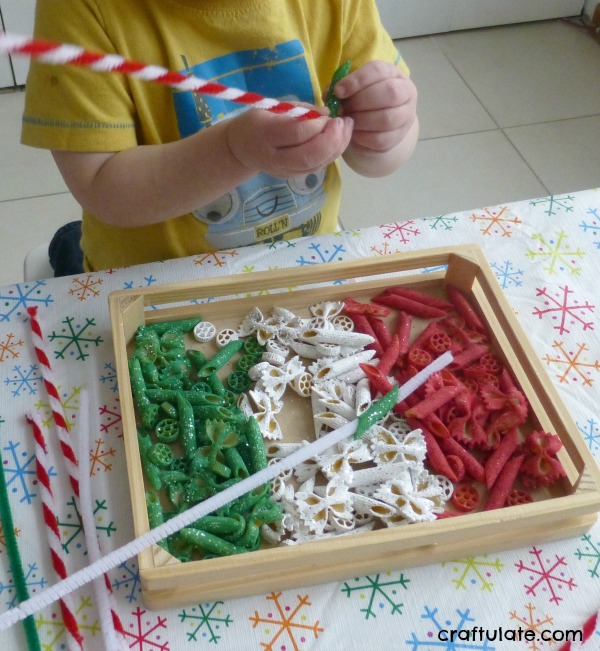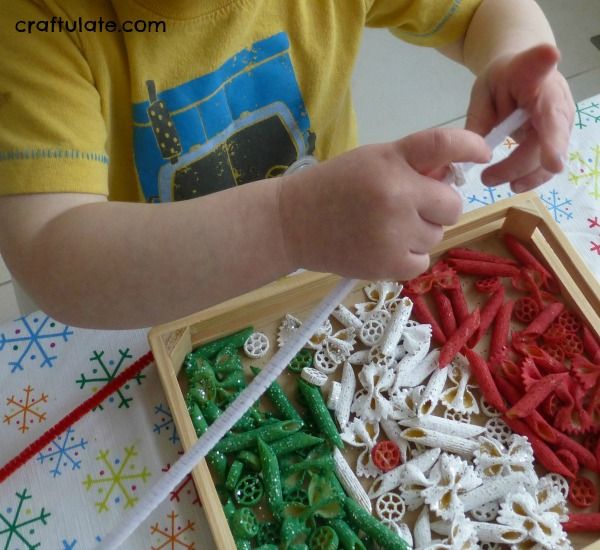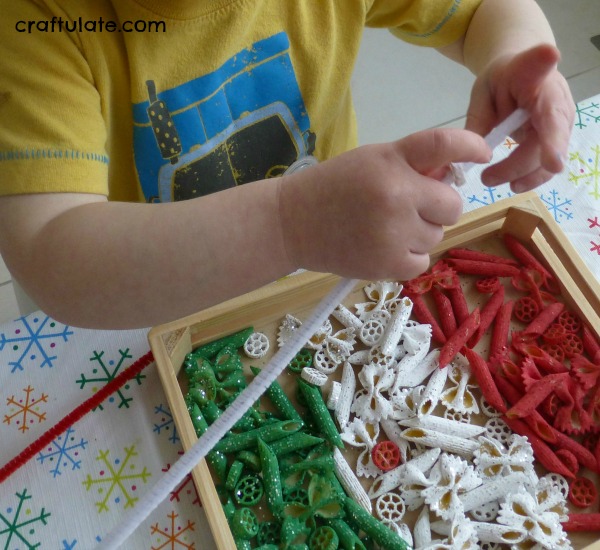 Then F discovered the farfalle and declared that they were butterflies.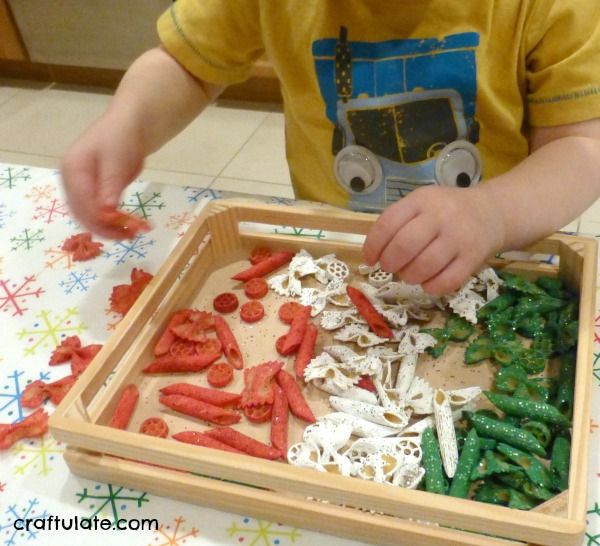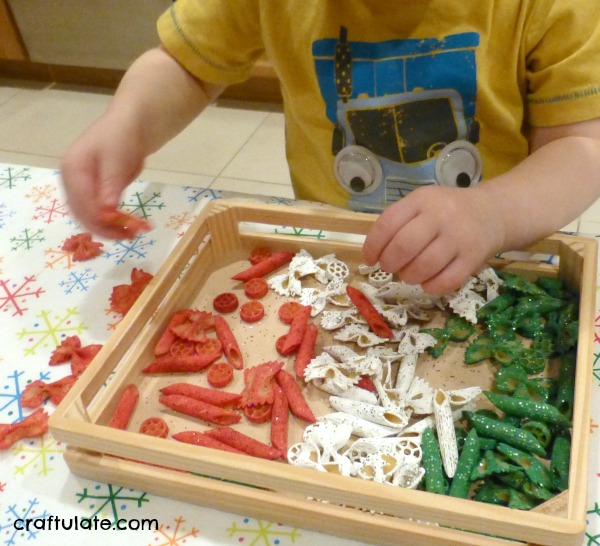 We've not played much with pasta so he keeps coming back to it and sorting through it again, picking out just one colour or shape.
This activity is featured in my book 50 Christmas Crafts for Little Kids – get your copy today for more festive inspiration!
Follow Craftulate's board Christmas and Winter on Pinterest.