These Christmas Log Decorations are just adorable – and kids will love helping to decorate them!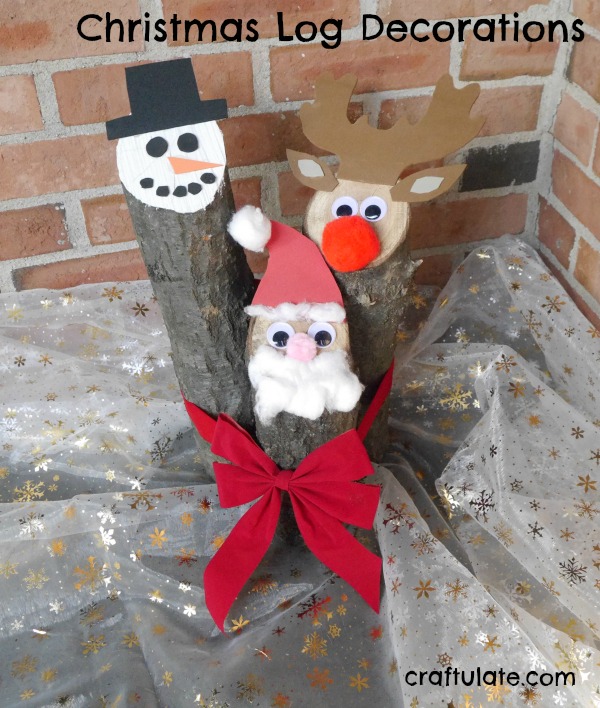 The following post contains affiliate links, which means that at no extra cost to you I can make a tiny bit of money to help support this blog. Thank you!
OK so before I start this tutorial I'm going to be honest. If you can't cut logs on the bias (or know someone who can) then this craft will just have to remain one of those lovely things that you pin on Pinterest. Because logs cut in the regular way just won't work. Luckily for me, my husband is pretty handy with a chainsaw.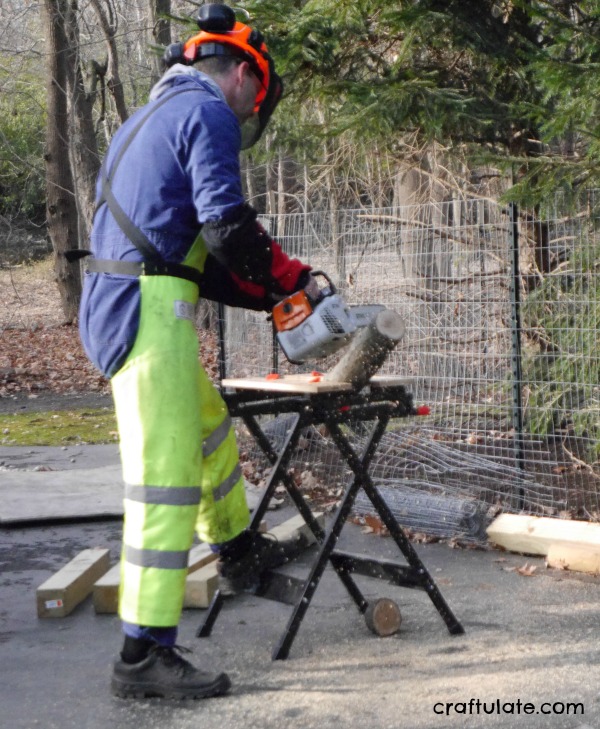 I had picked out three straight logs from our logpile and asked if the slanted cut was possible. Never one to refuse a challenge, my husband had all three cut within moments. I brought them inside to dry for a few days, then my son and I started decorating them!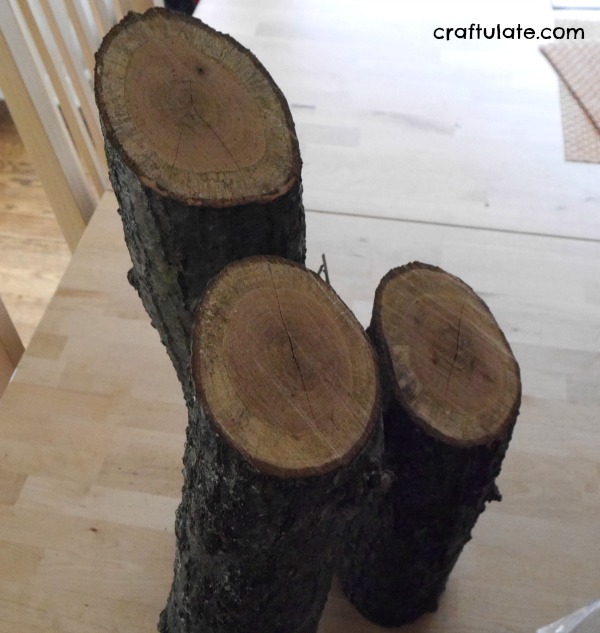 I tried to keep things simple – using mainly a variety of craft foam sheets, googly eyes, and pom poms. I had no idea whether regular craft glue would work (I thought I might have to sneak them away and reglue with a hot glue gun) but actually it worked just fine!
Here's how we made each log:
Reindeer:
brown craft foam antlers and ears
lighter brown (or pink) craft foam for inner ear
googly eyes
red pom pom nose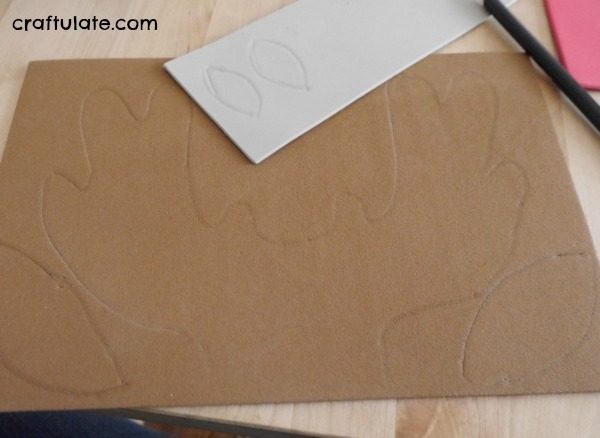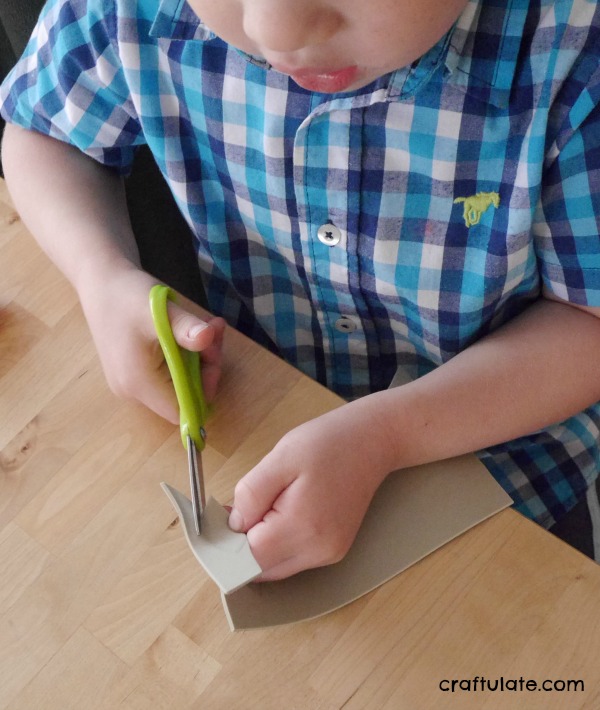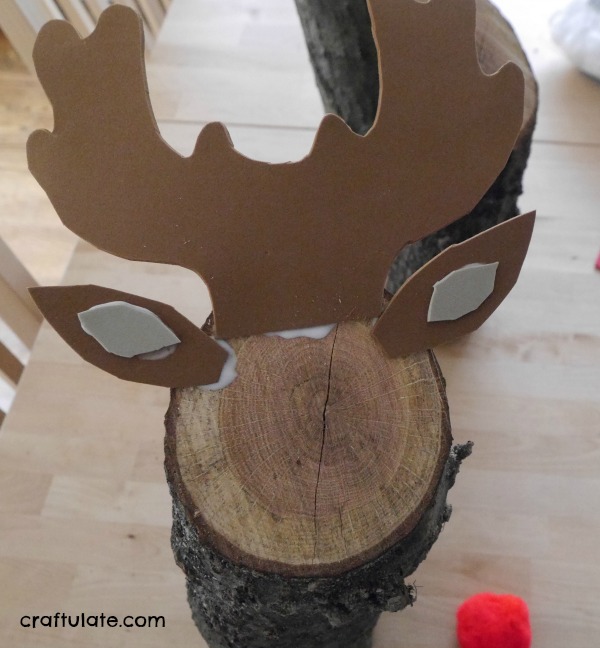 Snowman:
white acrylic paint
black craft foam hat, eyes and mouth
orange craft foam nose
Santa:
red craft foam hat
white cotton wool beard and hat trim
pink pom pom nose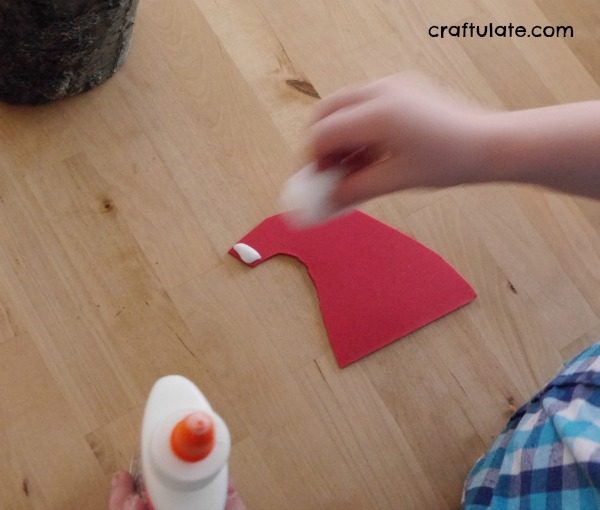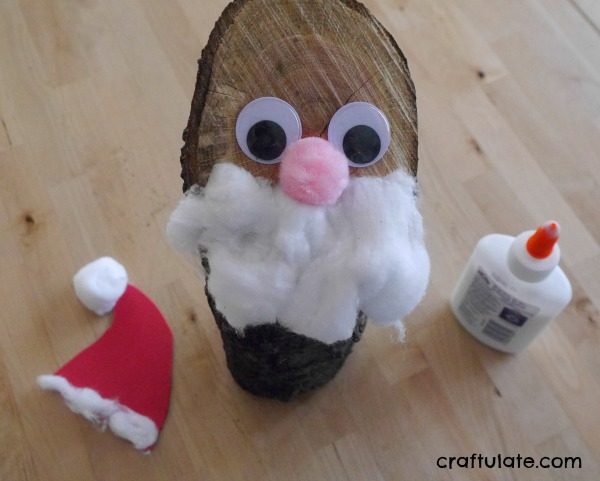 Here are the three finished logs! I tied a wide red ribbon around them, added a bow and this completed them as a set!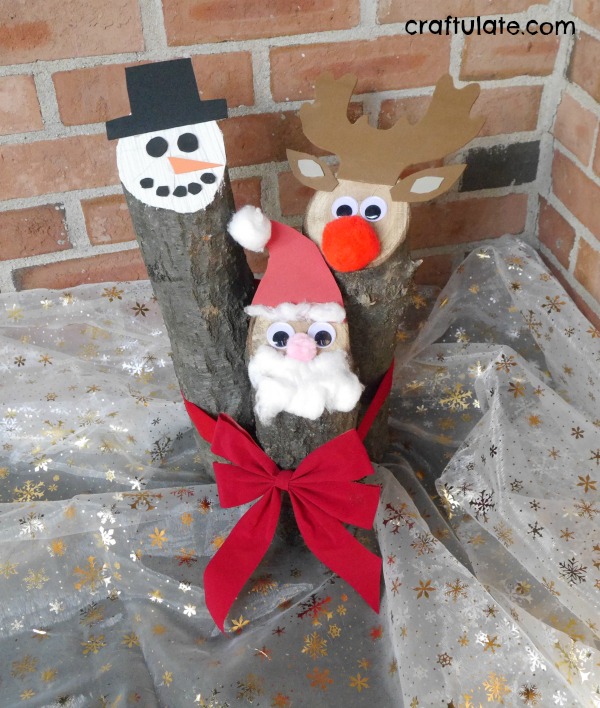 [bctt tweet="Christmas Log Decorations – kids will love decorating these reindeer, snowman and Santa logs!" username="craftulate"]
Inspired by Smart Girls DIY