These cereal mosaics are such a fun way to make art with the kids!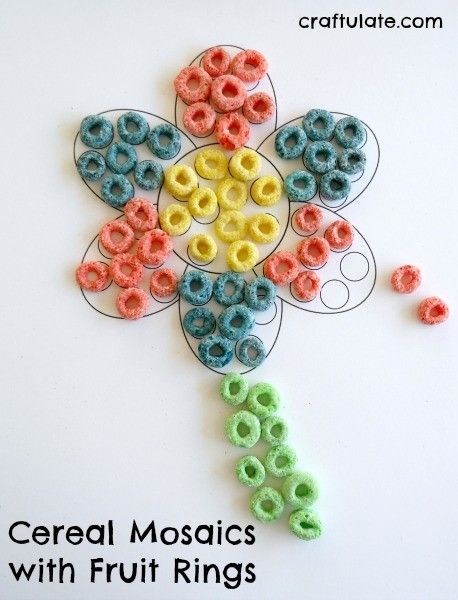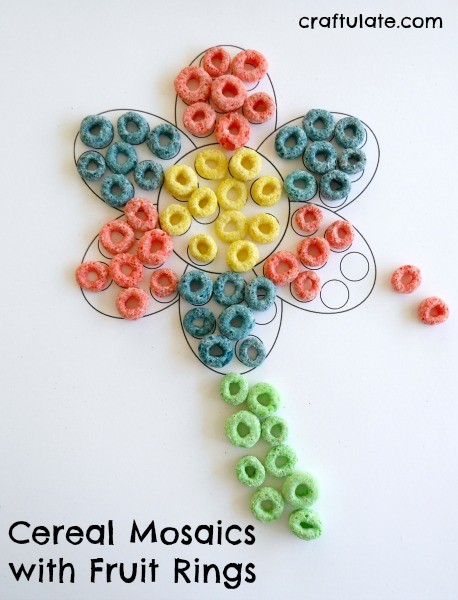 The following post contains affiliate links, which means that at no extra cost to you I can make a tiny bit of money to help support this blog. Thank you!
Last year my son's class decorated gingerbread houses, and one of the decorations was Froot Loops – that really sweet "fruit" flavored o-shaped cereal. He was so excited to see the coloured version that he begged me to buy some next time we were in the grocery store. But back at home, he wasn't impressed, and stuck with the regular brown ones. I must confess I was actually feeling rather smug that he rejected the super sweet version! Since then they've remained untouched in the cupboard – although we did use some for making "R is for Rainbow" when we were making alphabet crafts for my latest book, 50 Alphabet Crafts for Little Kids. You can see it here on the front cover!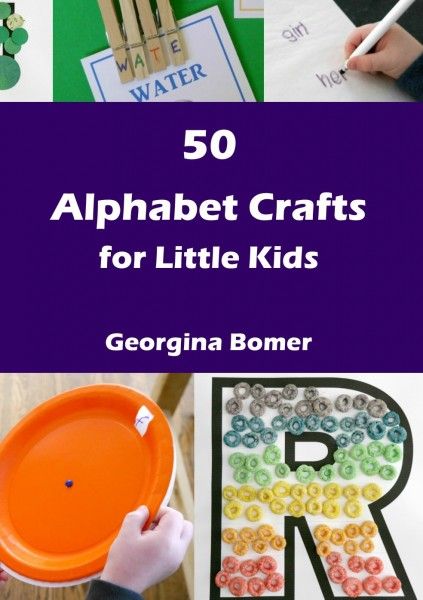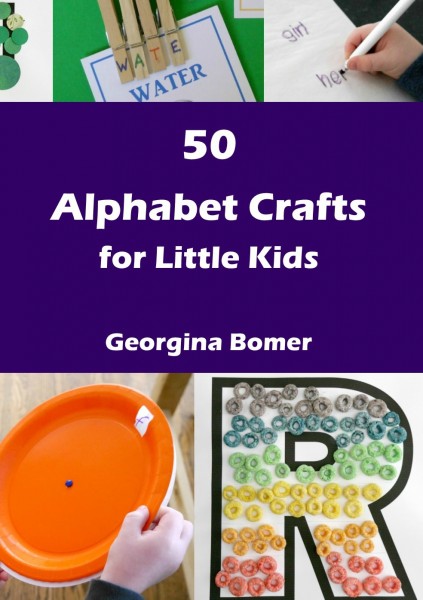 It felt like a waste to ditch the rest of them – but they were going stale and so I decided we should use them for more art and craft projects. I made four mosaic templates: a flower, fish, house and butterfly, using outline pics from Clker.com. You can download the mosaic versions for free from my Craftulate.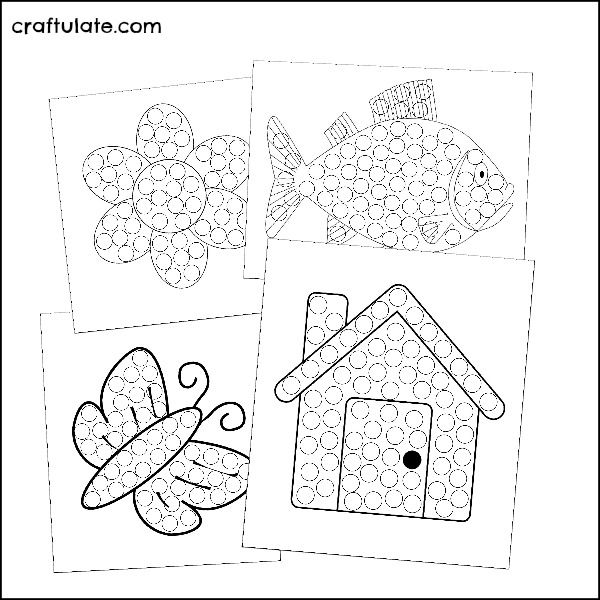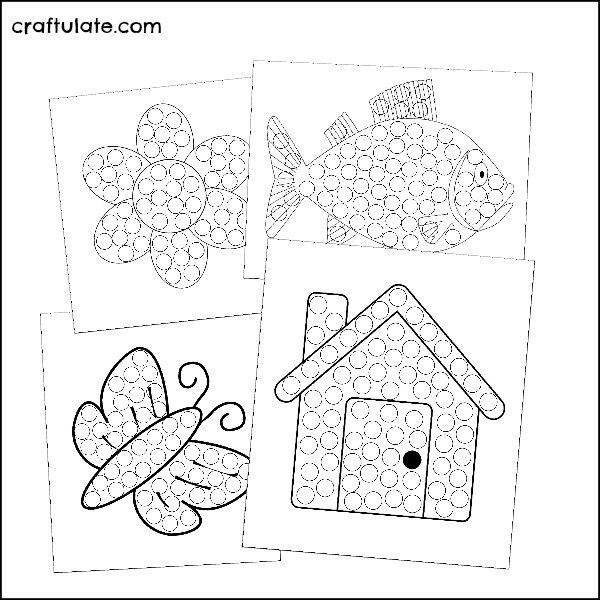 I printed them onto white card and set them out with a bowl of the cereal for my son.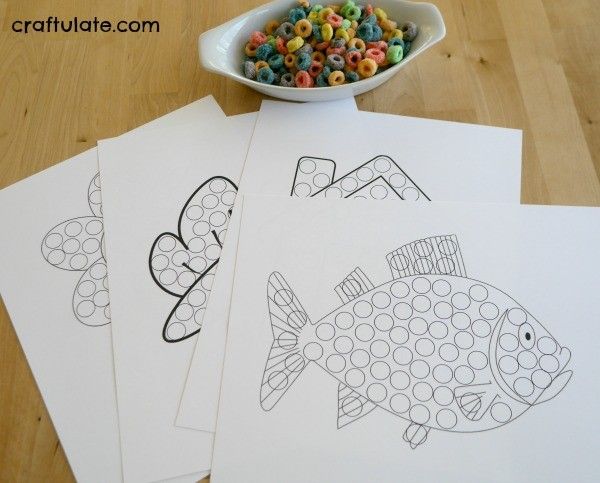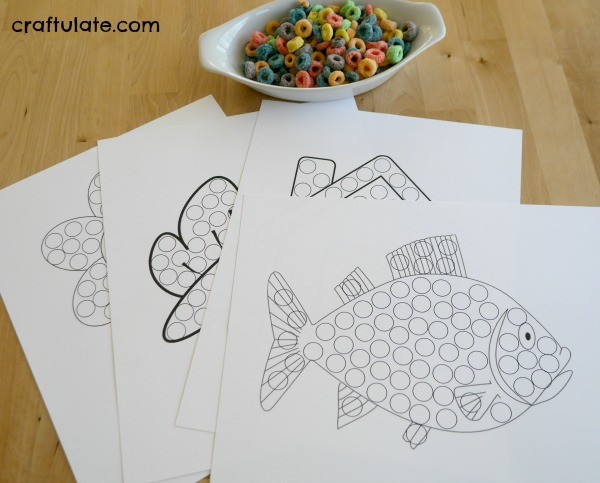 He chose to start with the butterfly. Placing the cereal was a great fine motor workout for him!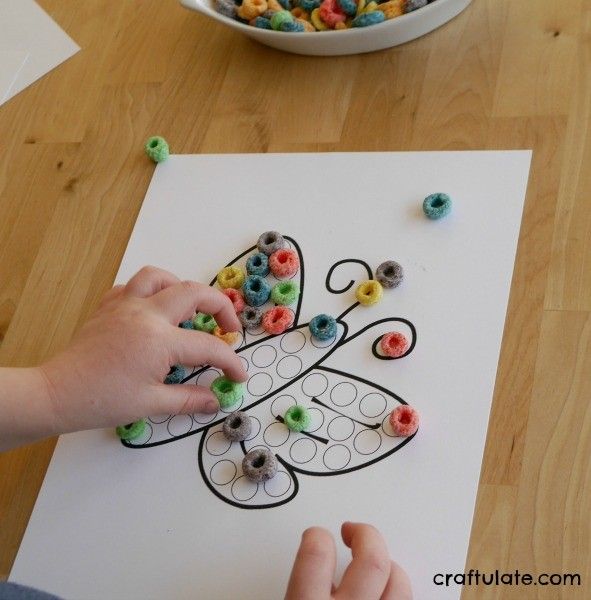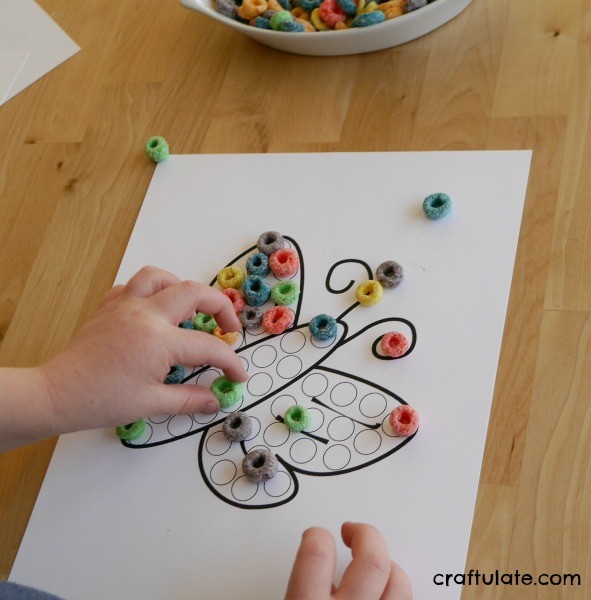 He did have a few taste-tests, clearly one or two are OK, he just didn't want a whole bowl of them! We then worked on the fish together.
I love the finished artwork!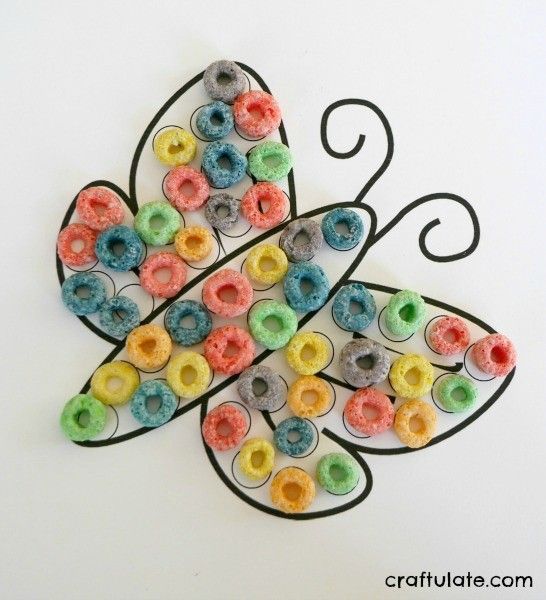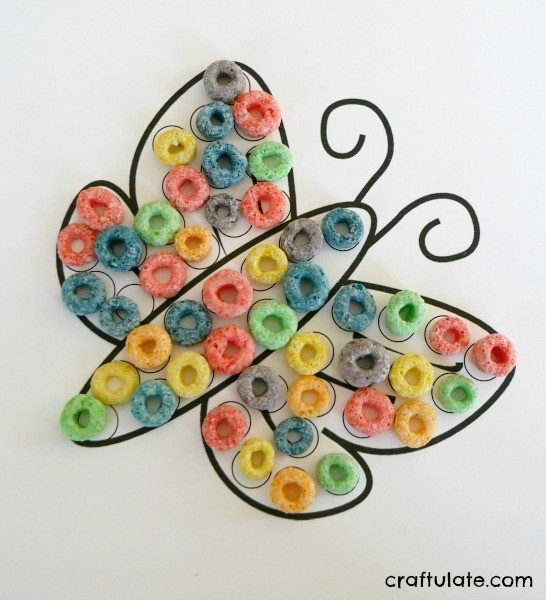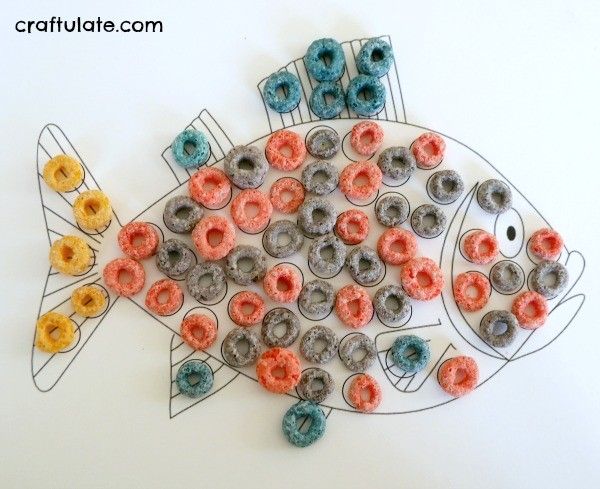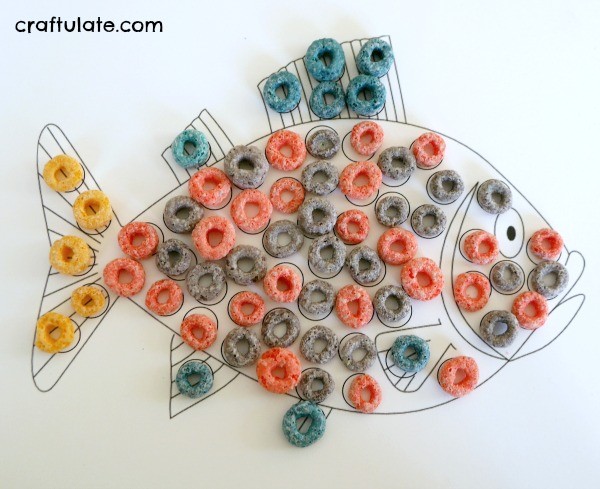 For something more permanent you could glue the cereal into place.
[bctt tweet="Cereal Mosaics with Fruit Rings – with free printable templates"]
Don't forget to download your free printable templates!