This cardinal craft was a really fun project for me and my son to work on together!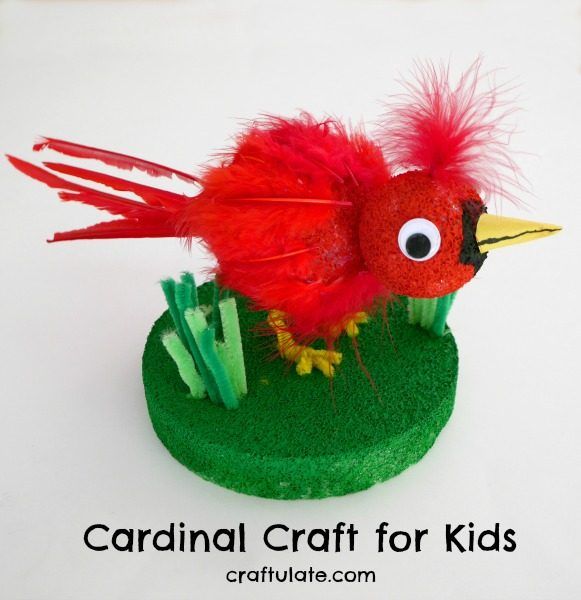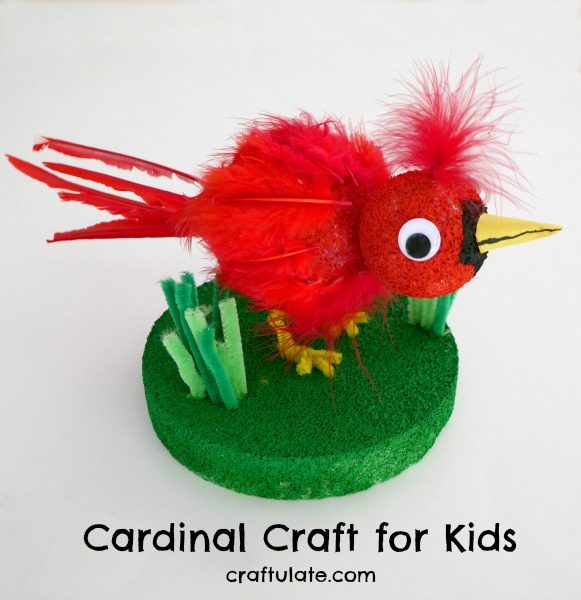 The following post contains affiliate links, which means that at no extra cost to you I can make a tiny bit of money to help support this blog. Thank you!
This cardinal craft turned out rather more complicated than I first thought it would be. There are lots of stages and waiting for paint or glue to dry, but my son and I love the final result!
To make this craft we used:
Styrofoam disk
Red, green and black acrylic paint
Wooden skewers (optional but recommended)
Yellow wooden picks
Glue
Googly eyes
Yellow construction paper, scissors and black marker pen
Yellow and green pipe cleaners (ours were kindly sent to us by craftprojectideas.com)
Our first task was to prepare the base, so we painted the Styrofoam disk with green paint and set it aside to dry. I inserted a skewer into each of the Styrofoam balls so that my son could use the skewer as a handle.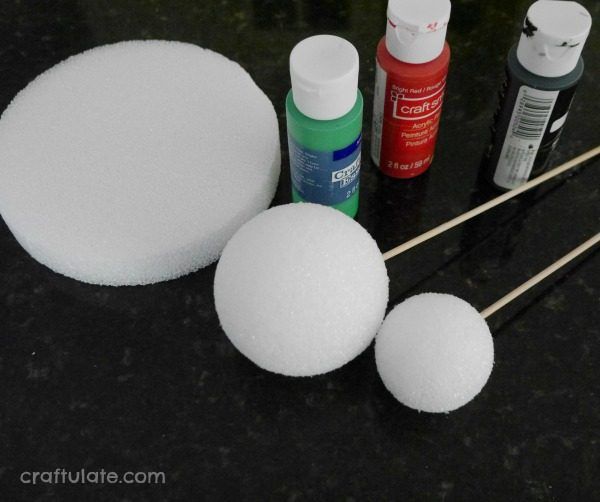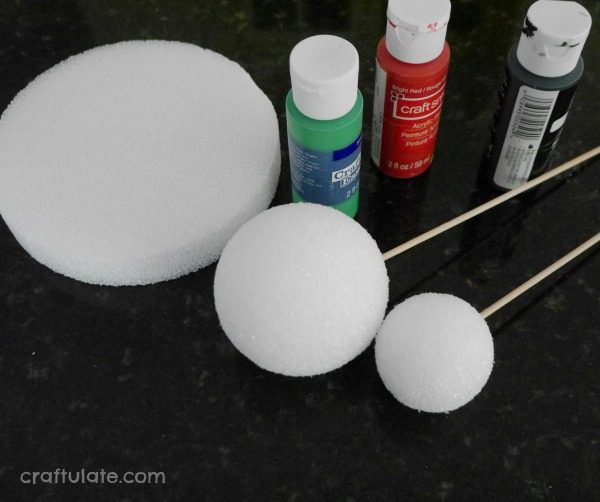 He painted them both red.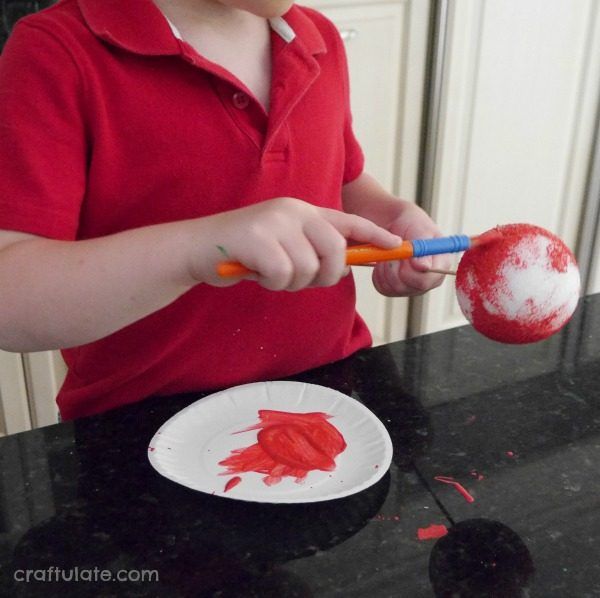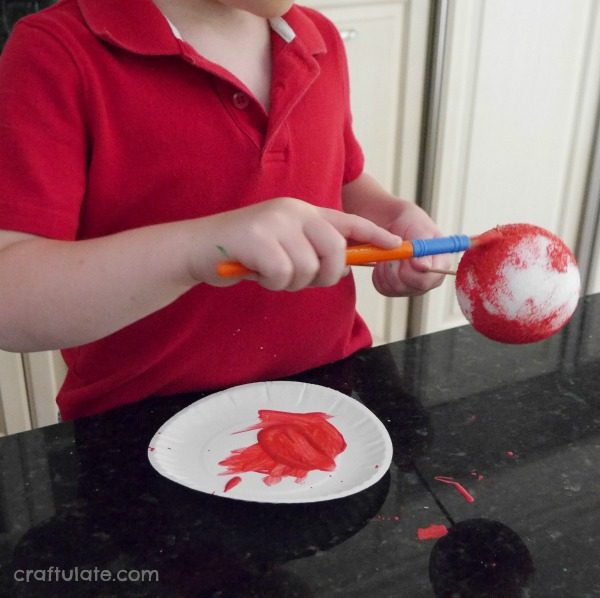 And we set them into a jug to dry.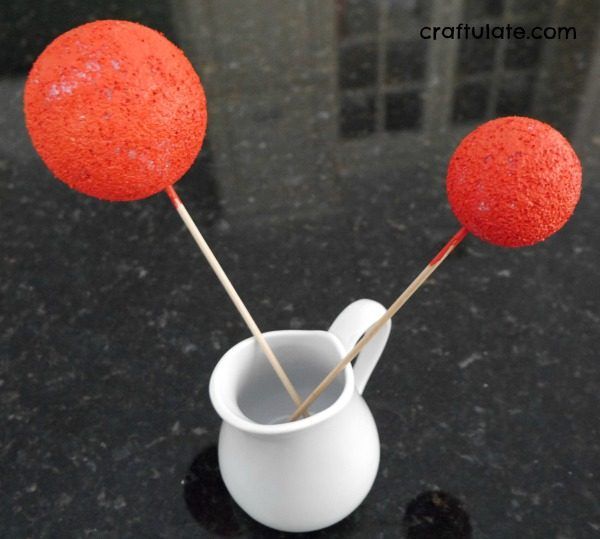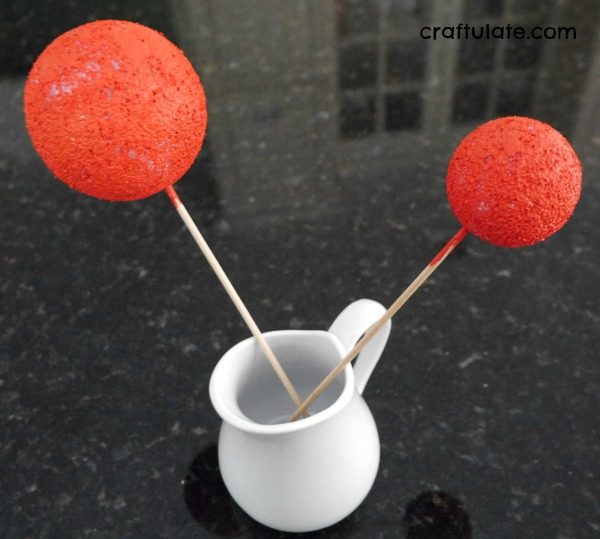 Once they were dry, I used a wooden pick to attach the small ball to the large one, to become the body and the head. Then we used some black paint to add detail to the bird's face.
Then it was time to attach the feathers! We had some long ones that were perfect for the tail. F just pushed them straight into the back of the bird.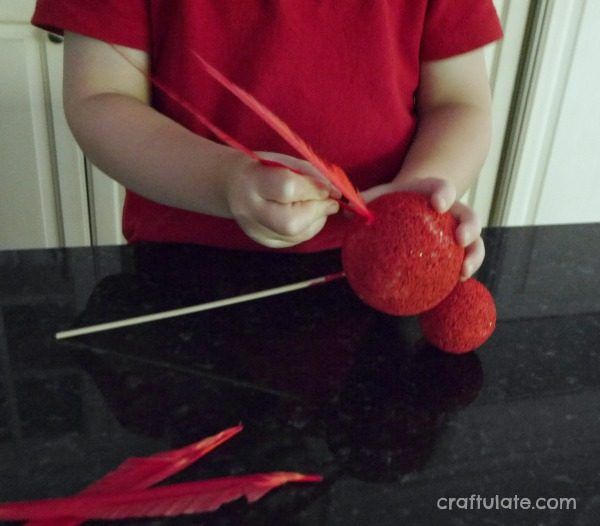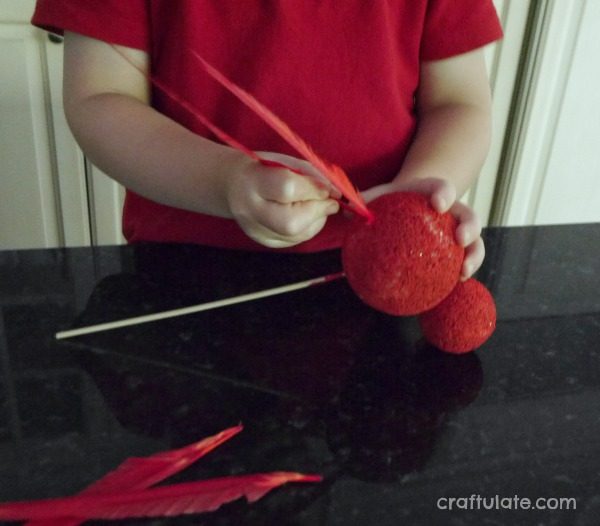 The smaller red feathers were attached to the bird's body with glue, and then a little plume pushed into the head to form the cardinal's crest. Oh and of course we added googly eyes!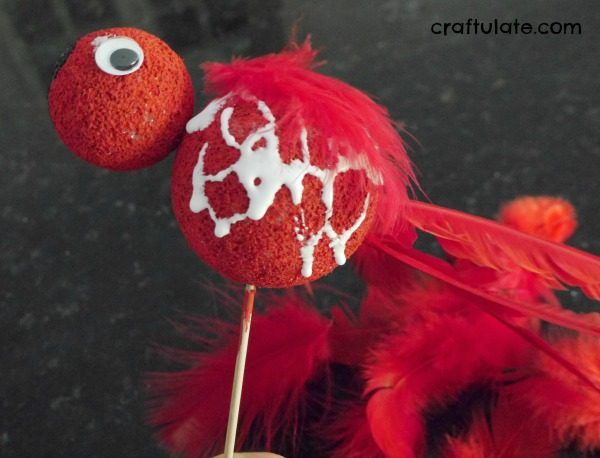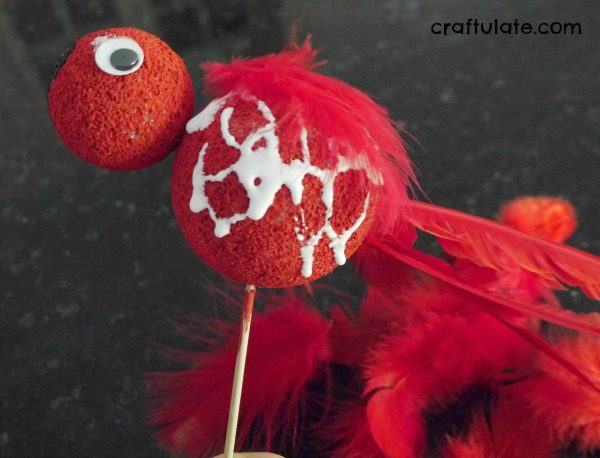 I made a beak from a scrap of yellow construction paper and glued it into position, then added lines with a marker pen. This part was a little too fiddly for my son!
While we waited for the glue to dry, we decorated the base. I used wire cutters to cut green pipe cleaners into short lengths, and then my son inserted them into the base.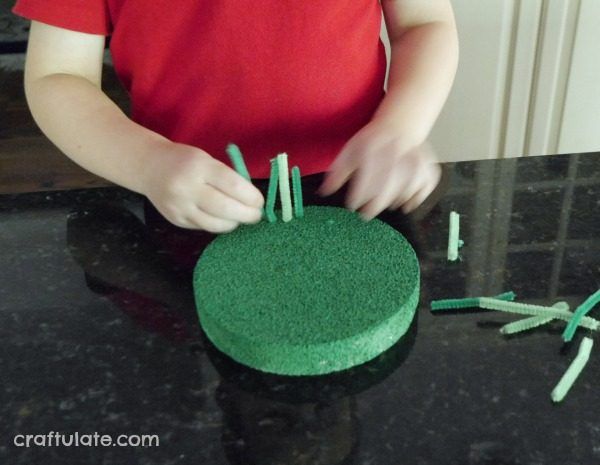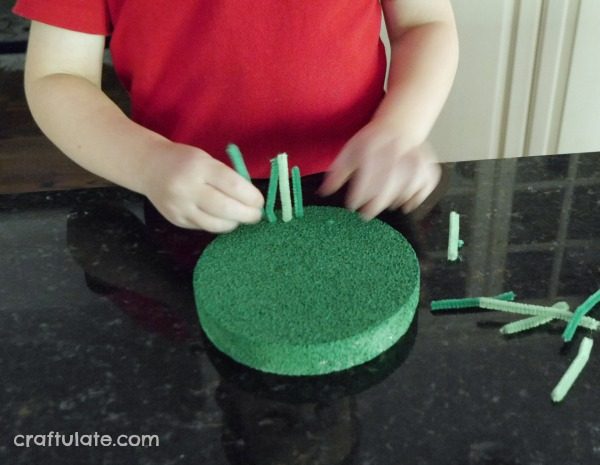 Just the legs to go and the bird would be finished! I inserted two yellow wooden picks into the body of the bird.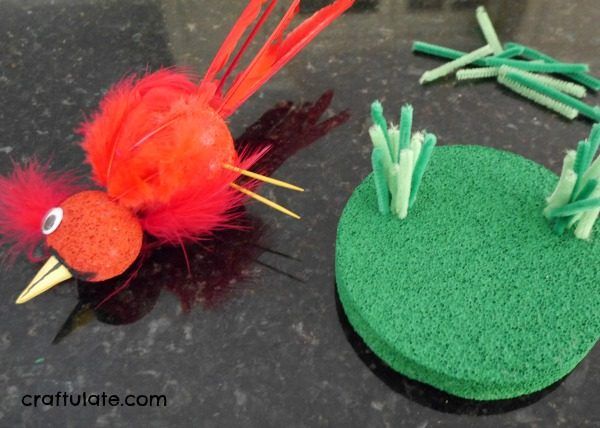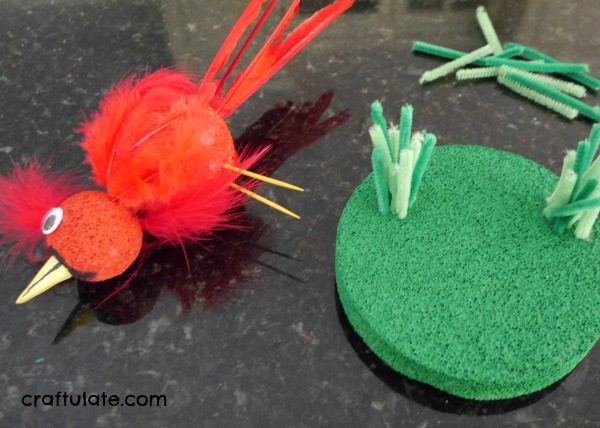 I used small pieces of yellow pipe cleaner to make the feet, then wound them around the yellow picks. This was another job for me!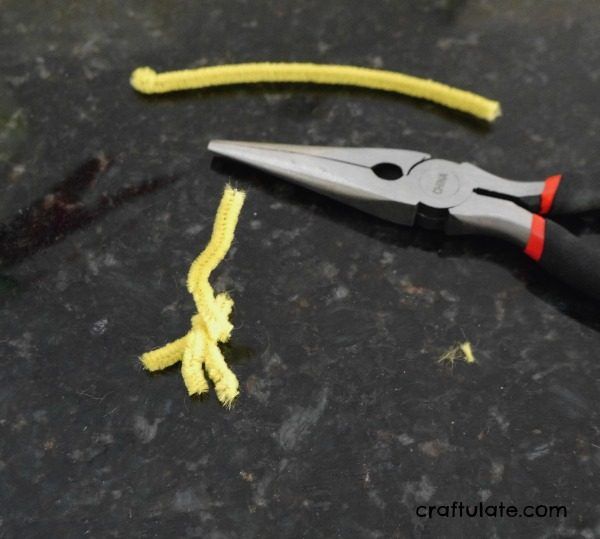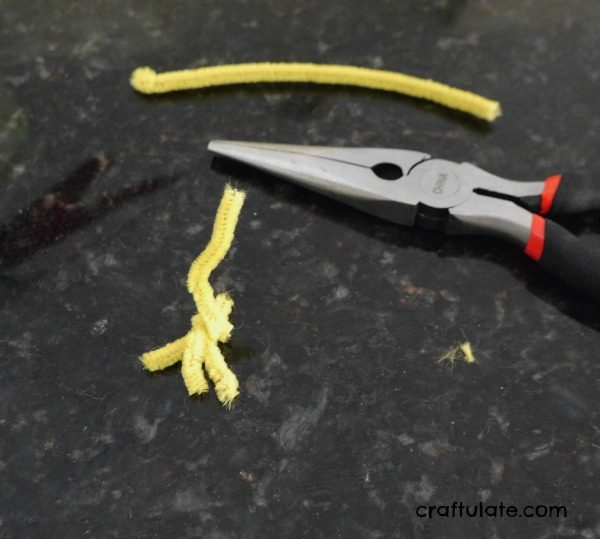 And finally, our cardinal craft was complete!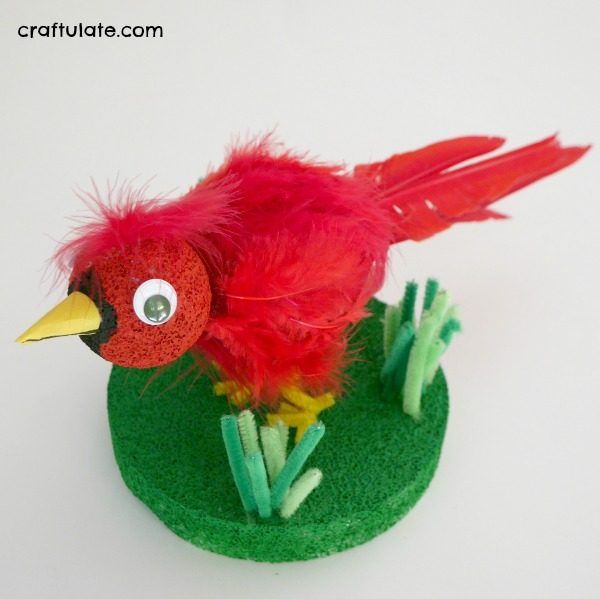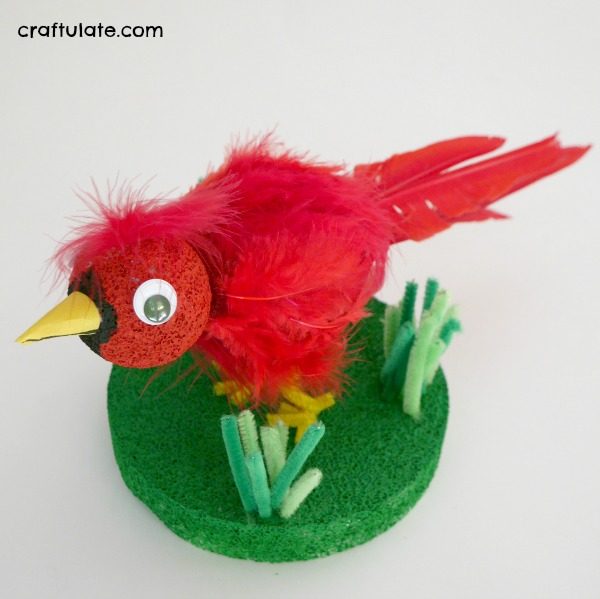 My son loves it and is asking to make more birds for our collection… so watch this space! 🙂
[bctt tweet="Cardinal Craft for Kids #birdcrafts #craftsforkids" username="craftulate"]