These cardboard tube cars are fun to make – and fun to race!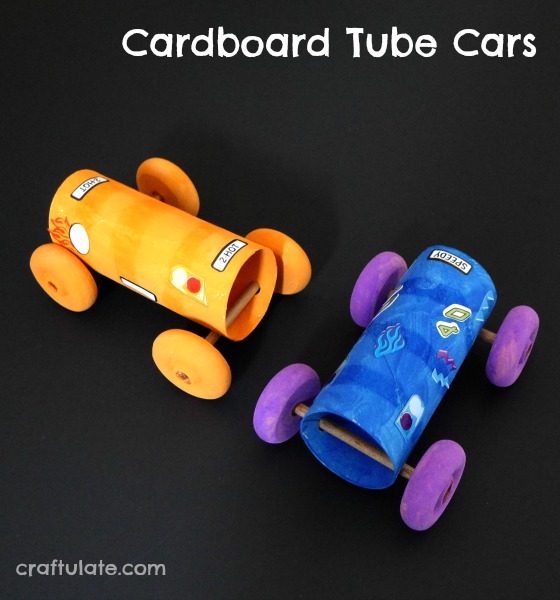 The following post contains affiliate links, which means that at no extra cost to you I can make a tiny bit of money to help support this blog. Thank you!
My son loves his Hot Wheels right now – so to make a change I decided that we should MAKE toy cars instead!
To make these cars we used:
*Don't have the wheels and dowels? Try cutting circles from thick cardboard for the wheels and using straws for the axles!
Paint the tubes. We used washable paint because this DID get messy!
Next, paint the wheels. My son chose to create a very orange car!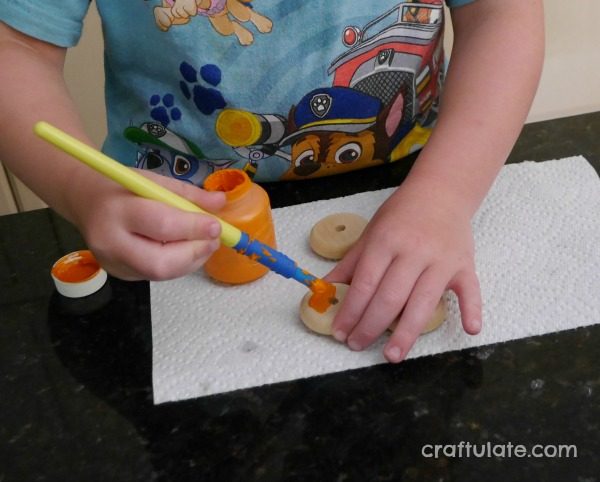 Leave to dry. Using a utility knife and safe cutting surface, cut the dowels into the right length, approx 4-5″.
Use the paper punch to cut four holes into each tube. Note: depending on the size of the wheels, the two holes might not be directly opposite each other across the tube. Place them closer together so that when the dowel goes through and the wheels are attached, the wheels actually touch the ground!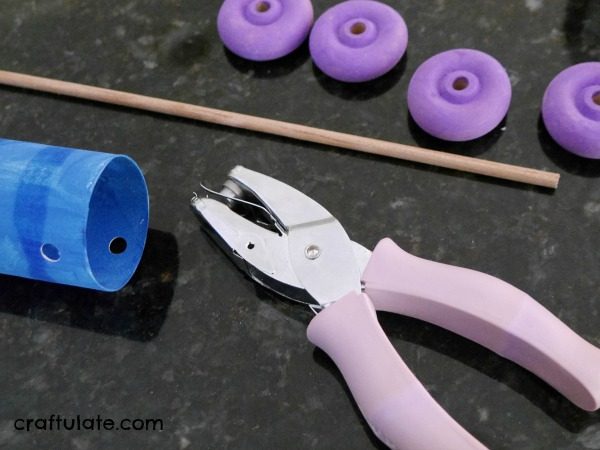 Add some wood glue to one end of the dowels and place them inside the wheels. Leave to dry.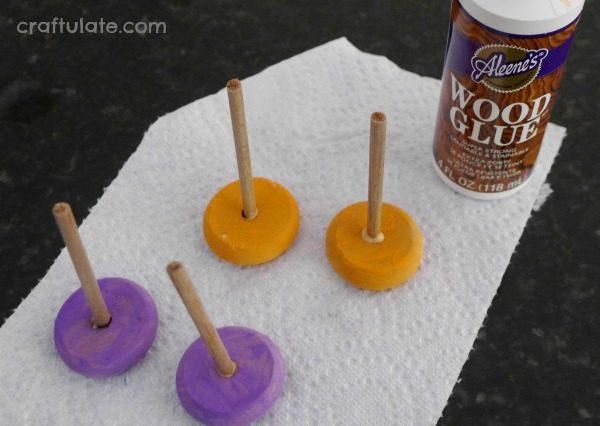 Thread the dowels through the holes in the car.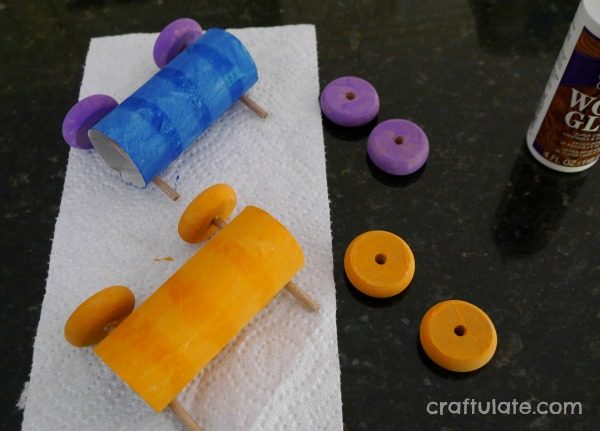 Add glue to the exposed end of each dowel and thread on the remaining wheels.
When everything is dry, decorate the cars with stickers!
[bctt tweet="Cardboard Tube Cars – a fun craft for kids to make #kidscrafts" username="craftulate"]
These fun race cars can go REALLY fast – especially on hardwood floors!