These brown crafts and activities form the first in my series about Learning Colours, based on the animals in the book Brown Bear, Brown Bear What Do You See?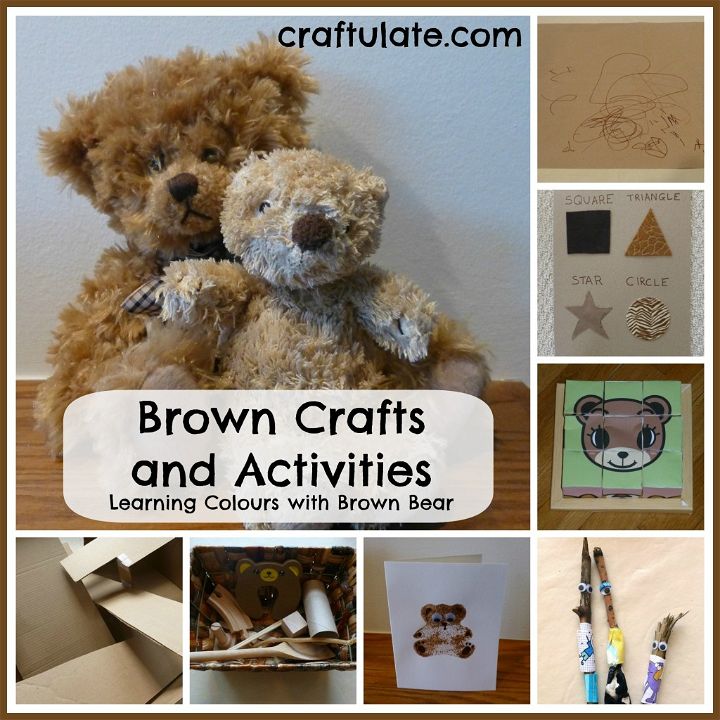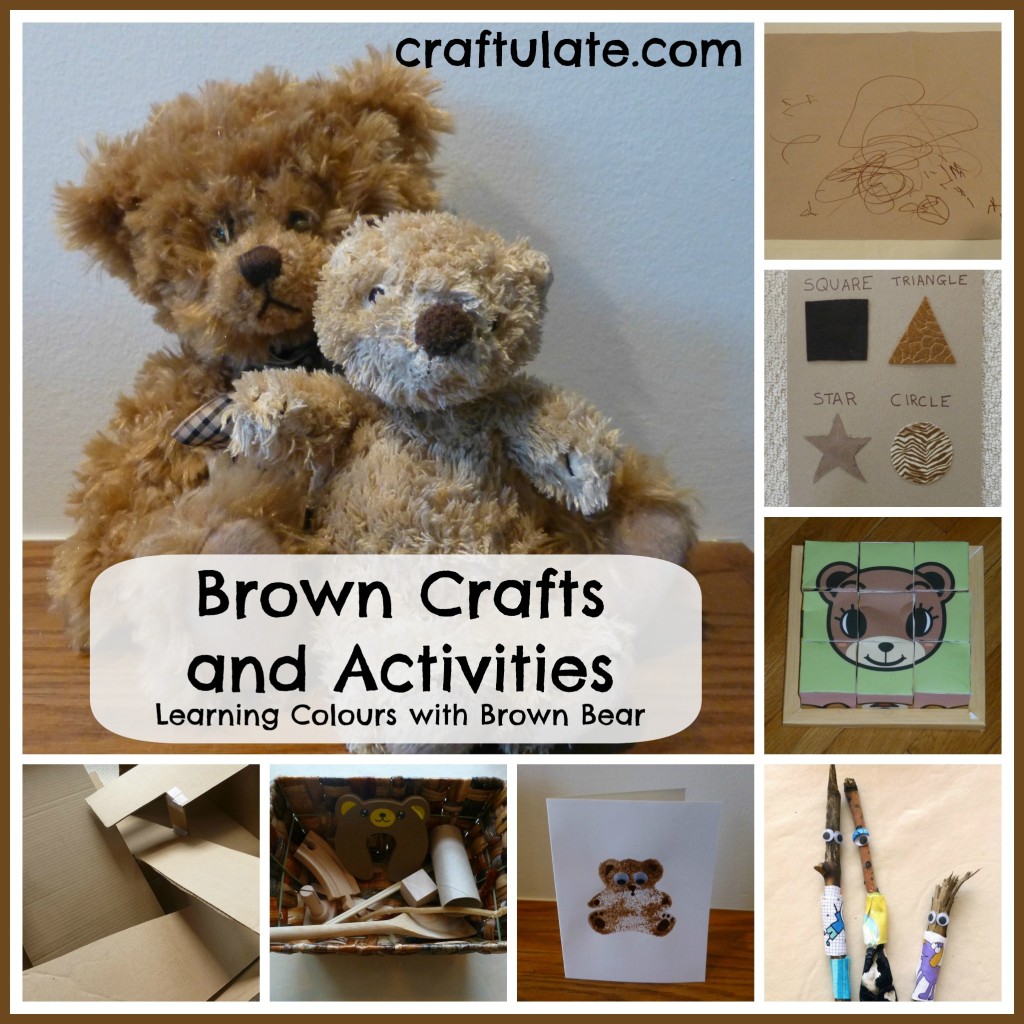 This post contains affiliate links, which means that at no extra cost to you I can make a tiny bit of money to help support this blog. Thank you!
The first animal in the book is the brown bear. During the last week, we have focused on bears and the colour Brown in many ways.
Drawing and Painting on Brown Paper
To start off our "brown week" I cut off a long length of brown paper from a roll and taped it to the table. First I gave F a brown crayon, brown pencil and brown marker for a brown-tastic art experience.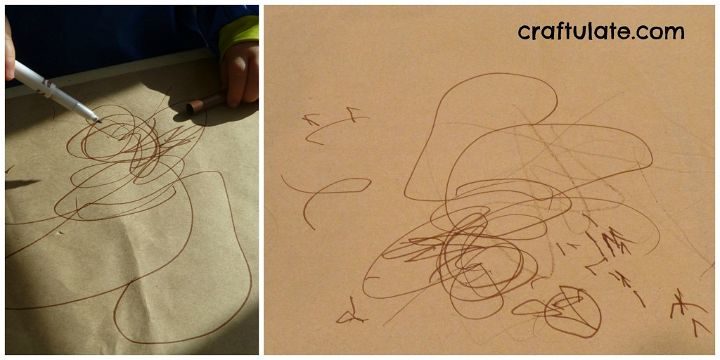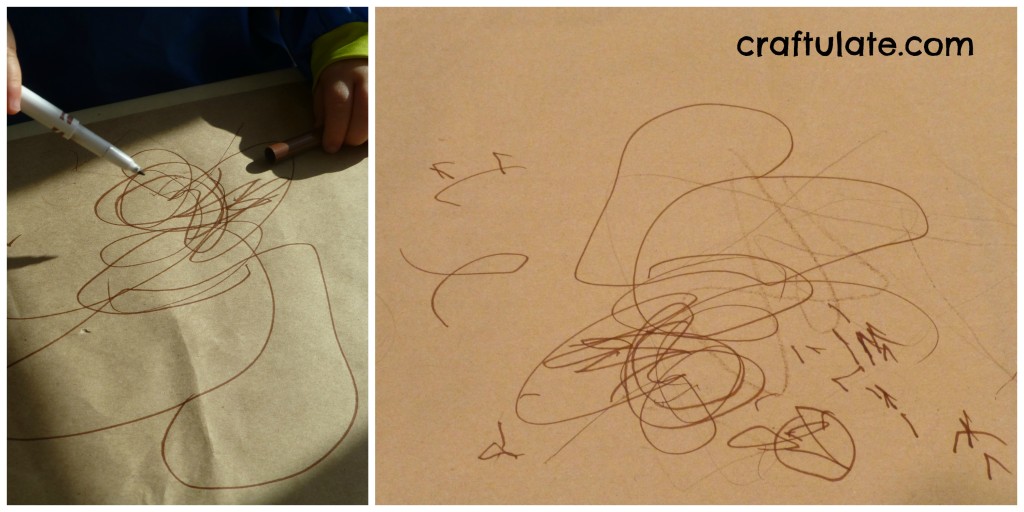 Then I gave him some new brown paper and some paints. For once he didn't mix them into brown!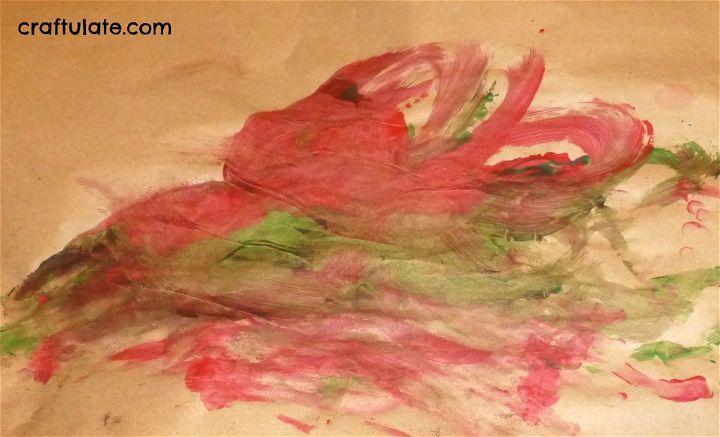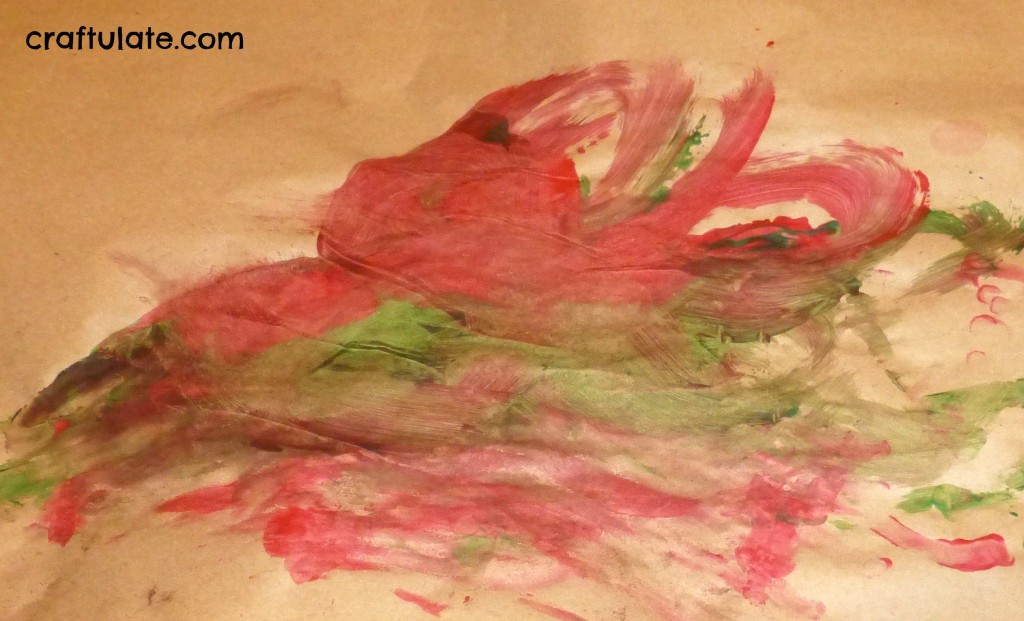 Cardboard Box Ramp for Cars and Balls
See my post here for how I made a car and ball ramp from a large cardboard box.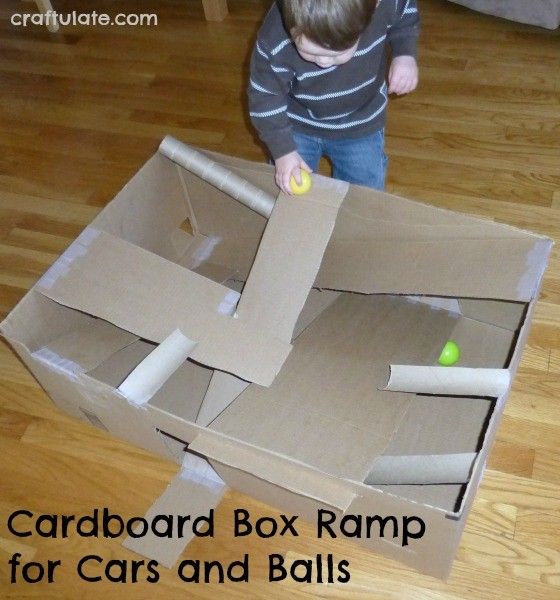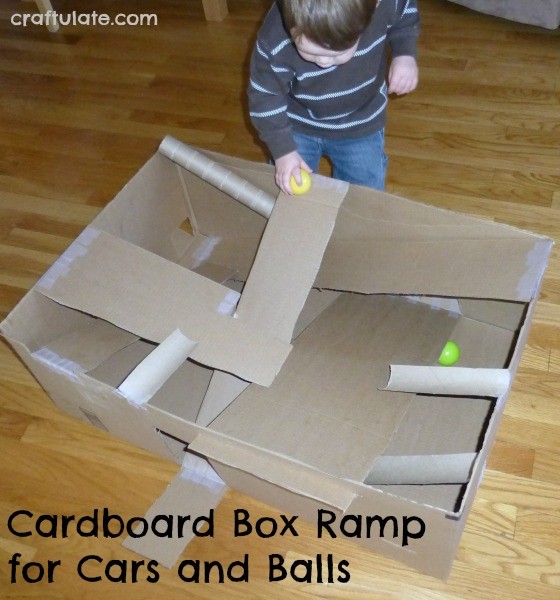 Texture and Shape Board
I found several scraps of brown fabric, cut out shapes and glued them to a board.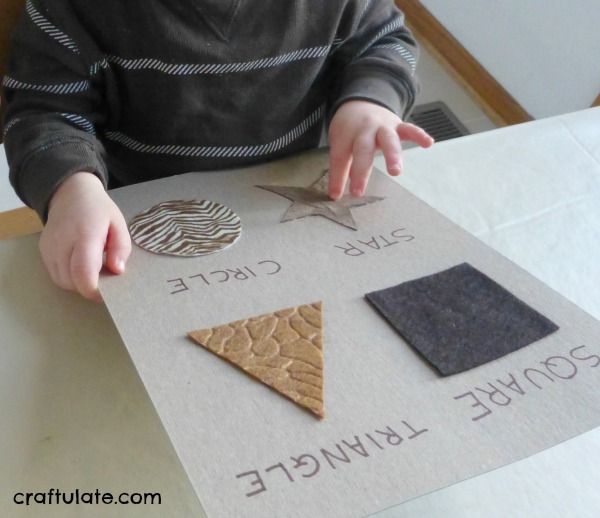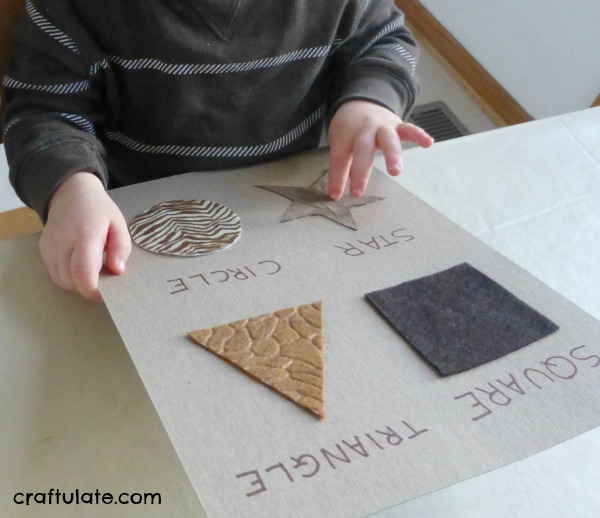 Stick Family
My first thought for how to represent "brown" was sticks and trees. See my post here for how I made a stick family.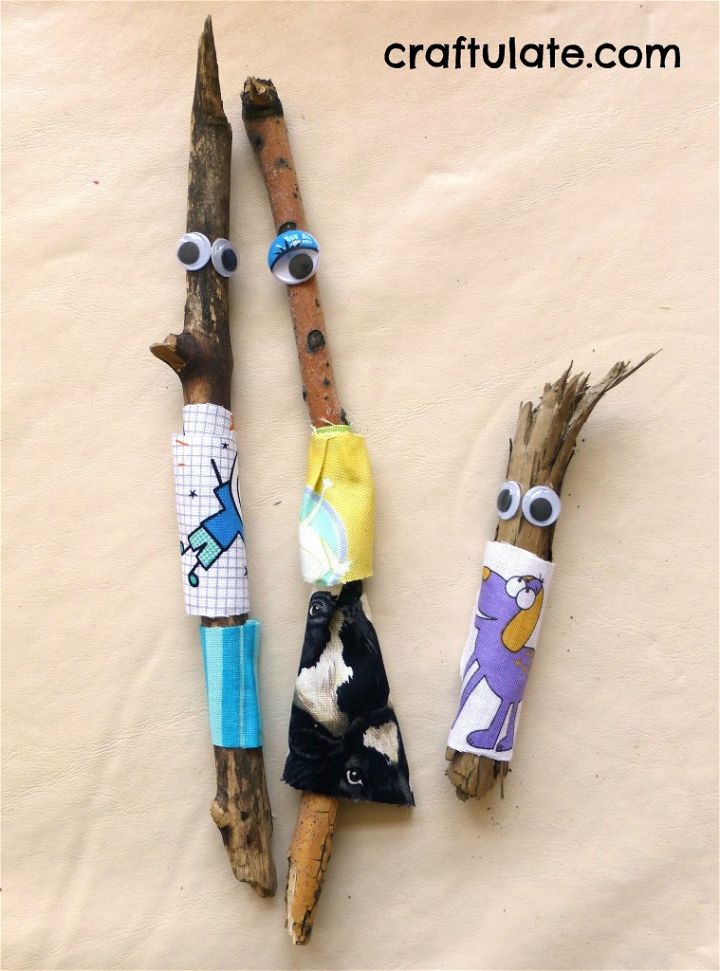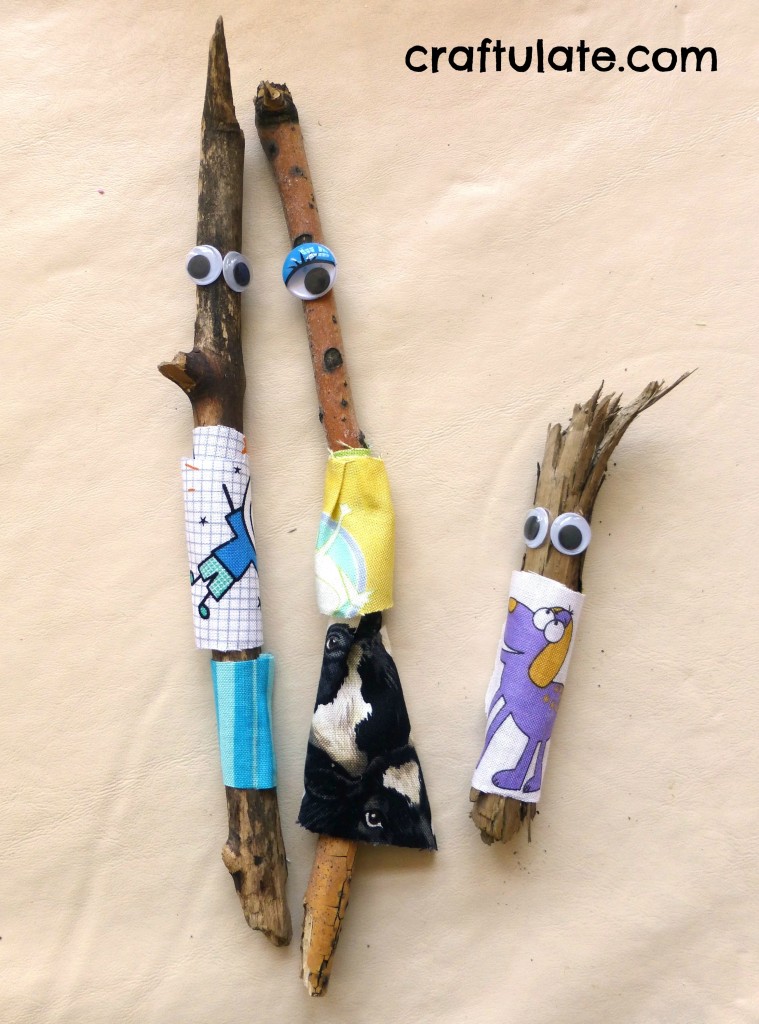 3D Animal Puzzle
During the week we played with this 3D puzzle from Canon Creative Park that I made a few months ago.



Craft Stick Magnets
See the post here for how we played with craft stick magnets.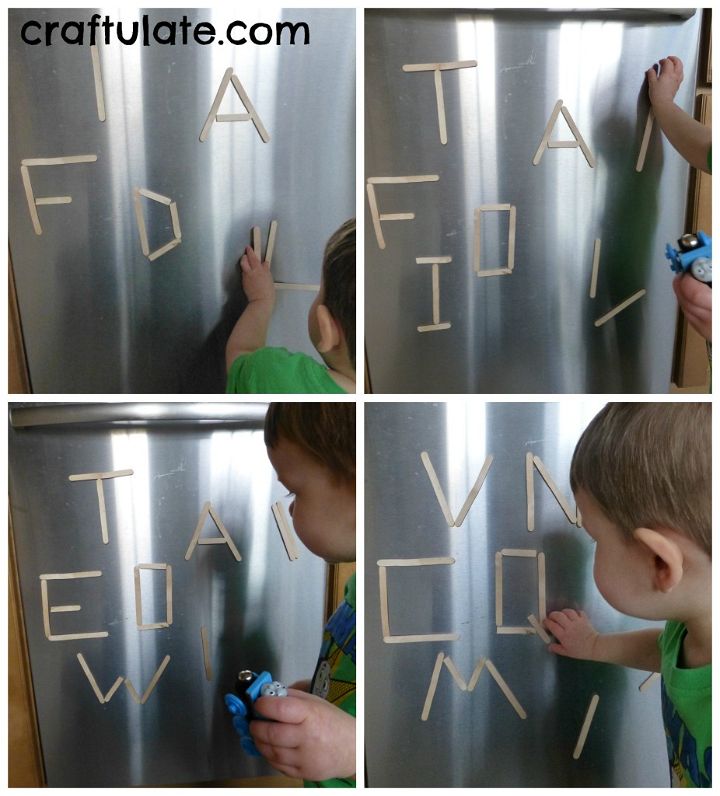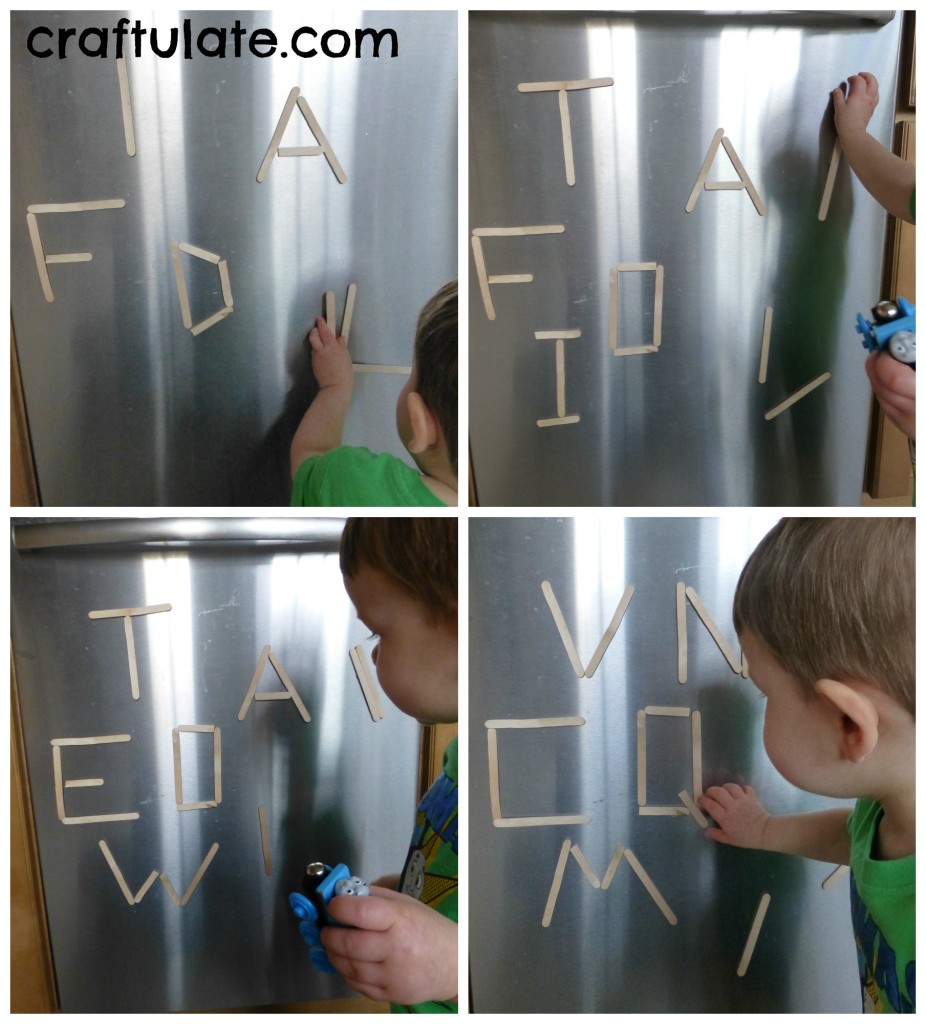 Brown Container of Brown Stuff
I put together a container full of brown items for F, including a wooden spoon, wooden block, train track, chopsticks, craft sticks, a TP tube and more.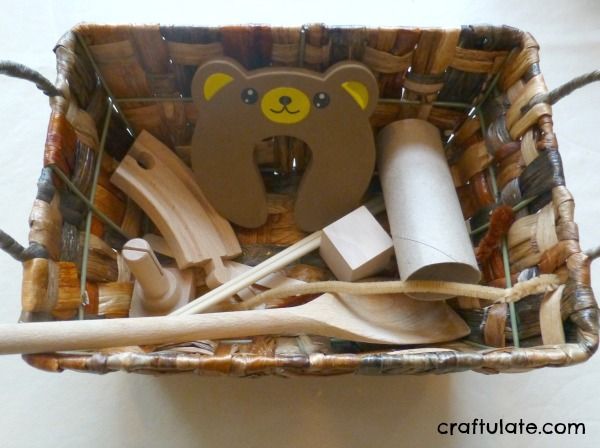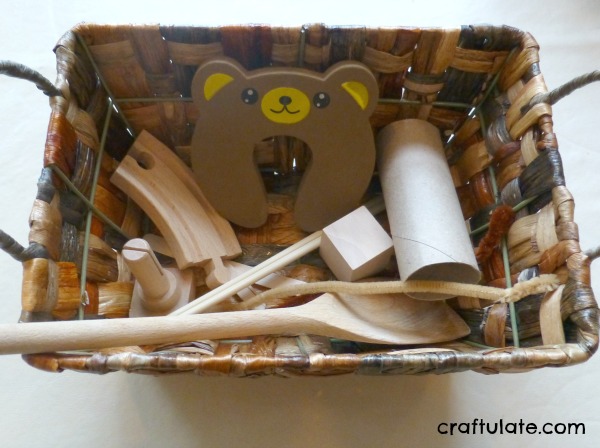 Brown Bear Sponge Prints
Using a bear-shaped sponge, we made prints with brown paint. Some of the prints I made into cards.