These banana popsicles are so easy to make – with an added chocolate chip bonus!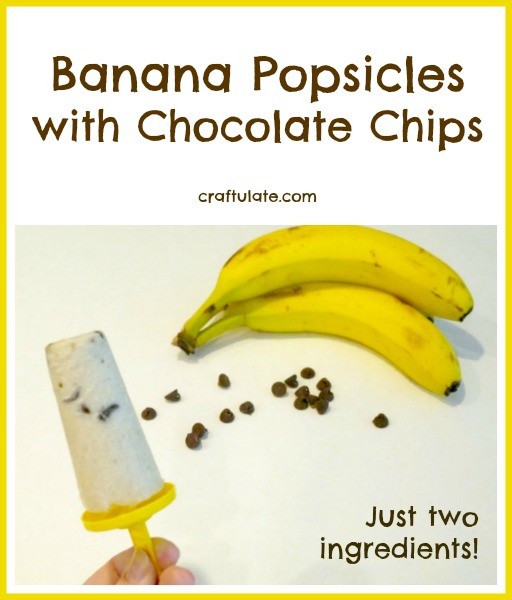 The following post contains affiliate links, which means that at no extra cost to you I can make a tiny bit of money to help support this blog. Thank you!
I first heard about one-ingredient banana popsicles last summer when it was doing the rounds on Pinterest, but I never got around to trying it. Here's the basic idea: freeze ripe bananas, blend them, freeze them. My husband and son both go in fits and starts as to whether they eat bananas, so my fruit bowl often looks like this: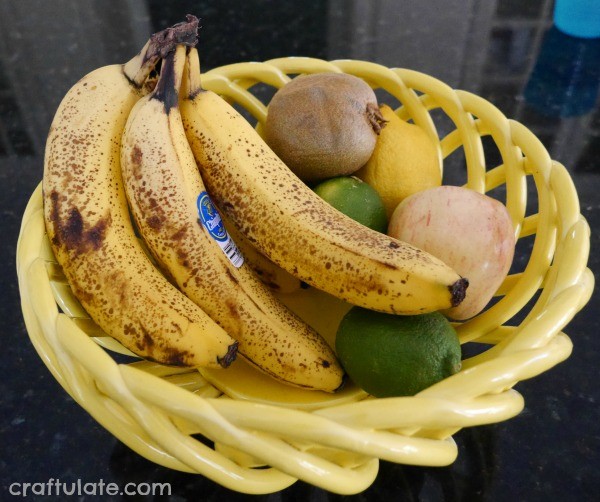 And of course, that amount of black spotting on the bananas means they are deemed inedible! I can't eat them due to my low carb diet, so sometimes I just have to throw them away. But not any more! So I peeled and chopped the "offending" ripe bananas and placed them in resealable bags in the freezer.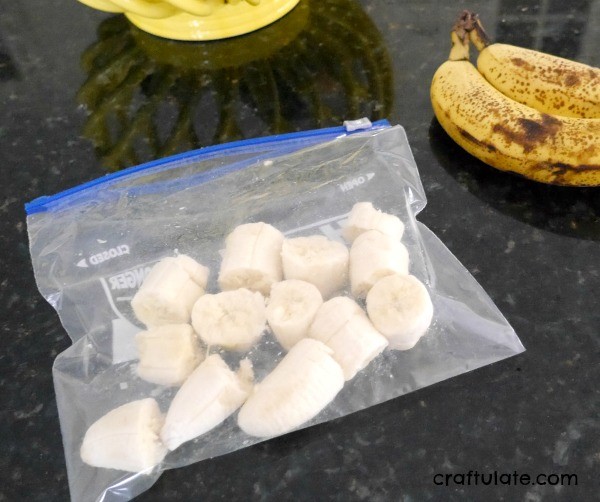 When the slices had frozen, I put them in a food processor and whizzed them.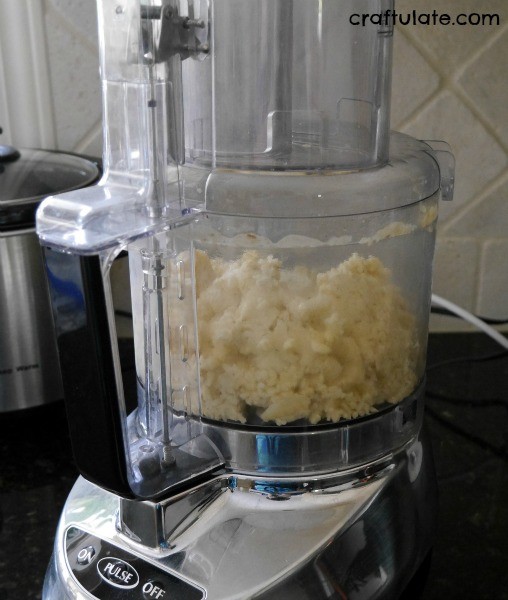 They clumped up for a bit so I add a tablespoon of water which was all they needed to get them blending to a wonderful ice cream consistency. You could of course serve this right now as soft-serve ice cream!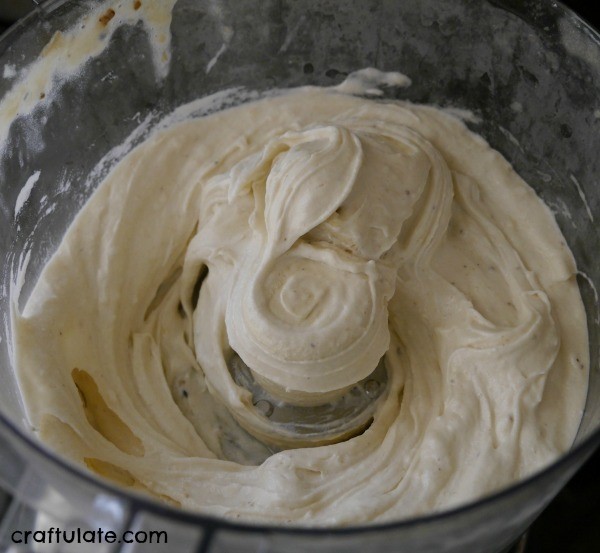 But I wanted to make it extra special by adding some chocolate chips. So I added in a handful of chips, mixed well, and spooned it into ice pop makers. I'm not sure of the precise capacity of these pop molds but three bananas is probably enough. I used four and had some to spare, which I froze in a separate container.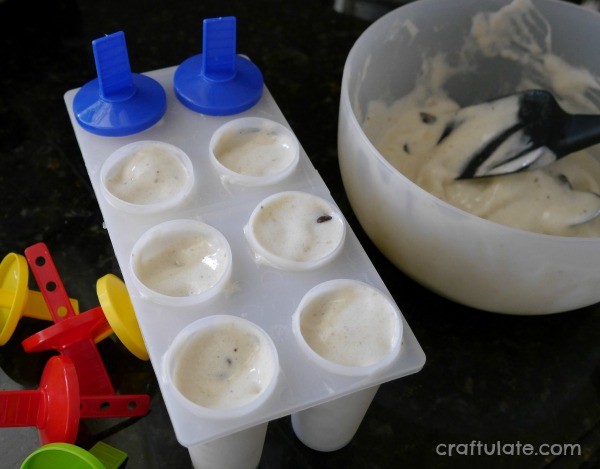 My son spotted them in the freezer and as these are the first homemade popsicles of the year he was VERY excited to see them! As soon as they were frozen we took one outside for him to enjoy.
Banana Popsicles with Chocolate Chips
Click To Tweet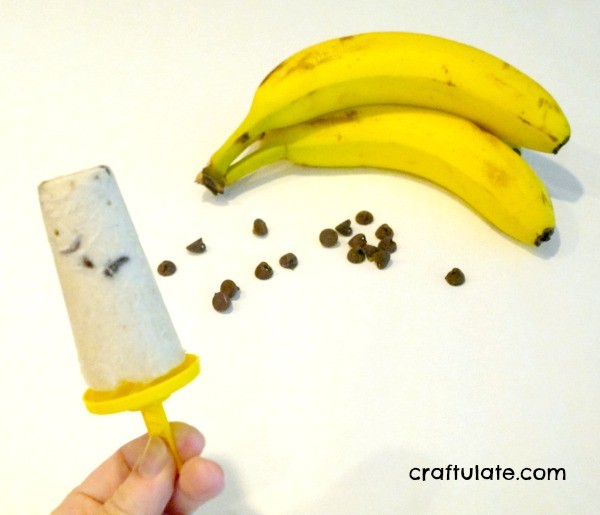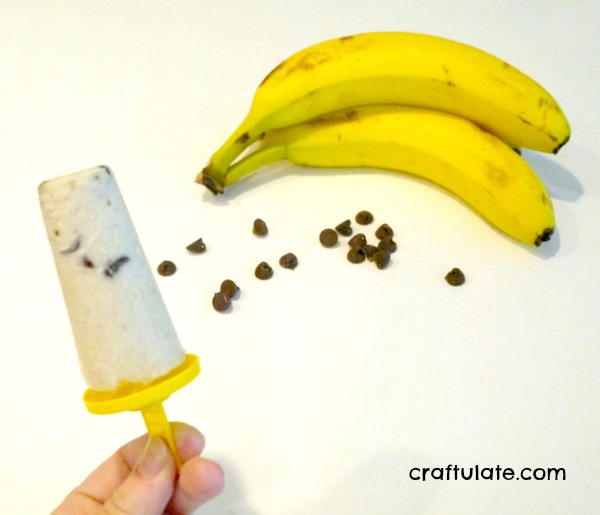 These banana popsicles are so easy to make - with an added chocolate chip bonus!
Ingredients
2 very ripe bananas
1 tablespoon water
1/4 cup chocolate chips
Instructions
Slice the banana and put it in a sealable bag. Place in the freezer until solid.
Place the frozen banana in a blender or food processor with the water. Blend until smooth.
Stir in the chocolate chips.
Spoon into popsicle molds and freeze.
https://craftulate.com/banana-popsicles-with-chocolate-chips/
This recipe is copyright of craftulate.com, do not reprint or republish without permission.