These balloon rockets just take a few minutes to set up but provide hours of fun!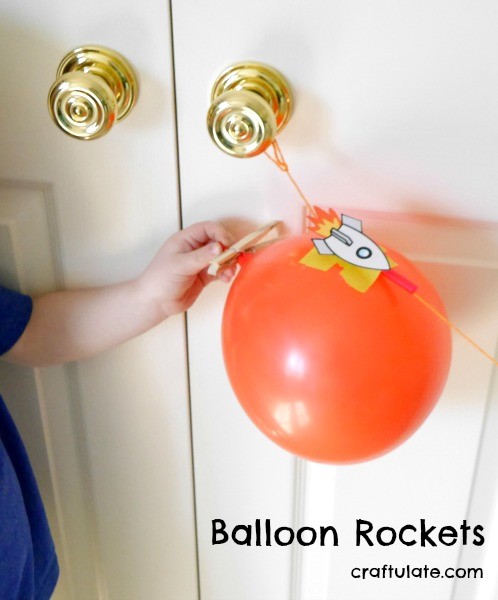 The following post contains affiliate links, which means that at no extra cost to you I can make a tiny bit of money to help support this blog. Thank you!
Balloon rockets are a classic craft-meets-science activity and my son is the PERFECT age to find these noisy missiles hilariously funny!
Straw
String, thread or strong yarn (we used friendship thread from craftprojectideas.com)
Balloon
Tape
Picture of a rocket (optional – we used this one from Clker)
Clothespin or clip (also optional, but useful with little kids)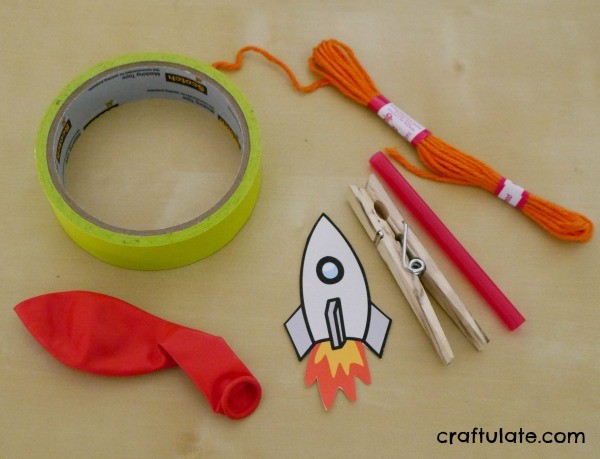 Thread the straw onto the string and tie each end of the string to handles, chair backs or anything sturdy so that it is taut.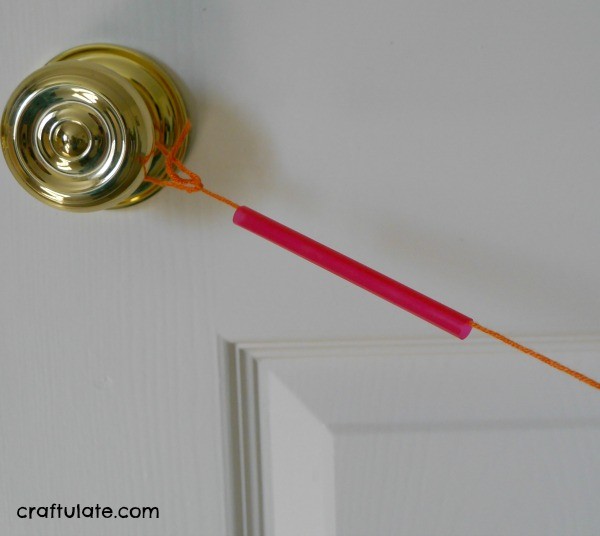 Blow up the balloon and secure the clip at the end so that the air doesn't escape. Tape the balloon to the straw.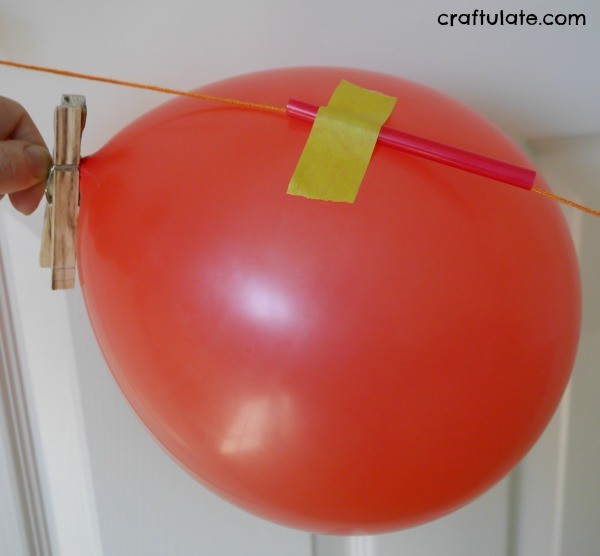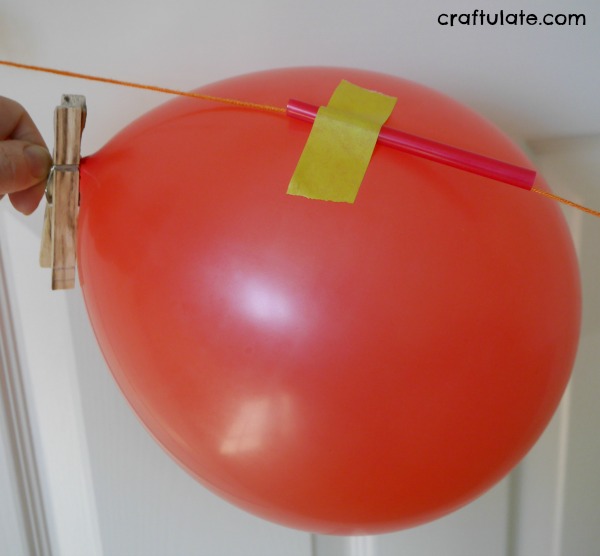 Tape the rocket picture on top, if using.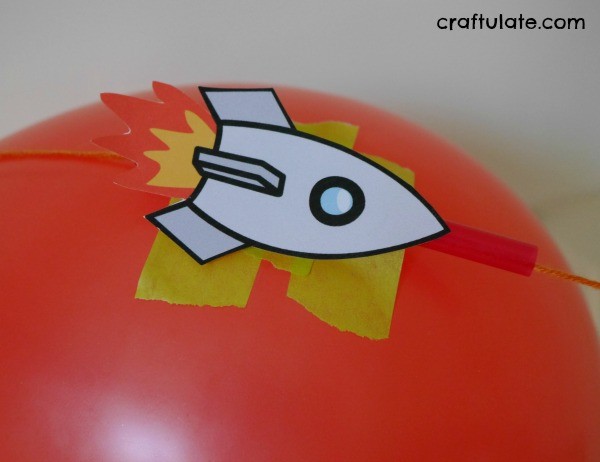 Move the balloon to one end, remove the clip and the rocket will be released! We found that when the balloon shrunk it dropped away from the tape every time – but this made it easier to blow up again, and reattaching it to the straw was very quick.
This activity was such good fun for both of us!
Balloon Rockets - a classic activity that kids will love!
Click To Tweet