Today I am sharing my craft materials storage – with emphasis on all those little items!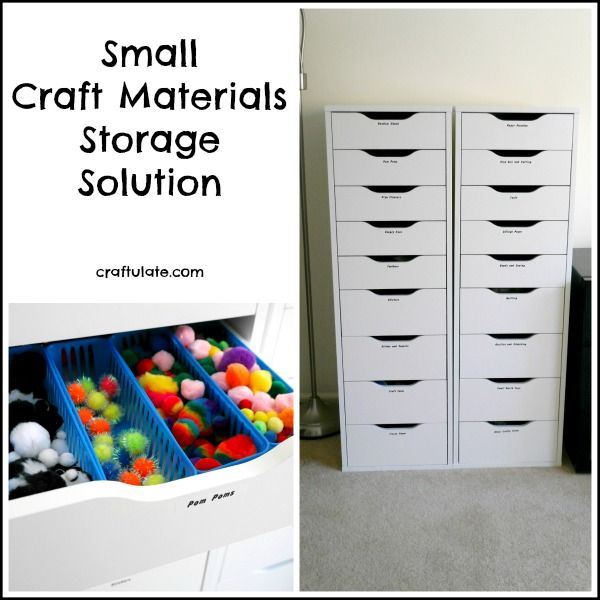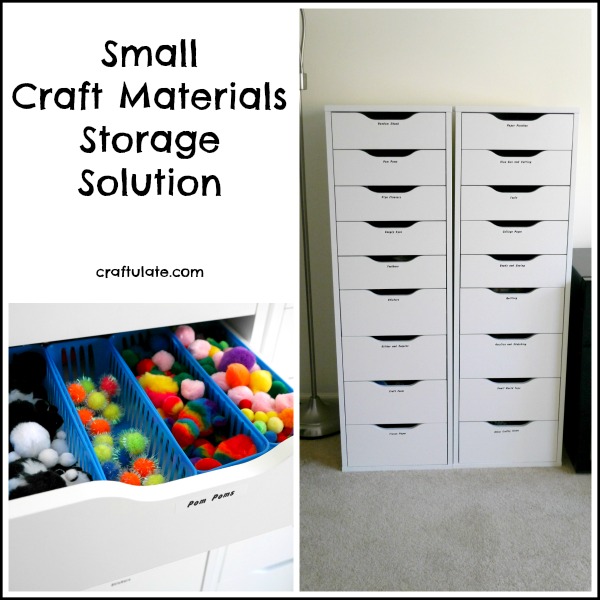 The following post contains affiliate links, which means that at no extra cost to you I can make a tiny bit of money to help support this blog. Thank you!
Today is my 3 year blogiverssary – that is to say – I started this blog three years ago! As you know I mainly concentrate on easy art, crafts and activities that you can do with your little ones, but today I thought I'd share a little of how I organise things behind the scenes.
Firstly I should let you know that since moving house 11 months ago, I have very fortunately had the opportunity to turn one of the spare bedrooms into my craft room / office. So in this room are all the things for my own personal crafts, or things that I want to restrict usage. Like glitter! Downstairs in the kitchen are the "every day" child-safe craft materials like paper, crayons, pencils etc. I love the idea that my son can help himself to some basic supplies whenever he is in the mood. And these days he creates projects for me almost as often as I create them for him! I'll share more information on that set-up at a later date.
So over the last five years or so my craft supplies have turned into quite a mountain. I'm a naturally organised person and I hated shoving them all into a cupboard. Individual boxes and containers are definitely a viable solution, but it didn't start clicking into place until we found these 9-drawer units from IKEA (the link is for reference – go to a store direct for a better price).


About two months later, I convinced my husband that one was not enough, so then I had a pair. 18 drawers JUST for my craft materials! Although it wouldn't hold everything, it definitely took care of all those pom poms, pipe cleaners, beads, tissue paper and more.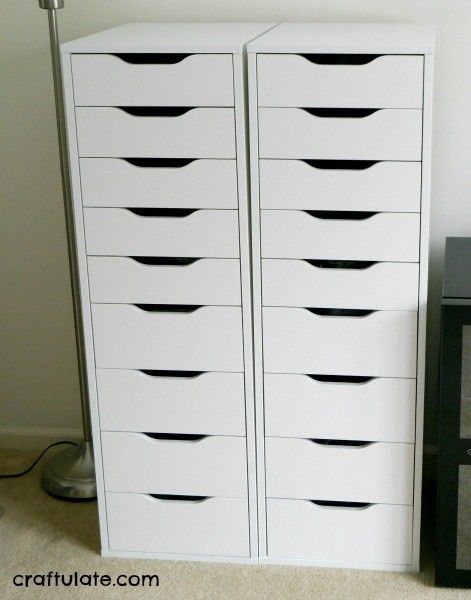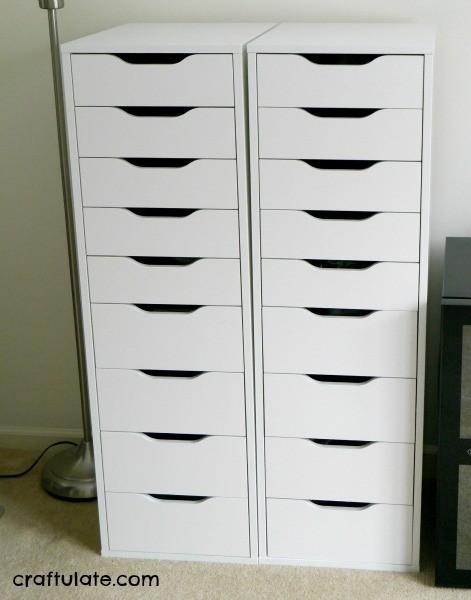 I actually thought I was quite happy with this arrangement until my husband bought me a label maker for Christmas. For about three seconds my opinion was that I didn't need it – then realised that actually I did. Sometimes I couldn't remember which drawer *precisely* held the quilling materials, for example. Enter… the Epson LabelWorks!


Super quick, and very easy to use. OK, so it took me a minute or two to be able to change the font – but the instructions were easy to follow. I was quickly categorizing and labelling each drawer and it felt SO GOOD.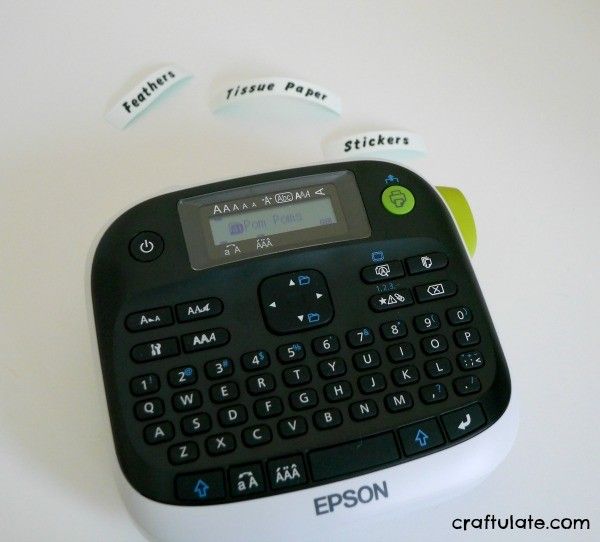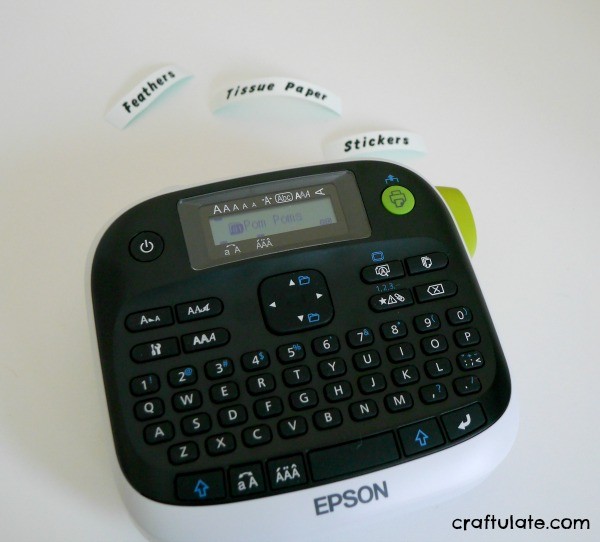 The finished result made me VERY happy!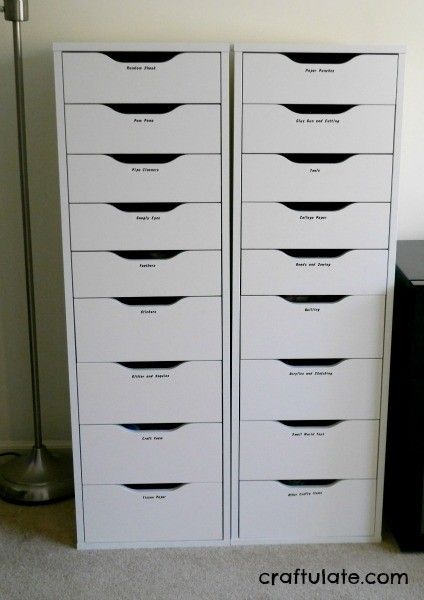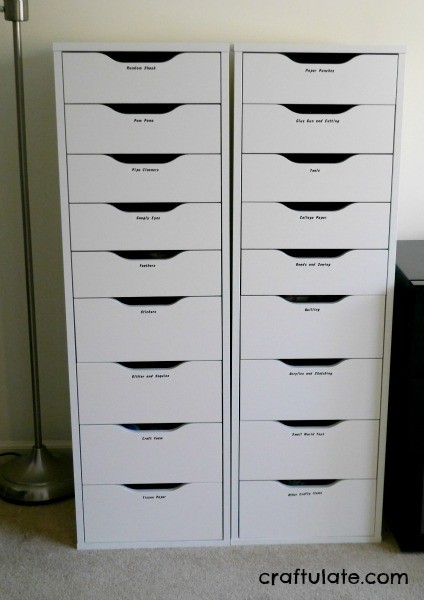 As for the individual drawers, some don't need any dividers or further organisation. Others need small trays (dollar store ones are all you need) or for tiny items I use stacking containers or old baby-food containers! And yes, I do have a drawer just for googly eyes!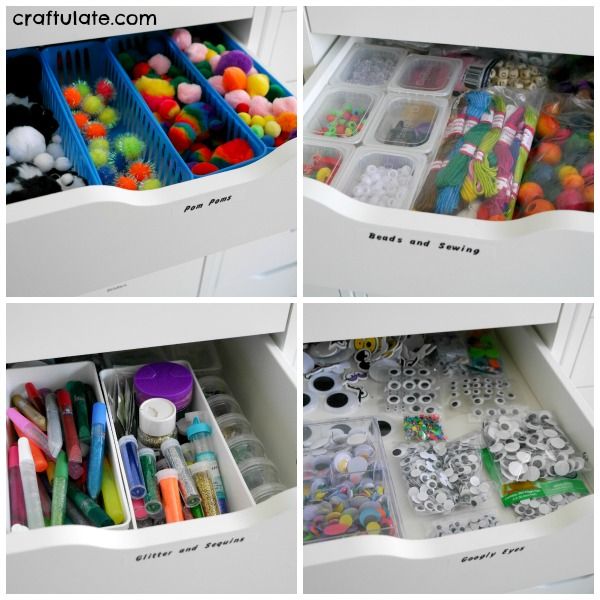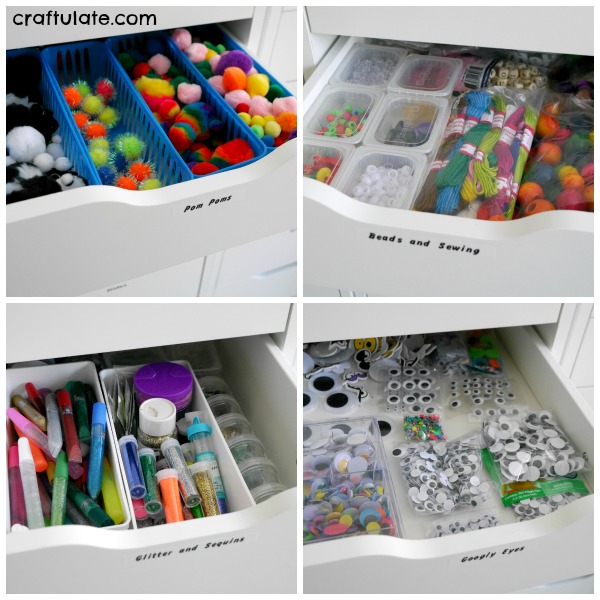 This doesn't take care of every craft material that I own – but I hope this little insight was interesting! I've also shared how I store our kids' craft materials in the kitchen!
[bctt tweet="Fantastic storage solution idea for small craft materials!"]