Woohoo and wa-hey! I have a new book publishing today! It's called 50 Animal Crafts for Little Kids, and I'd love to tell you more!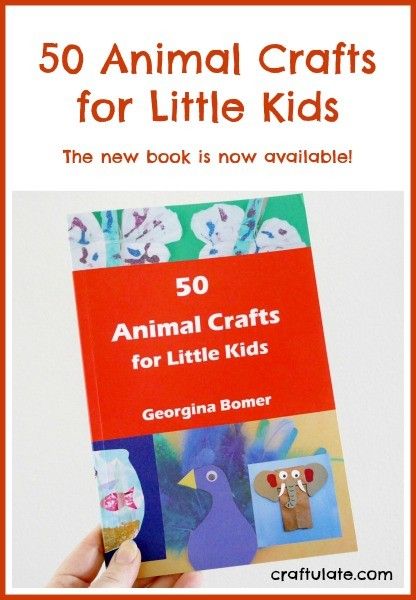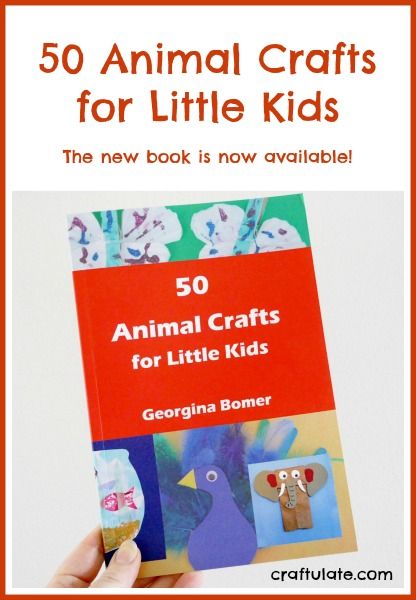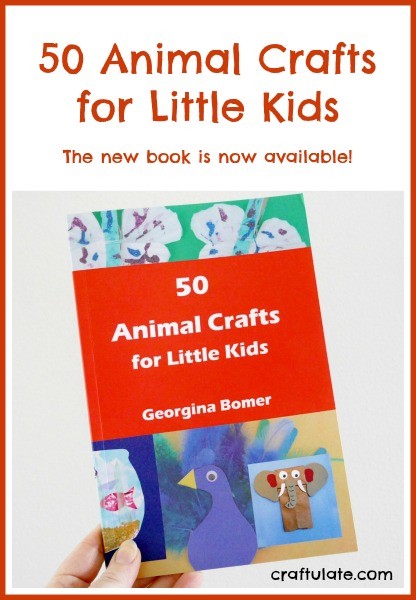 I have been working super hard to bring you this fun book and I just know you're going to love it! The 50 crafts include zoo animals, pets, ocean animals, birds, garden animals, farm animals, fish, bugs and insects! It features step-by-step instructions for each craft, colour photos and uses only standard craft materials. In fact, many crafts use common household items like cardboard tubes and paper plates. Oh, and there are a LOT of googly eyes.
Not only have I collected a seriously cute range of crafts for you to try out with the kids, I've also tried to make the book available to you in as many formats as possible:
Download here:
50 Nature Crafts for Little Kids is a fun book that is packed full of nature-themed crafts for your kids to enjoy throughout the year. It includes crafts that feature natural items and also crafts inspired by the natural world. Activities are listed by season, give clear step-by-step instructions and use everyday craft materials. 50 Nature Crafts Ebook Free
50 Animal Crafts for Little Kids will inspire you and your children to make a wide range of animal crafts using common materials. They will love the paper plate pig, the clothespin butterflies and the paper bag elephant puppet! Easy step-by-step instructions are provided for each simple craft with helpful color photographs to guide you through the project. So grab those cardboard tubes, paper plates, pom poms and paint, and get crafting with your child today! The animal crafts include zoo animals, farm animals, ocean animals, fish, pets, garden animals, birds, bugs and insects. 50 Animal Crafts Ebook Free
Green, Crafty & Creative Ebook
Green, Crafty & Creative is a collection of activities that are suitable for kids and families.
There are creative crafts for kids that feature recycled materials like egg cartons and cardboard tubes. There are wonderful green crafts that use natural materials found right outside your door such as leaves, pine cones and shells.
The book also includes many innovative ideas on how to make your home more eco-friendly: from brilliant DIY cleaners to easy gardening and composting instructions. You and your family will love getting Green, Crafty & Creative! Download Here Green, Crafty & Creative Ebook