We are taking part in the Everyday Fine Motor Materials from A to Z series, and I have chosen the letter T – for Tongs! This animal habitat sort really made my son think about each animal.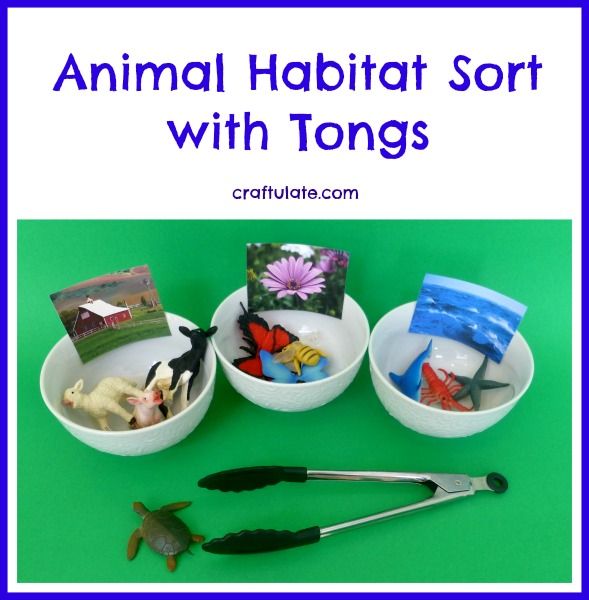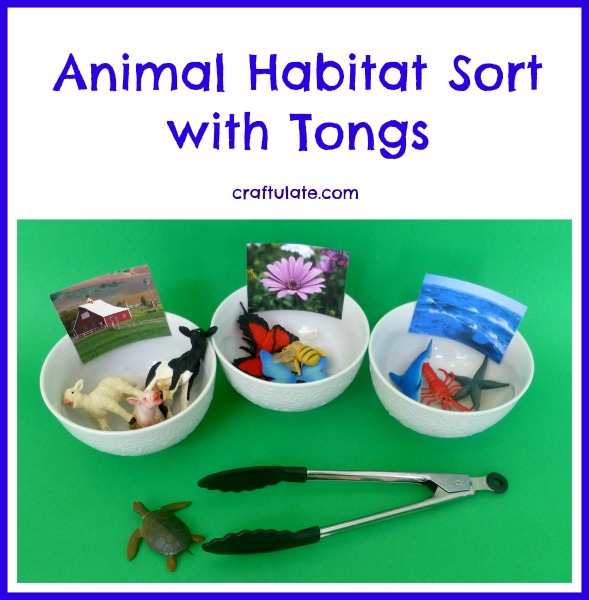 The following post contains affiliate links, which means that at no extra cost to you I can make a tiny bit of money to help support this blog. Thank you!
I collected all the little toy animals I could find and separated them out into habitats. The five main habitats were farm, ocean, trees (for birds), soil and flowers. Then I printed out a photo for each of the habitats, and taped it to a bowl. I put all the toys into a large bowl, and provided tongs.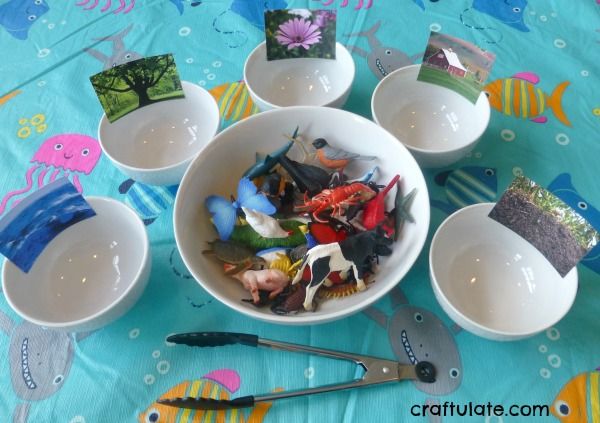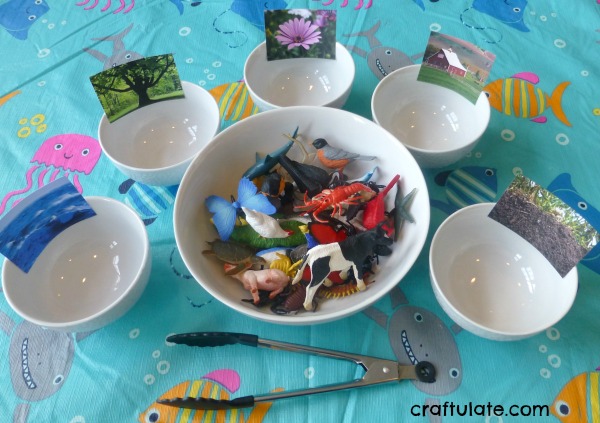 I talked through how to sort the animals with F, showing him that he had to choose the correct habitat for each animal. He did pretty well but got stuck with the birds as he probably thinks they live in the sky or on the ground, which is usually where he sees them. So I reminded him how birds build nests in trees and usually sleep in trees at night too.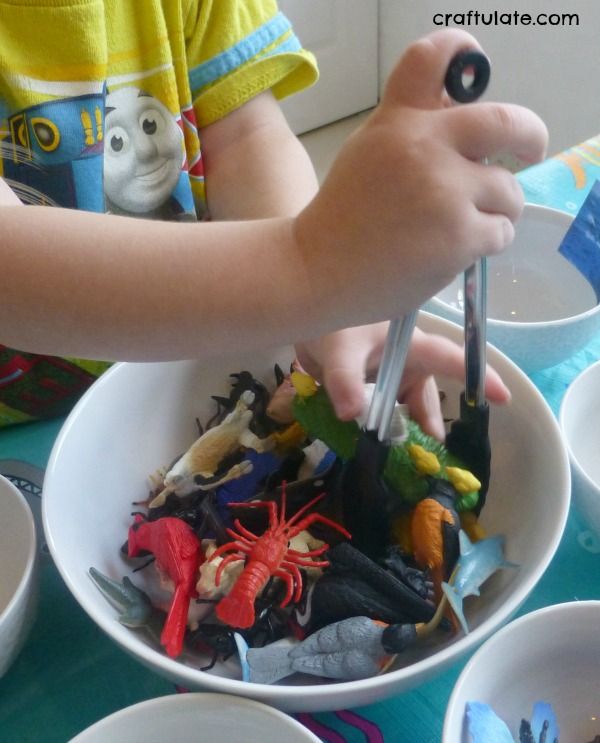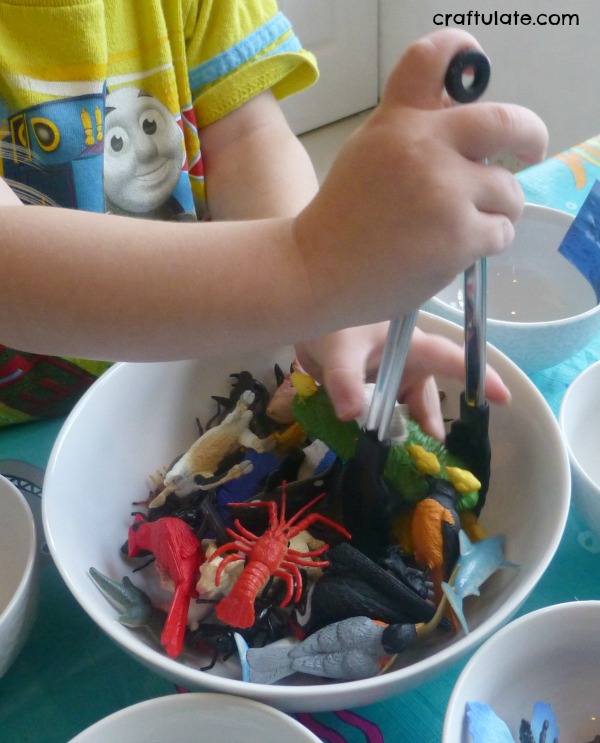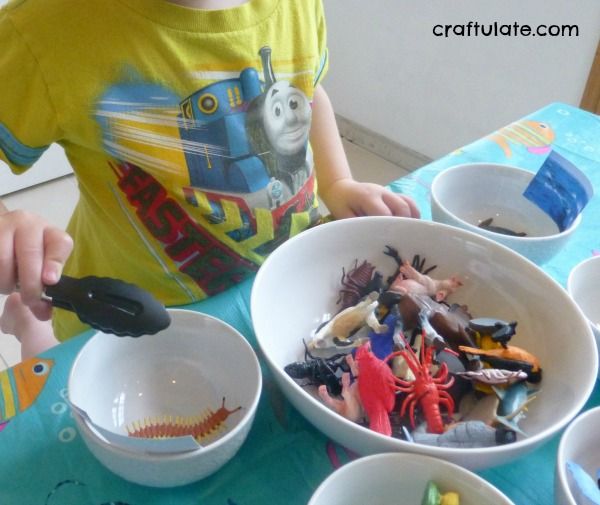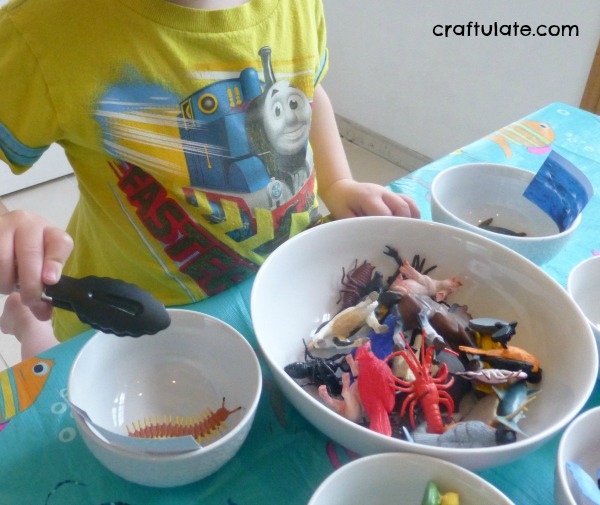 The sorting went really well!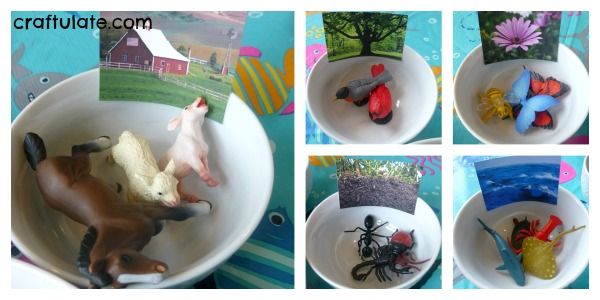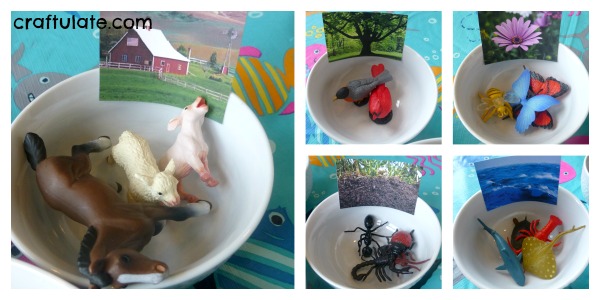 Tongs (and tweezers!) are great for working on fine motor skills – it builds up hand strength and prepares children for learning to use scissors.
Here are some other fine motor activities using tongs: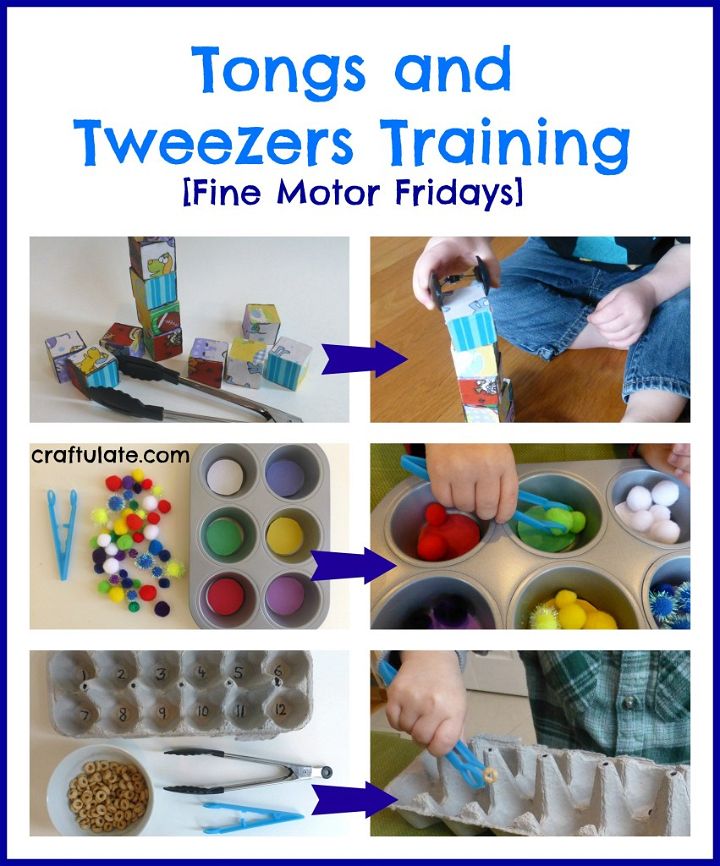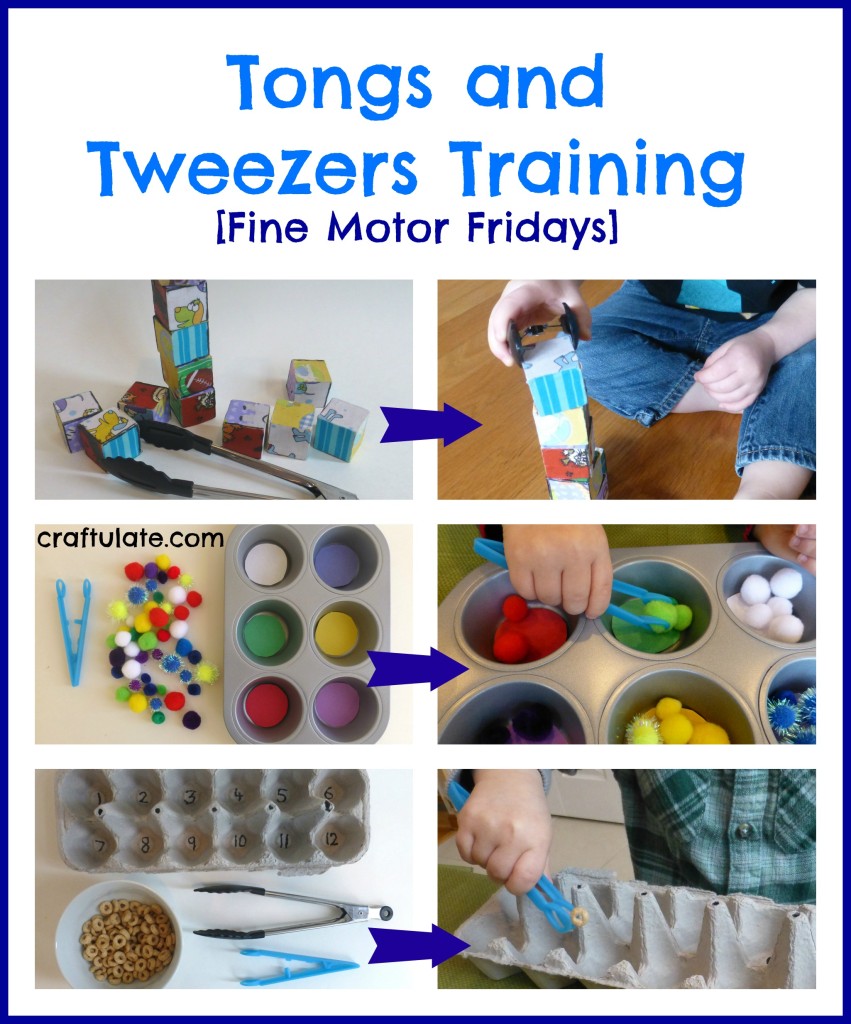 Easter Fine Motor Activity with Tongs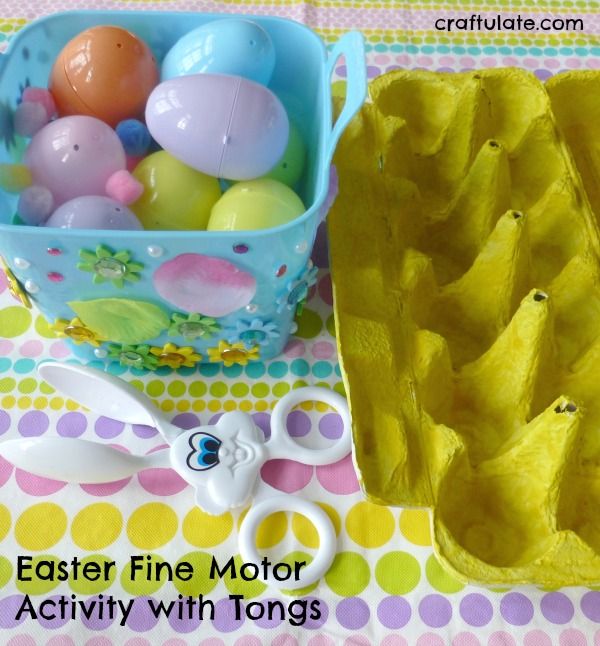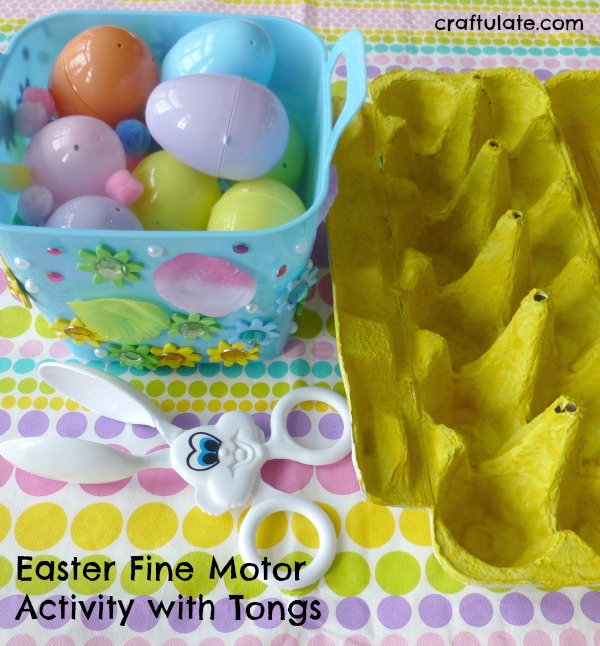 Check out all the other letters in the series!