These Angry Birds paper plates are such a fun craft for kids to make!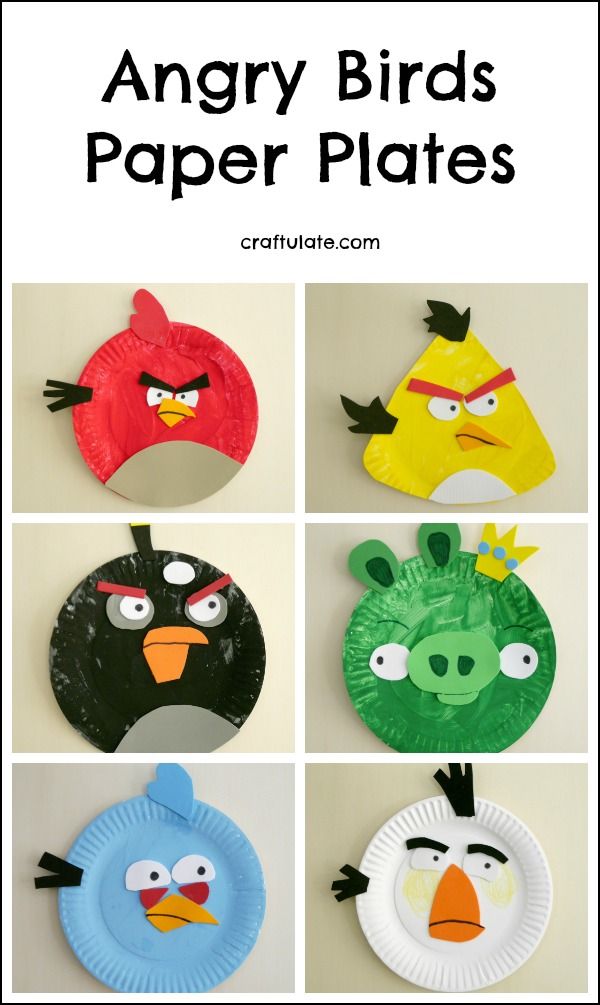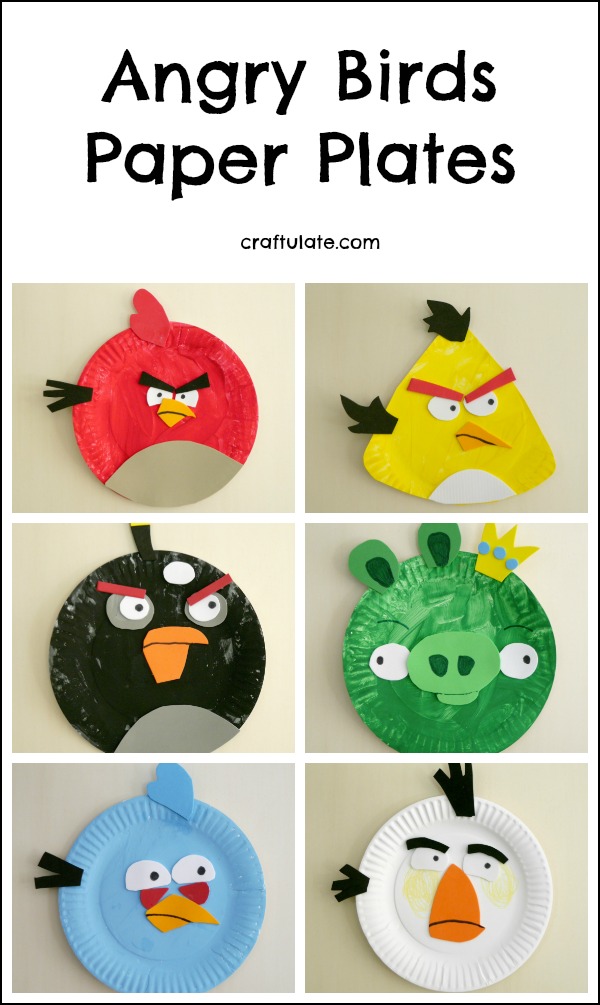 The following post contains affiliate links, which means that at no extra cost to you I can make a tiny bit of money to help support this blog. Thank you!
Do your kids like Angry Birds? If so they'll love this fun craft – using just paper plates, paint and craft foam they can recreate those famous birds and their wonderful expressions!
I showed this picture to my son to see which birds he wanted to make.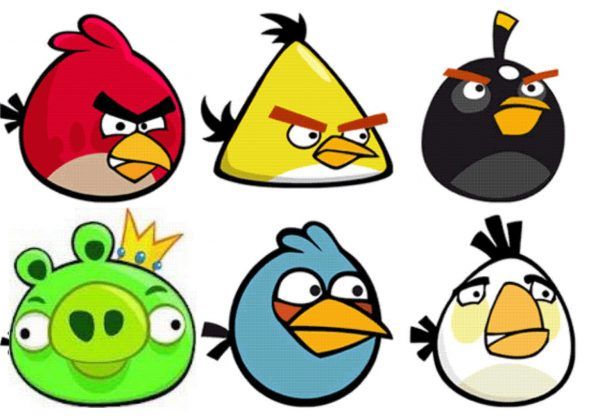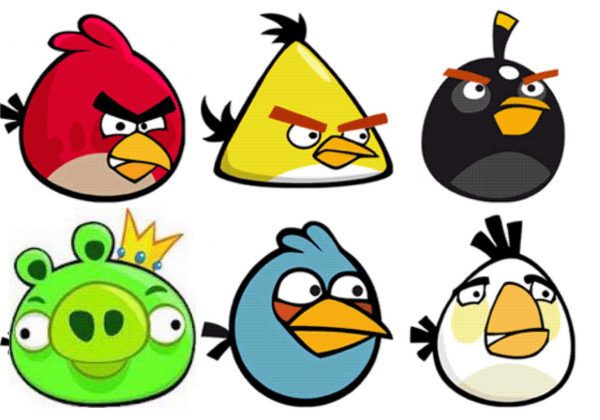 He said all of them. Who am I to argue? 🙂 Our first task was to paint some white paper plates. We used washable paints as this got pretty messy!
We let the paint dry overnight, and after F had gone to bed, I cut out all the necessary features from craft foam sheets. I won't lie: this took quite a bit of time to get everything just right – but then we didn't really have to make all six birds!
The next morning it was time to get gluing!
RED
Red craft foam feathers for the top
White craft foam eyes
Light brown craft foam belly
Light orange beak
Black craft foam eyebrows and tail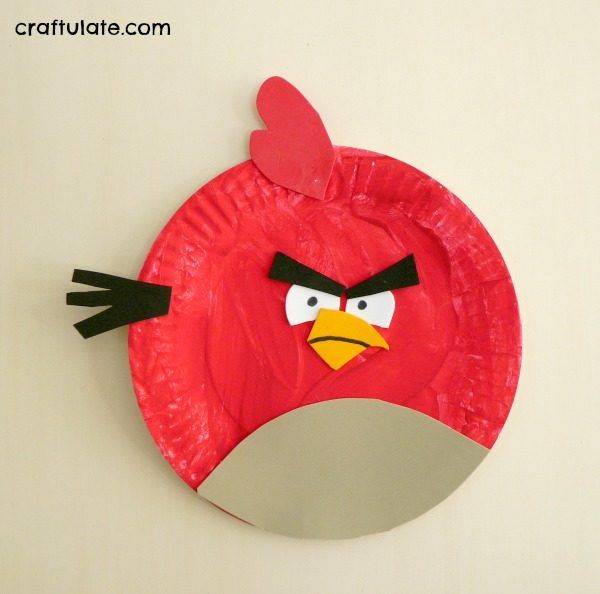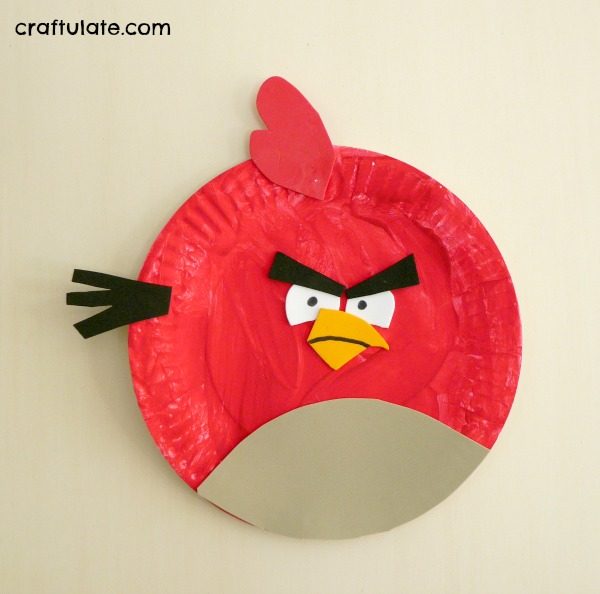 CHUCK
(Chuck is the only plate that needed to be cut before gluing)
White craft foam belly and eyes
Light orange craft foam beak
Black craft foam tail and feathers for the top
Red craft foam eyebrows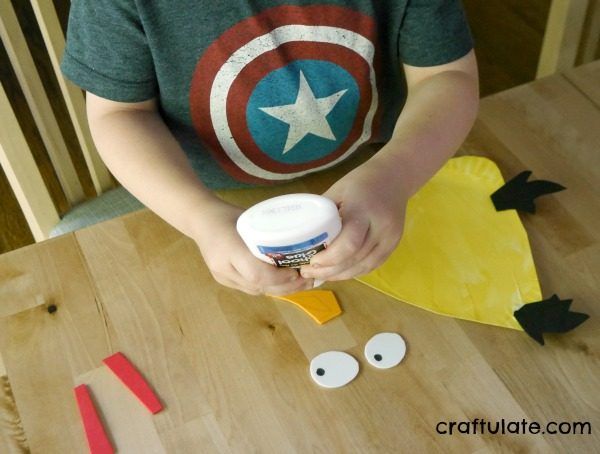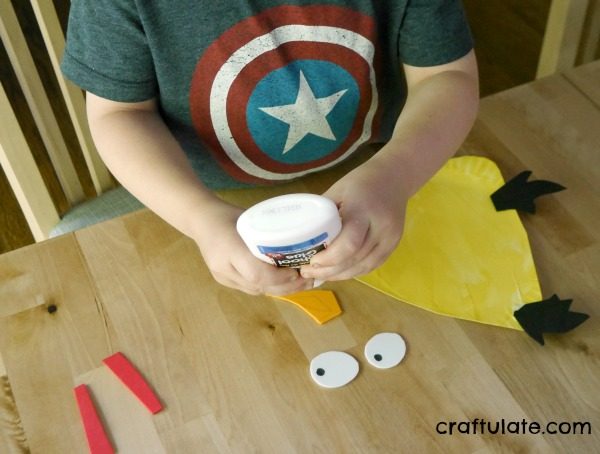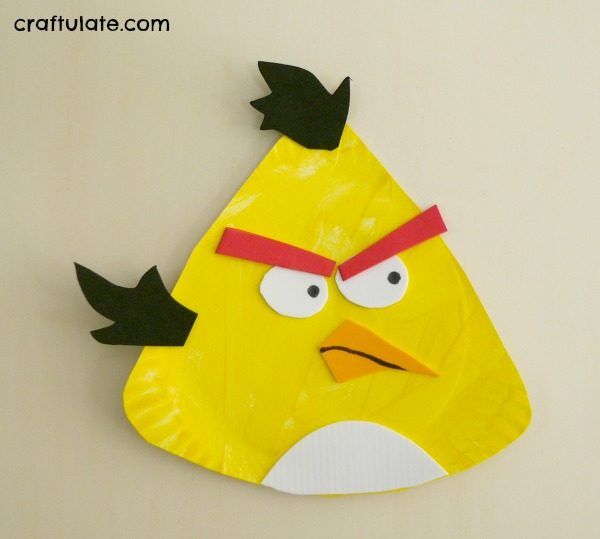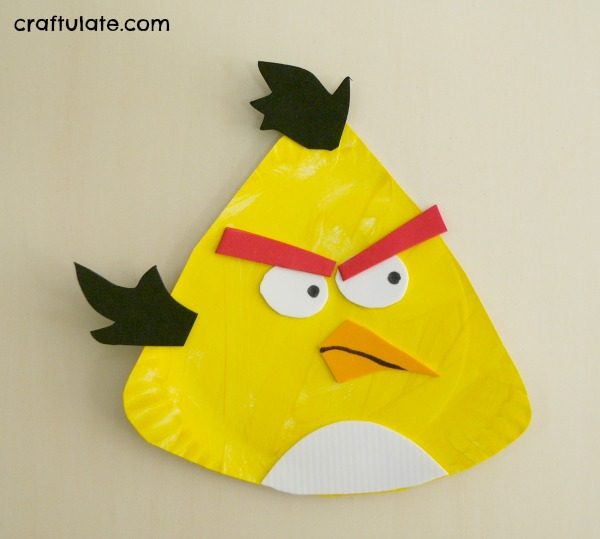 BOMB
Grey craft foam belly and eye sockets
Black and orange craft foam feather for the top
Orange craft foam beak
White craft foam eyes and spot
Red craft foam eyebrows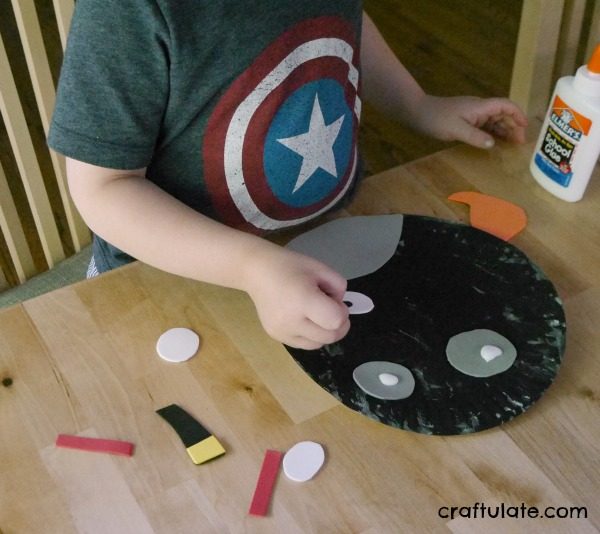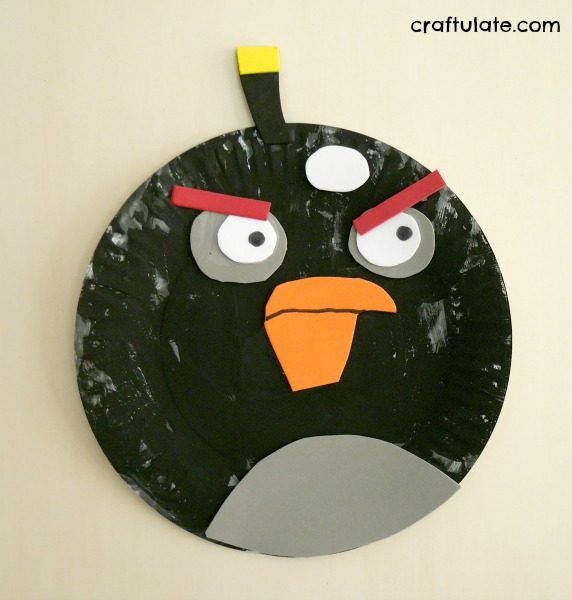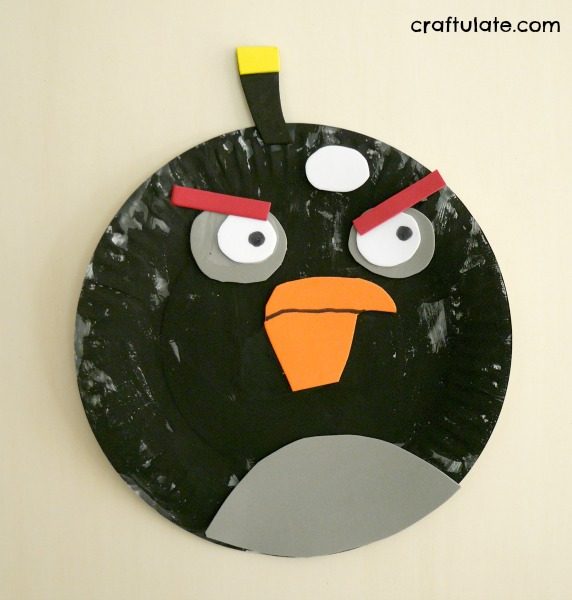 KING PIG
Green craft foam ears
Light green craft foam snout
Yellow and blue craft foam crown
White craft foam eyes
Inner ear, eyebrows and snout detail were drawn on with green permanent marker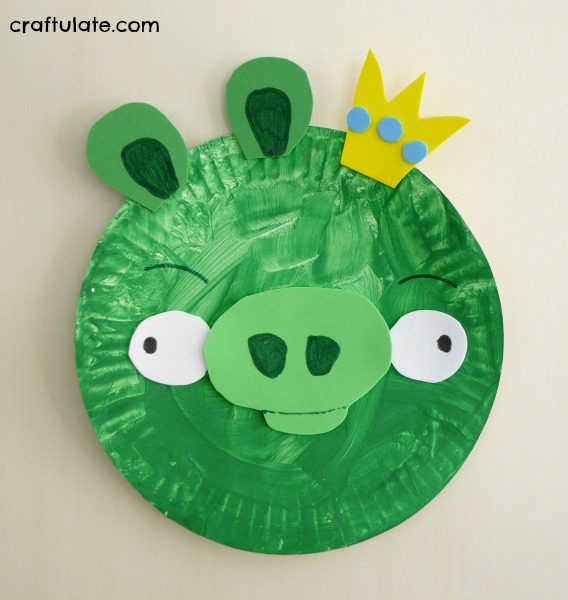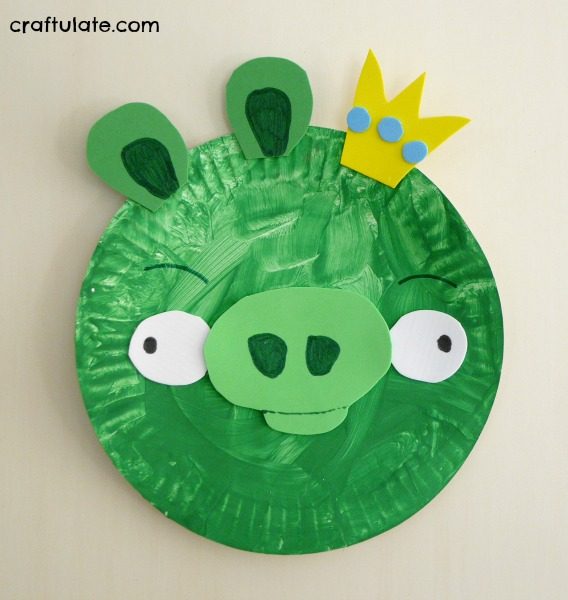 THE BLUES
Blue craft foam feather
Black craft foam tail
White craft foam eyes
Red craft foam eye sockets
Orange craft foam beak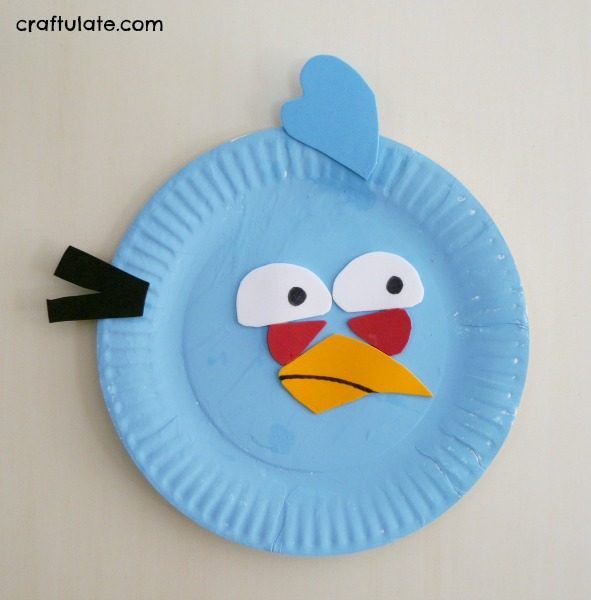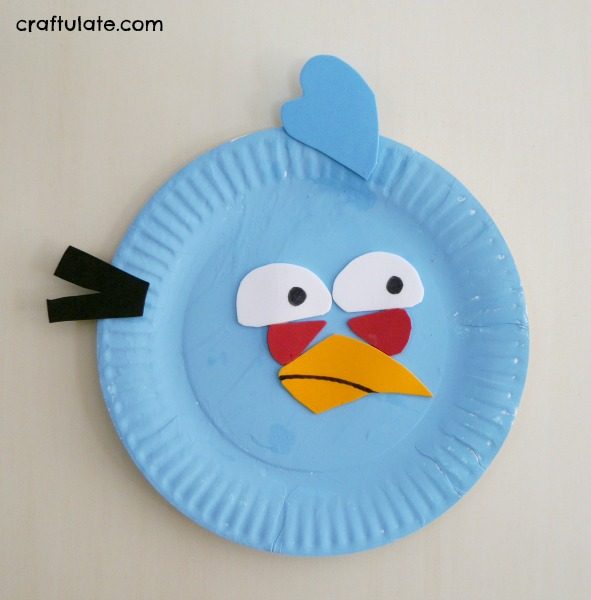 MATILDA
Yellow pencil shaded cheeks
Black craft foam tail, feather and eyebrows
White craft foam eyes
Orange craft foam beak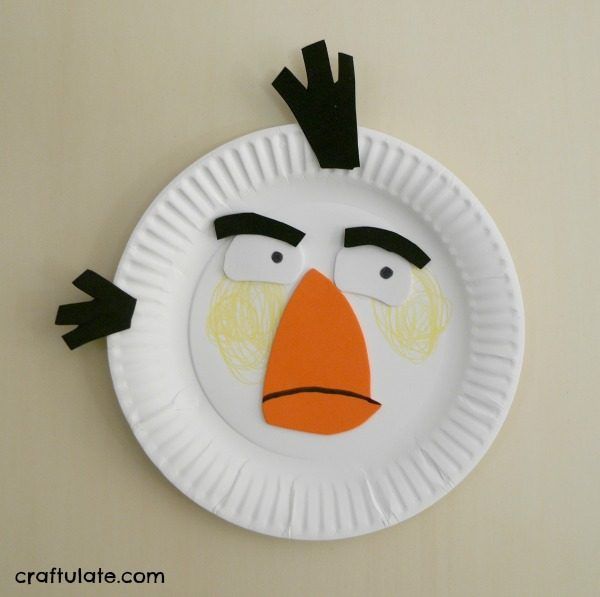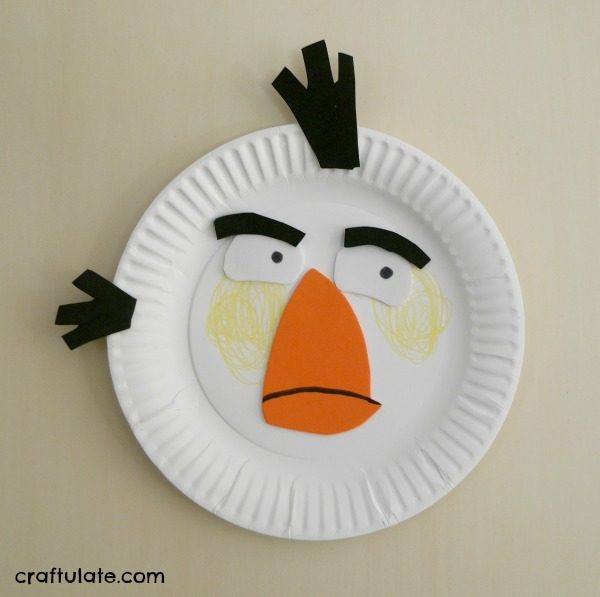 Beak and eye details were drawn on with a black permanent marker.
[bctt tweet="Angry Birds Paper Plates – a fun craft for kids to make! #kidscrafts" username="craftulate"]