These acorn squash flowers are such a fun way of making art!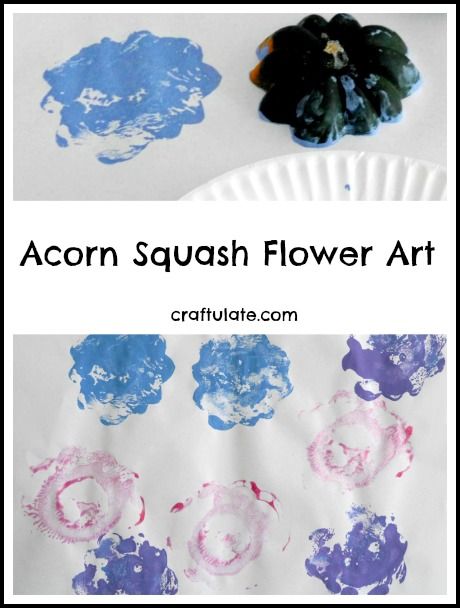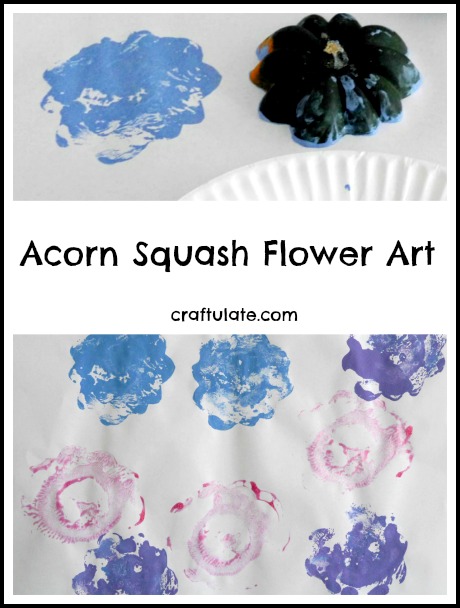 The following post contains affiliate links, which means that at no extra cost to you I can make a tiny bit of money to help support this blog. Thank you!
The season for finding acorn squash in the markets and stores is early fall through to the winter. I recently tried roasting some for the first time and although I enjoyed this new (to me) vegetable – my main reaction to it was that cross-sections of the squash looked just like flowers! So although this time of year isn't the usual season for flower crafts – I just couldn't resist!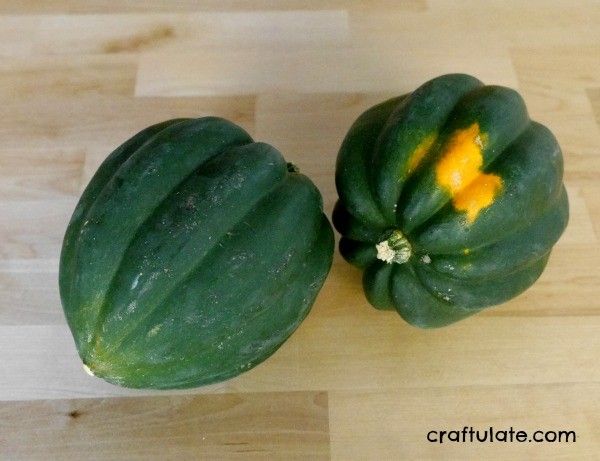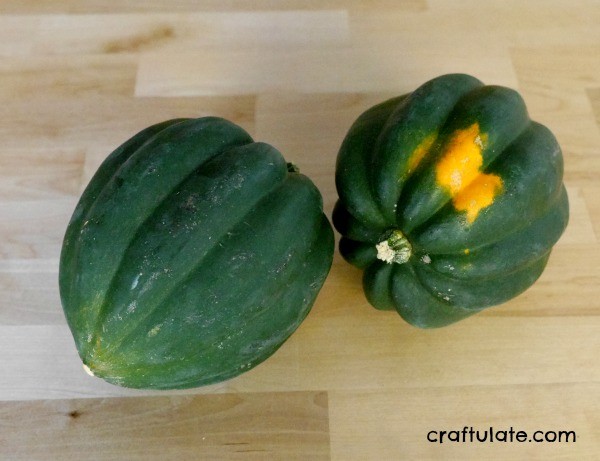 For this art we used:
The top section of an acorn squash, stalk attached
Large paper
Paint
Paper plate or other palette
Now one of the tricks to this (I discovered) is slicing off the top as evenly as possibly, because this will help make even prints. Oh and the longer the stalk the better handle it makes!
Pour some paint onto the paper plate, then dip the acorn squash into the paint, trying to get complete coverage. Then press it onto the paper.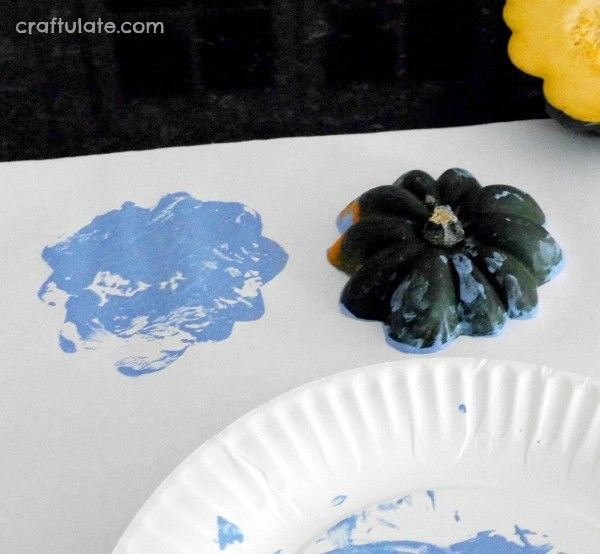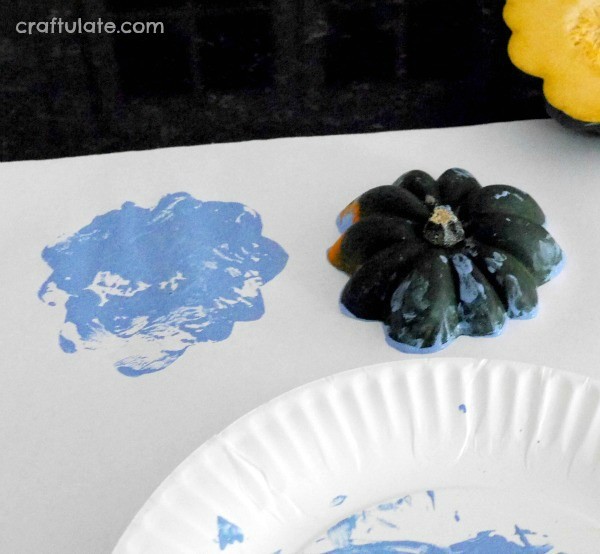 My son and I both tried this art technique with a few different paint colours. It was fun to see the flower image emerge on the paper after lifting off the acorn squash!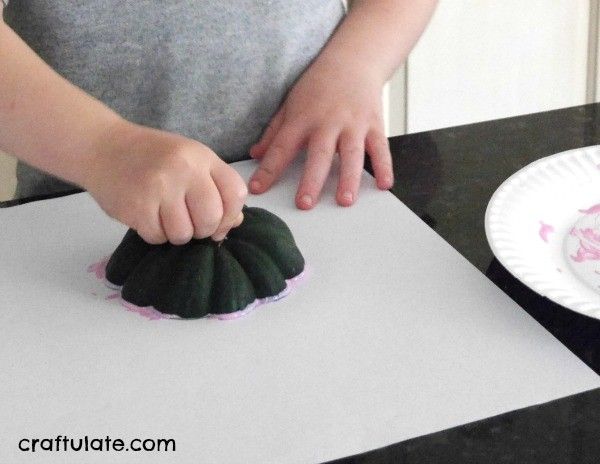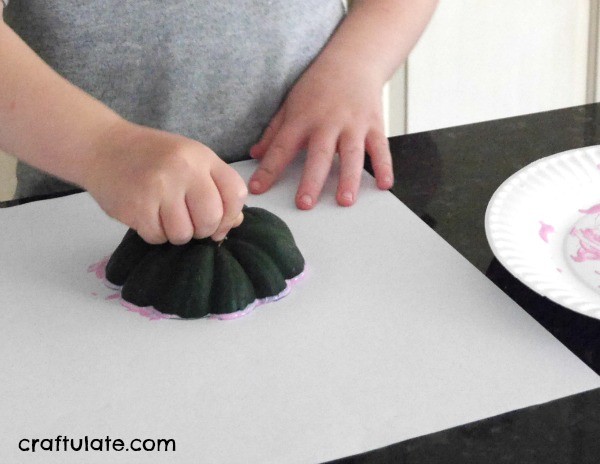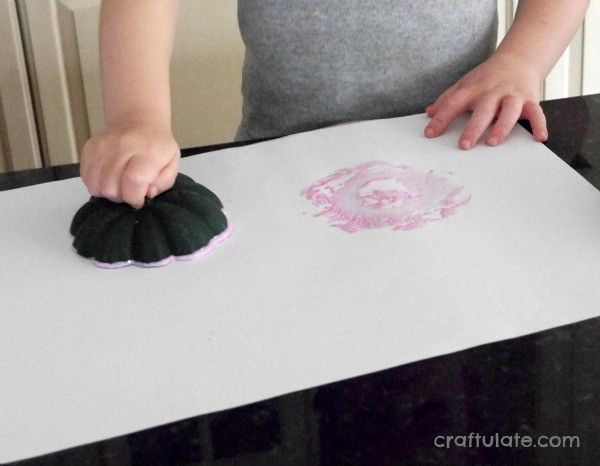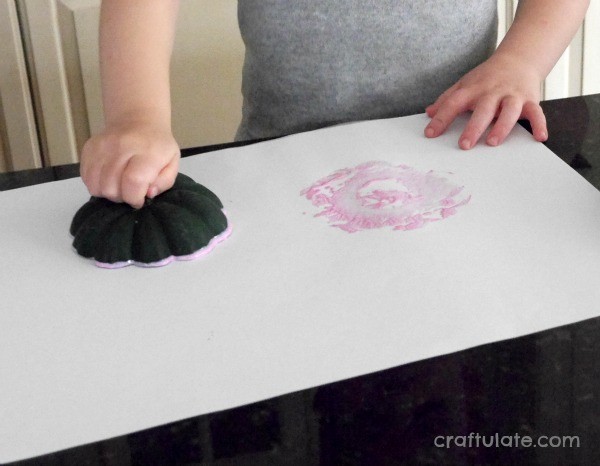 Note: If you have an acorn squash with a small stalk – stick a fork in it instead!
Not every print was a perfect flower but it was a fun idea to make prints with something I would have otherwise thrown away!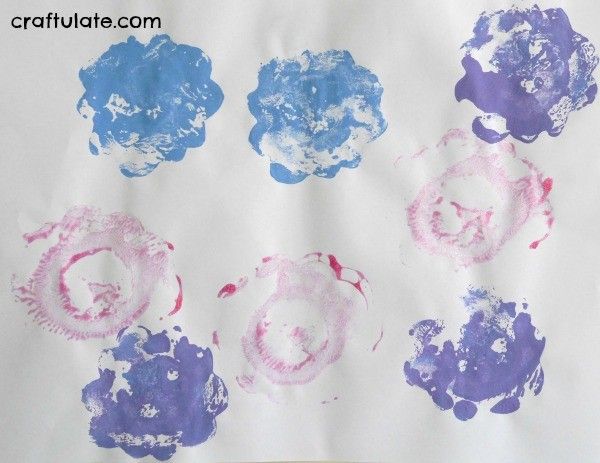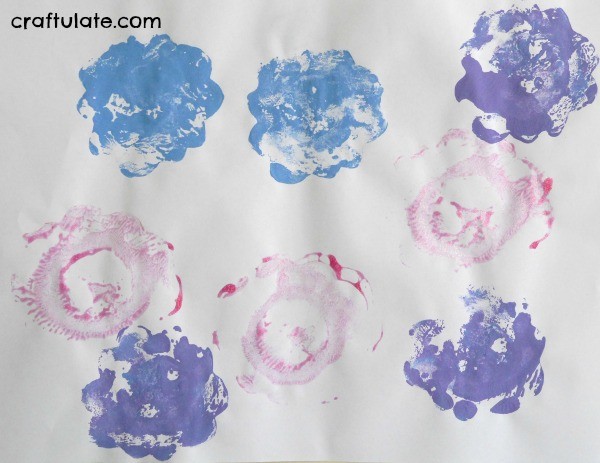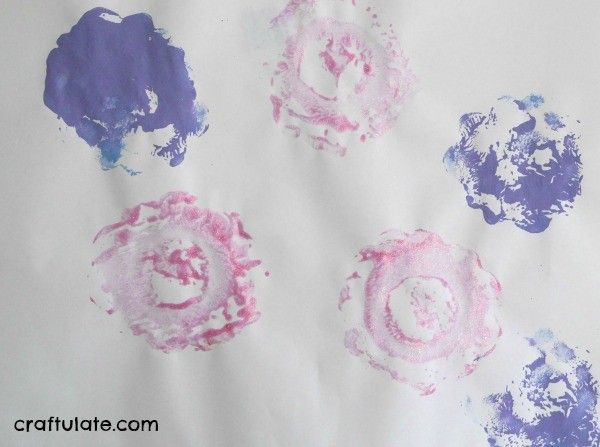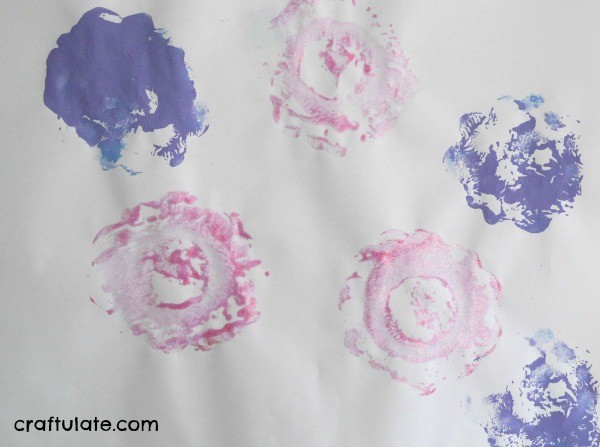 [bctt tweet="#AcornSquash Flower Art – a fun printing activity for kids!"]