These paper animals are such a cute craft project for kids to make!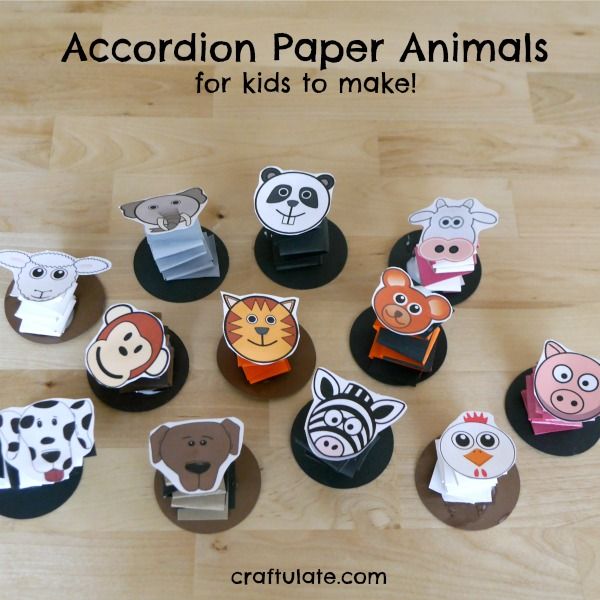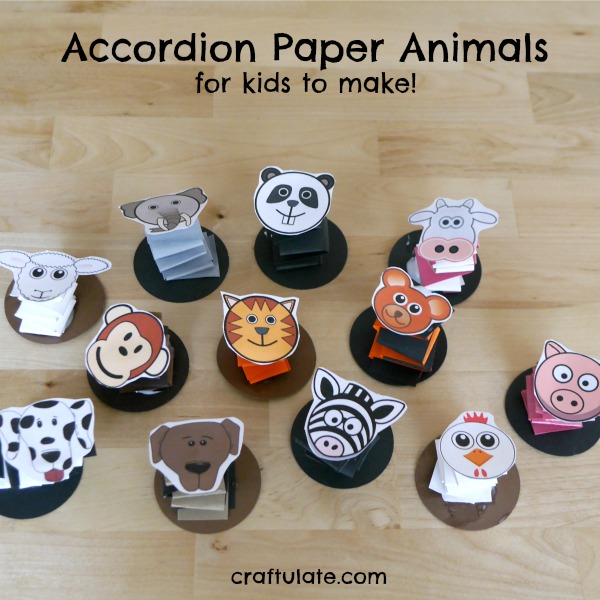 The following post contains affiliate links, which means that at no extra cost to you I can make a tiny bit of money to help support this blog. Thank you!
Paper folding accordion-style is a super easy way to make a fun and springy animal craft! It's also a wonderful introduction to origami! You could either choose to make specific animals (one at a time, or perhaps farm animals), or just do a random selection like I did – and let the kids choose!
You'll need:
Strips of thin card, approx 7-8″ long is good. A paper guillotine is REALLY handy for this task! I used brown, black, white, orange and pink paper. 
Glue
Animal heads – you can draw your own on card, or check out Clker.com and print out your own! Find the free printable in my Craftulate!
Animal base – I cut out a load of circles from brown and black card using a 2″ paper punch
To make the animal, glue two strips of card together at the end, but so each strip faces in a different direction. Depending on the animal, the kids can choose whichever colour combination of card they like.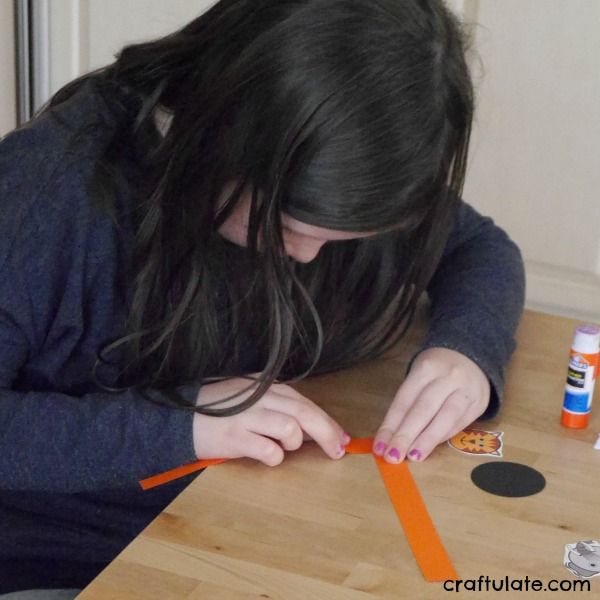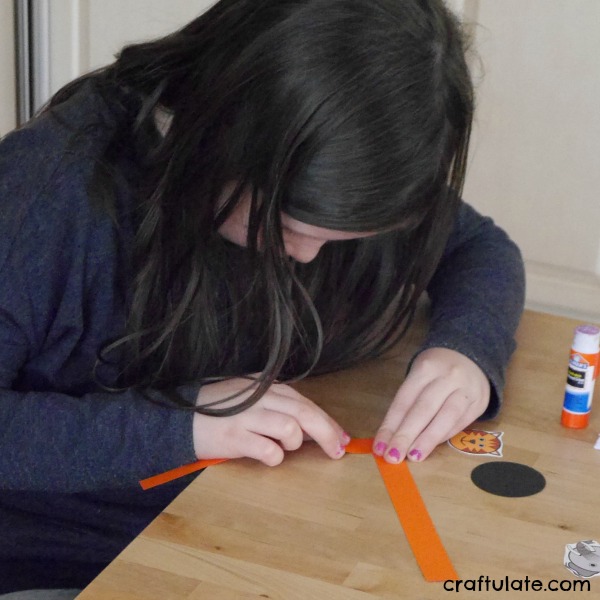 Fold the lower card over the top card, and repeat to form a concertina shape.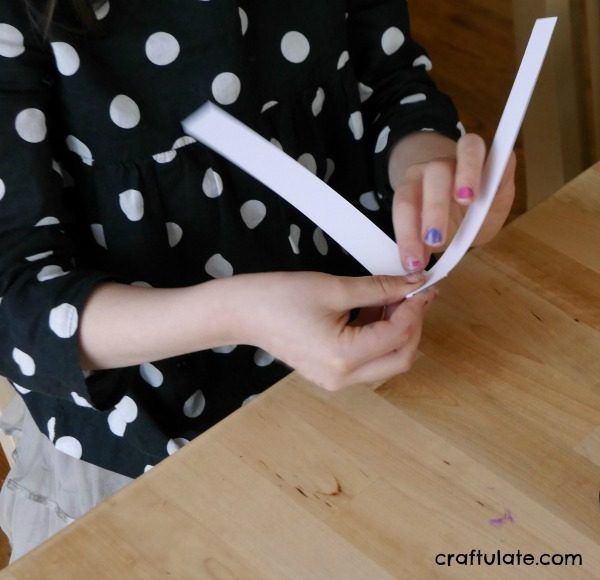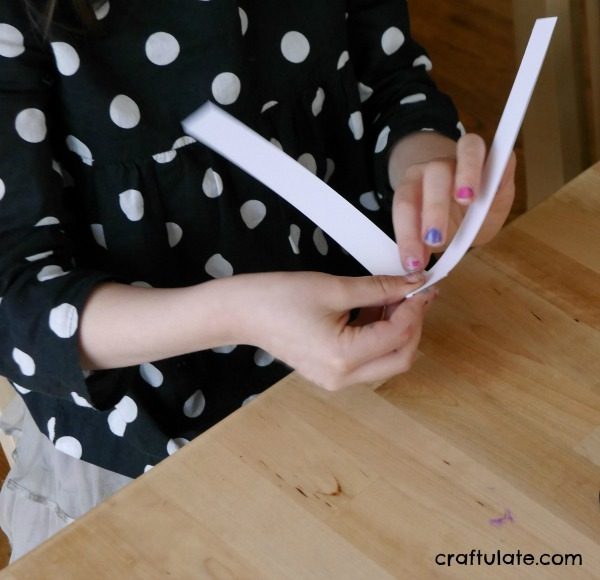 Glue the accordion to a base, and then glue on an animal head!
The girls had so much fun making these – that they each made a complete set of 12 animals!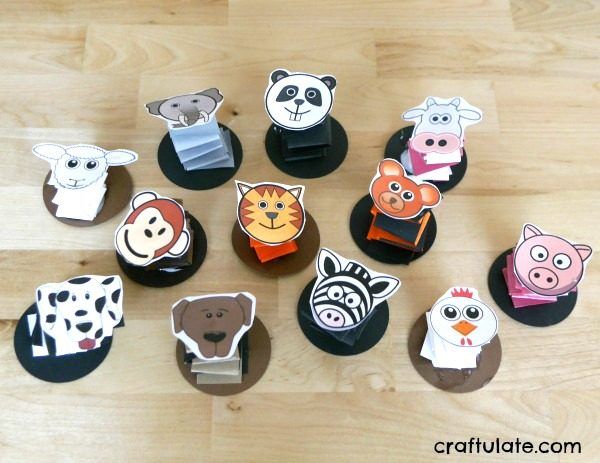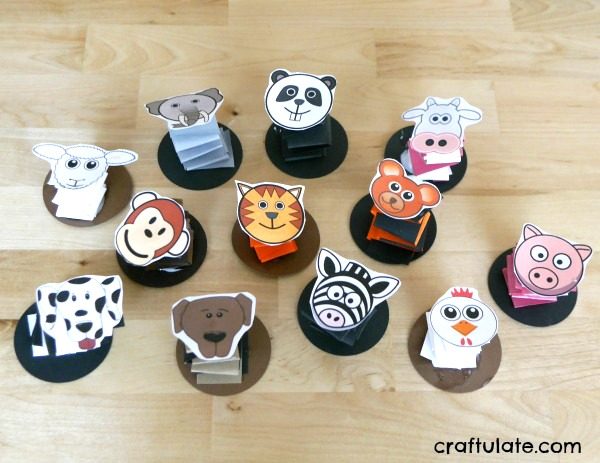 Check out the video tutorial that I made for this craft! Download Here Free Template