Happy New Year from Fine Motor Fridays! My son loves his alphabet and I'd love to see him start forming letters by himself. We tried some pre-writing practice recently by tracing over lines.
The following post contains affiliate links, which means that at no extra cost to you I can make a tiny bit of money to help support this blog. Thank you!
We recently tried out Traceables, where F used handy templates to learn to draw shapes. Using a pen to draw anything other than scribbles can be a hard fine motor skill to manage, but I wanted to see how he would do just copying lines.
I made a practice sheet with five different dotted lines, printed it onto white cardstock then used my new laminator to cover it and make it wipe-clean. This way, I just need a baby wipe or damp cloth to remove the lines and he can keep practising!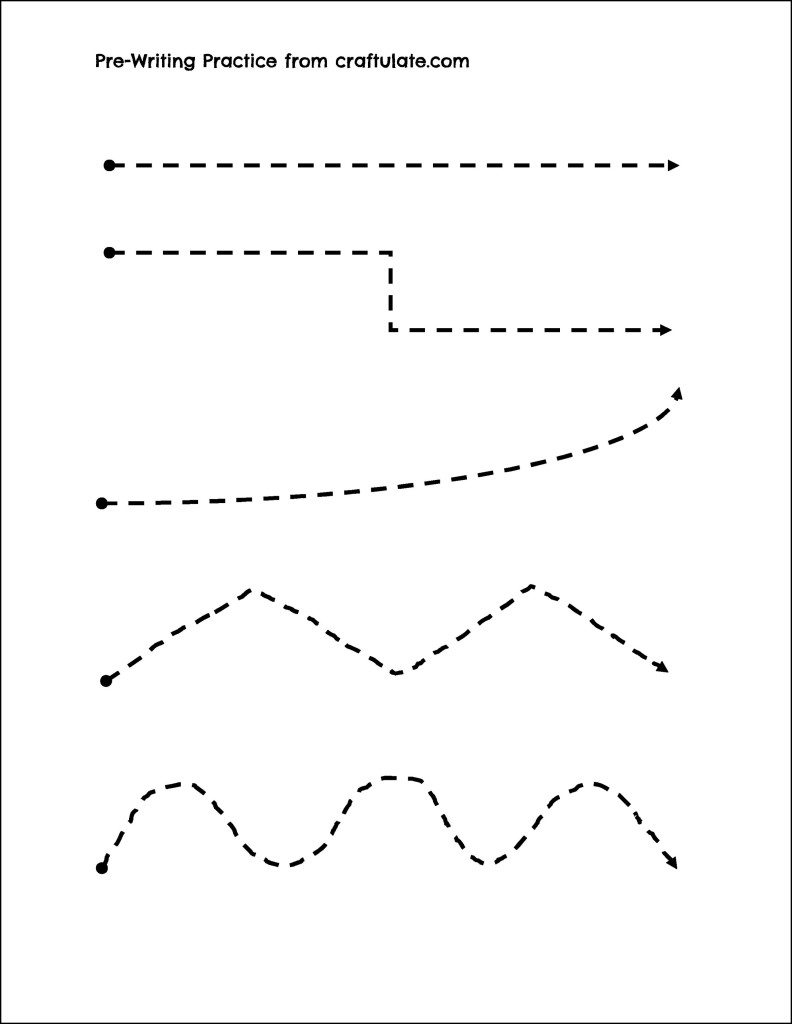 This was F's first attempt. I did the top straight line to demonstrate and he did the others. I think he lost concentration at the end!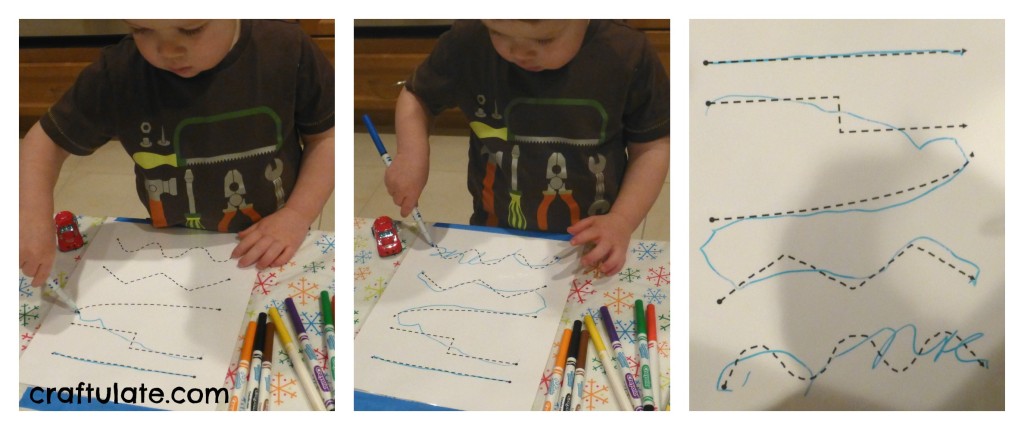 This was attempt number two – he started from the bottom and worked up. I didn't get a "final" photo as he grabbed a baby wipe as soon as he'd finished!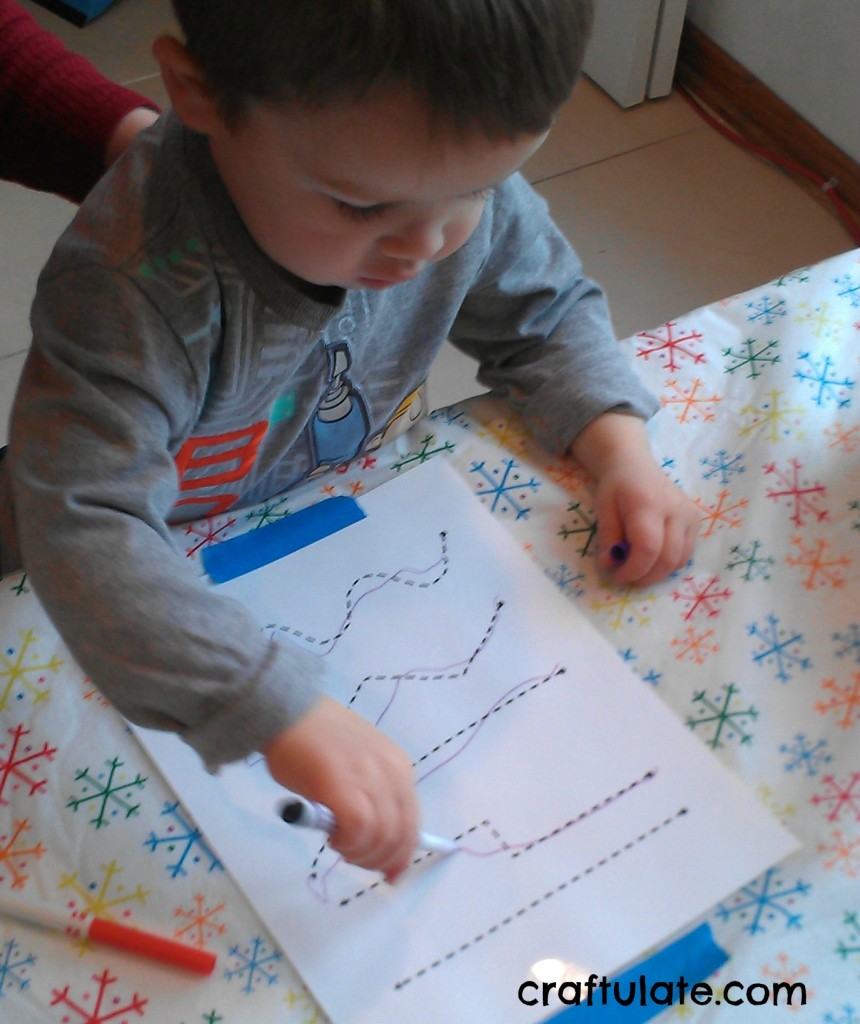 On our third attempt I'm not sure that his heart was in it…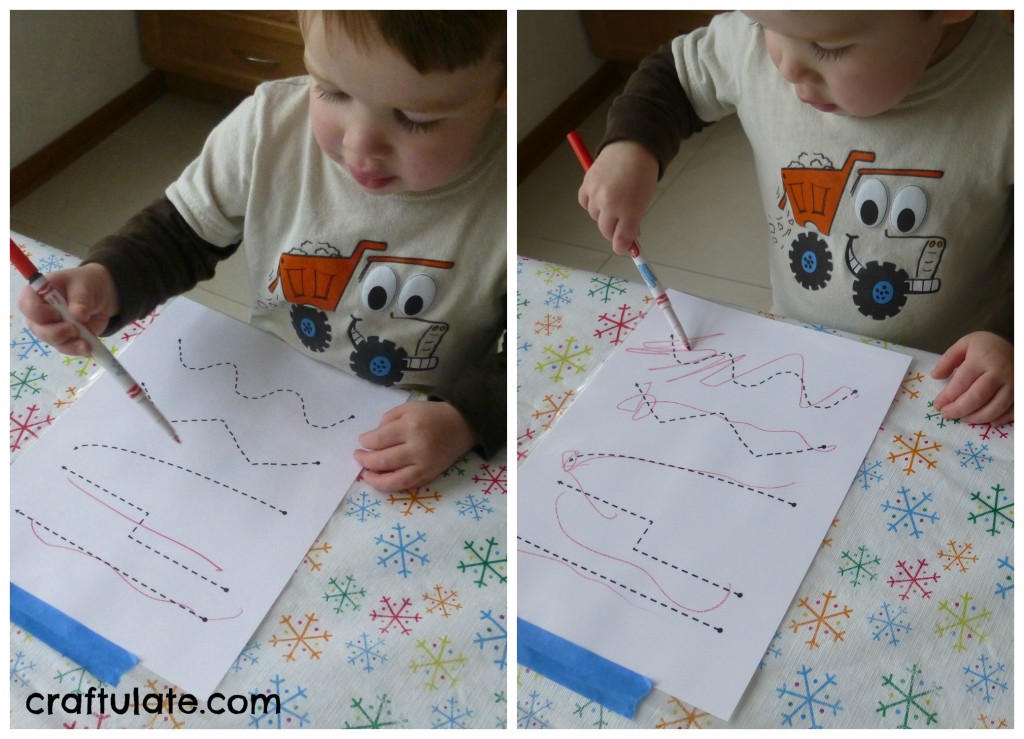 We've done this several times since, and if he's in the mood he's definitely getting better!
If you would like a free printable of this simple pre-writing practice sheet,
please go to the Craftulate Shop!

Plus check out all the other wonderful Fine Motor Fridays posts this week!