This Woodland Canvas Art was made by layering two different stencils.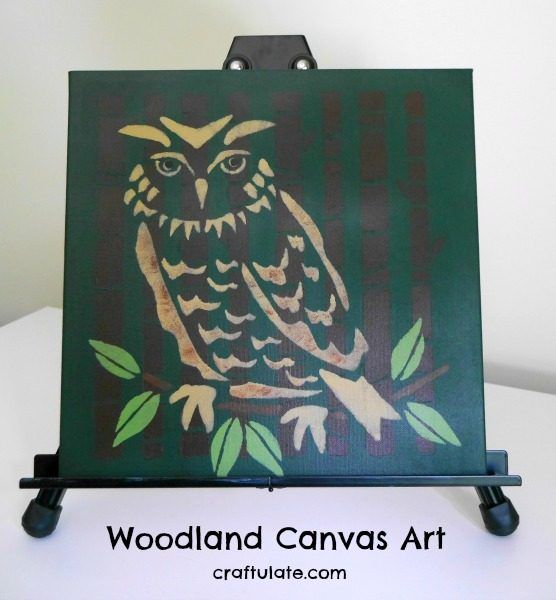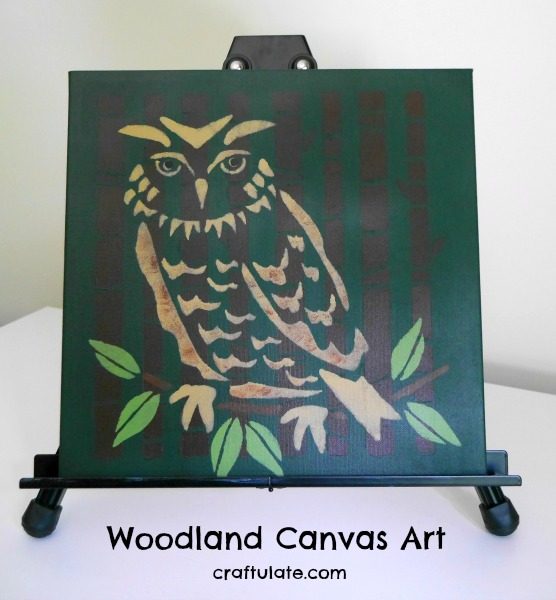 Disclosure: I was provided with these stencils and paint from PLAID free of charge in exchange for my fair and honest review. Please see my disclosure policy.
Becoming an Ambassador for PLAID has really inspired me to make crafts by myself. As much as I love making art and projects with my son, it's nice to try something more grown up. Now I should mention that I'm not a stencil expert. But this artwork taught me a LOT!
My inspiration was the value pack of stencils with a woodland theme. I loved the tree trunks and owl stencils – it reminded me of this photo that I took recently of a Barred Owl near our house.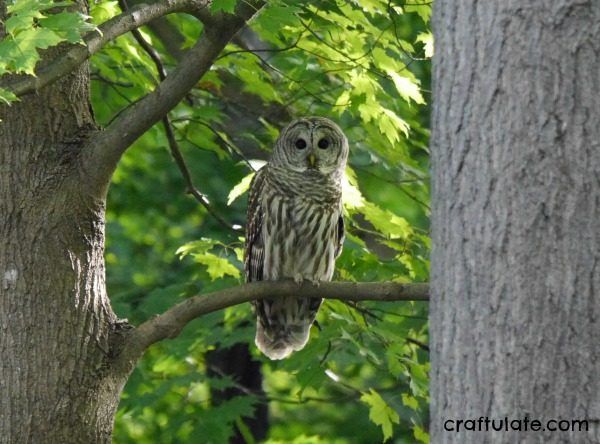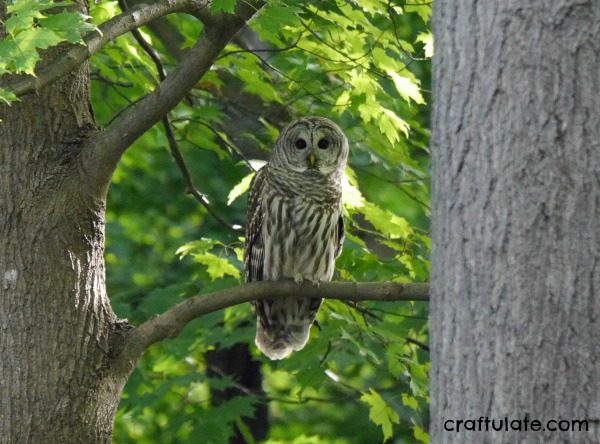 I decided to do a layered piece in gorgeous green and brown tones. I started by painting a 12×12″ gesso-primed canvas. Do you know about gesso? It is often missing from cheaper canvases and but it stops the acrylic paint soaking into the weave of the canvas. It's sort of like a primer – you can skip it but you'll end up using more of the acrylic paint. So either buy gesso-primed or paint it on yourself.
I painted the background with Apple Barrel Camouflage – a super dark green.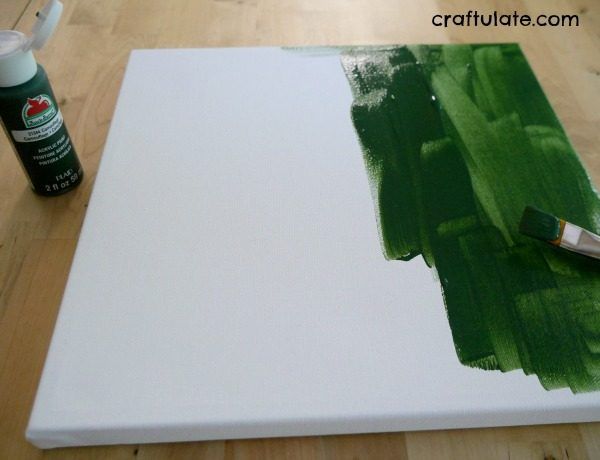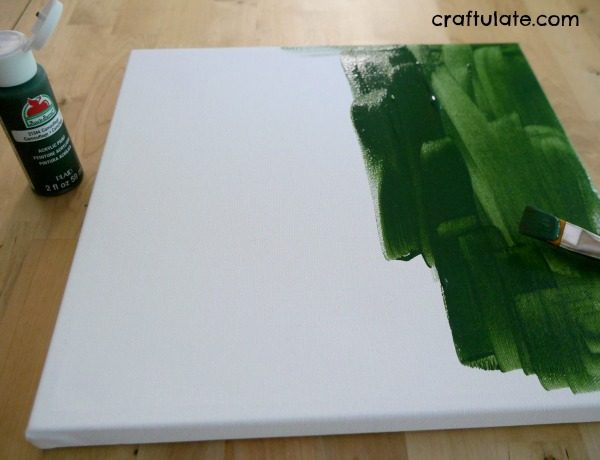 My son helped me with the second coat of paint!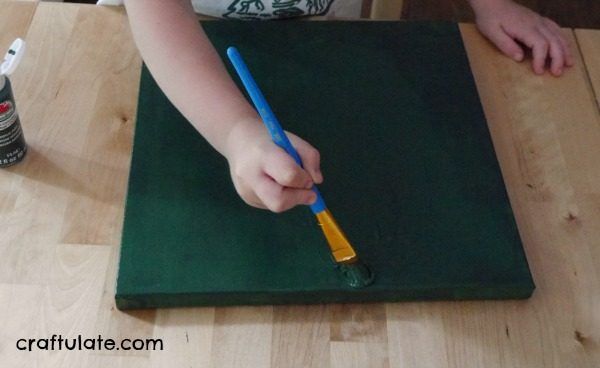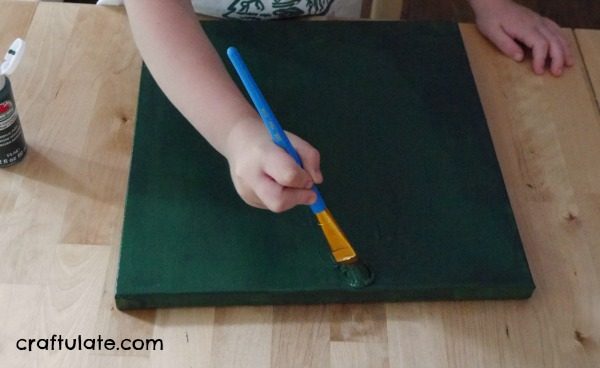 Once that was dry, I used stencil tape to lightly adhere the tree trunk stencil to the canvas. I used FolkArt Real Brown paint and a spouncer to apply the paint. A spouncer is a small foam brush with a handle. Great for detailed work!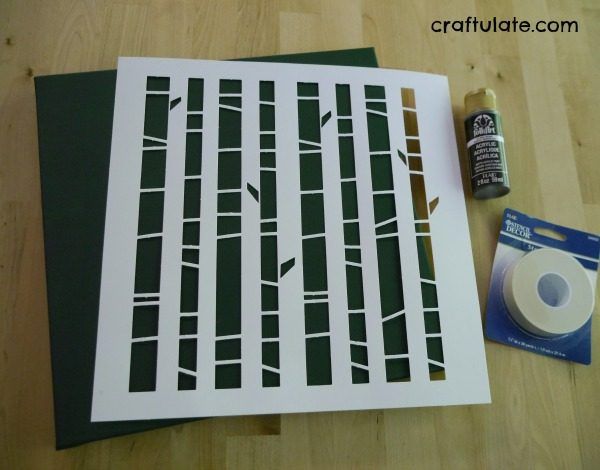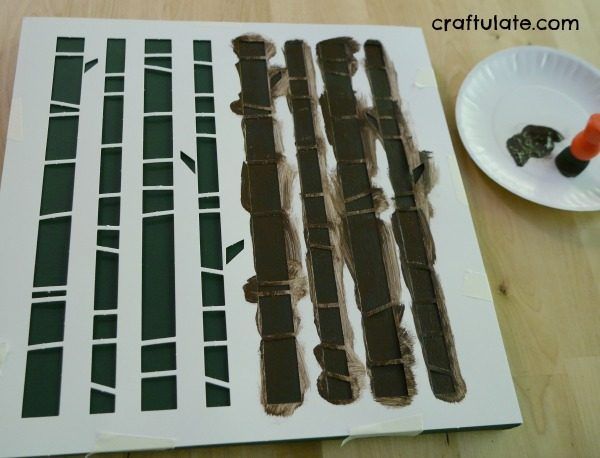 However, some of the paint ran underneath so I had to do some repair work afterwards. I decided to read up on stencil techniques (yes, you would have thought I would have done that first but I was too keen to get started!), and discovered that you should dab excess paint from the spouncer onto a paper towel or similar, before applying to the canvas.
Then it was time for the owl! I positioned it on the canvas, again using the stencil tape. I used Apple Barrel Khaki paint to complete the owl.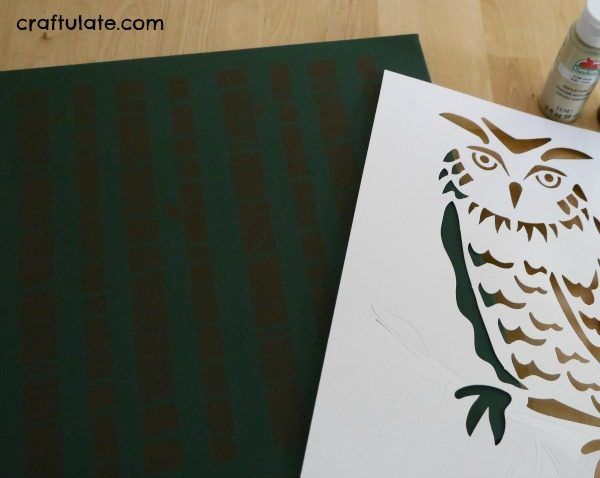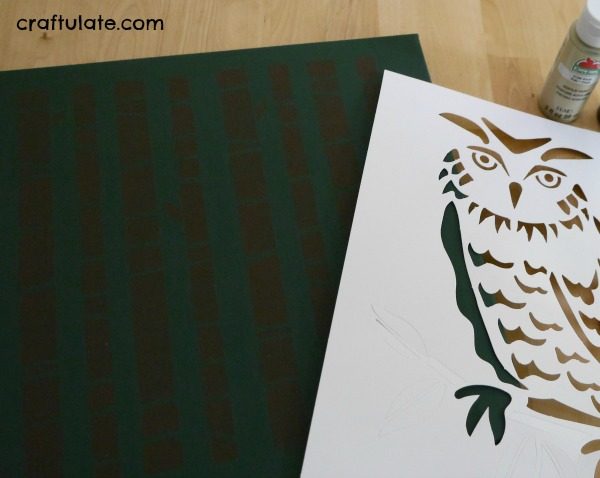 Next it was time for the finishing touches. I used Delta Ceramcoat Iguana paint for the leaves – it doesn't sound nice but I *love* this new color from PLAID. I'll be using it a lot!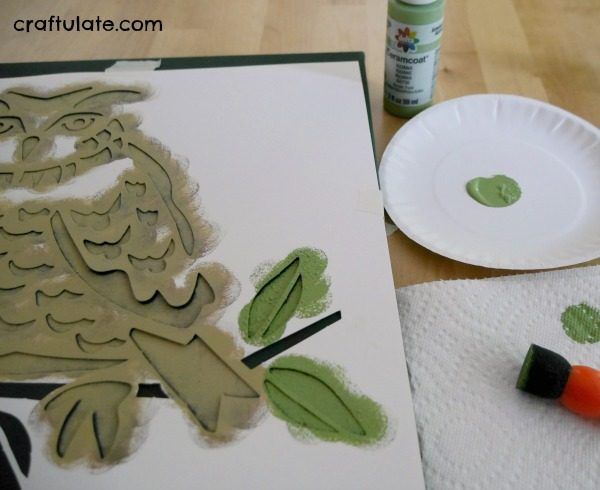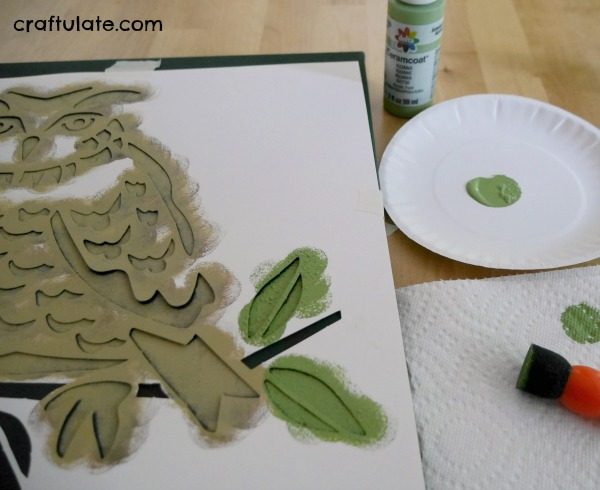 I also added branch, wing and eye details – I wanted those dark eyes like the Barred Owl in the photo! Finally I added a coat of matte spray sealer.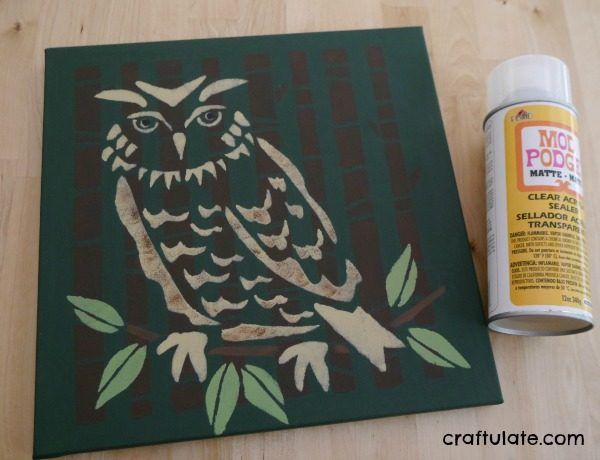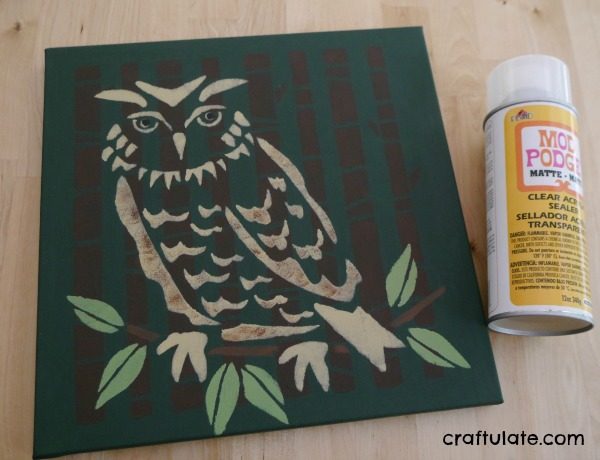 And the artwork was finished!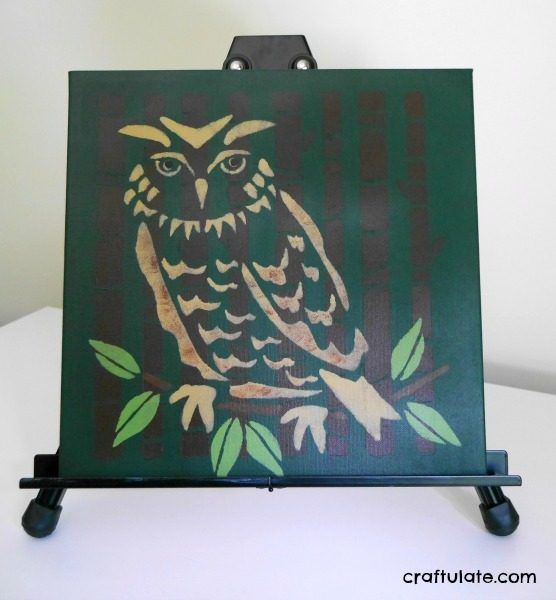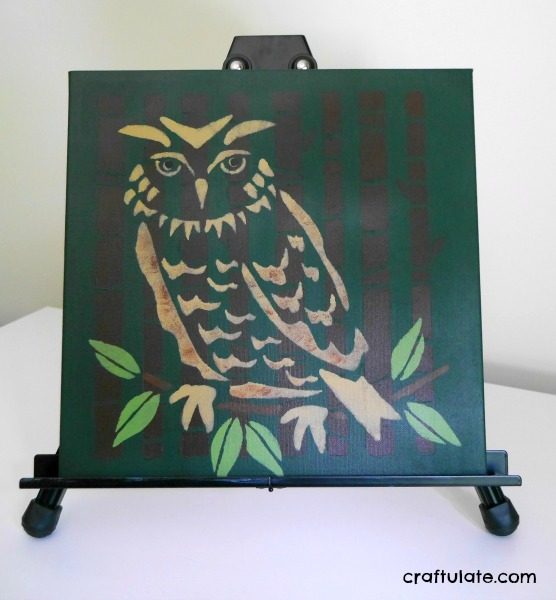 [bctt tweet="Woodland Canvas Art with stencils and paint from @plaidcrafts" username="craftulate"]