This wolf art is made from a background of washable markers and a black silhouette!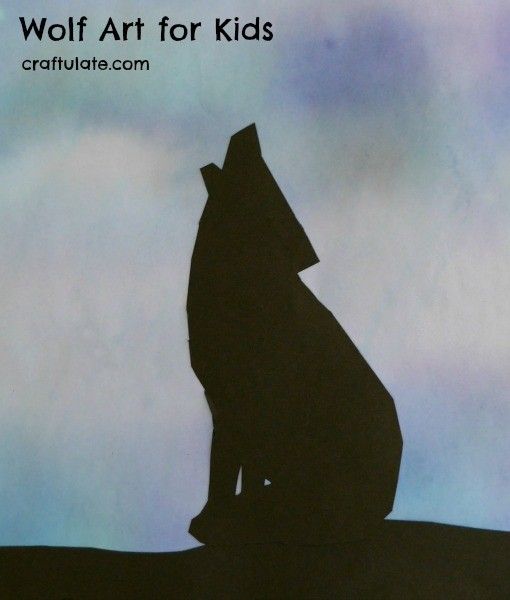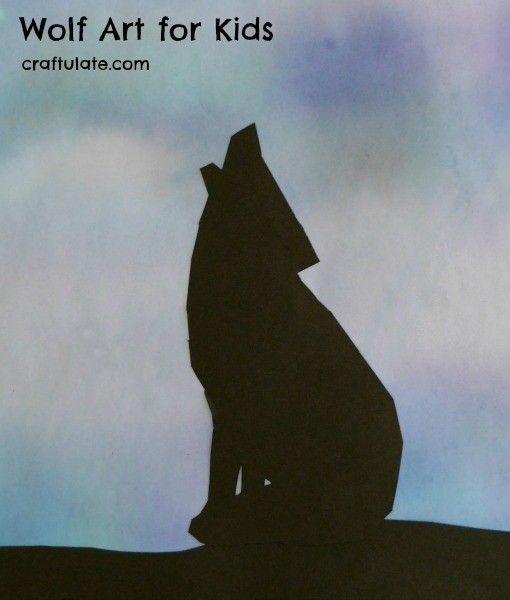 Disclosure: I was provided with this book from Penguin Young Readers free of charge in exchange for my fair and honest review. Please see my disclosure policy. This post also contains affiliate links, which means that at no extra cost to you I can make a tiny bit of money to help support this blog. Thank you!
We recently read the book From Wolf to Woof by Hudson Talbott – a lovely story of how wild wolves became friends with humans and turned into dogs.


The book follows an orphan wolf pup who slowly forms a relationship with an orphan boy. They discovered that through teamwork they could hunt better, play better and even keep each other warm at night! The book is beautifully illustrated and one of my favourite pages is this one with the howling wolves. After the success of our
elephant watercolor sunset art
, I decided to make some more silhouette art with my son.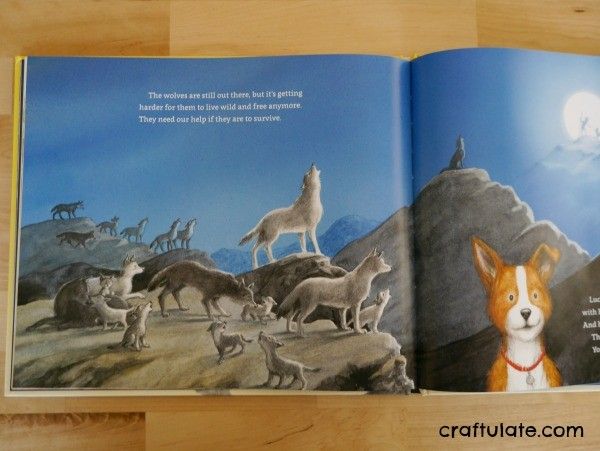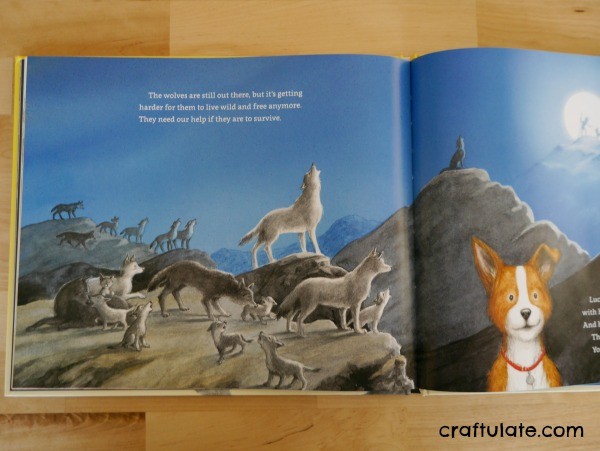 Inspired by the beautiful Rainbow Rainy Day Art from Rhythms of Play, I decided to use washable markers and water spray to make the background.
My son and I filled a sheet of watercolor paper with scribbles using blue and grey pens.
Then we used a spray bottle filled with water to wet the picture, watching as the colors started to run into each other. (Note: the colors will run to whatever is under the paper – I placed a plastic placemat under each picture before spraying with water). 
At first you can still see distinct pen lines.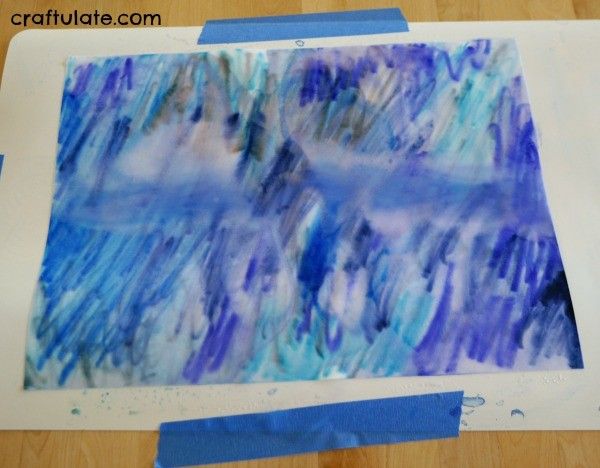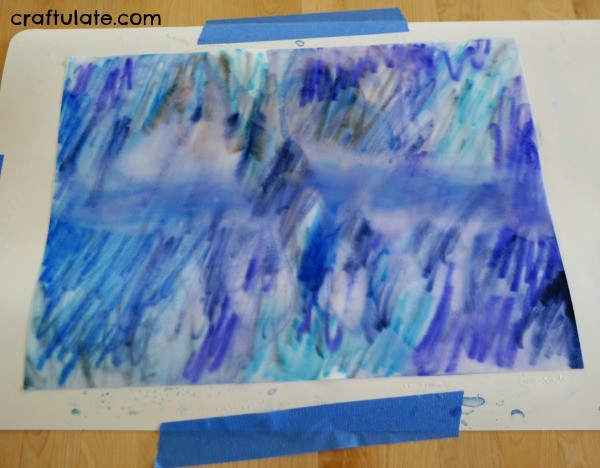 Try to avoid moving the picture and as the water dries the colors will merge into one pretty background picture!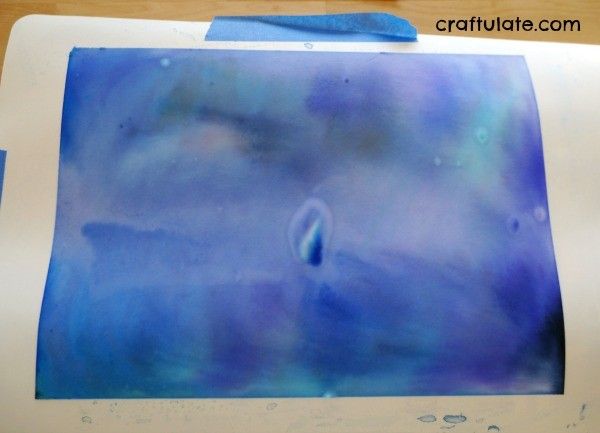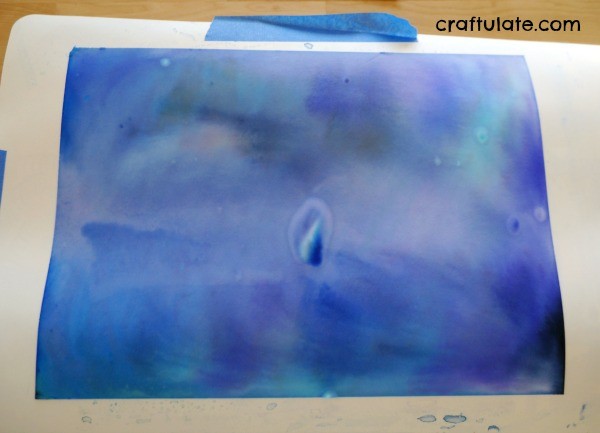 The paper may start to curl and bend as it dries, so I had to weight ours down to get it flat again!
The next day I printed a howling wolf silhouette and cut it out. I traced it onto some black card using a white pencil.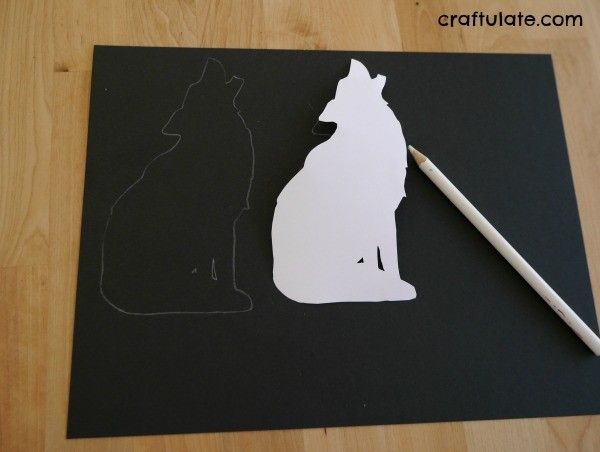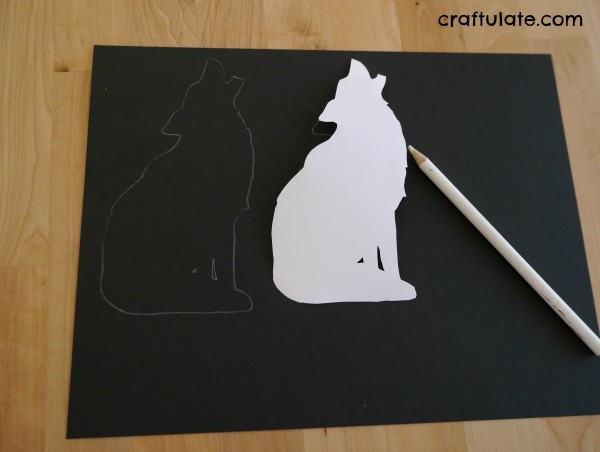 I used a craft knife and cutting board to cut out the two parts around the wolf's legs, but if you use a different silhouette then you might not need to do this.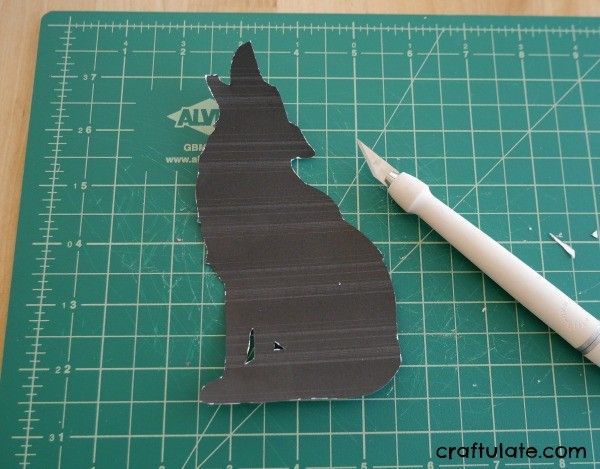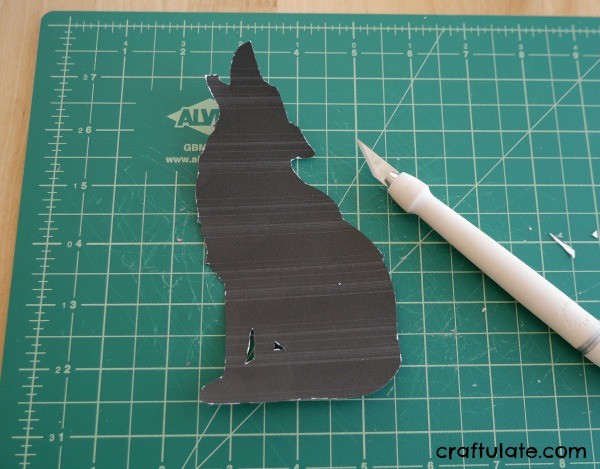 My son cut out the wolf – he did a pretty good job!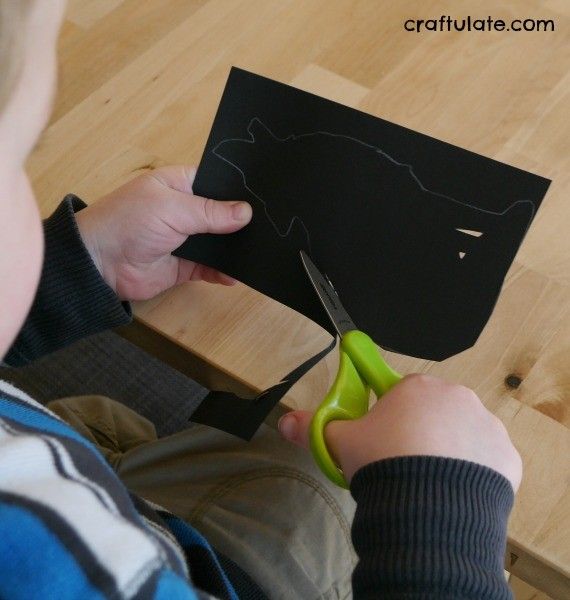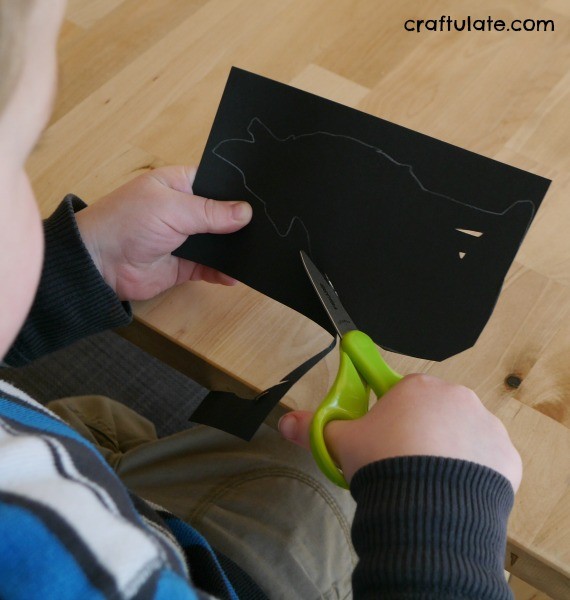 Then we glued on a small strip of black card for the ground, and then glued on the wolf.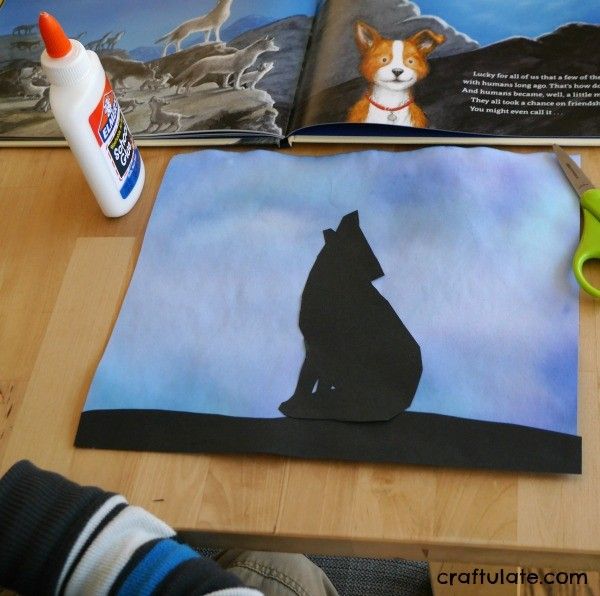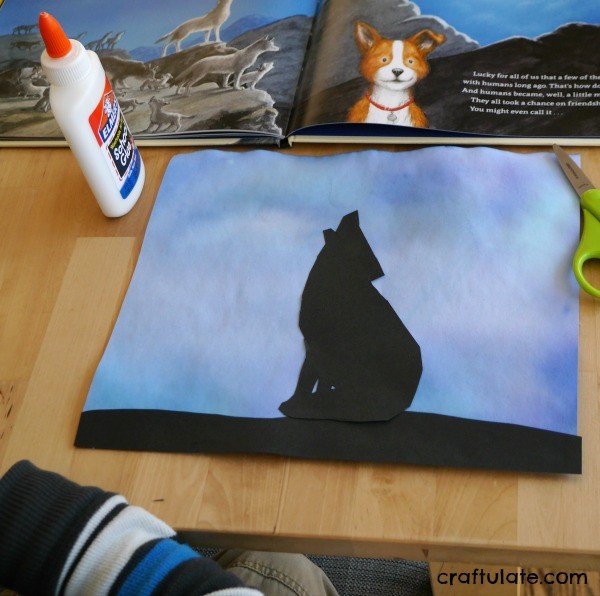 I love art projects where my son's doesn't really look much different from mine! This is his: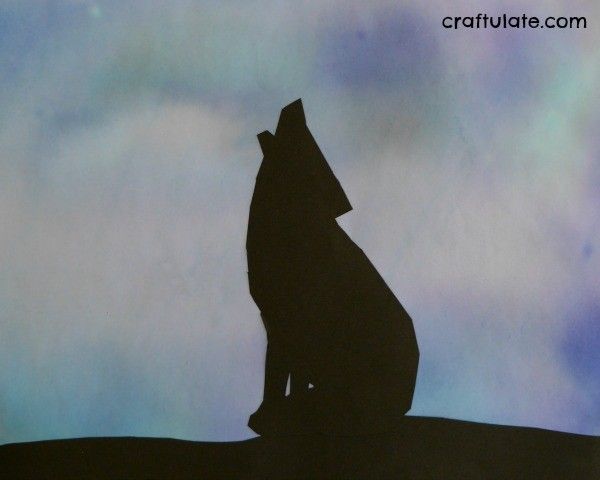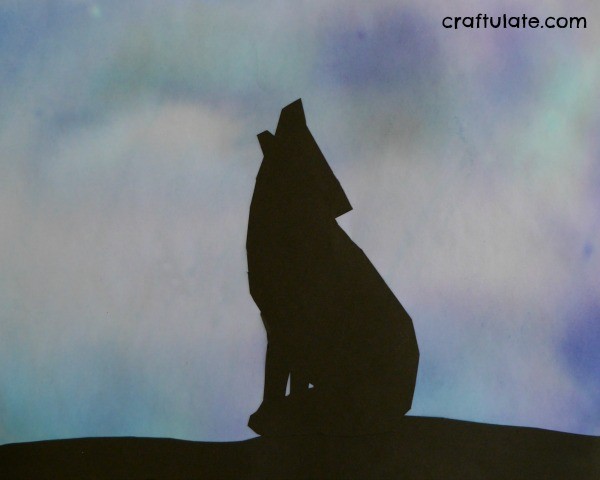 And this is mine – just slightly neater on the silhouette, and my background got a bit wrinkled when I was drying it!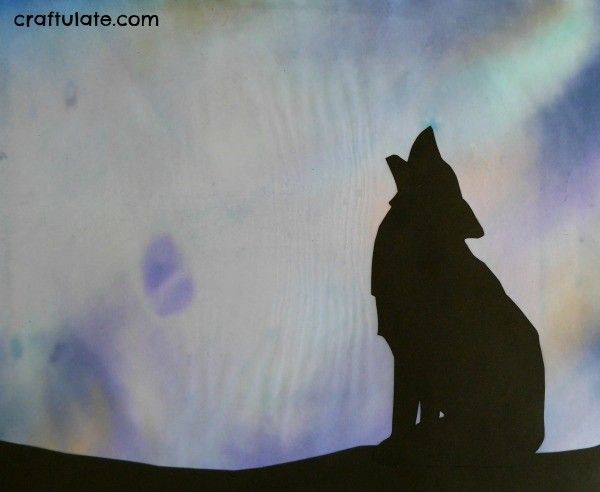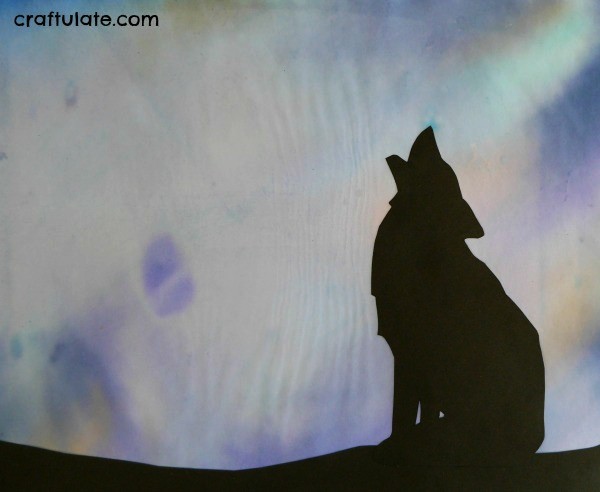 [bctt tweet="Wolf Art for Kids #silhouette #artforkids #kidsart #wolf #wolves" username="craftulate"]
To get the latest information about books from Penguin Kids – follow them on Facebook and Twitter!