Today we're looking at VINEGAR, and all the different science experiments you can do with it!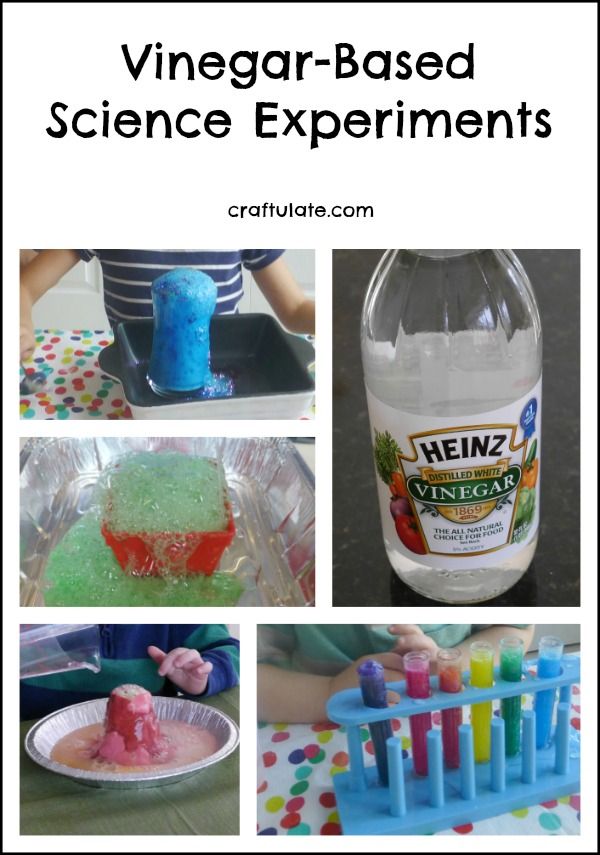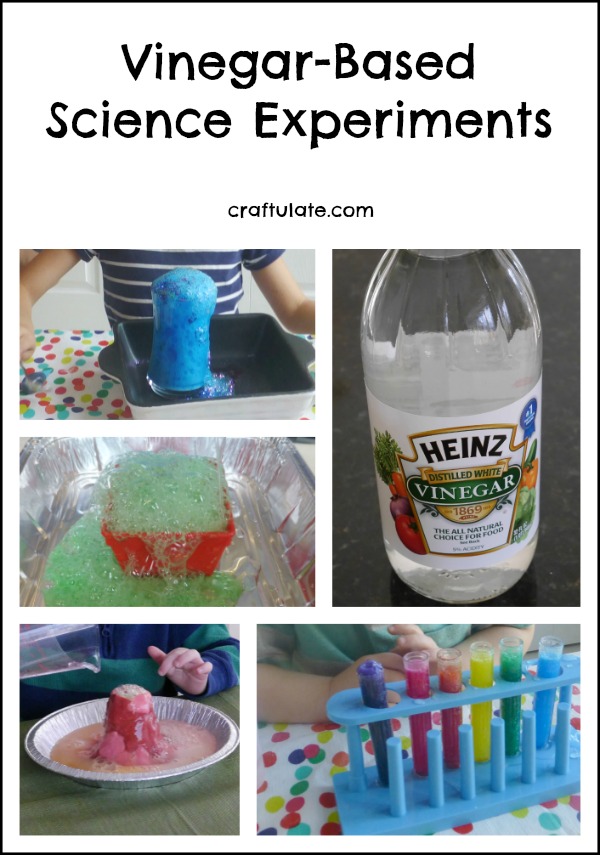 The following post contains affiliate links, which means that at no extra cost to you I can make a tiny bit of money to help support this blog. Thank you!
We are taking part in the A-Z of Science Experiments for Kids series and we have been focusing on the letter V – for Vinegar!
We've used vinegar in some of our science experiments before: with Jello powder and baking soda for colorful and scented bubbles, with glitter and baking soda for sparkly eruptions, and with color changing bath tablets for a color mixing activity. We also very recently made a classic play dough volcano!!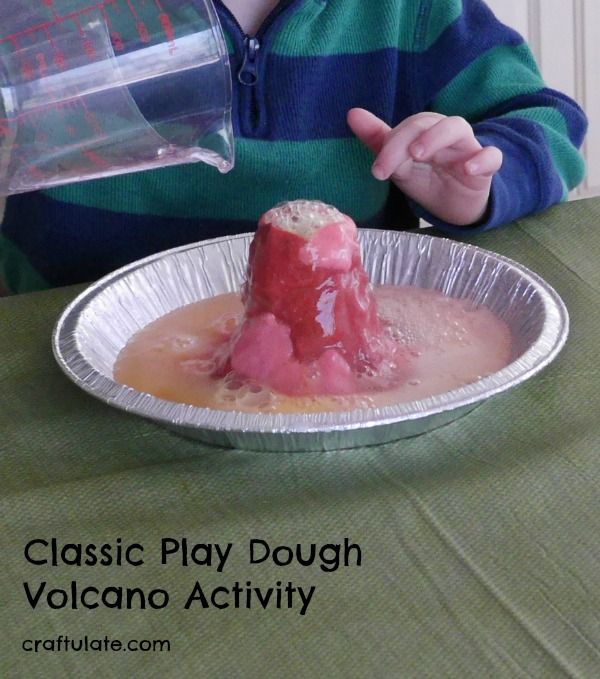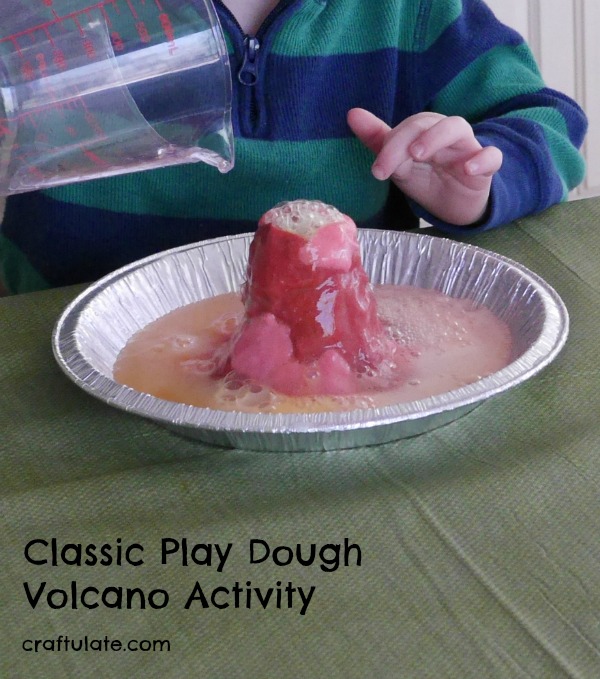 Here are two of the videos we made of these science experiments in action:
But let's back up a little here. WHY do we get these reactions? Well I'm no scientist – so for your convenience here are five different ways of describing why this happens. Simply put, the combination of vinegar (an acetic acid) and baking soda (a bicarbonate) creates carbon dioxide. Call it gas, bubbles, eruptions – whatever you like – it always fascinates and enthralls kids and adults alike!
The gas from this reaction can also be used to inflate balloons!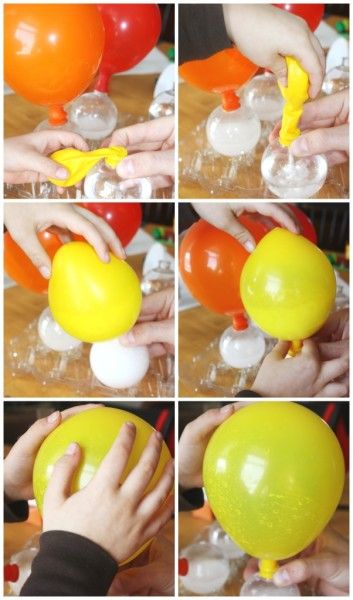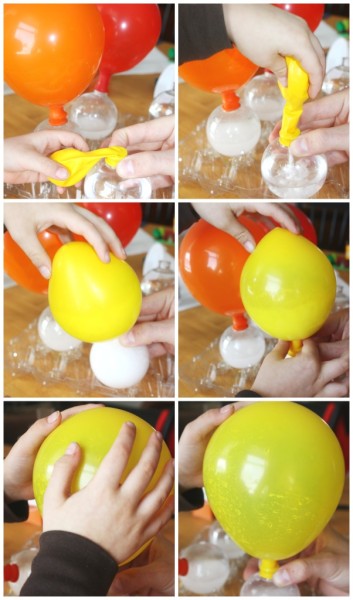 What about mixing vinegar with other things?
VINEGAR AND EGG SHELLS
Yes, vinegar can dissolve egg shells! Check out Steve Spangler's Naked Egg Experiment – and according to Fact Monster – you can also get the eggs to bounce afterwards!
VINEGAR AND MILK
Did you know that you can make a kind of PLASTIC from mixing vinegar and milk? Instructions can be found at Science Buddies or there's a great video here from HooplaKidzLab:
This is definitely one for our to-do list!
VINEGAR AND PENNIES
Vinegar can be used to clean dull and dirty copper coins (like pennies) and make them look shiny and new! Here's how to do it!
VINEGAR, NAILS AND WIRE
Want to generate some electricity? Use vinegar! Here's another seriously cool experiment from Steve Spangler.
Here are some other vinegar-based experiments from around the web:
Make sure you check out the rest of the A-Z of Science Experiments series!!