These transportation dot marker pictures are fun for kids to complete!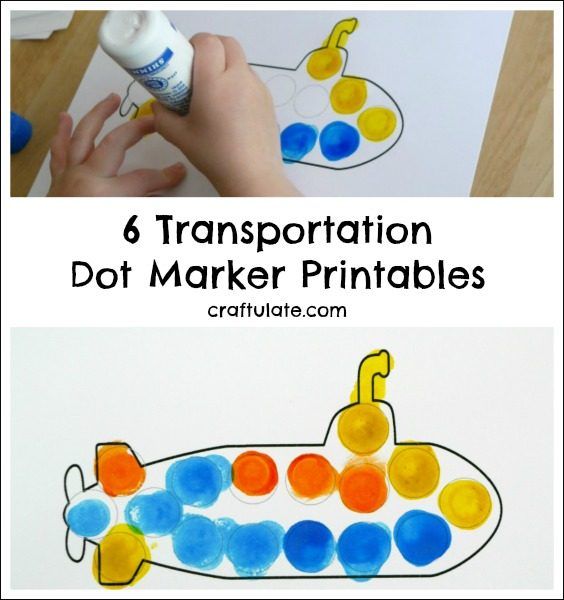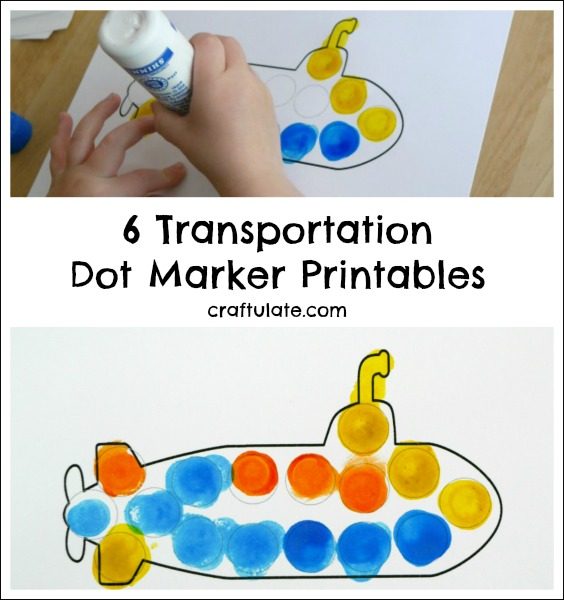 The following post contains affiliate links, which means that at no extra cost to you I can make a tiny bit of money to help support this blog. Thank you!
Looking through my craft materials recently I realised that we hadn't used the dot markers for a while. I decided to make my son some dot marker worksheets with a transport theme. I created pictures of a train, car, submarine, boat, airplane and truck.
If you think your kids would like them then you can get the printables from my Craftulate– just download and print onto paper or card. If you think they might get repeated use you could always laminate them before giving them to the children.
My son decided to start with the submarine picture. He used a combination of regular Rainbow Dot Markers and Shimmer Dot Markers.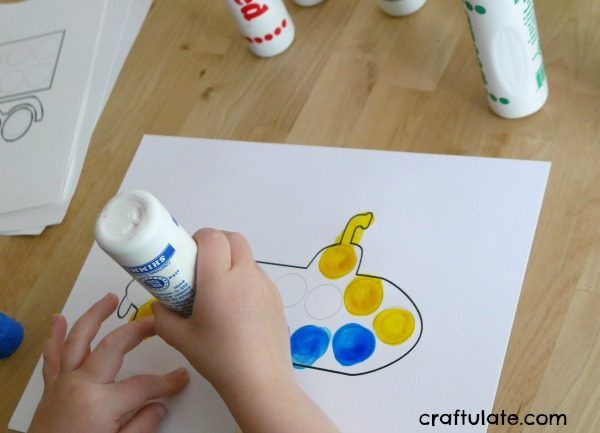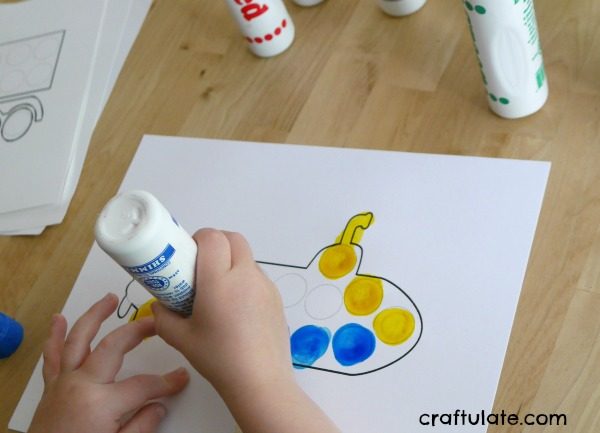 This is his finished picture!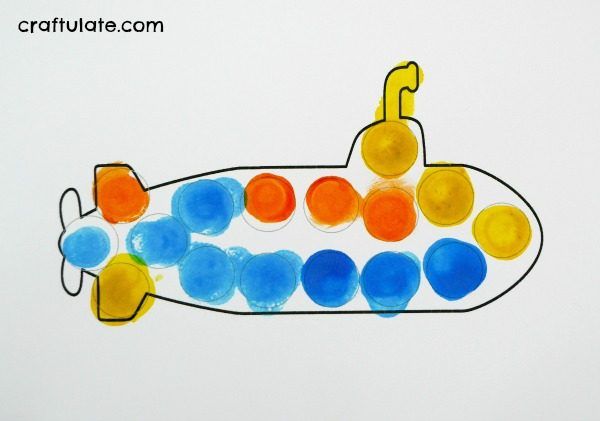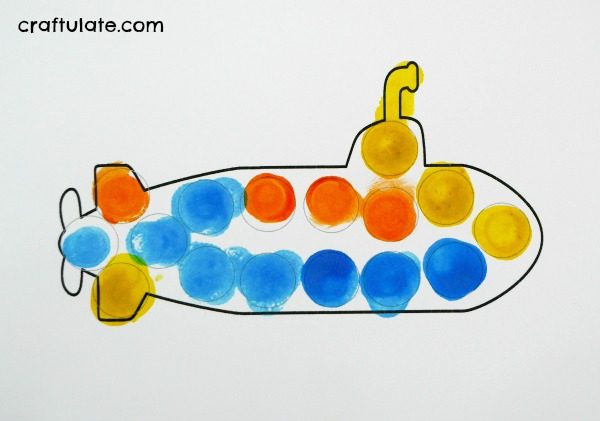 He did two pictures a day for three days – and I didn't pressure him into doing any more than that. It was a great after-school activity!
Here's the full collection: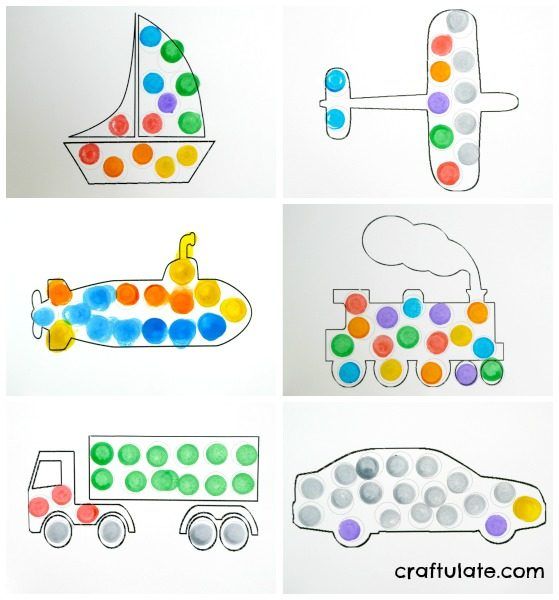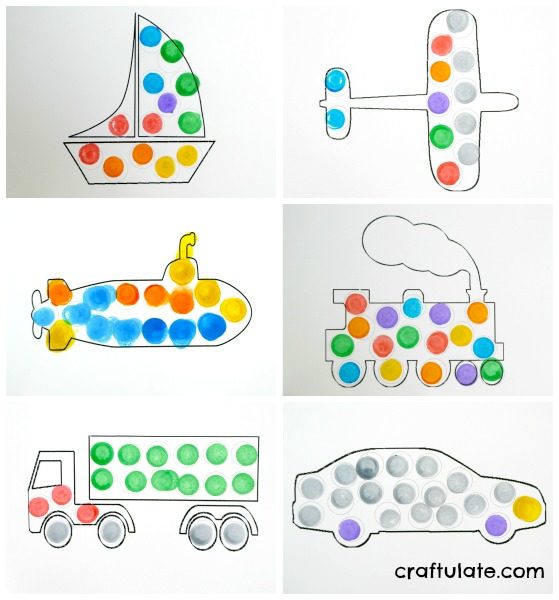 Don't forget to download your own transportation dot marker pages!