I've been looking for some great savory recipes to make with my son, so here are our toddler made cheese crackers!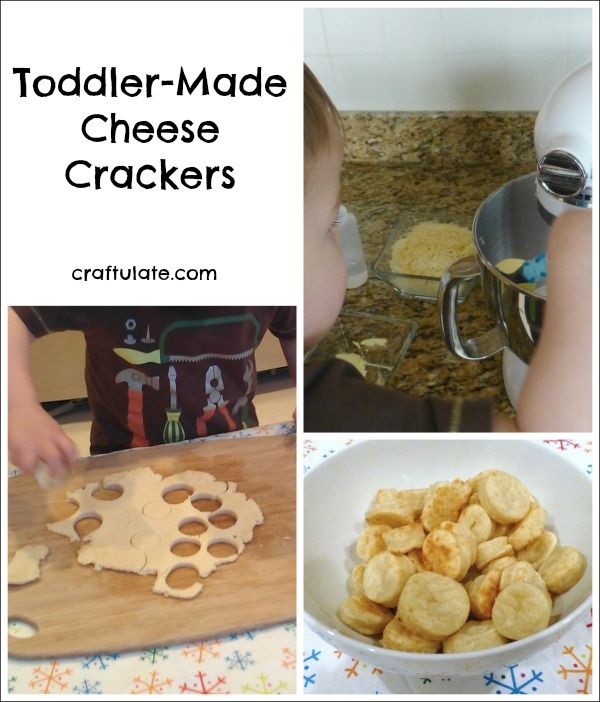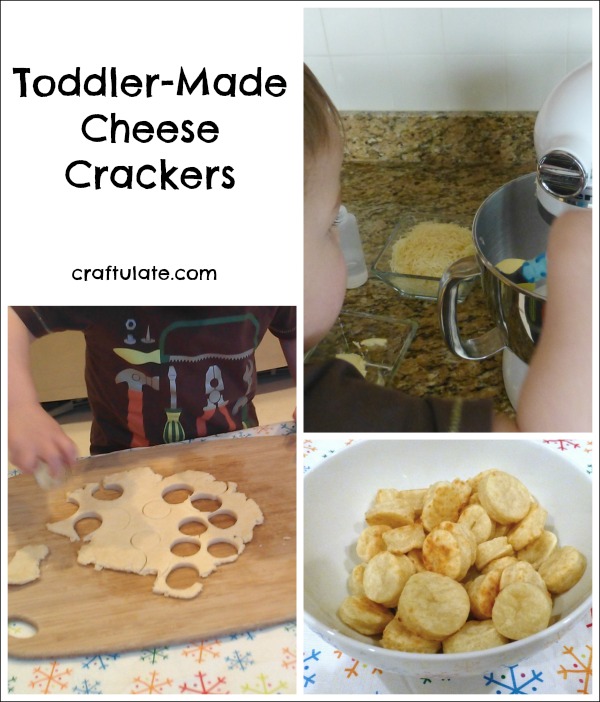 This recipe was utterly inspired by the Cheese Snack Cracker Recipe from Buggy and Buddy. It was just what I had been looking for! I altered the recipe slightly, and to make about 70 crackers we used:
8oz mixed Italian cheese, shredded
4 tbs butter
1 cup all-purpose (plain) flour
cold water
I got everything ready and invited F to come on over to the mixer.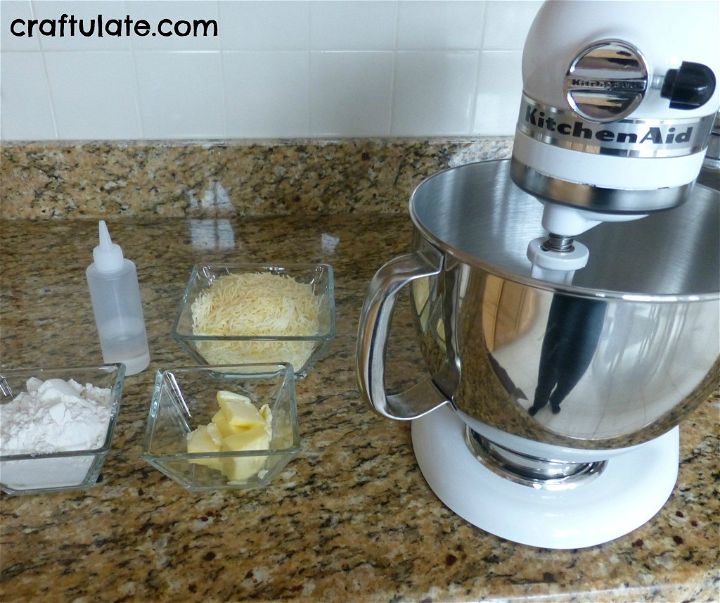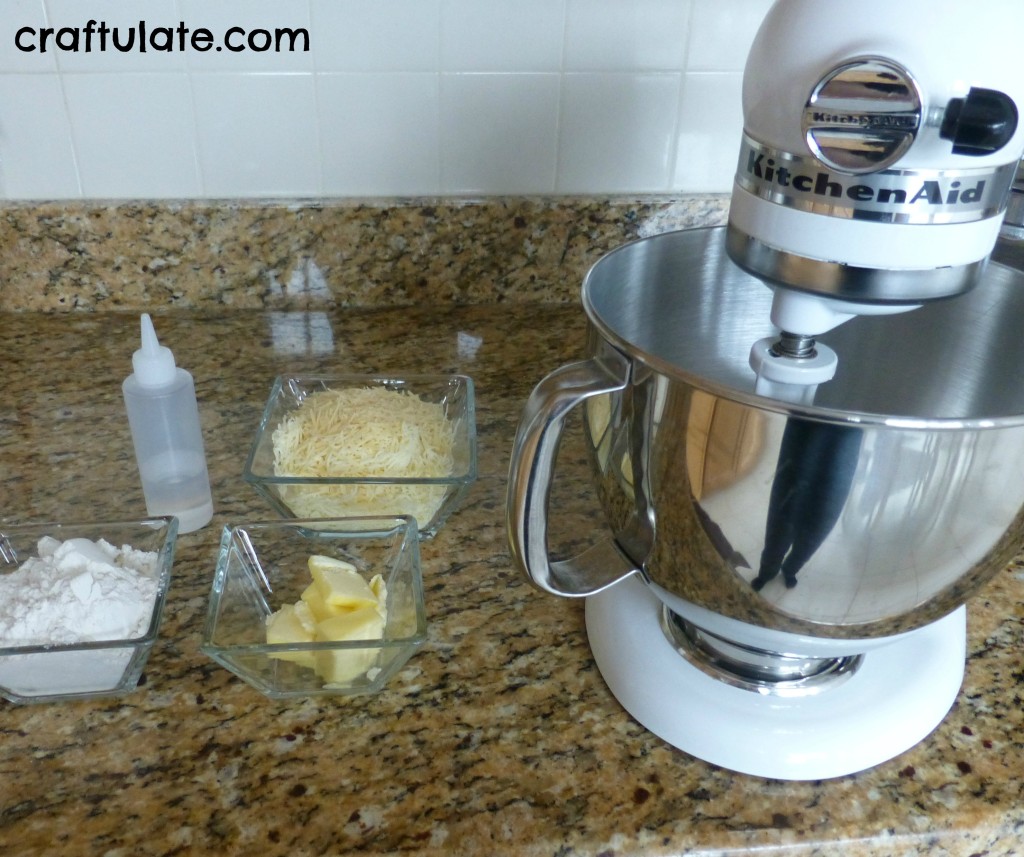 First he spooned the butter into the mixer (and no, it was NOT spinning when his hands were nearby!)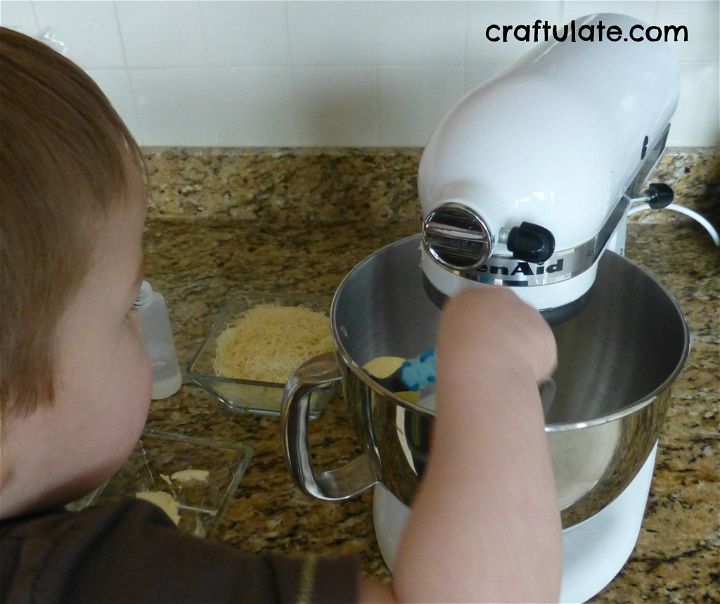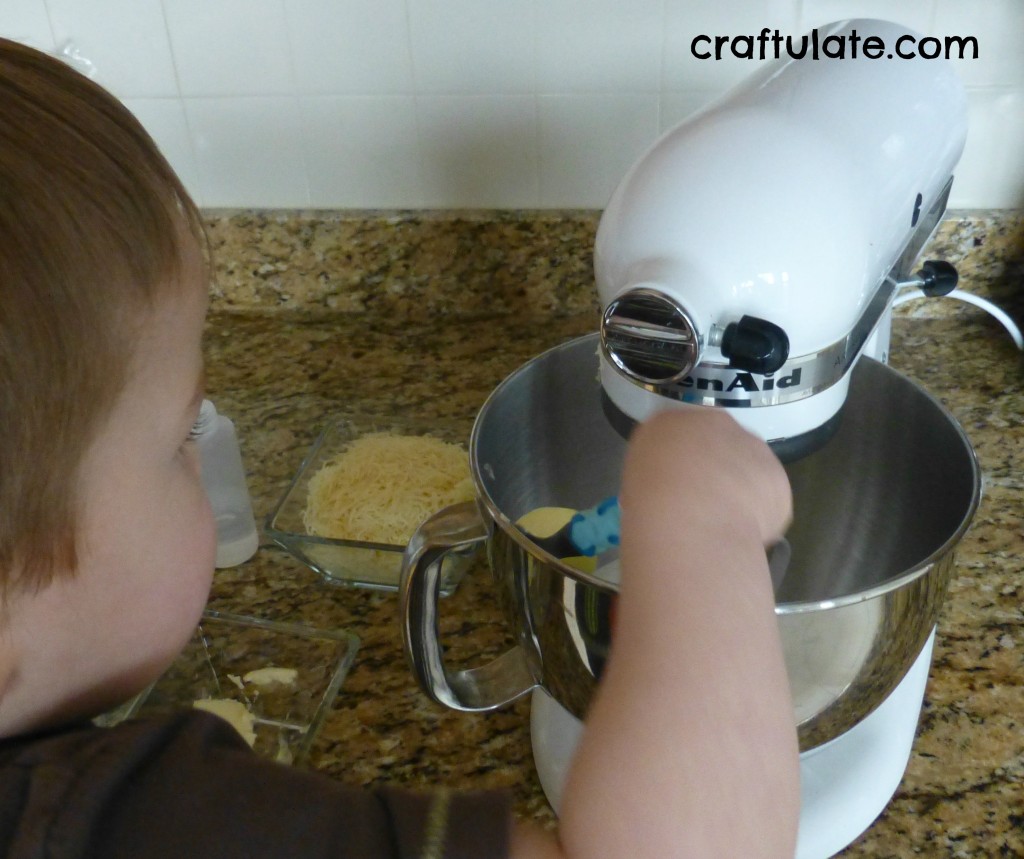 Then added the cheese, which he did very carefully, tiny handfuls at a time.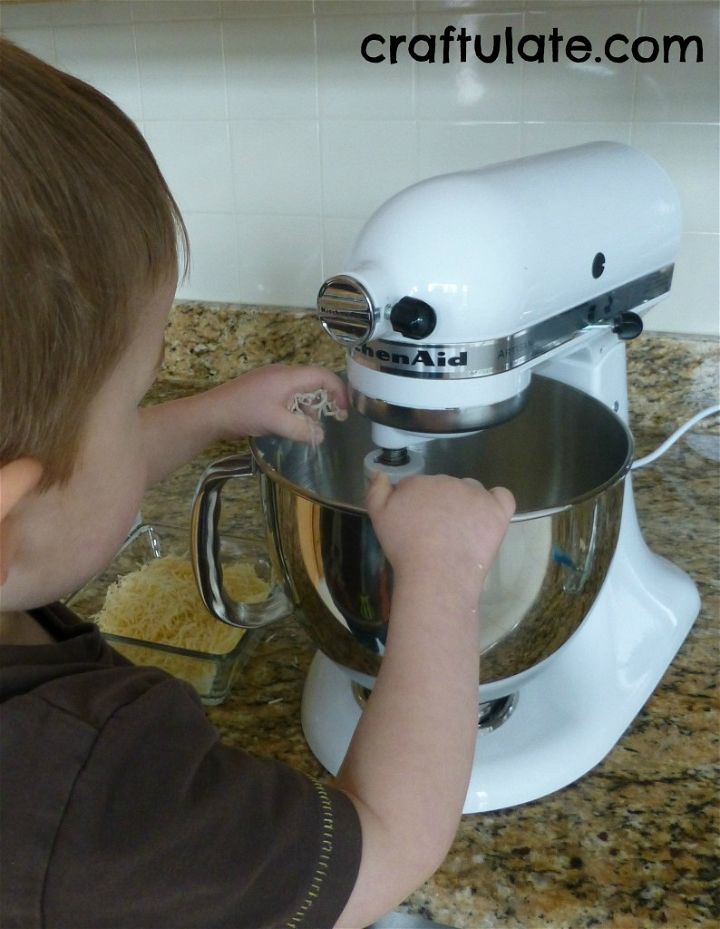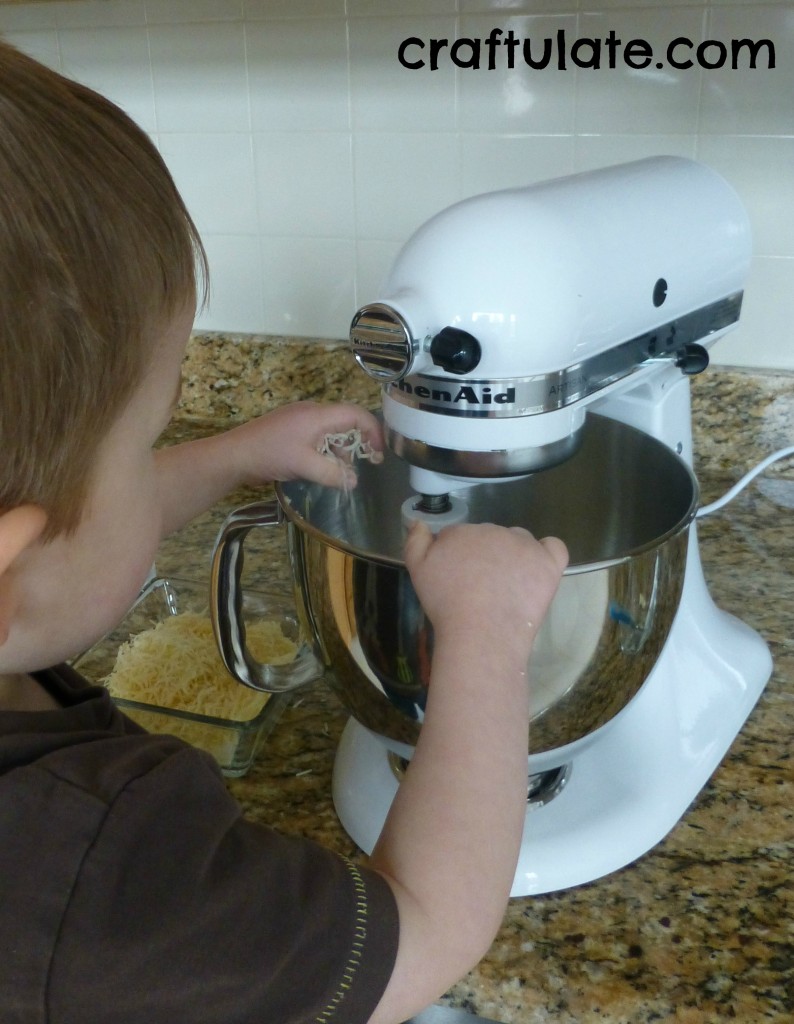 We turned on the mixer to a slow speed and watched it stir the butter and cheese together. Then I added the flour, and we mixed again.
Next was F's favourite part – adding the water! I'd taken the precaution of putting it in a little bottle to prevent too much going in at once – something I'll definitely do again! He added enough water to make a soft dough.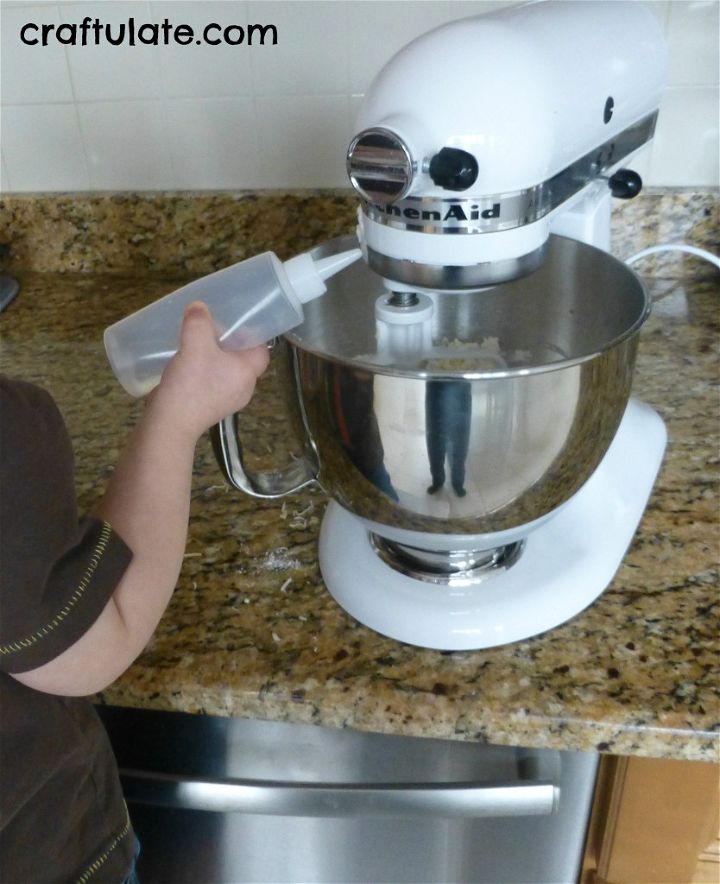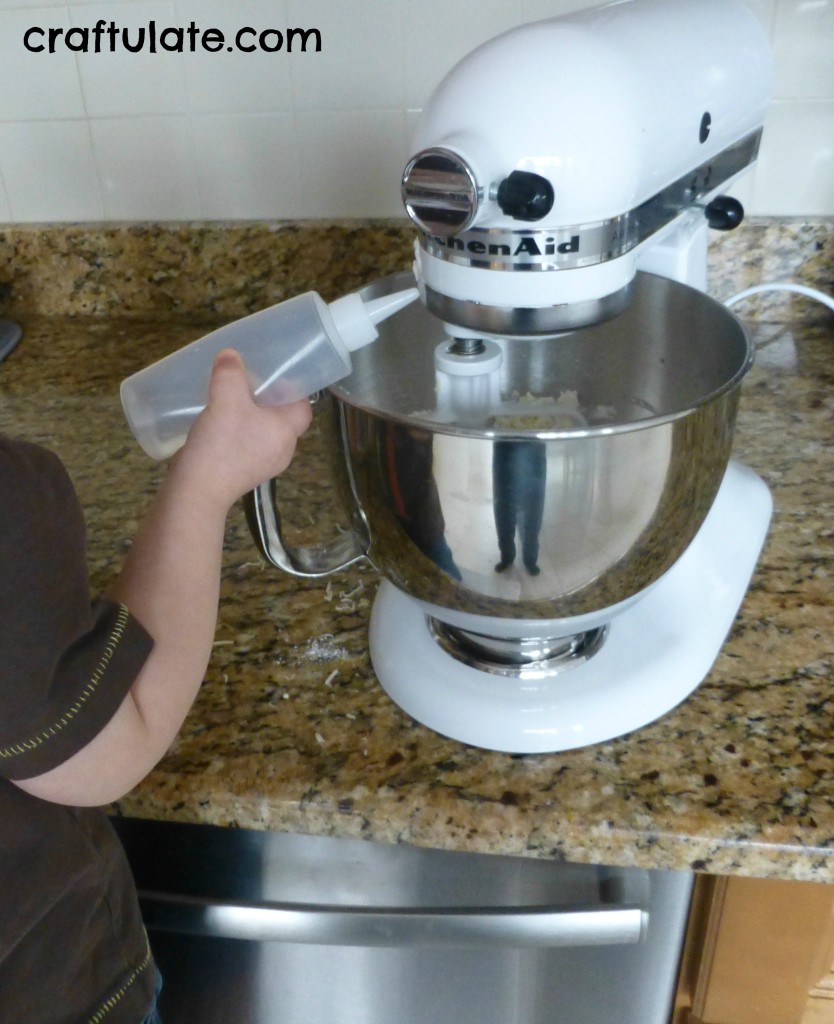 Then we made the dough into balls, wrapped it in paper and put it in the fridge to chill. F demanded "more cooking" which was *very* pleasing! So I quickly got out a bowl, whisk, spoon, flour, and his water bottle.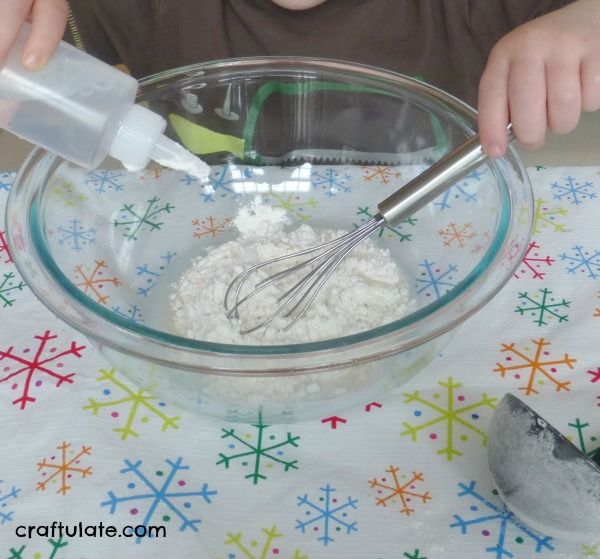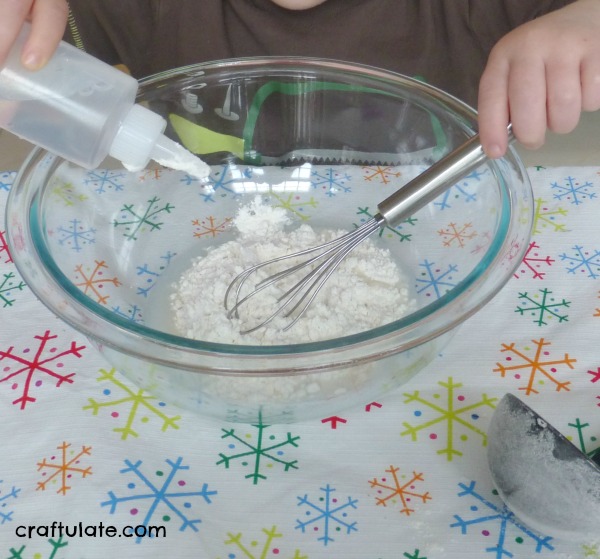 After the dough had chilled I pre-heated the oven to 350F and rolled out one ball of dough in preparation. Usually I hate rolling out dough, but this was actually quite easy. F immediately wanted to help cut out the crackers!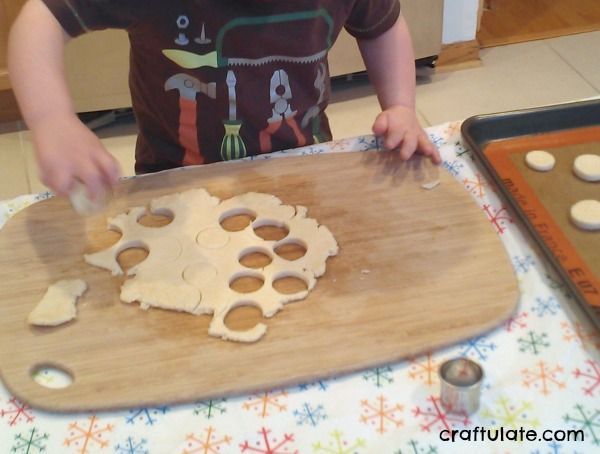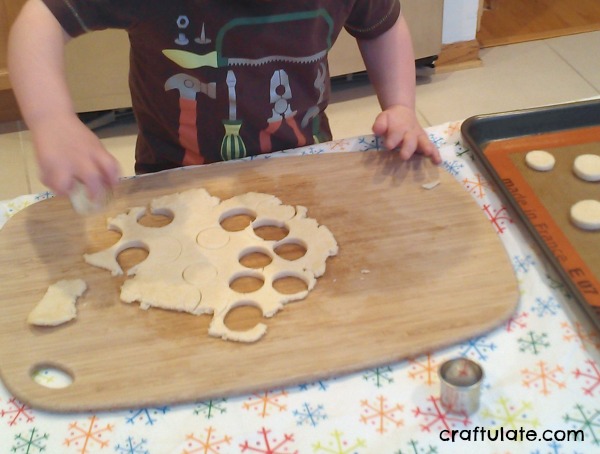 He also wanted to roll out the other balls of dough but my rolling pin is huge – I think I'll be getting him something smaller to use very soon! Between us we made about 70 crackers from the dough, and F slowly got better at getting good circle shapes for the crackers.
We placed them on baking trays lined with silicone mats and baked them for around 7-9 minutes. They puffed up and smelled amazing! Straight out of the oven they were particularly delicious!