Three Little Piggies is a wonderful logic game for preschoolers!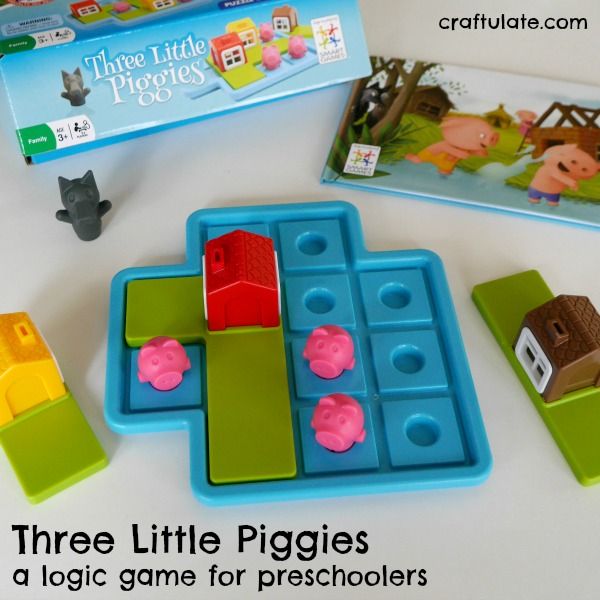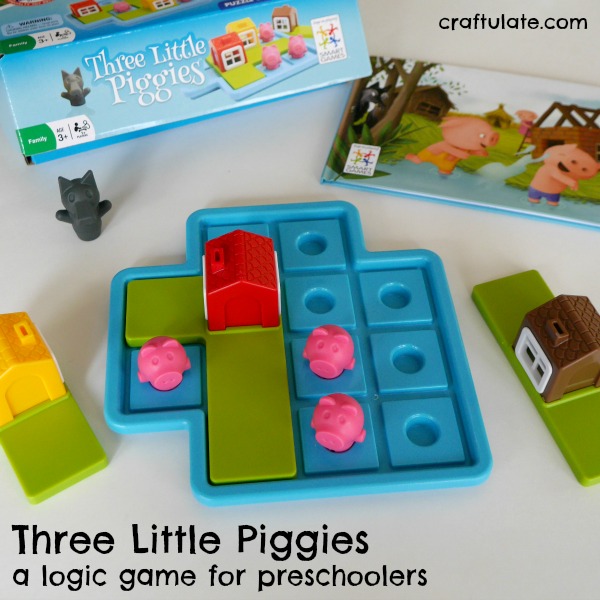 Disclosure: I was provided with this product from SmartGames free of charge in exchange for my fair and honest review. Please see my disclosure policy. This post also contains affiliate links, which means that at no extra cost to you I can make a tiny bit of money to help support this blog. Thank you!
Having an only child, the first thing that caught my eye about Three Little Piggies is that a preschooler can play it by themselves! But of course this works equally well for quiet time or groups of mixed ages. And it is very easy to take turns too.


So what's the game?
There is one board, three house pieces, three pigs, and a wolf. There is a booklet that guides the child through each challenge – and there are two styles of gameplay and four different levels for each. Oh and there is a picture book version of the Three Little Pigs story, too!
In the first style of gameplay, only the pigs are used. Place the pigs as shown for each challenge.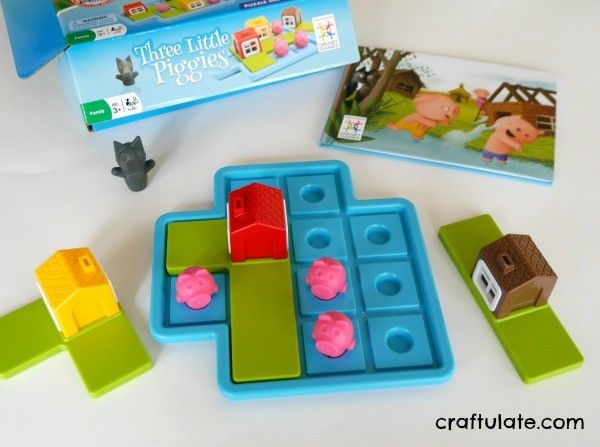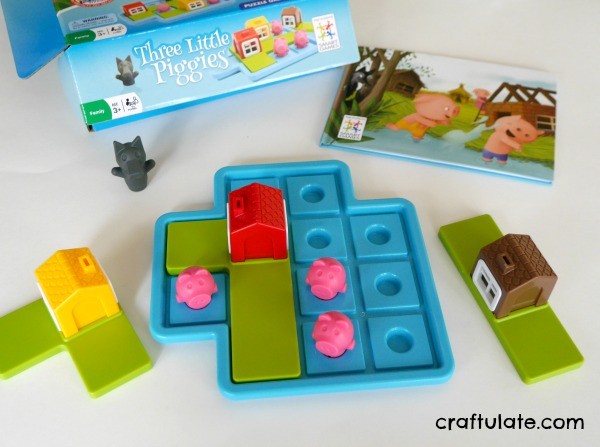 Then your child has to place the three houses around them. There is only one solution for each challenge – and it is on the back of the challenge page. My son got straight onto this, and after a few wrong moves, he corrected himself and got all the pieces in place.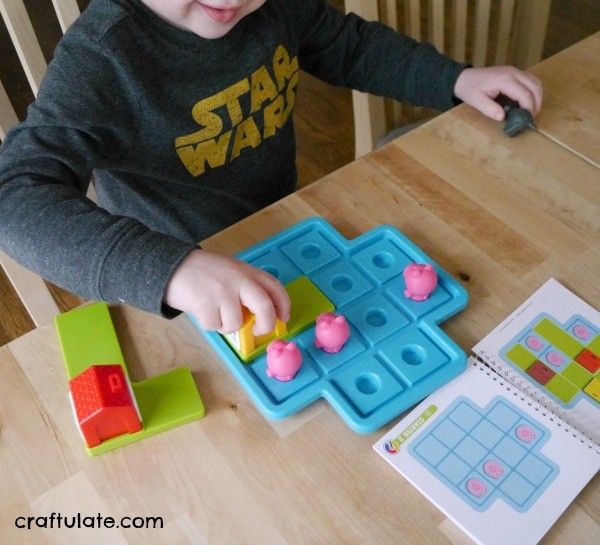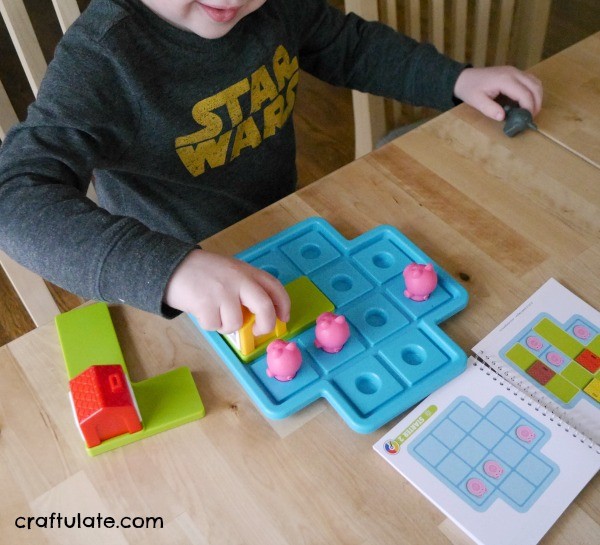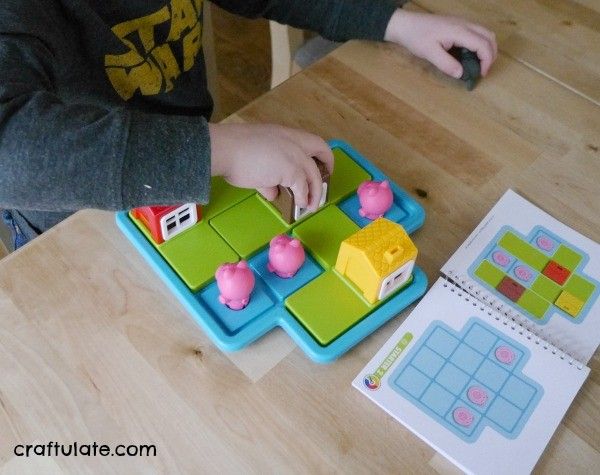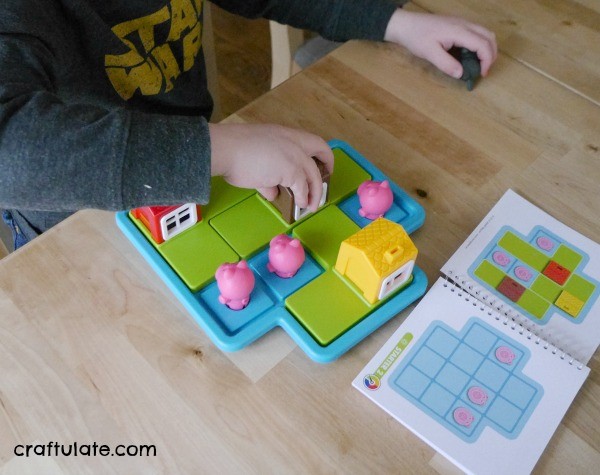 But it bothered him that the wolf wasn't used, so we moved to the second style, where the big bad wolf is introduced! Again layout the pigs and wolf as shown, and then the idea is to COVER the pigs in a house, leaving the wolf uncovered.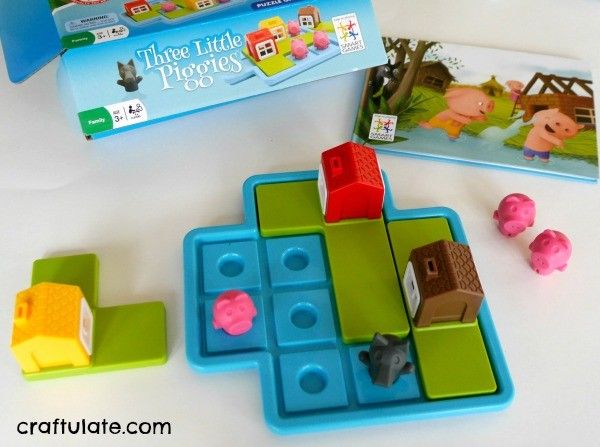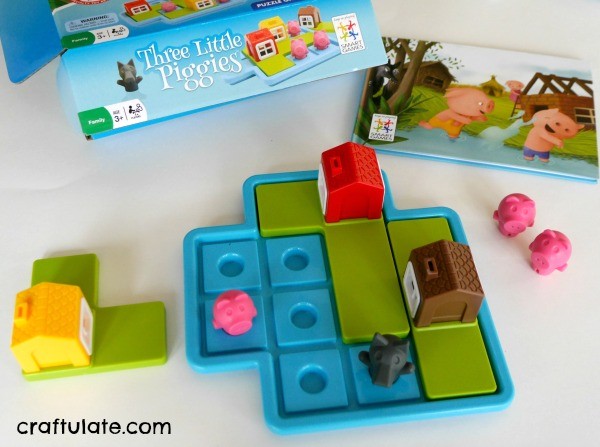 F definitely preferred this version!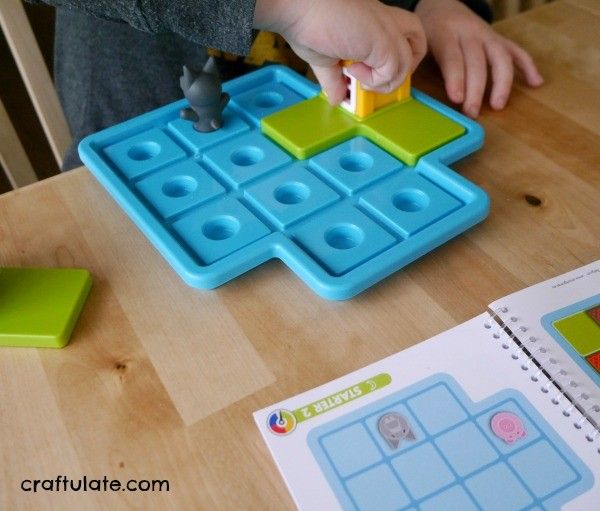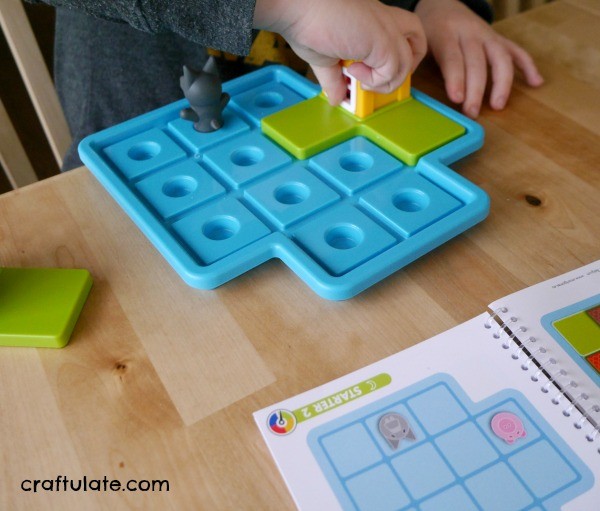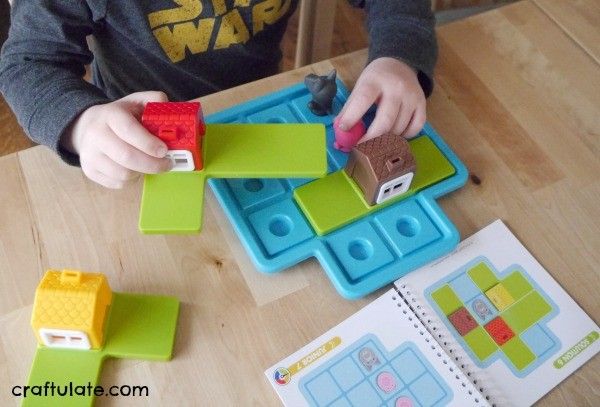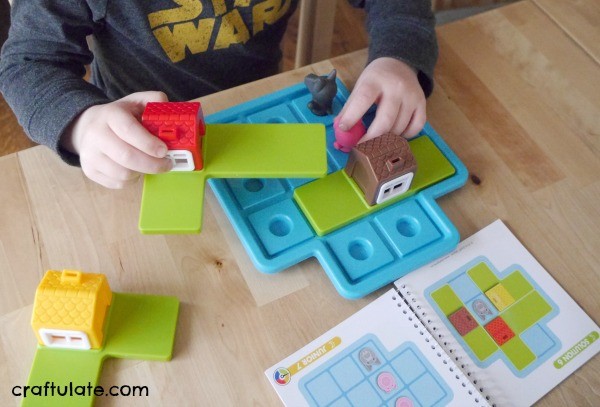 He soon started to set up each challenge by himself. And of course we had lots of huffing, puffing, and blowing down of houses along the way! He also liked looking at the solution page, and then setting up the game, trying to guess where the piggies were hidden. Although sort of cheating, it was a different kind of challenge!
Three Little Piggies is for ages 3 and over. My son is very nearly 5, and this was a pretty good level for him. It's definitely one he'll go back to frequently as the different challenges will keep him interested.