This silly vegetable snack is perfect for serving after reading The Deep Blue Sea.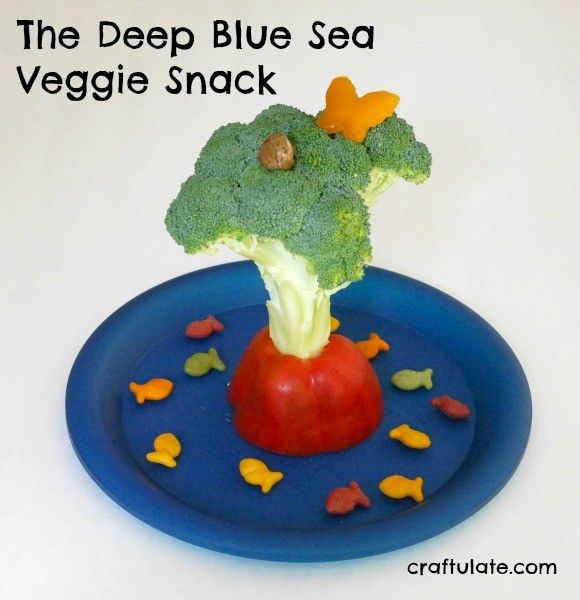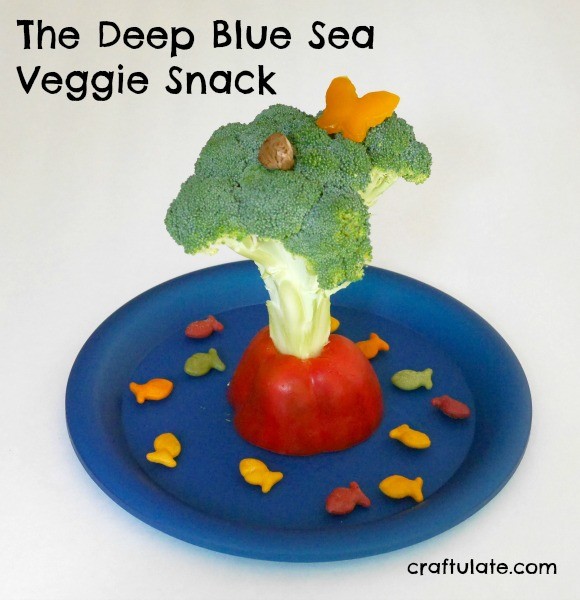 The following post contains affiliate links, which means that at no extra cost to you I can make a tiny bit of money to help support this blog. Thank you!
This month's Book Club Play Date features The Deep Blue Sea, by Audrey Wood.


This book is a lovely story that describes items in the sea, all with a different colour. The brown nut, on the green tree, on the red rock and so on. It's been ages since I made some fun food, so I decided to do an edible version of this book!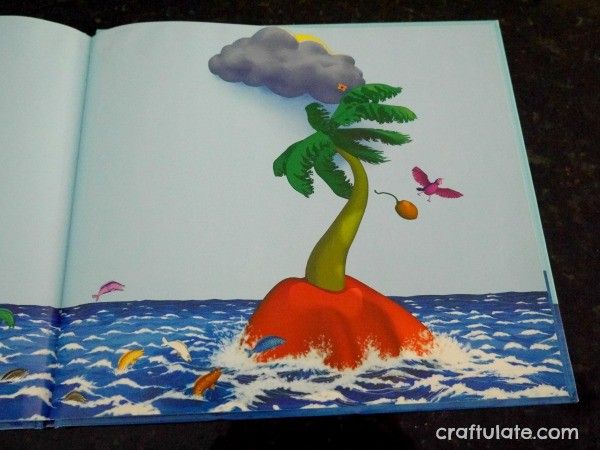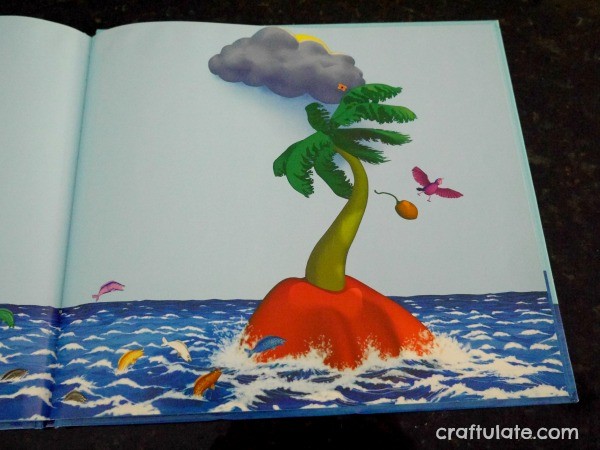 To make this veggie snack I cut a red bell pepper in half, scooped out the seeds, then placed it cut-side-down on a dark blue plate. Then I trimmed some broccoli, cut a hole in the top of the pepper and placed the broccoli inside the hole. (And no, I'm not suggesting your child eat this entire huge stalk of broccoli – it will need to be cut into smaller pieces when they come to eat it!)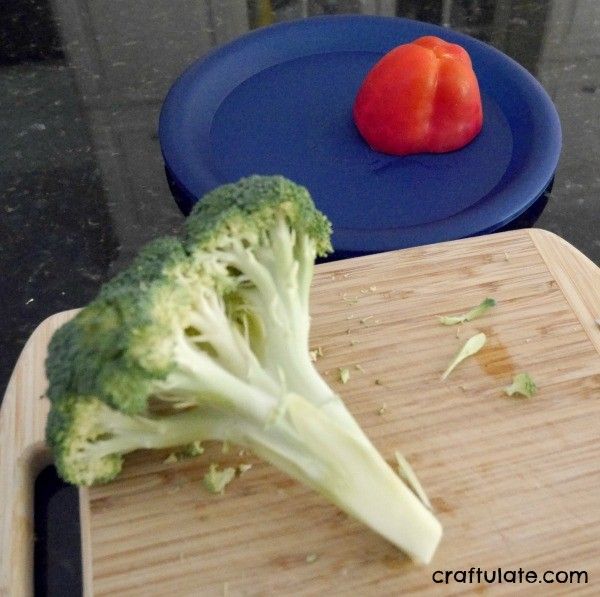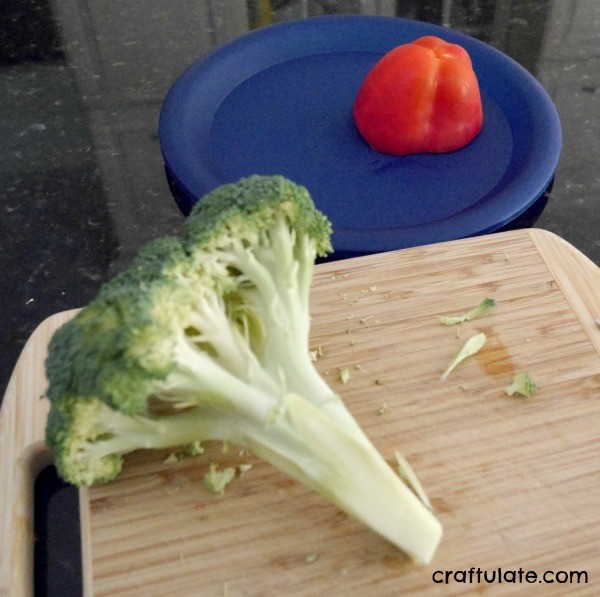 Then I cut a small section from an orange bell pepper, flattened it out, and used a butterfly-shaped cookie cutter to make the orange butterfly.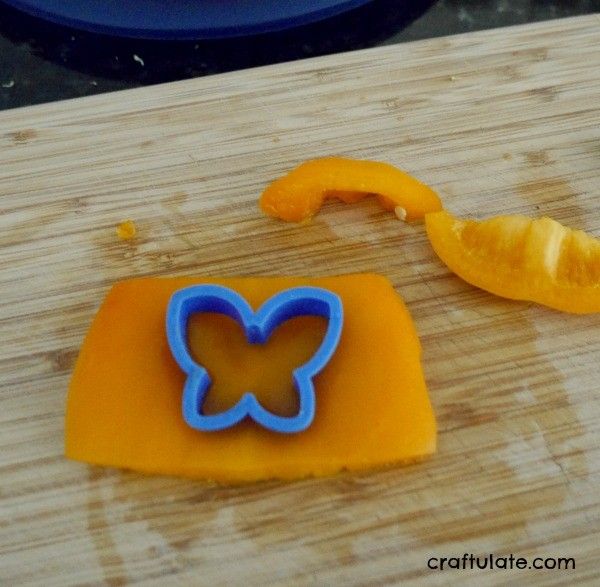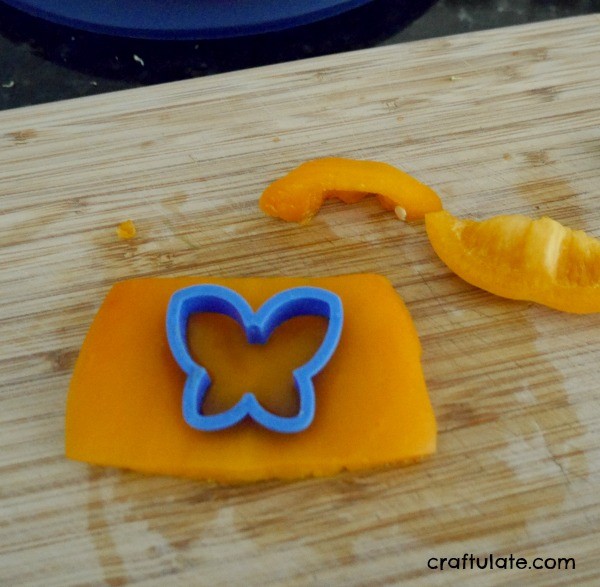 I made a little brown nut from a piece of mushroom. I didn't manage the purple bird, the black spot or the other items – because I thought it looked near enough at this point. But I did add some coloured fish crackers to the "water".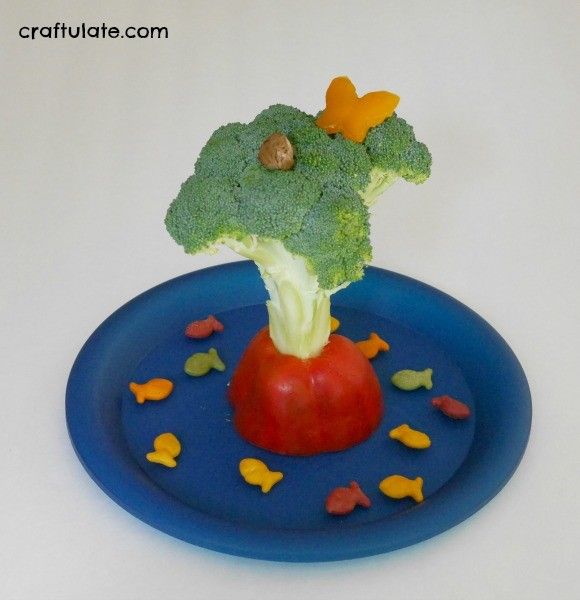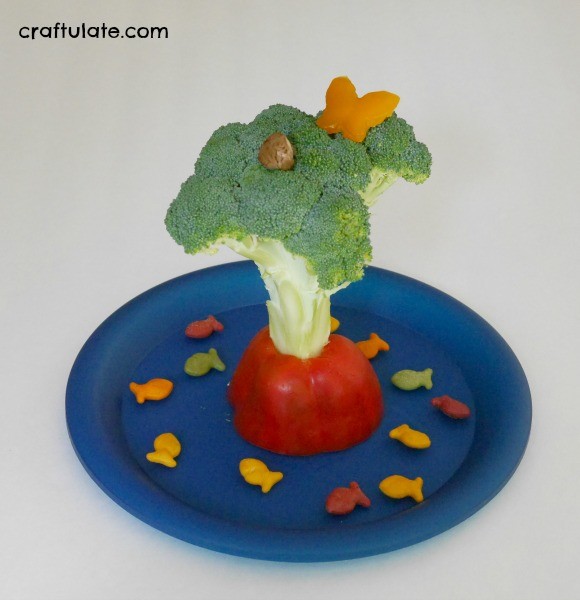 Note: This fun snack did leave lots of unused vegetables pieces – which were perfect for stir-frying as a side dish which my husband and I ate for dinner that evening!
If you love this book as much as we do, then check out the other Book Club Play Date activity ideas from my co-hosts!