These fun treats are made by setting goldfish crackers in jello – they look really cute!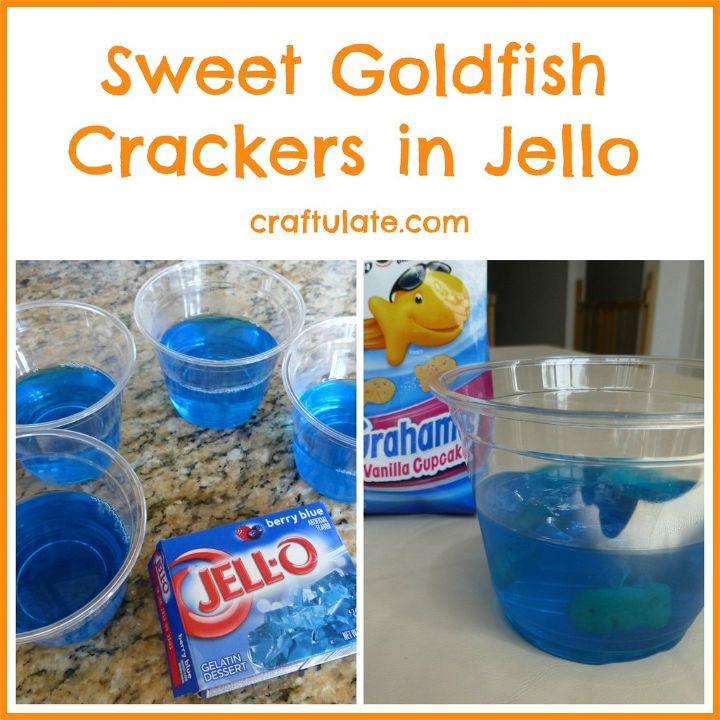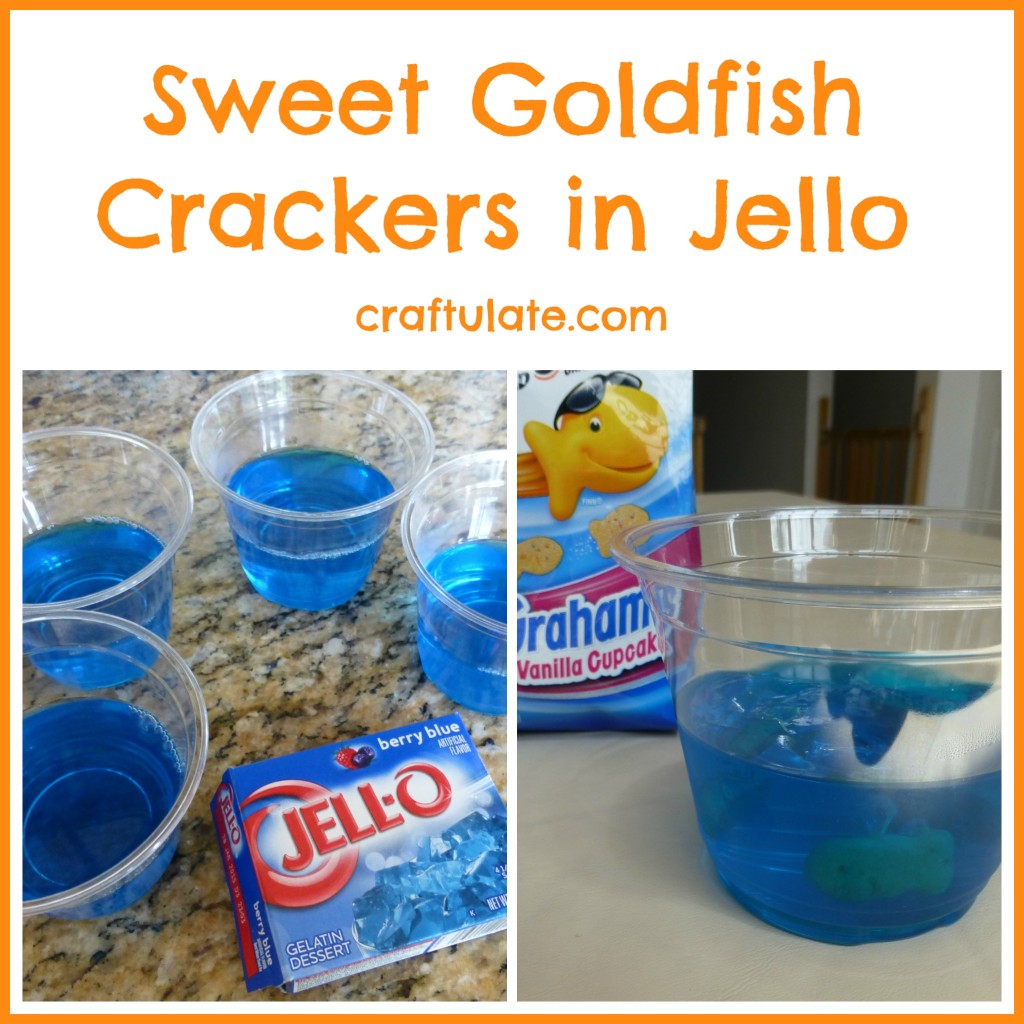 The following post contains affiliate links, which means that at no extra cost to you I can make a tiny bit of money to help support this blog. Thank you!
I made some blue Jello according to the pack instructions, and divided the mixture into four clear plastic cups.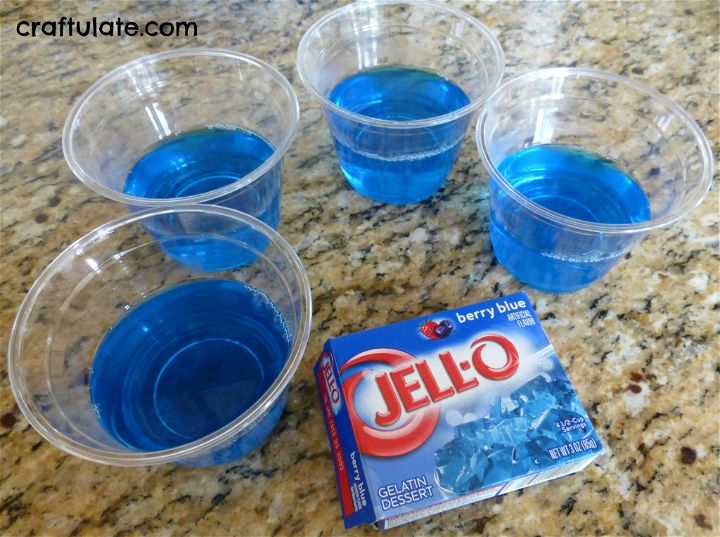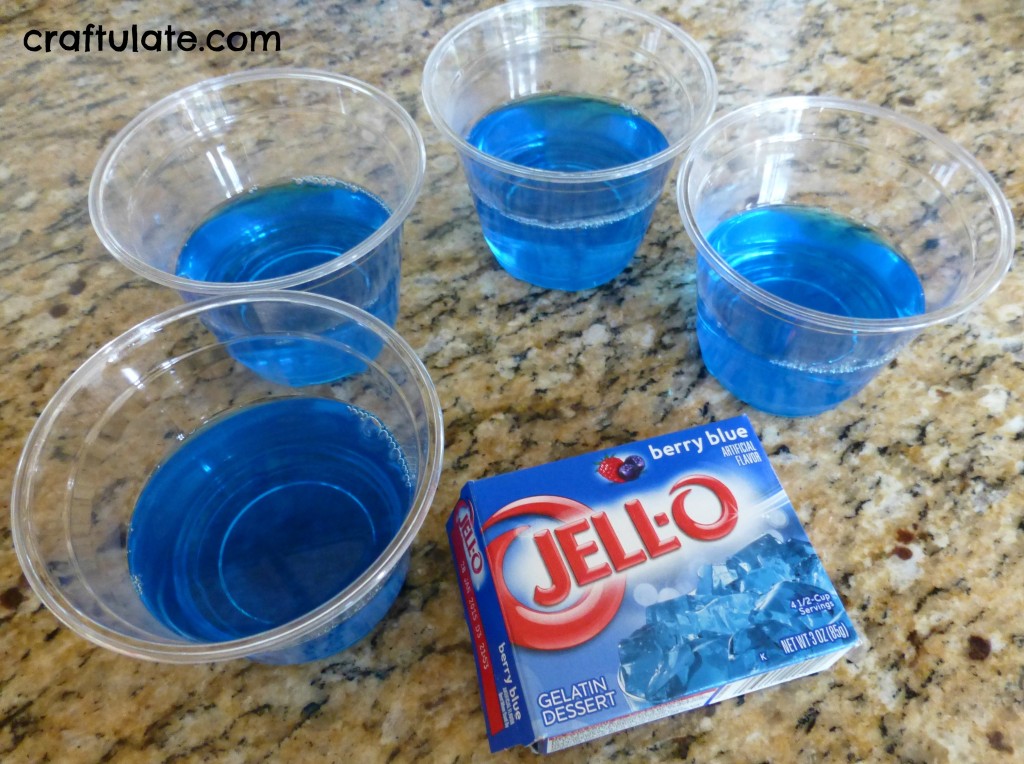 I put the Jello cups into the fridge. After about an hour, when the Jello was gloopy but not solid, I pushed in three Goldfish Grahams into each cup. These type of Goldfish crackers are sweet, and I thought they'd look really fun in the blue sea of Jello.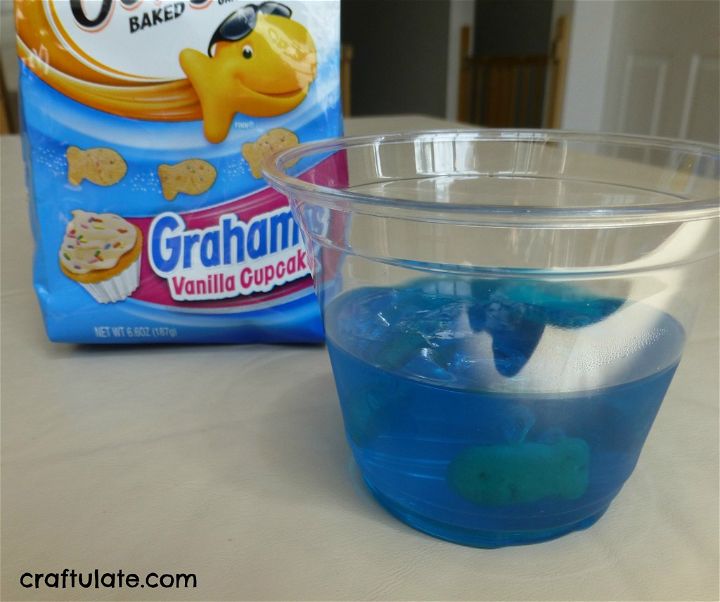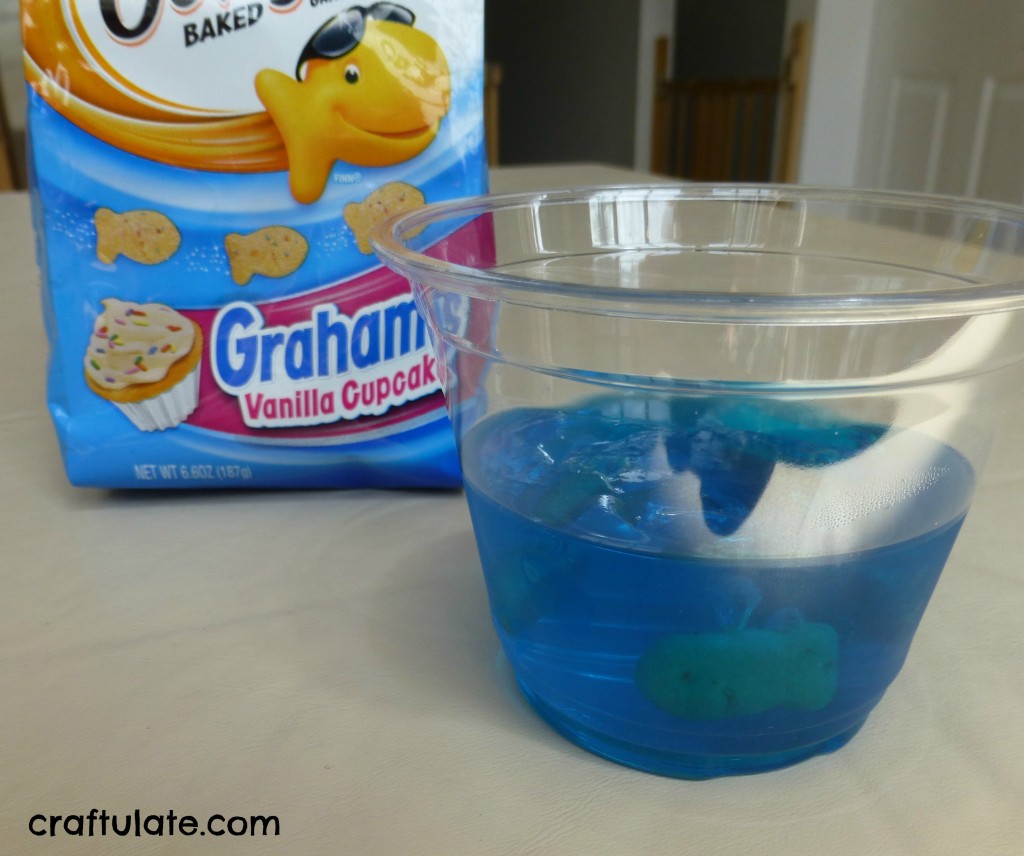 After the Jello had firmed up it looked so cute!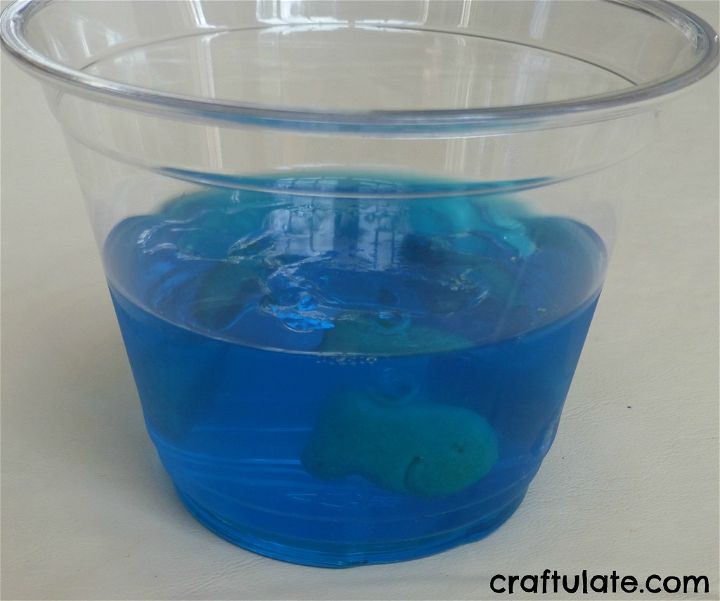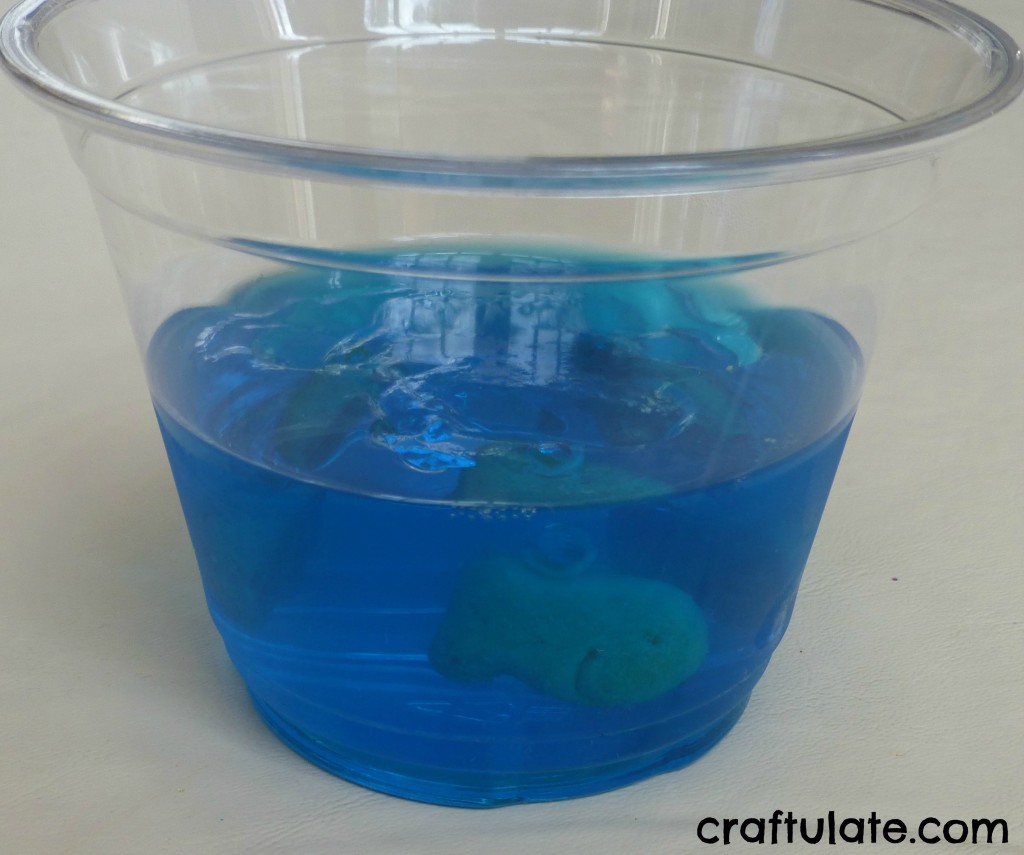 I brought them out for a playdate and the girls loved how they looked and immediately started to dig in. However, they didn't like the taste very much! I thought that the Jello tasted pretty good actually, although the Goldfish had crumbled with all the moisture. So you might want to have a plan B for your next dinner party dessert.
Later I gave one to F and unfortunately he too was less than impressed. He dug around in it with his spoon for a while. Then I asked if he was actually going to eat it? I got a resounding "no". Huh. In fairness, I've not been able to persuade him to eat Jello to date, so I wasn't particularly surprised. I showed him that there were fish inside. He tried to dig them out but of course they crumbled. And he gave up.
Hey ho, all the more for me…
This activity was part of our Orange Crafts and Activities week.