Soap foam is a fun way to extend outdoor water play.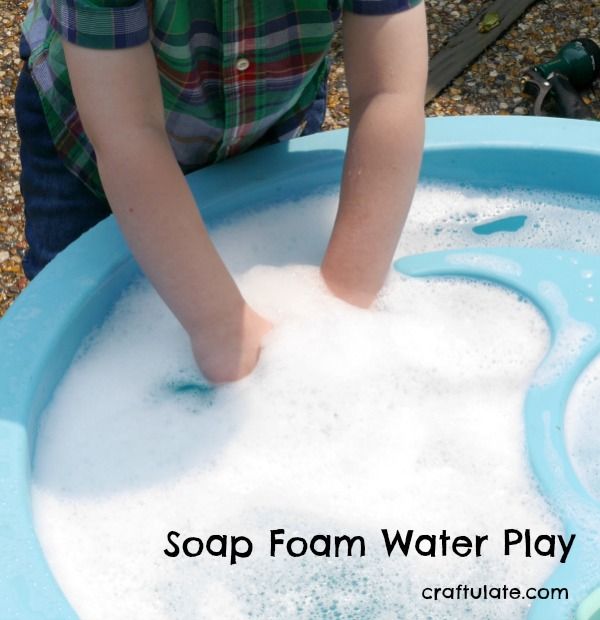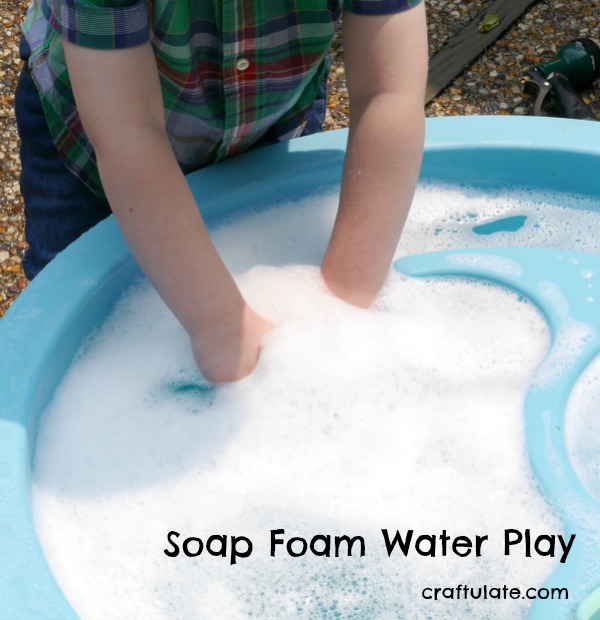 The following post contains affiliate links, which means that at no extra cost to you I can make a tiny bit of money to help support this blog. Thank you!
Set-up for this activity was very easy! I poured some dollar store liquid hand soap into the water table. Then asked my son to fill the water table with water from the hose. He LOVES using the hose!!
There were lots of bubbles!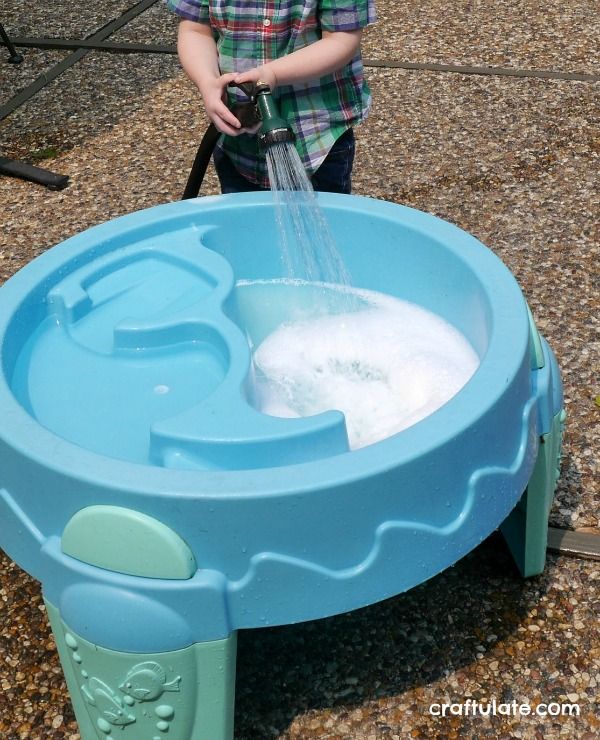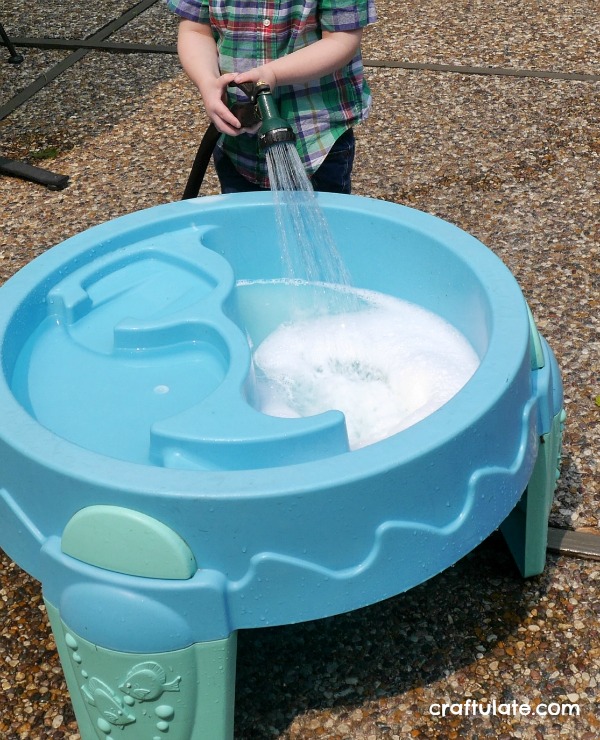 He kept adding water until the table was full. We added a few toys. He scooped a lot into the water wheel. We noticed that after all the water had run through, the foam then dripped through and this would make the wheel turn very slowly.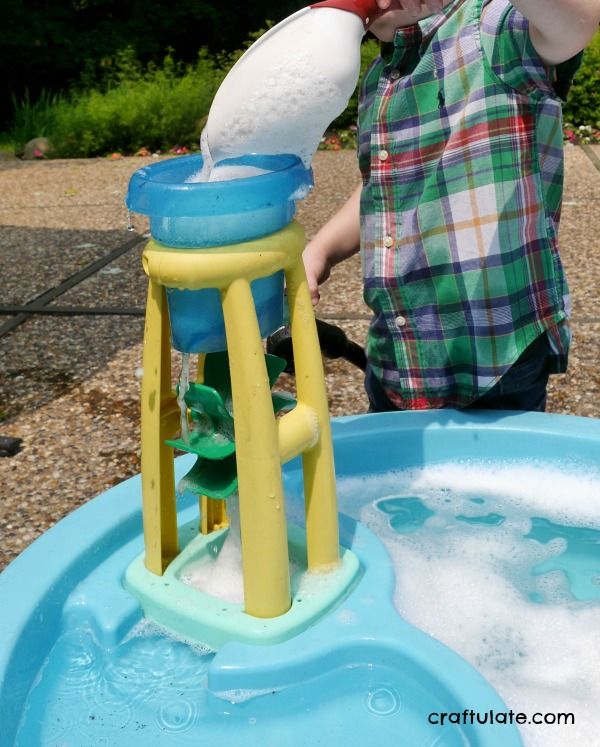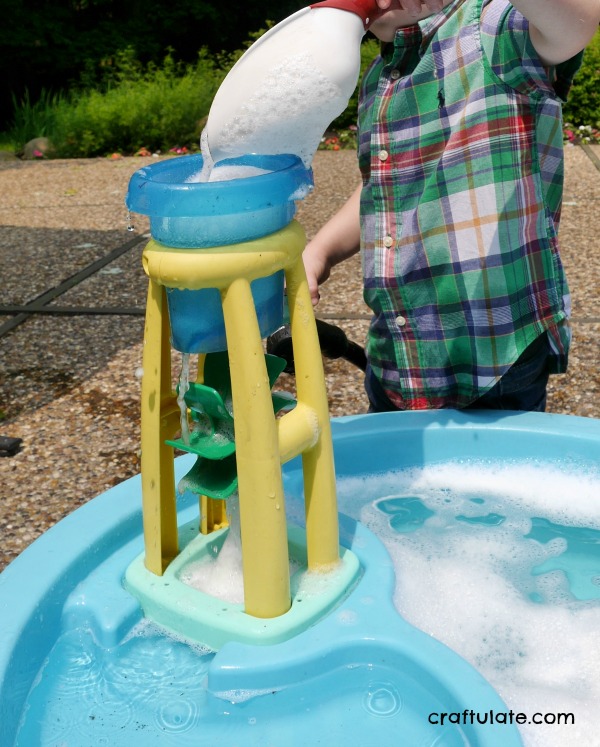 Finally the hands were in!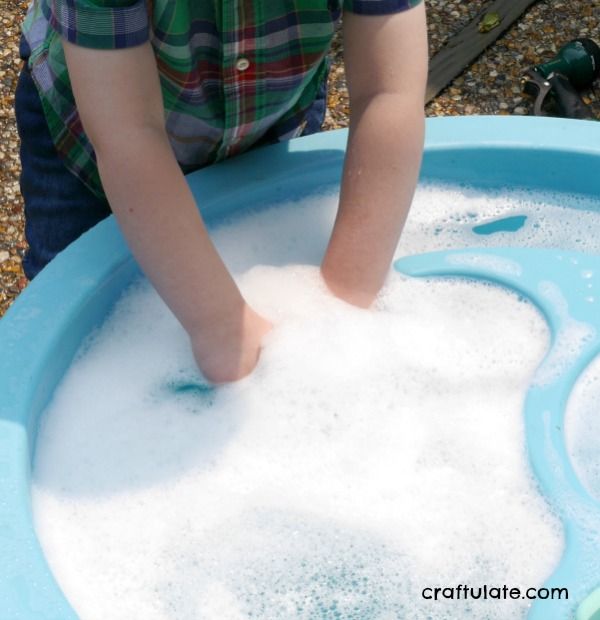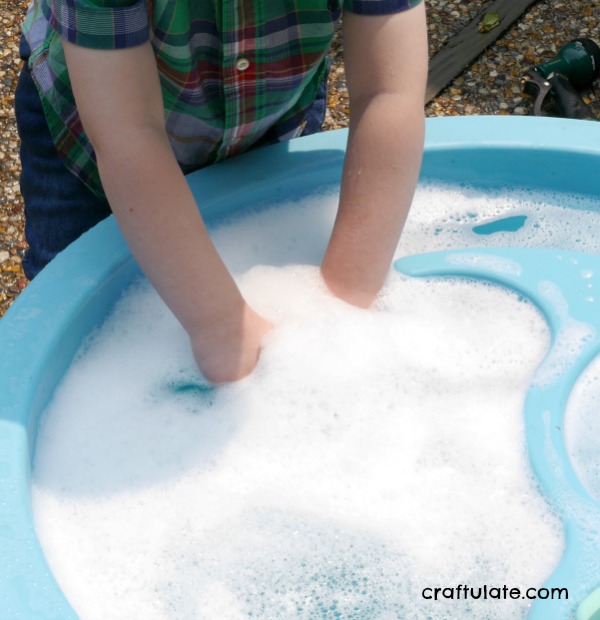 Foam hand!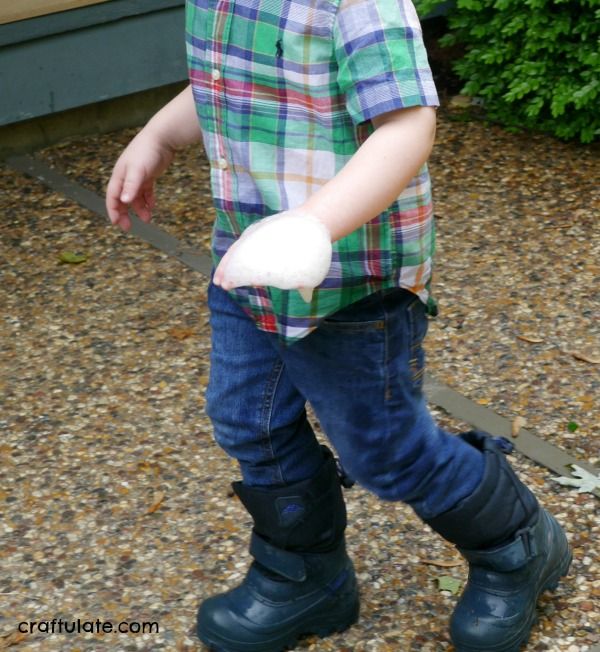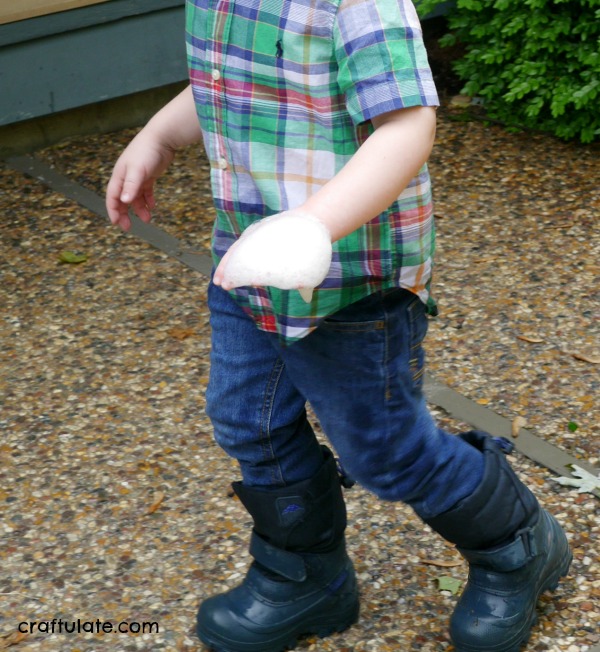 This simple activity kept F occupied for far longer than I thought it would! He's not always very keen on having bubbles in his bath so I was pleasantly surprised that he found these so fun. We also had some friends round a few days later and repeated it – everyone joined in!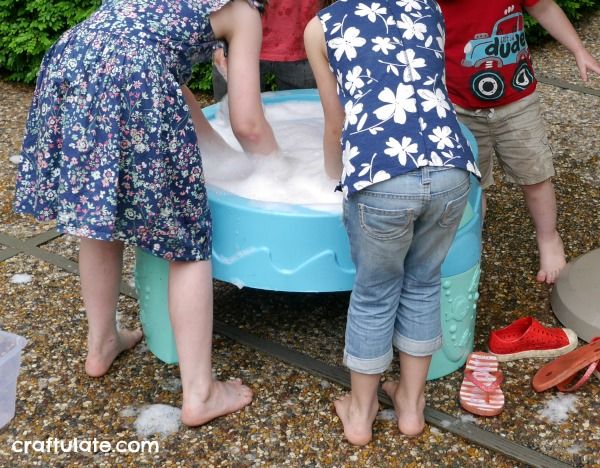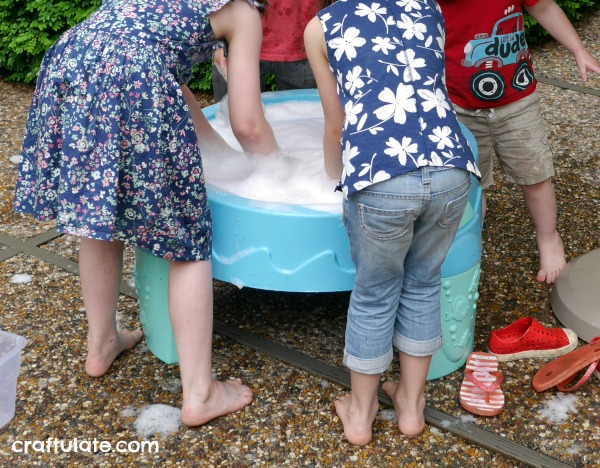 They hid toys, found them, and generally found many different ways to play with the foam. And although everyone got pretty wet, they were also quite clean, too!!