Have your kids tried sensory play with rice? It's even more interesting when you let them lead the activity!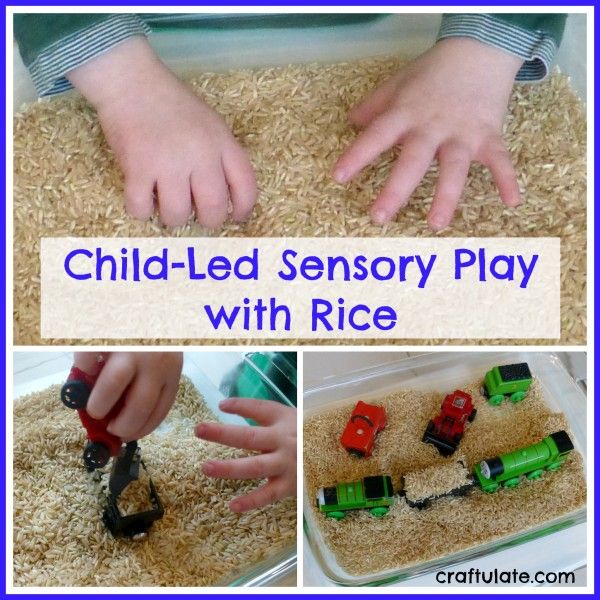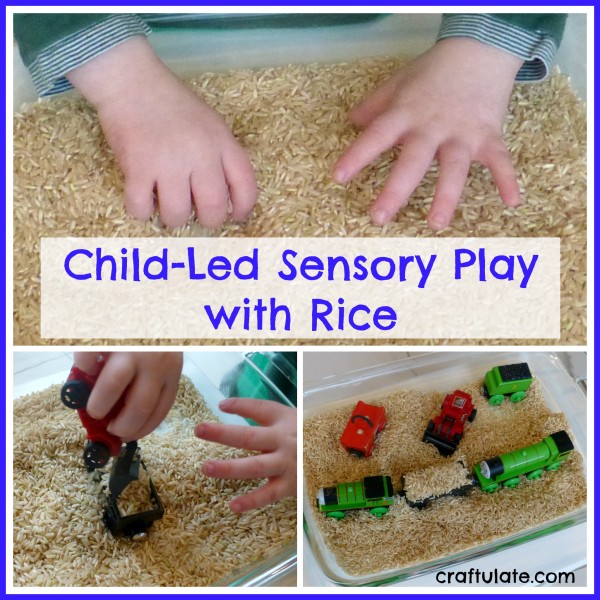 The following post contains affiliate links, which means that at no extra cost to you I can make a tiny bit of money to help support this blog. Thank you!
We are taking part in a blogger challenge set by our friends at Little Bins for Little Hands, encouraging sensory play with rice for children. So here were our instructions for the challenge:
"Invite your child to explore a simple brown or white rice sensory bin as they choose. Please keep it as child led as possible."
Well, OK! So I poured some brown rice into a large glass dish. At first my son went in with his hands.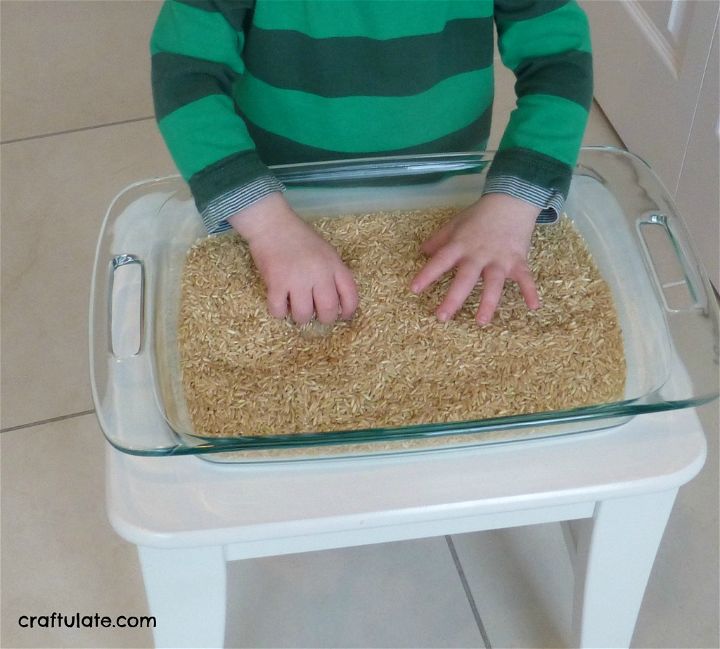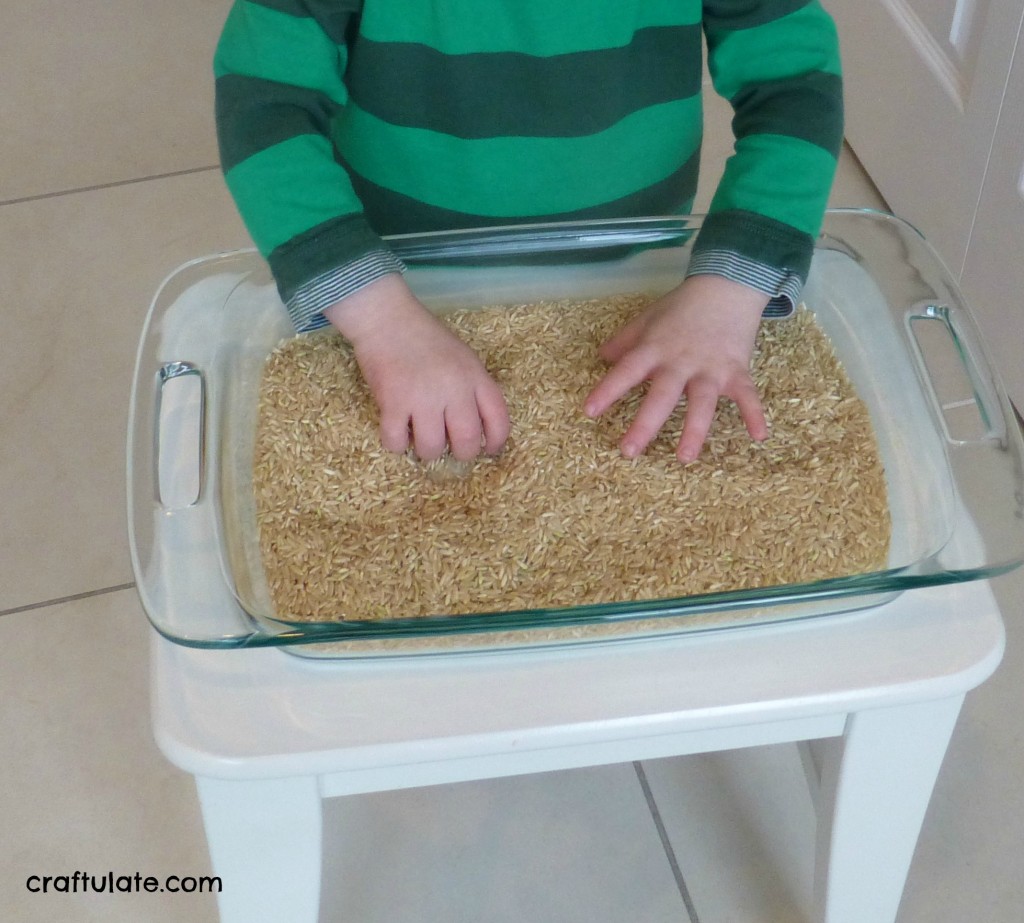 It wasn't a complete surprise when shortly afterwards he went off and got a digger and train cargo car. Lots of scooping and pouring and action!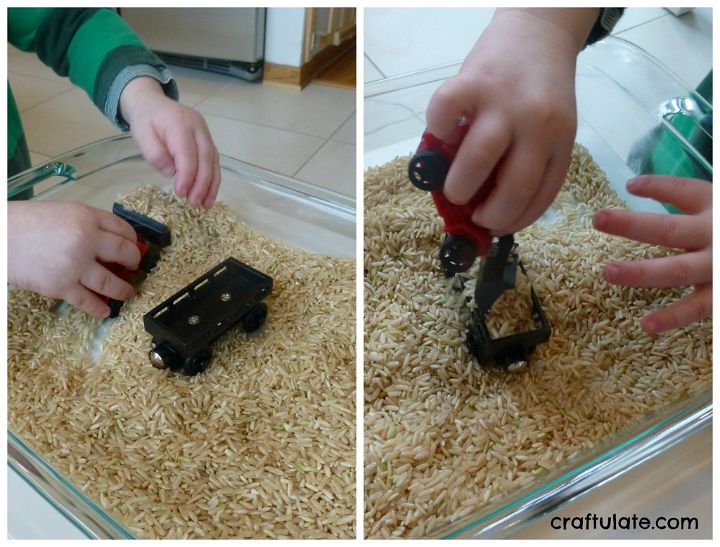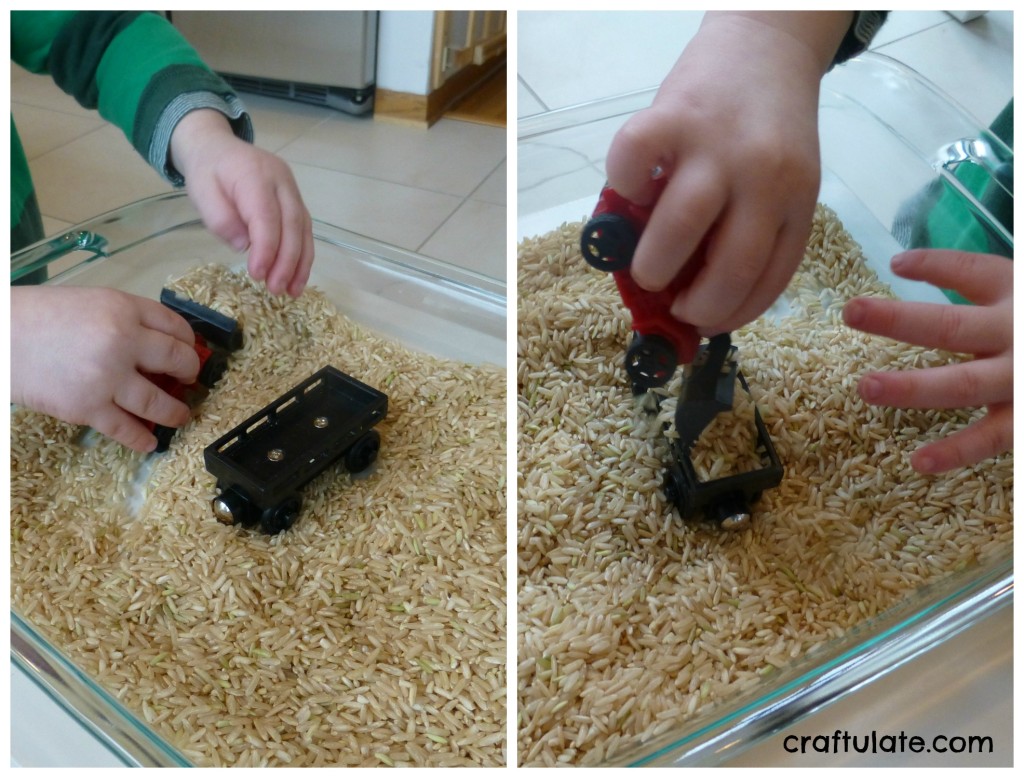 At one point he took quite a bit of interest in the photos I was taking, so I got his new camera that he just received for his birthday a few weeks ago. Here's the best of his photos – very arty. Ahem.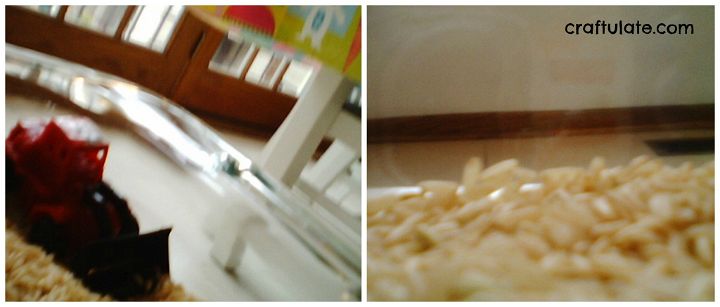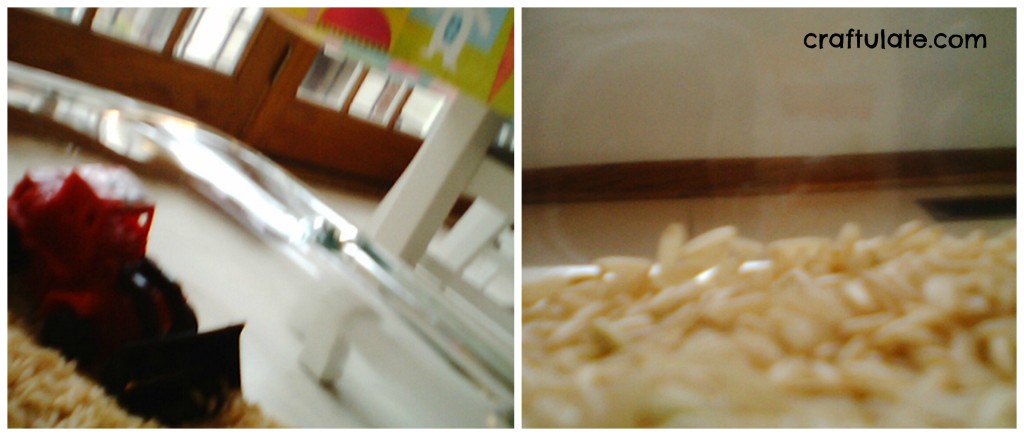 He played with the rice sensory bin for quite some time, adding more trains to the rice.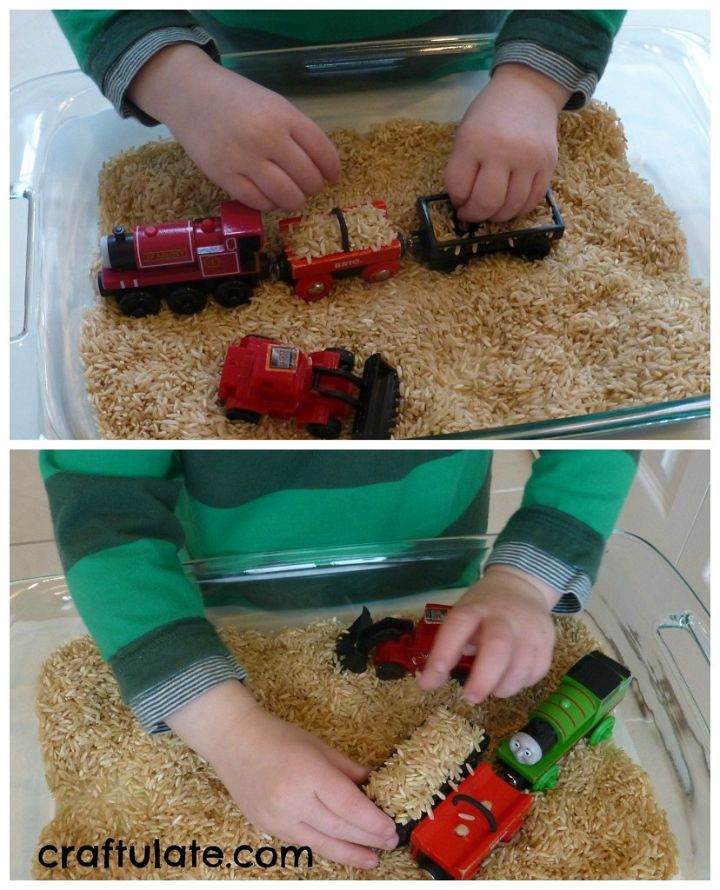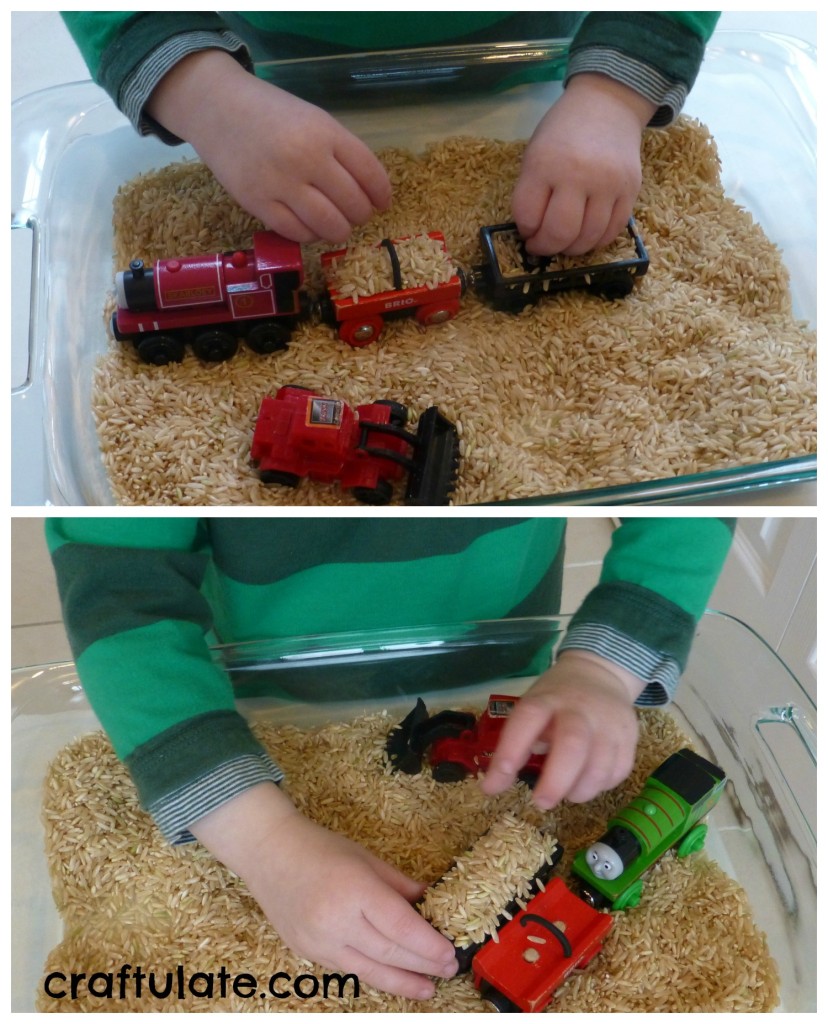 When he had finished playing with it, I asked him to help clean up the rice that had spilled on the floor. 😉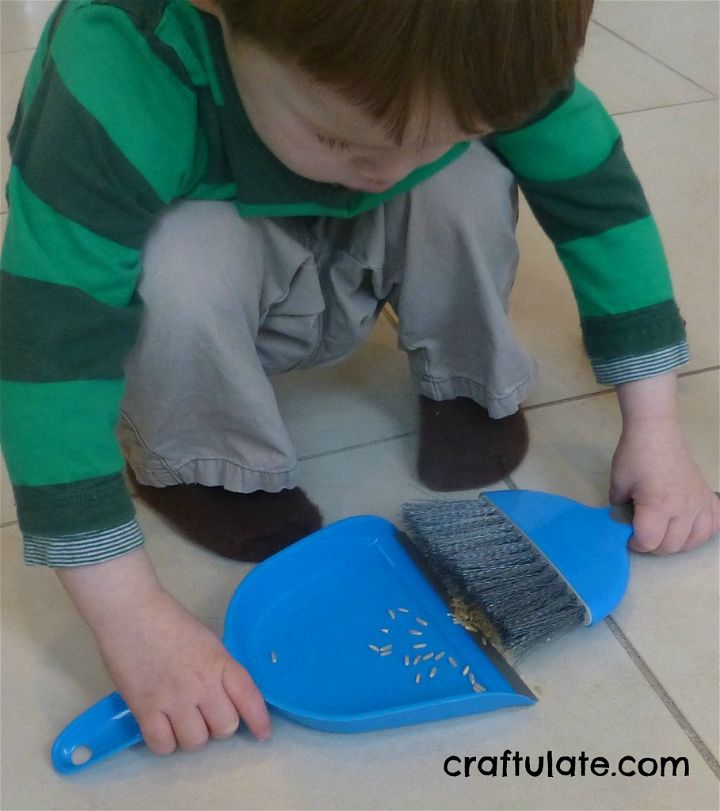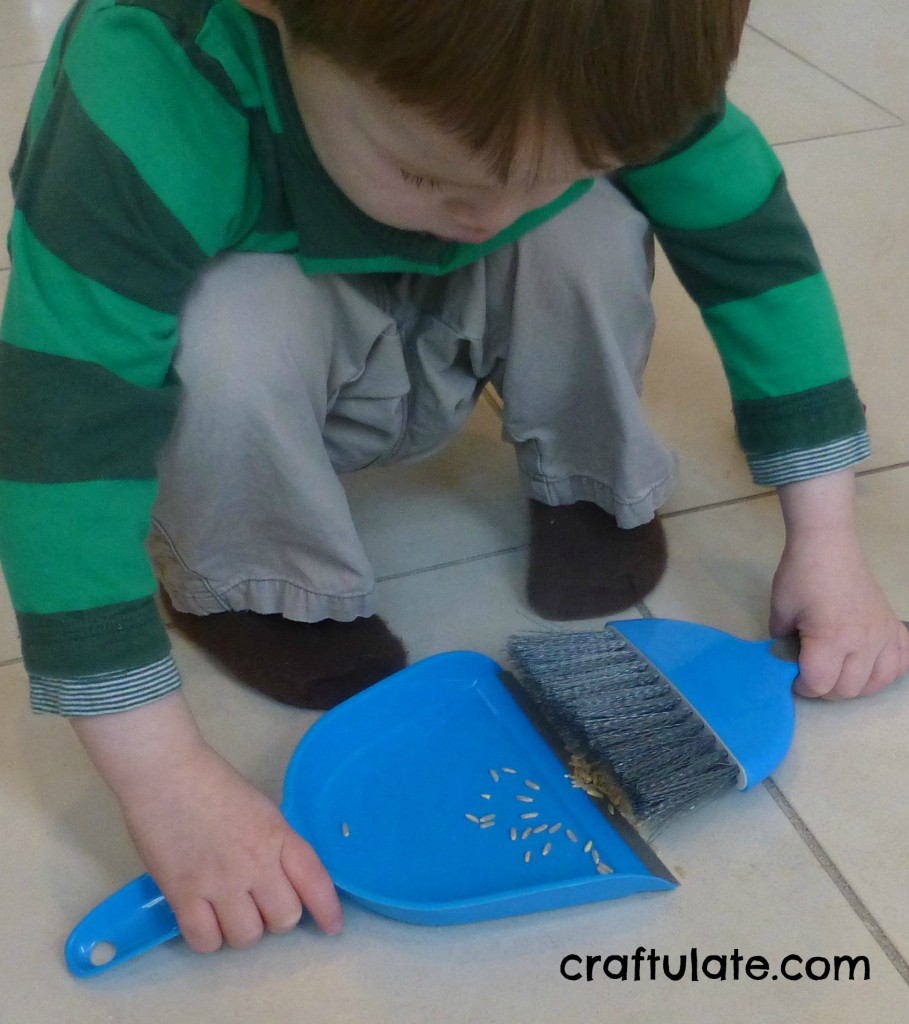 As far as set-up goes – you can't beat this activity for simplicity! If you want to see what everyone else did with their rice bins, check out the links below!