This race car footprint wall art looks great on my son's bedroom wall!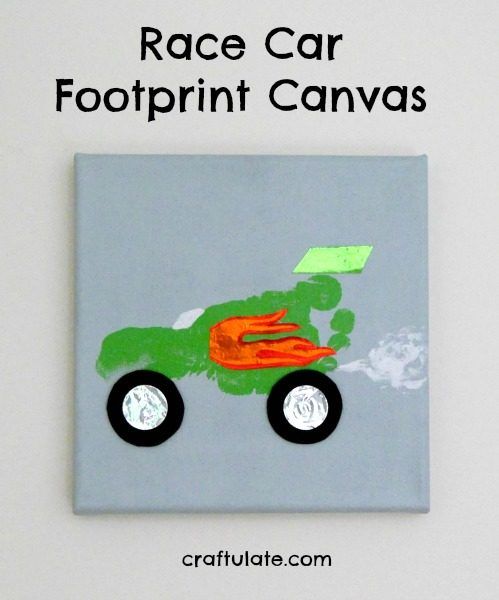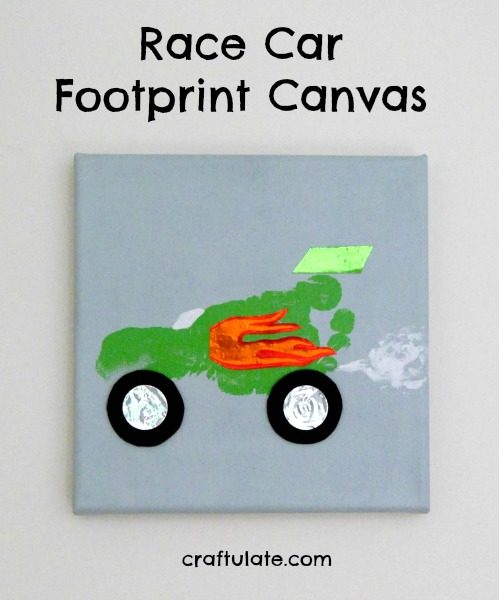 Disclosure: I was provided with these paints from PLAID free of charge in exchange for my fair and honest review. Please see my disclosure policy. This post also contains affiliate links, which means that at no extra cost to you I can make a tiny bit of money to help support this blog. Thank you!
My son and I are always looking for new ways to decorate his bedroom wall. The last picture we put up was a canvas that he commissioned from a Hot Wheels picture he'd seen online. It was soooo hard but I tried to accommodate his request!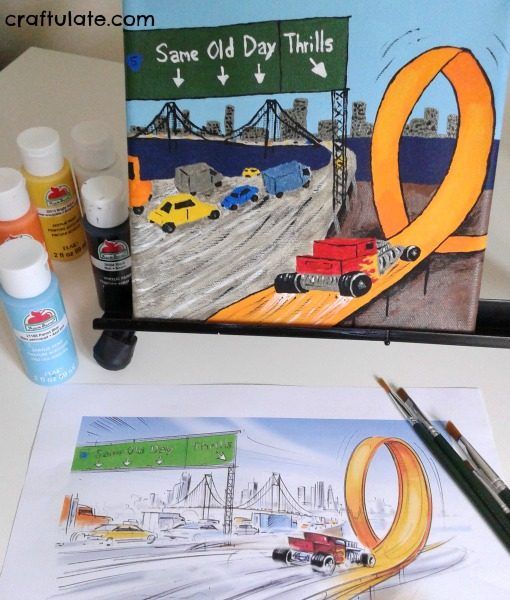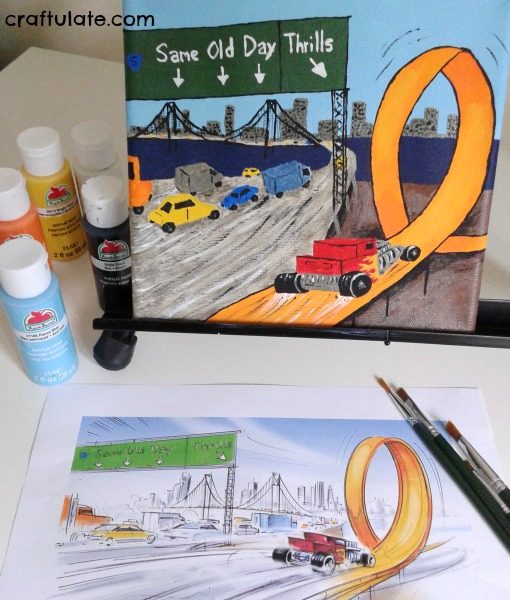 To make this latest car-themed wall art, we painted a 8×8″ stretched canvas with Apple Barrel Granite Gray.
We gave it two coats then left it to dry overnight.
Next day we added the footprint car. I painted F's right foot with Apple Barrel Bright Green Gloss paint. He seemed to enjoy the experience! (Actually I wanted him to use Apple Barrel Hot Rod Red Gloss because of the name – but he definitely wanted green).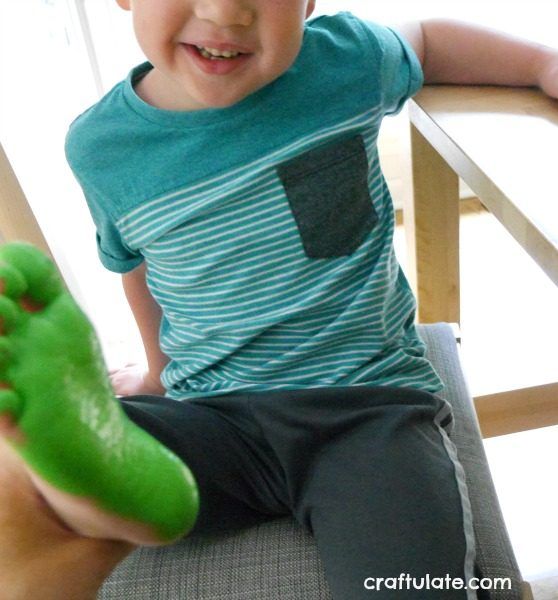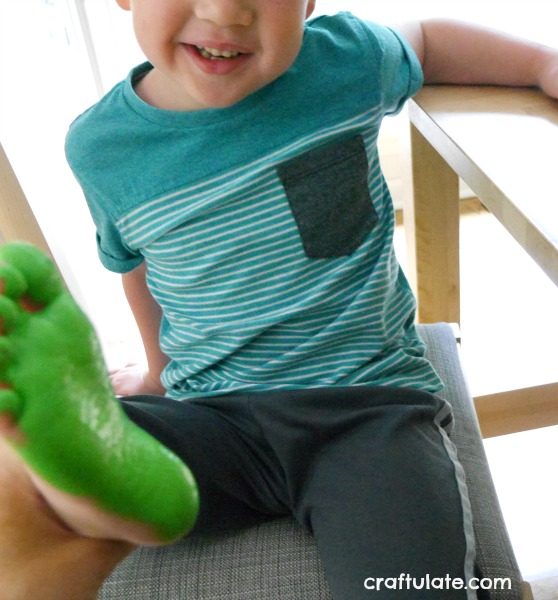 Then I firmly pressed it onto the canvas. I had the baby wipes standing by and the paint came off really easily!
Once the paint had dried it was time to add some detail. I used Apple Barrel Snowflake to add the driver's window and some exhaust fumes coming out the back.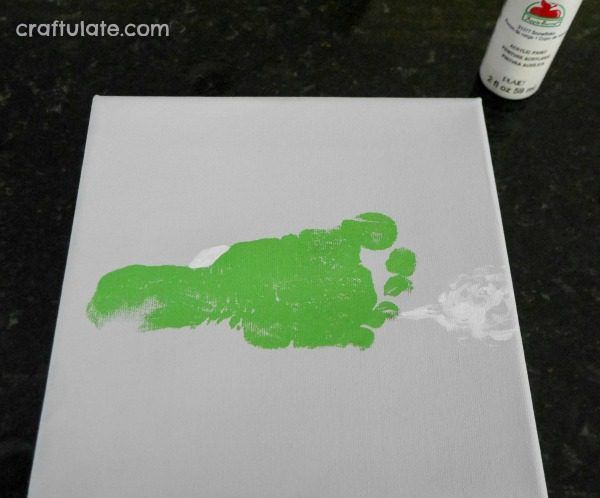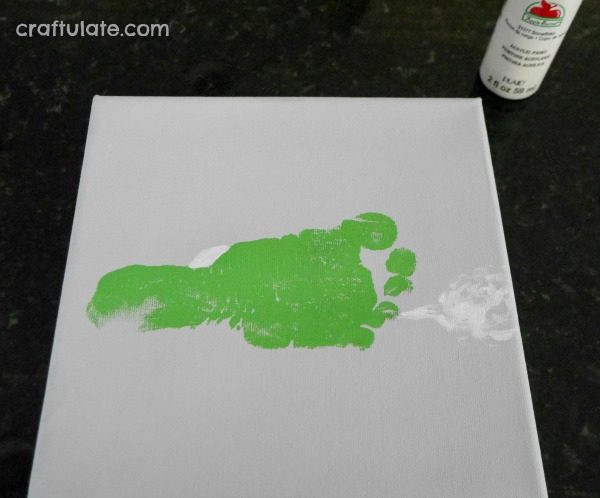 I cut out a spoiler and flames from some metallic paper. For the flames I drew an orange outline, and cut it out with precision scissors. I glued it onto the red paper, let it dry, then cut out the outline again, slightly larger.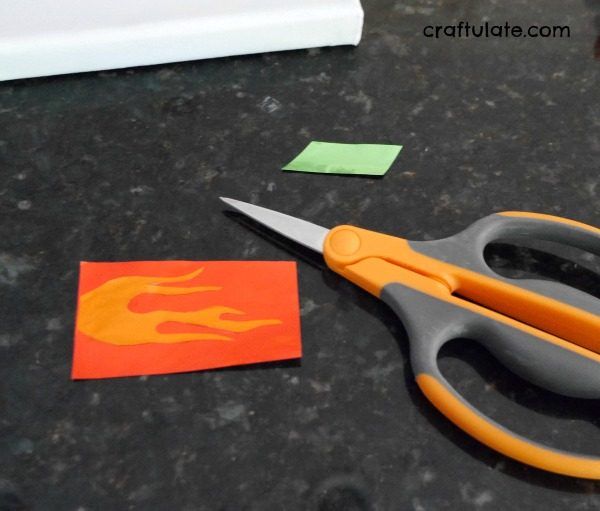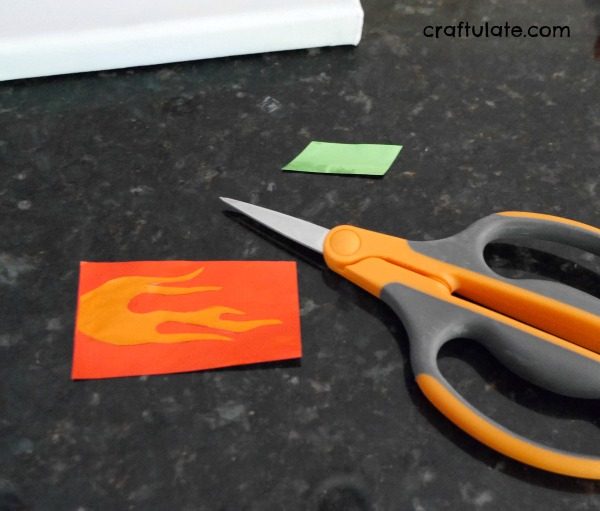 I glued the paper parts onto the canvas with Matt Mod Podge using a really handy roller that fitted onto my 2oz bottle!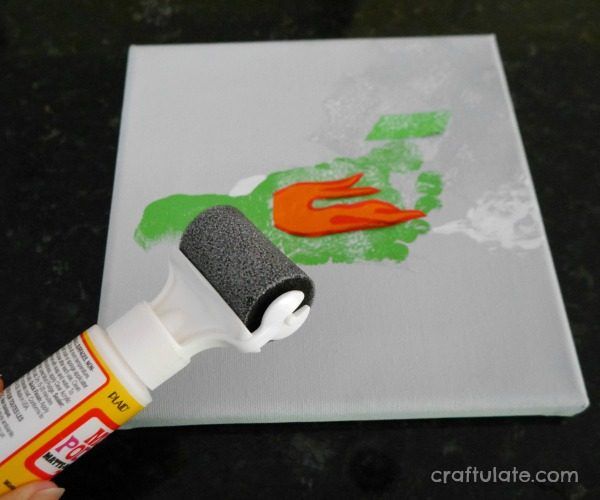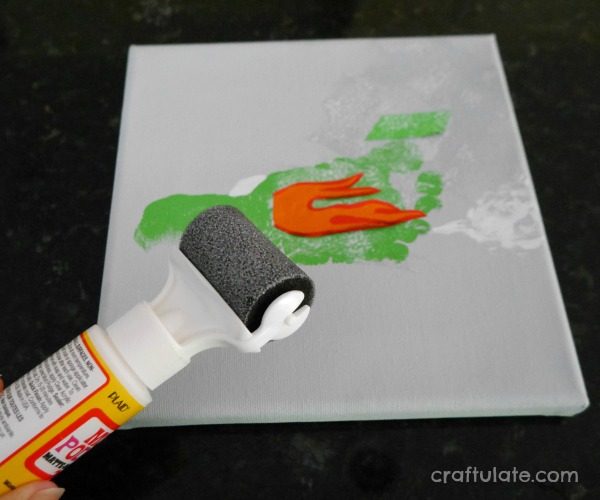 I gave the whole canvas a coat of Mod Podge too.
Finally, to add a bit of texture I used a round cookie cutter as a template to mark out a circle on black craft foam. I used a 1″ paper punch to cut out two silver circles from the metallic paper, then glued them onto the craft foam. Then I glued them onto the car.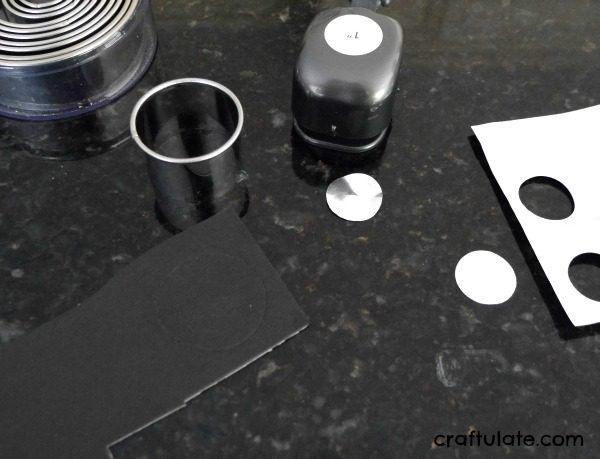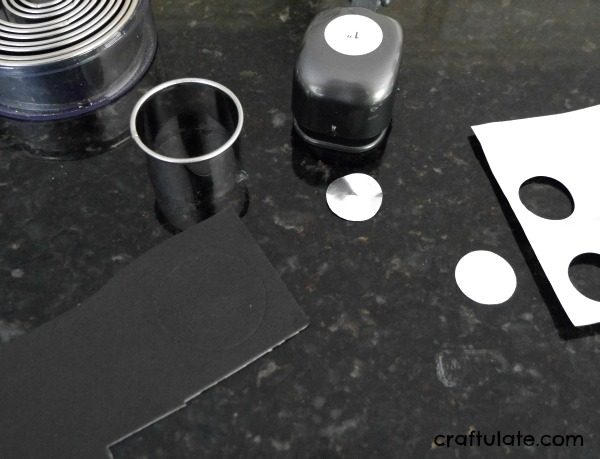 We both loved the final result and I know we'll treasure this keepsake for a long time!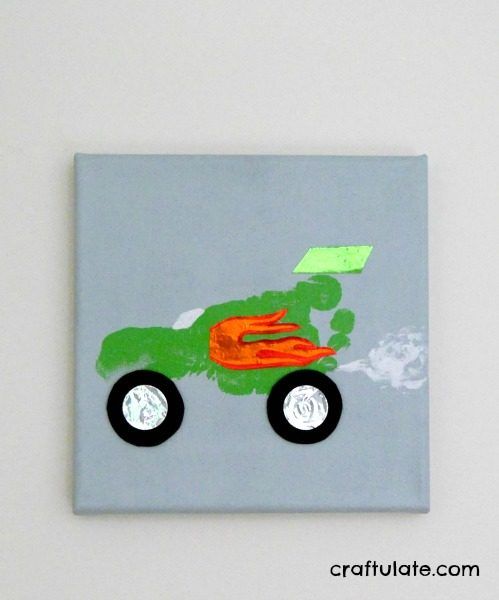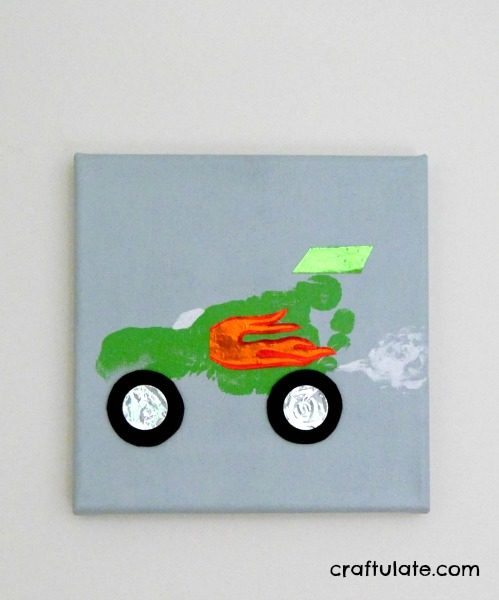 [bctt tweet="Race Car Footprint Canvas – a wonderful #keepsake and fun wall #art project!" username="craftulate"]