These quesadillas for kids are easy to make and will be sure to put a smile on their faces at mealtimes!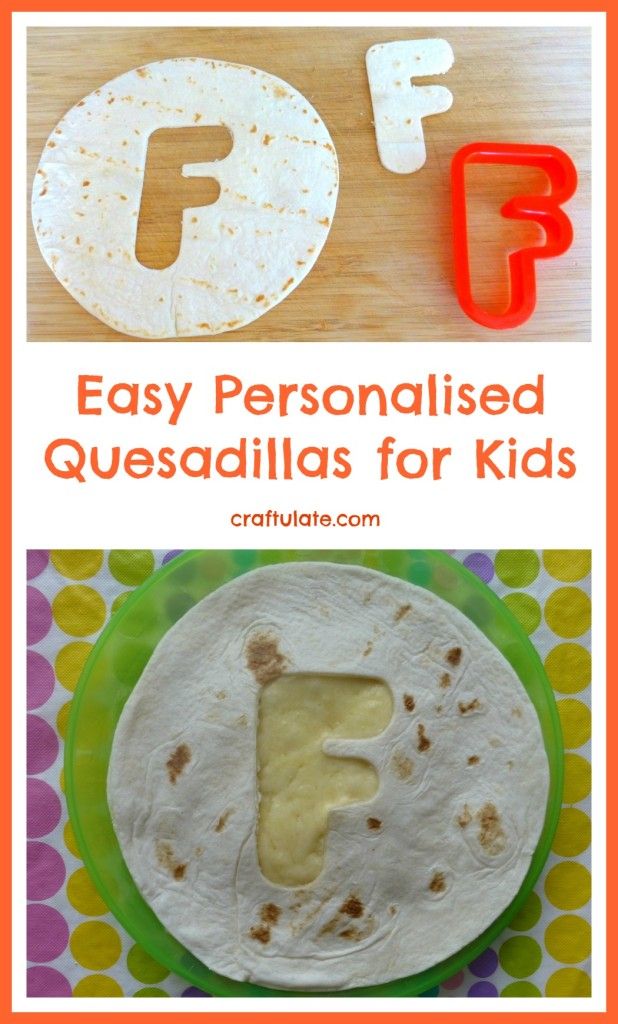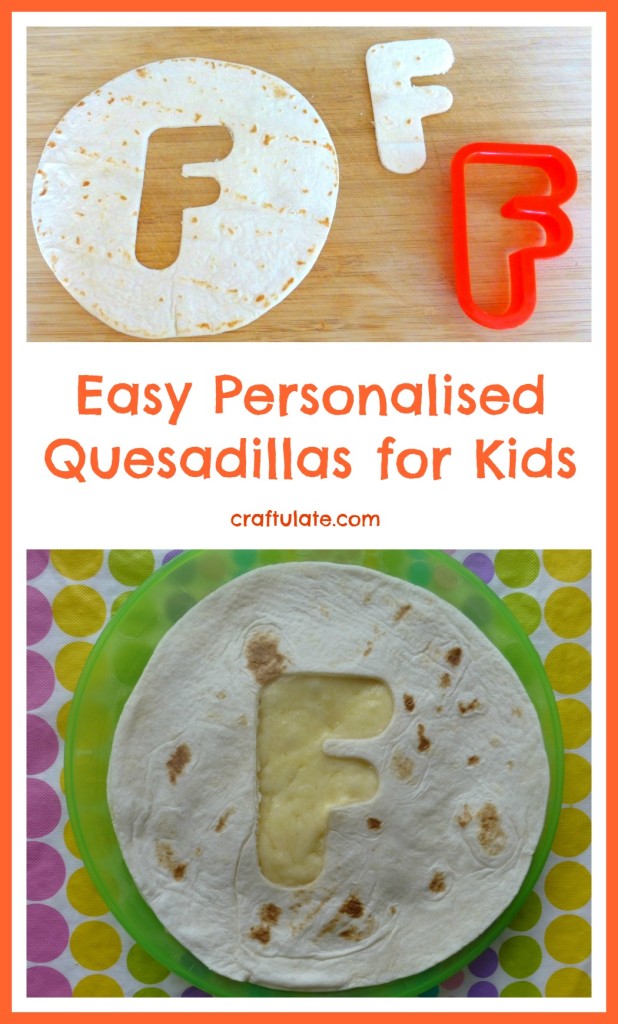 The following post contains affiliate links, which means that at no extra cost to you I can make a tiny bit of money to help support this blog. Thank you!
I make these quesadillas under the grill (broiler) and it is a really easy way to make a simple meal a lot more fun!
For each quesadilla:
2 tortillas (I like the soft small ones, about 6.5″ wide)
¼ – ½ cup shredded cheese
Prepare the top tortilla of the quesadilla by using a cookie cutter to cut out your child's initial. I used these Wilton cutters. If you are using letters with a counter (like D, R, P, B and Q) remember to save the middle bit to complete the letter on the quesadilla!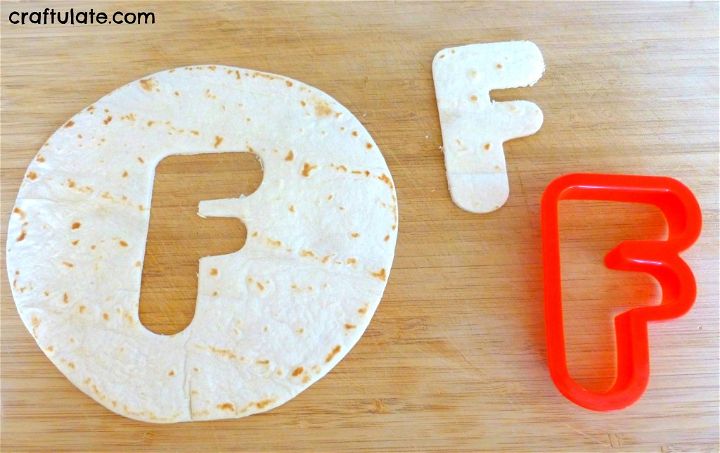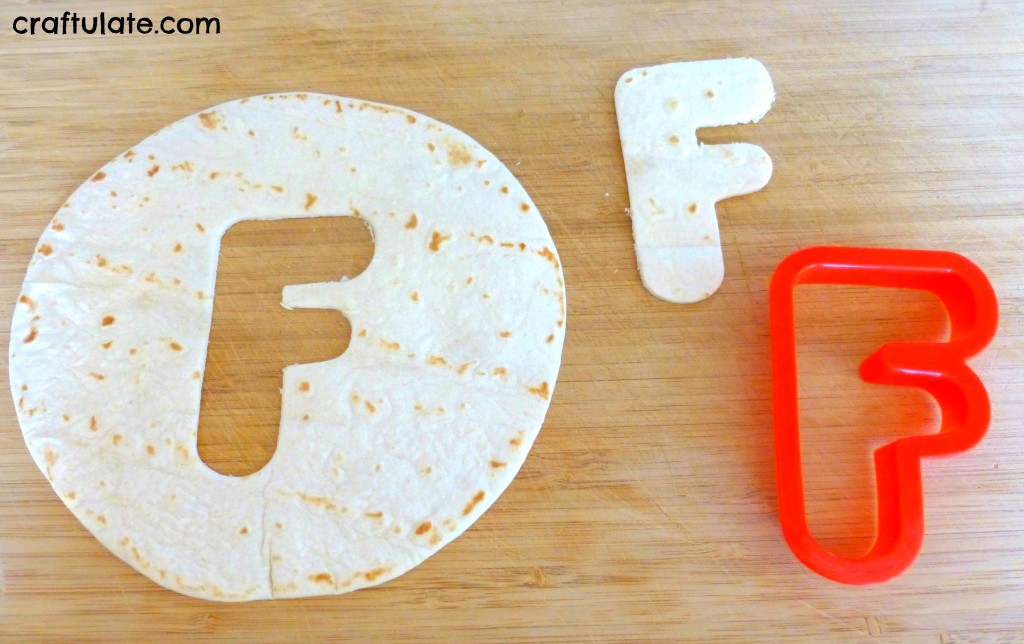 Then gently heat the non-cut tortilla under the grill (broiler), and when it has become a little bit hard, add the cheese. Put it back under the heat until the cheese has melted.
Note: My favorite cheese for making quesadillas is Queso Chihuahua. It melts easily and has a wonderful flavor and texture. 
Add the cut tortilla on top of the cheese and return to the grill. Once this is crispy remove from the heat and serve!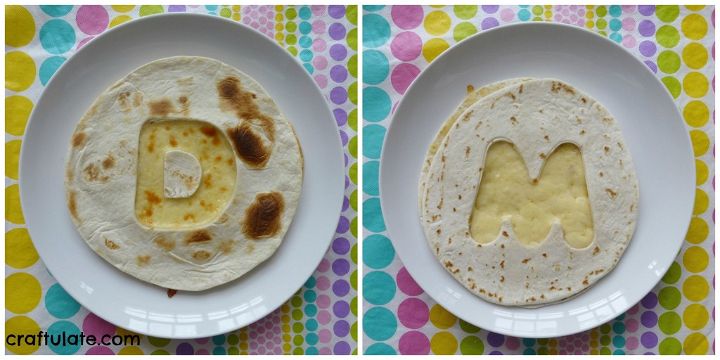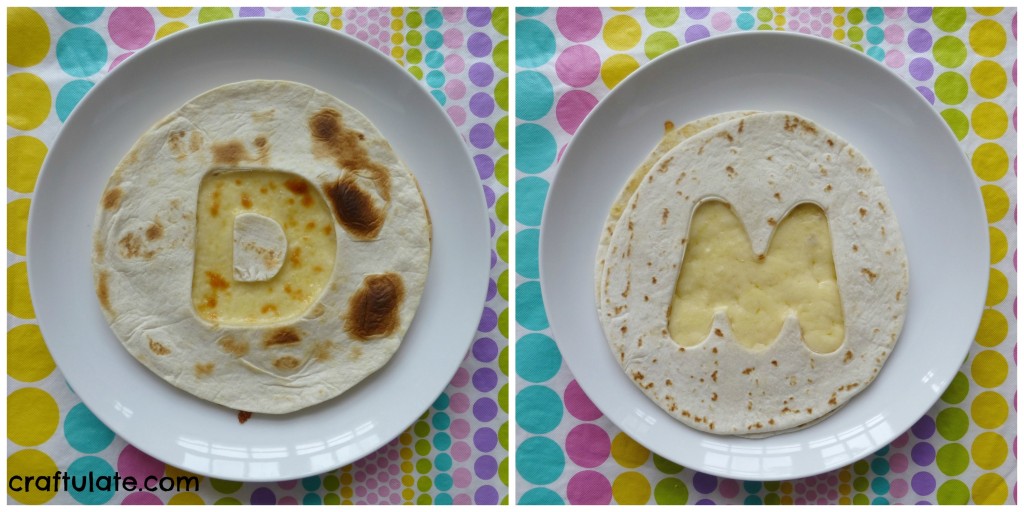 F loved his personalised quesadilla!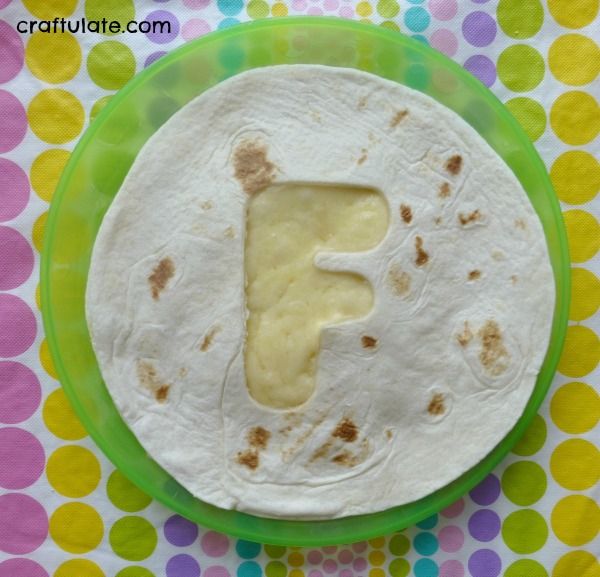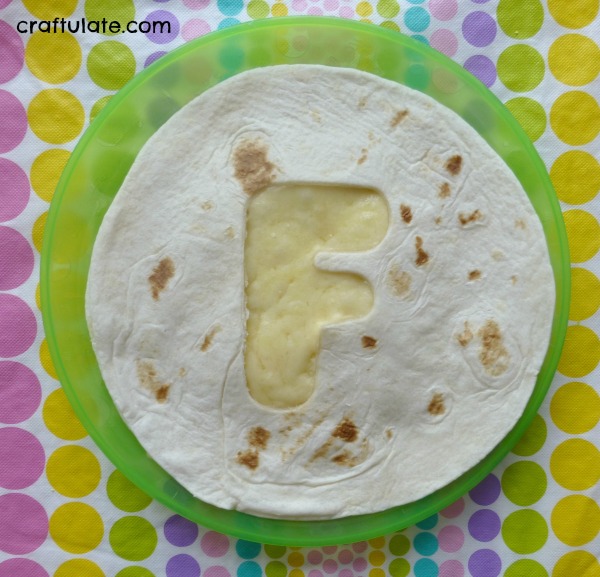 This would be great for a birthday treat too, using number cookie cutters!
[bctt tweet="Awesome idea for personalized quesadillas for kids using cookie cutters!"]
This meal is now part of the YUM! Healthy Recipes for Kids book! Check out the other amazing ideas!