We received a Japanese ghost book as a gift and decided to find out more about it!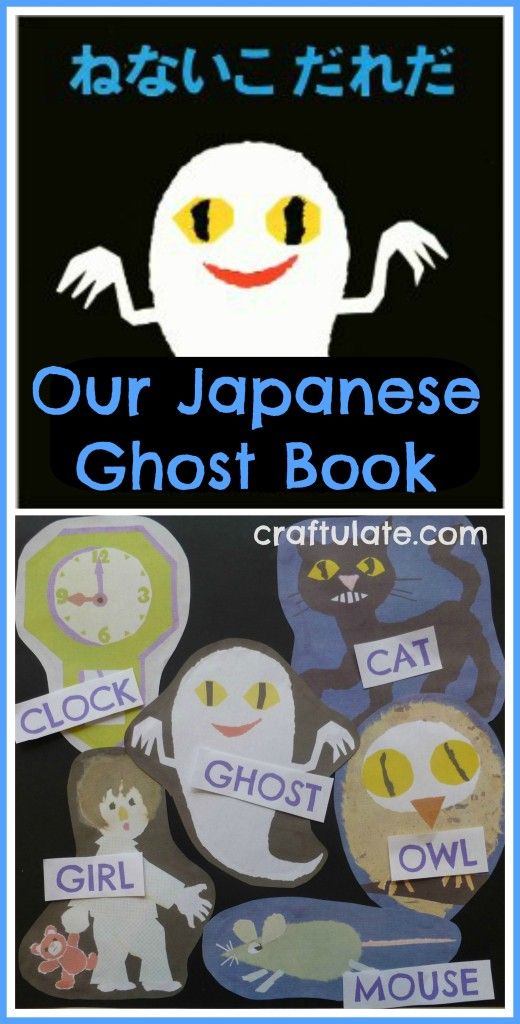 The following post contains affiliate links, which means that at no extra cost to you I can make a tiny bit of money to help support this blog. Thank you!
When my son was one year old my husband's Japanese colleague gave us a book, saying it was a Japanese classic and that our son should have it. A lovely gesture with one teensy problem. Neither I nor my husband can read Japanese. I decided to find out some more about this book!
The book is Nenai Ko Dareda by Keiko Sen and was first published in 1969. It has fairly simple but engaging illustrations.

For a while I was happy to just make up the story: there are illustrations of a clock, two owls, a cat, a mouse, a thief, a ghost and a little girl in her PJs.
Then we see the ghost again, who is now smiling. In the next two pages the ghost flies away into the night sky holding the little girl's hand. That's it.
My made-up story always goes along the lines of "someone is awake, who can it be?" and ends with "and off they go on an adventure!" But it's always bothered me that I probably wasn't telling the right story.
After a bit of research it appears that the title translates to either "Who Won't Go To Bed?" or "Don't Want To Go To Bed?". It also appears that the story has a slightly "sinister" twist to it. Apparently it's all written as a bit of a warning: if you don't go to sleep now you will be kidnapped and taken to Ghostworld. Hmmm. Not *quite* the same as going off on a fun adventure then.
"Perogyo", a Canadian blogger living in Japan wrote a post about this book at Perogies & Gyoza. She writes: I think that there is a tendency to frighten small children into good behaviour in Japan more than there is in Canada at least. I've heard parents tell their kids that Obake (ghosts) will come if they don't stay on the sidewalk or stop another undesirable behaviour.
But the ghost picture on the front cover is just too cute to ignore when preparing for Halloween, so I scanned and printed six of the key images from the book and made them into a collage.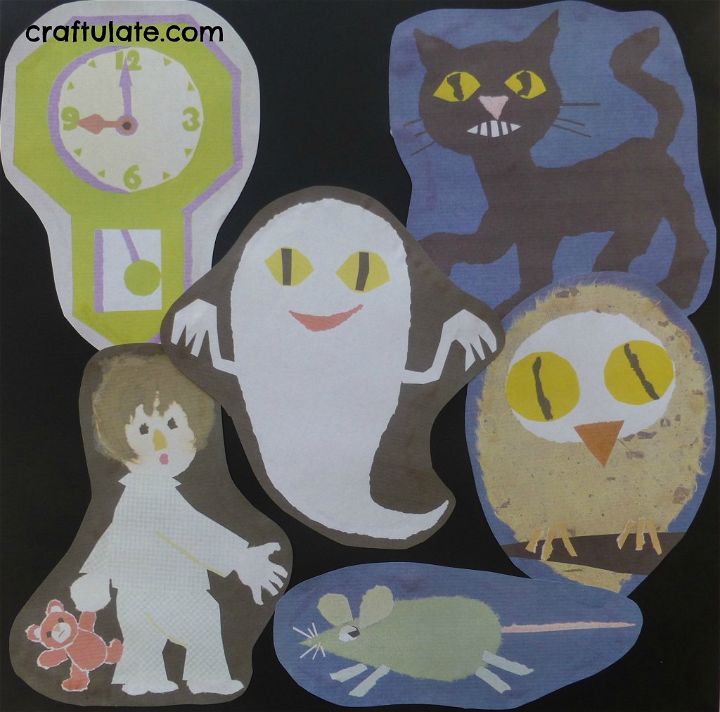 Then I printed out the names of the images and attached glue dots to the collage so we could match them up. But other than "cat", the words don't exactly lend themselves to emergent readers! So when F named the image I handed him the corresponding label.
Even though I couldn't quite endorse the intended message of this book, I am still glad that I found out more about it!