My Amazing Monster is a super cute book and plush toy that will help your child reveal their inner fears.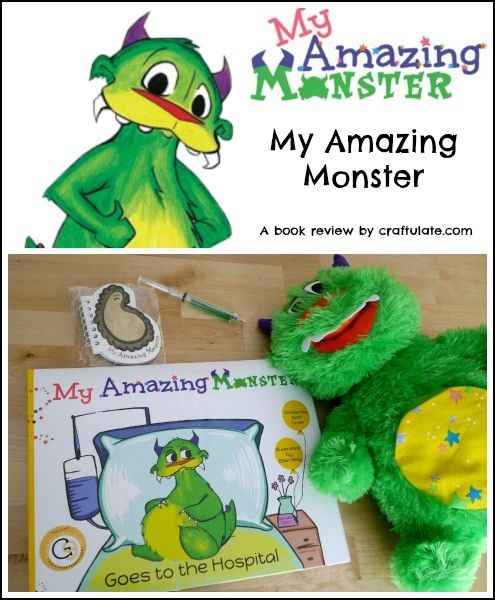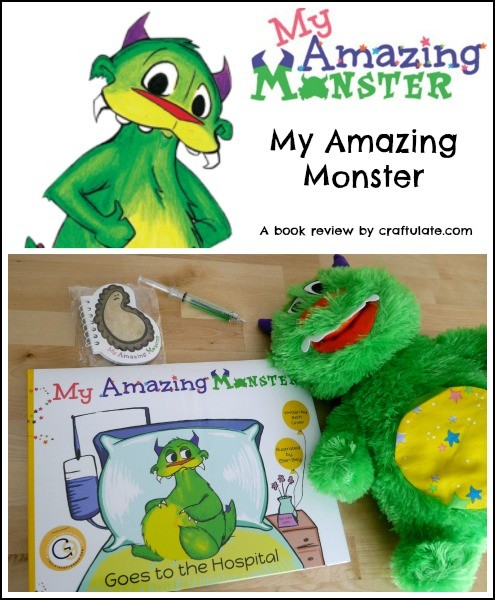 Disclosure: I was provided with this book by the author free of charge in exchange for my fair and honest review. Please see my disclosure policy.
I was lucky enough to meet Beth Cimler at Chicago Toy & Game Fair recently. She is author of the "My Amazing Monster" series that features "Gobble" – a pet monster that her father created for her 30 years ago. The books are accompanied by a cute Gobble plush toy which has an opening at the mouth. Kids who may have fears or worries can write down what is bothering them and feed it into Gobble. Parents can undo the secret zipper at the back and remove the written notes, which may give valuable insight into how the child is feeling. Ms Cimler told me that this helped a boy who had to have regular injections – but he was trying to be brave and didn't let the nurses know that they hurt him. His parents and caregivers would never have known if he hadn't tried to feed his worries into his pet monster.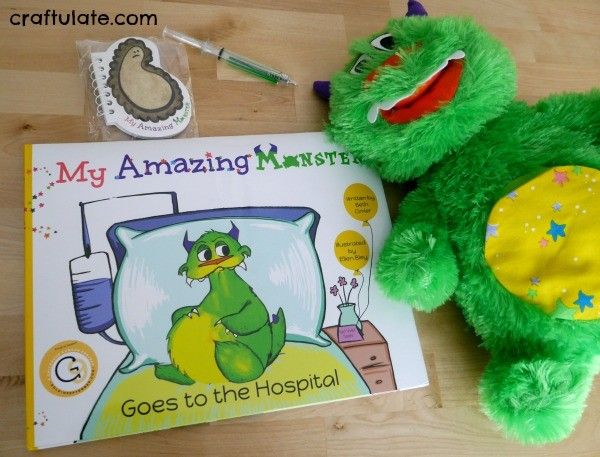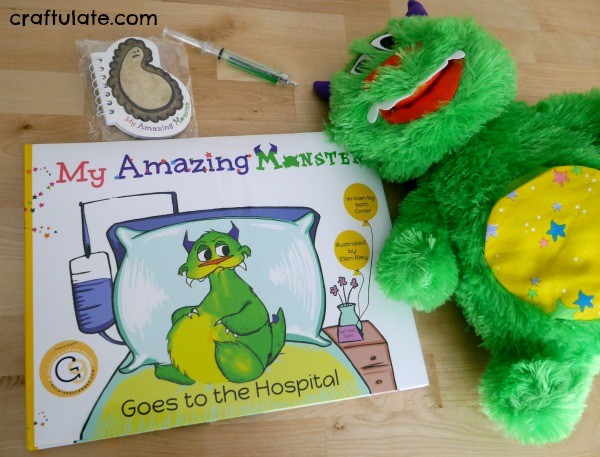 My Amazing Monster Goes to the Hospital would be a wonderful gift for any child who has to undergo surgery or is suffering from a long term illness. The set also includes a Germ Freaky notepad and Medicine Syringe pen! My Amazing Monster Meets the Bully (available summer 2016) may help any child who is struggling at school and is afraid to speak out.  Both books have lovely illustrations by Ellen Bley, who successfully portrays the monster as a nice one, not a scary one!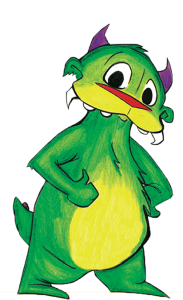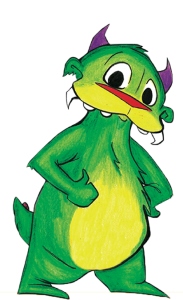 My Amazing Monster Goes to the Hospital can be purchased through the author's site – click HERE. Let me know which child in your life needs to banish their fears and worries.