These mud and dirt Halloween snacks are super simple to make and fun to eat!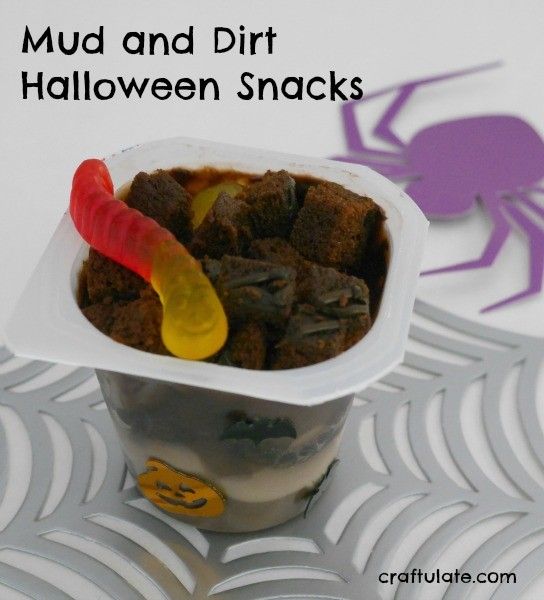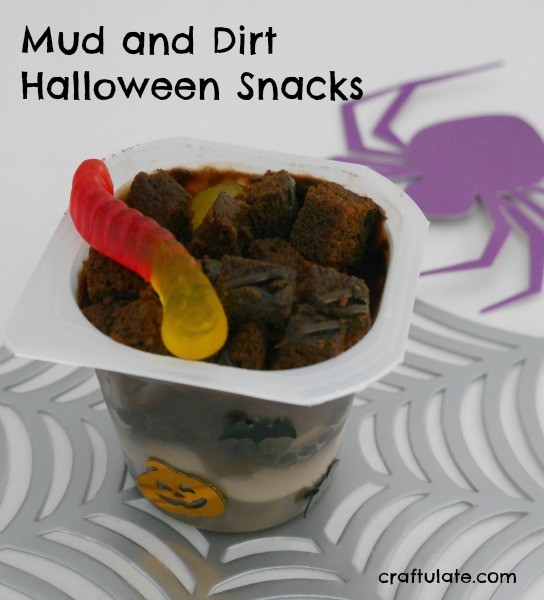 This shop has been compensated by Collective Bias, Inc. and its advertiser. All opinions are mine alone. #MixInMonsterMash #CollectiveBias
Halloween is one of my favourite events in the year – probably because there isn't a serious element to it at all! No potentially stressful gift-giving or catering for big family events – it's all about decorations, crafts, costumes and treats!!
So I was delighted to receive a challenge to create a fun Halloween version of Snack Pack Pudding Cups. They were super easy to find at my local Meijer store – so many different varieties!
I decided to try chocolate/vanilla and also sugar free chocolate. I wanted to make a spooky dirt and mud themed snack and couldn't decide between the two. I loved the layers in the chocolate/vanilla but also the super dark brown of the sugar free chocolate.  I was happy to notice that each pudding cup is fortified with as much calcium as an 8-oz glass of milk so I didn't have any issue with my son trying them!
Snack Packs are perfect for adding mix-ins – I decided to add some crumbled Chocolate Snack Pack Pudding Bars and some gummy worms! I also found lots of decoration and inspiration in Meijer's Halloween section! If you want to try a different combination of mix-ins, get some inspiration from Snack Pack on Pinterest or Facebook.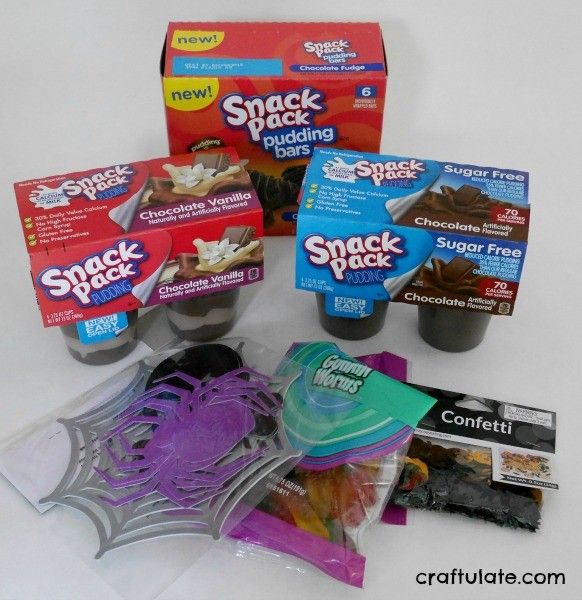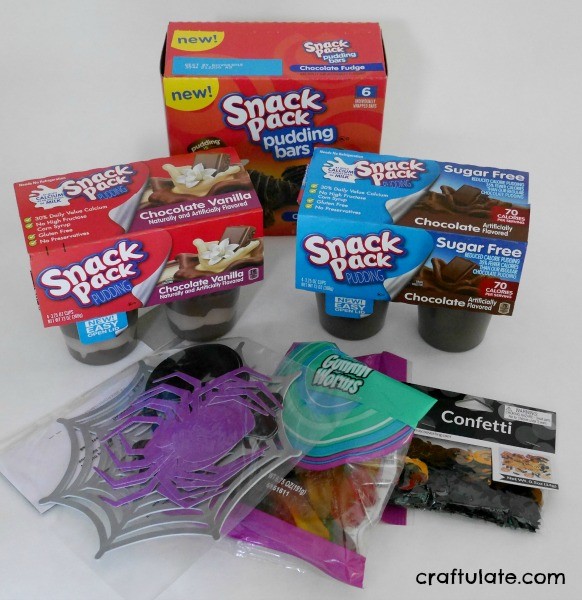 Before I got started with my mix-ins, I jazzed up the containers by gluing on some of the Halloween confetti.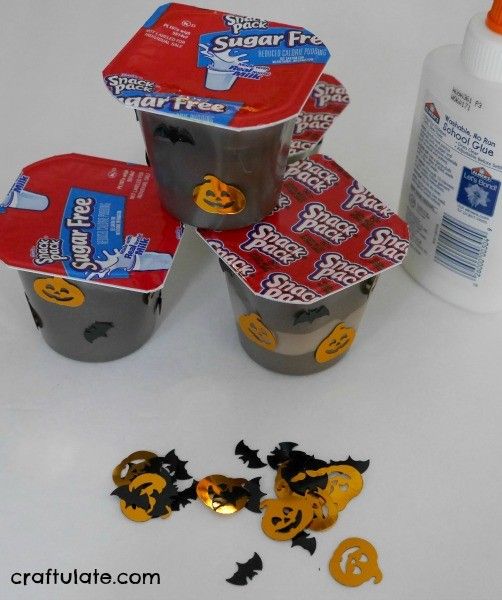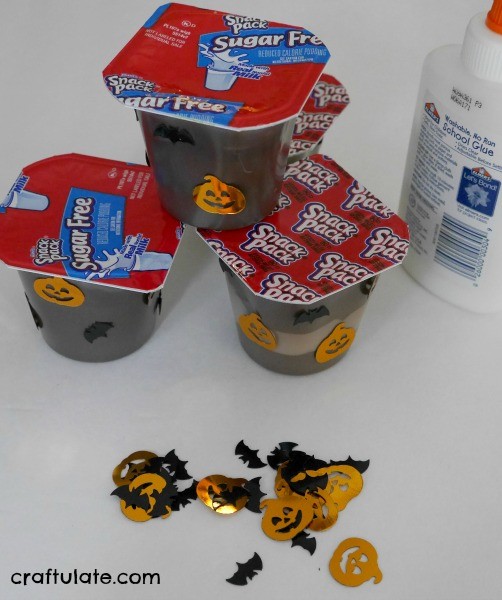 Preparing the snack was super easy! I pushed about three gummy worms into each Snack Pack as a hidden surprise. Then I chopped up the Snack Pack Pudding Bars (I think one bar for two cups was a good ratio).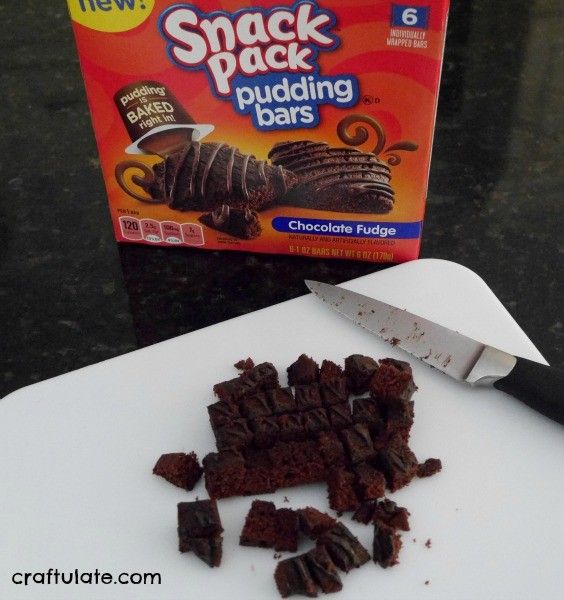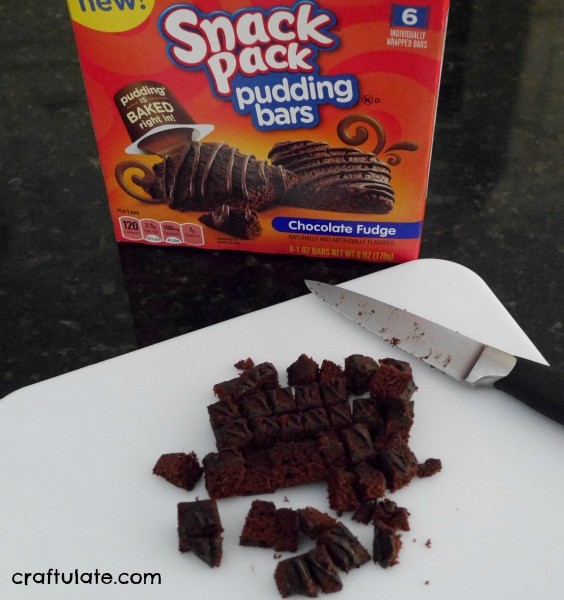 Then I added the Pudding Bar crumbles to the top of the Snack Pack and topped it with an extra gummy worm. These snacks are perfect for Halloween parties, crafty playdates or as an after-school treat.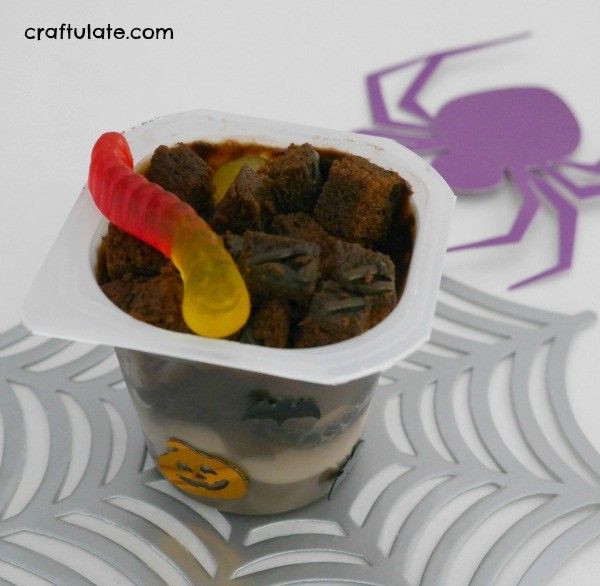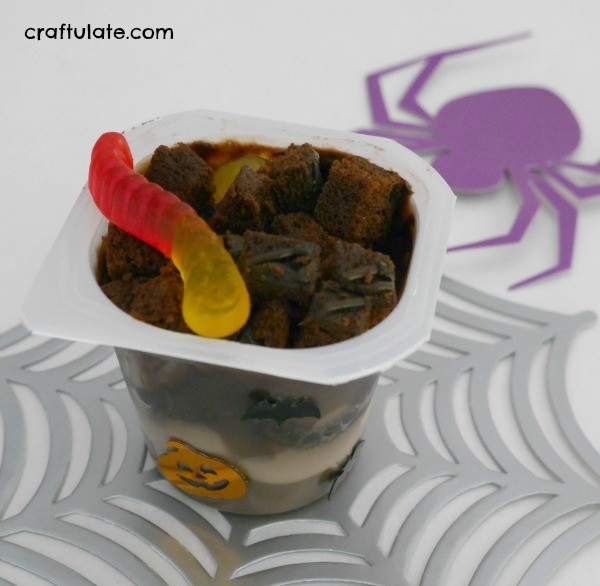 My son thought they were great! He particularly loved the Pudding Bar crumbles. And he was very intrigued to come across some worms further down the cup!
What would you add to your Snack Packs? I would love to hear your suggestions and ideas!