For my husband's birthday cake he requested a chocolate cake decorated with hedgehogs. Sounds like the kind of challenge I like!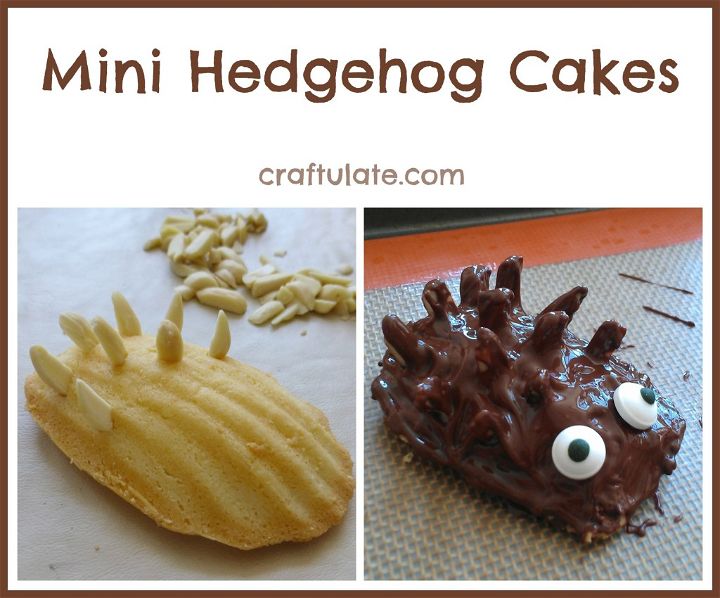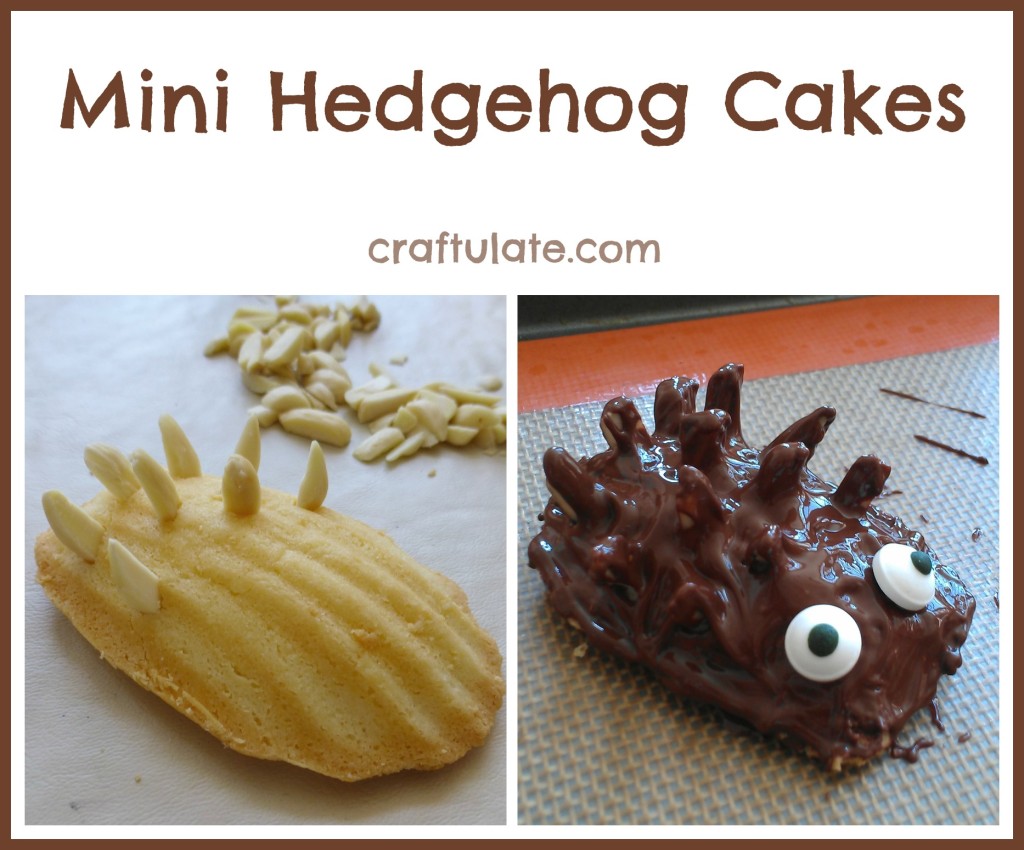 I made the hedgehog cakes from the following ingredients:
Madeleines (individual French style butter cakes)
Slivered almonds
Melted chocolate
Candy eyes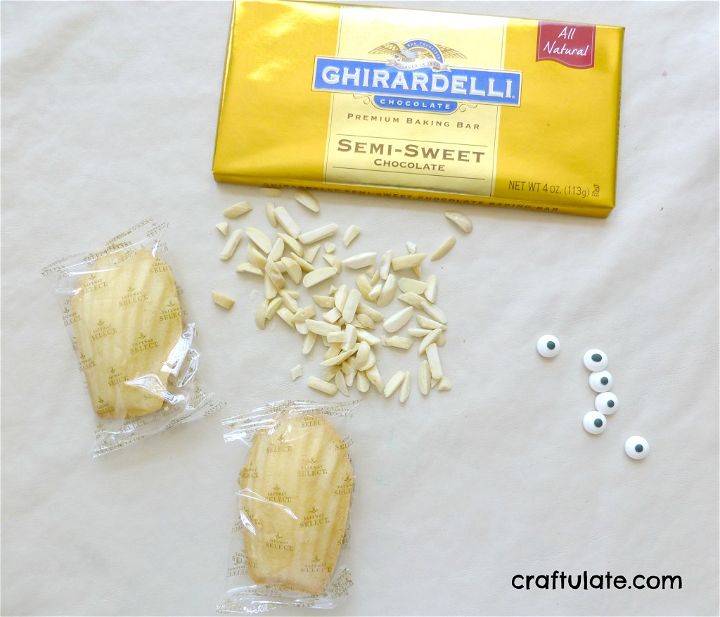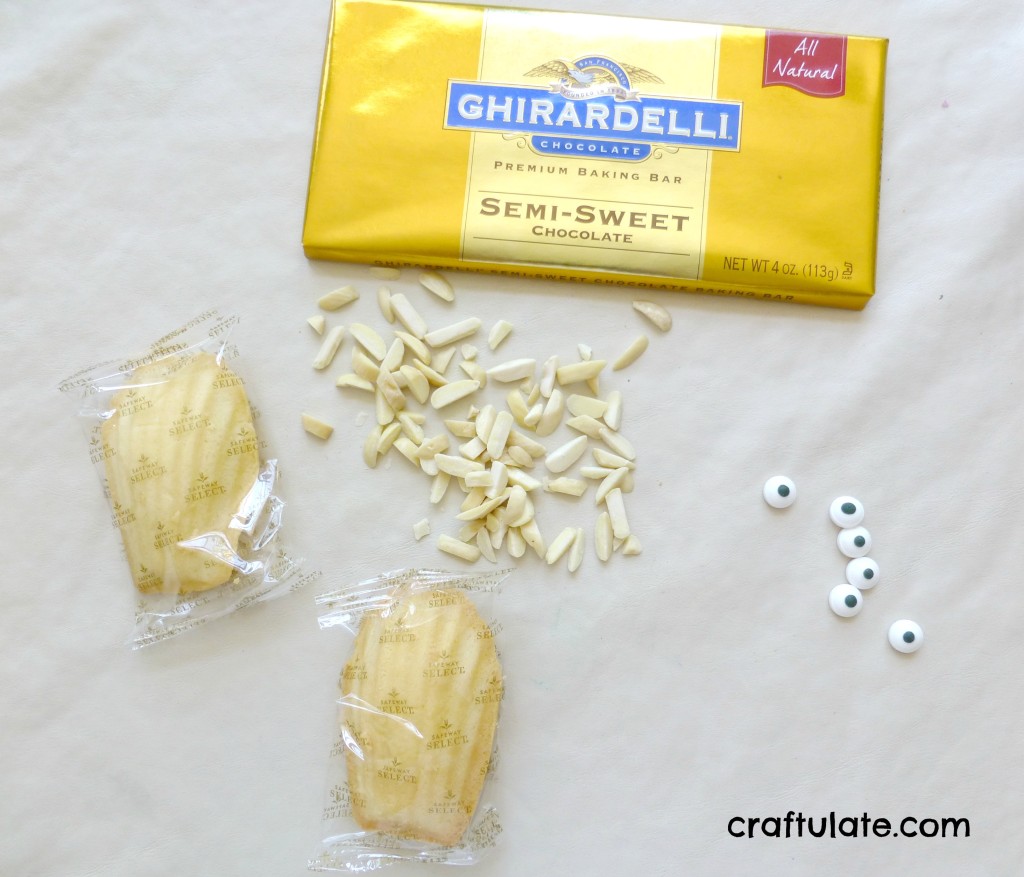 First I poked the almonds into the cakes, leaving a space at one end for the head.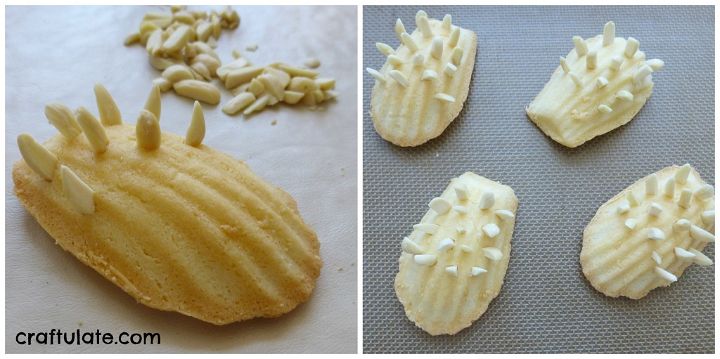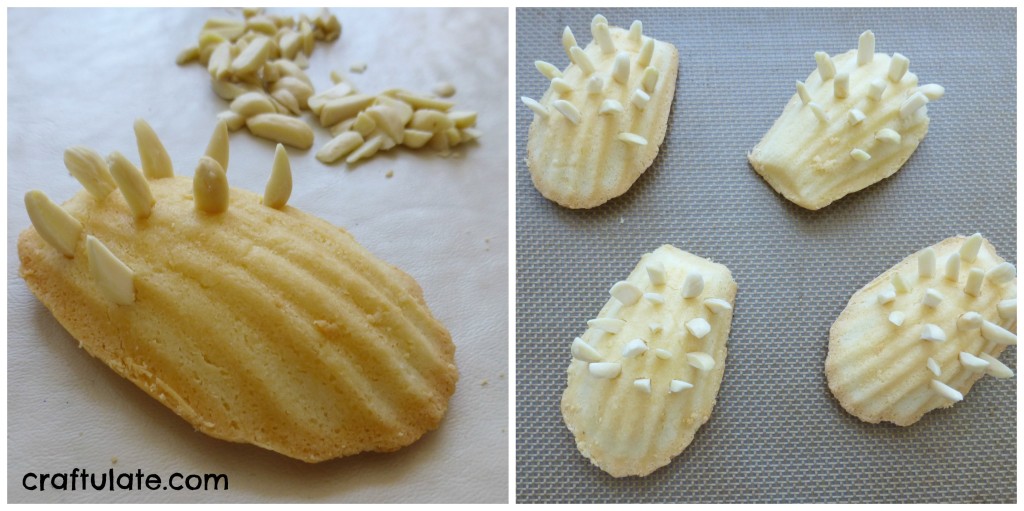 Then I melted the chocolate. I prefer to use a microwave for this, as there is no chance of water droplets forming in the bowl. Just microwave it for 15-20 second bursts, stirring between each burst. When the chocolate has almost melted, keep stirring until fully melted.
I drizzled the melted chocolate over the cakes, using a paintbrush to get into all the nooks and crannies. And no, this wasn't one of F's paintbrushes!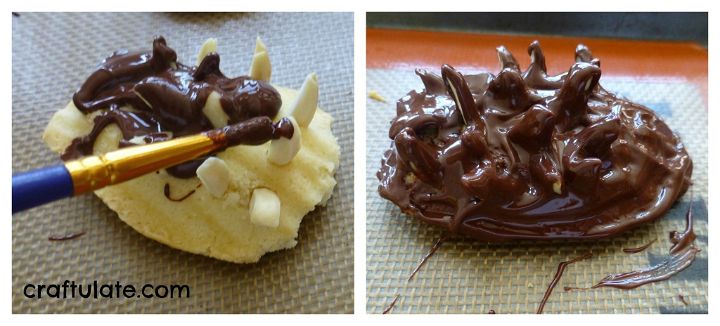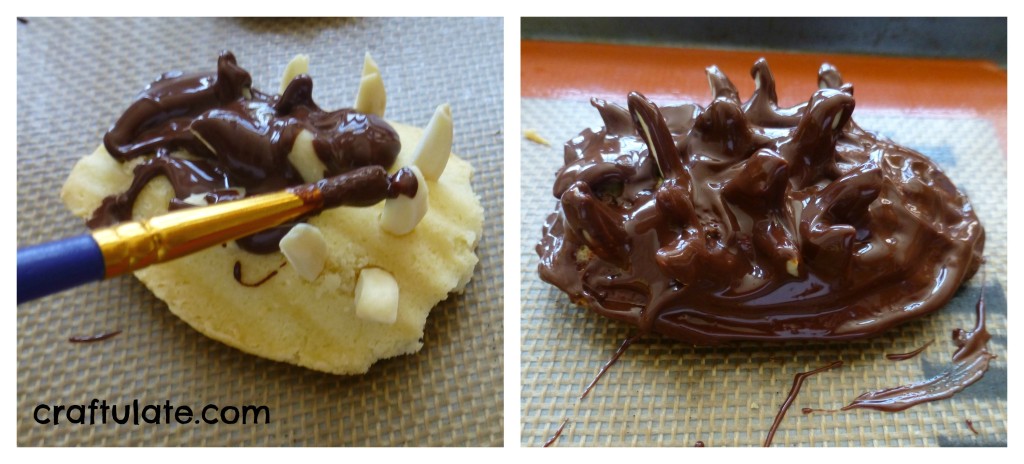 Then I placed the eyes and left the hedgehogs to dry.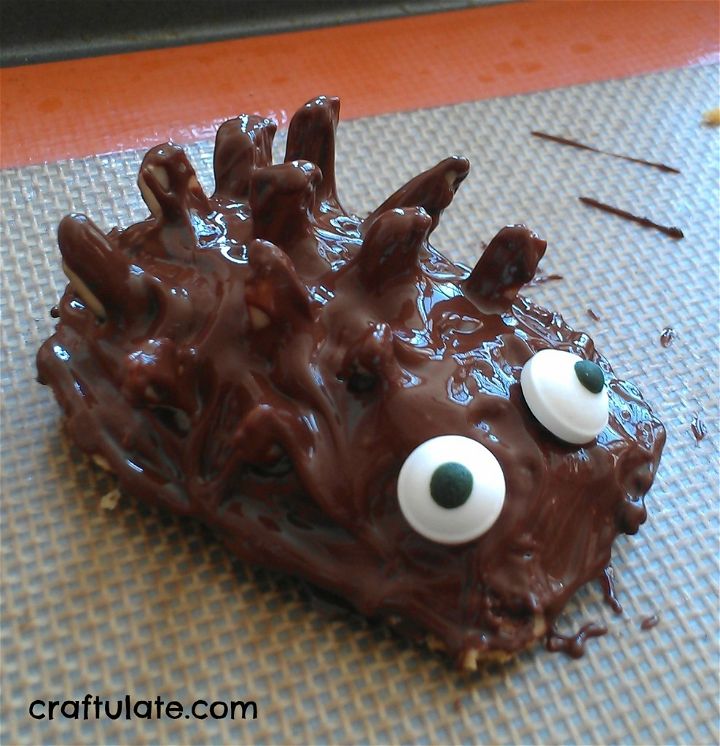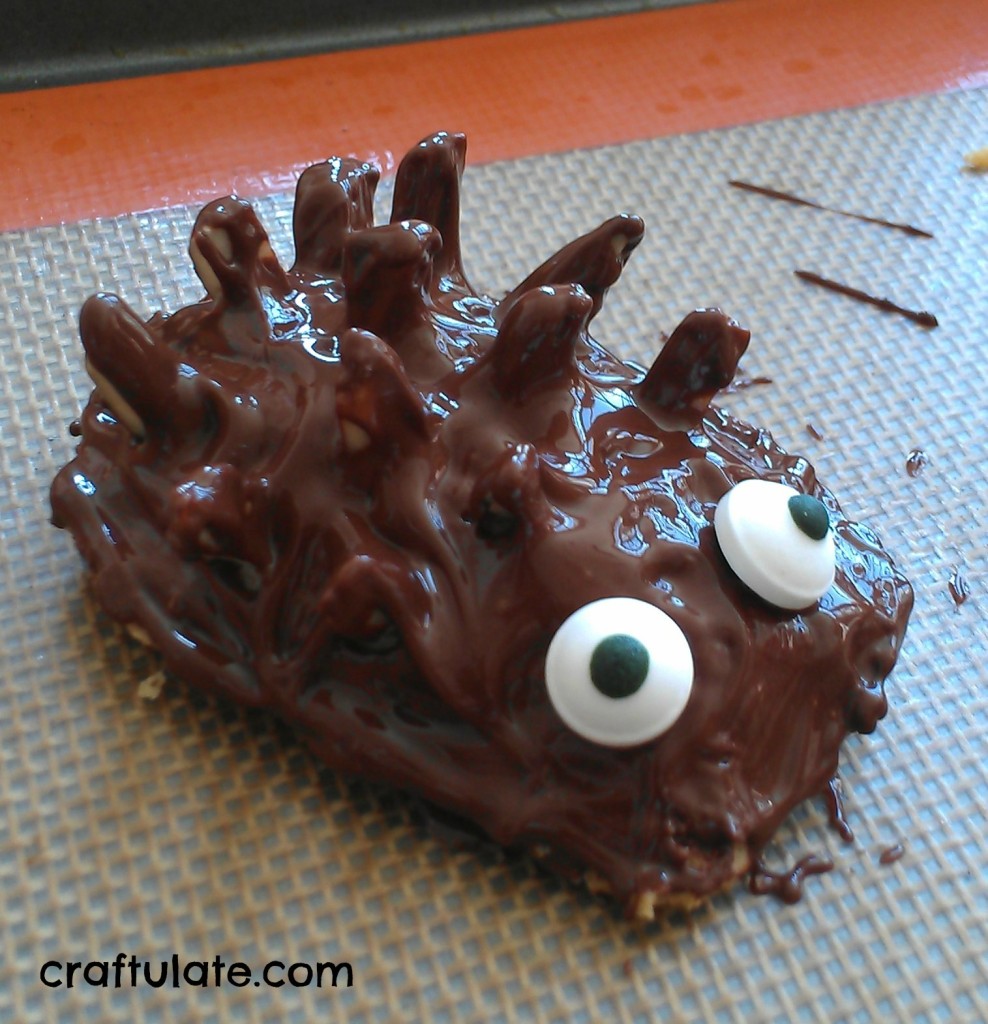 I had some melted chocolate left over, so I used it to coat some grapes. I rolled the coated grapes in cocoa powder and left them to dry.
My husband didn't want frosting on his cake so the hedgehog cakes and the grapes were the only decoration. Simple but cute!