Kids will love receiving these super cute edible gift boxes!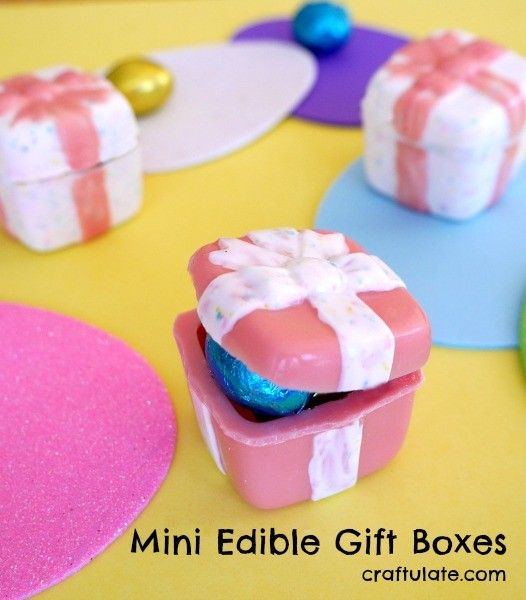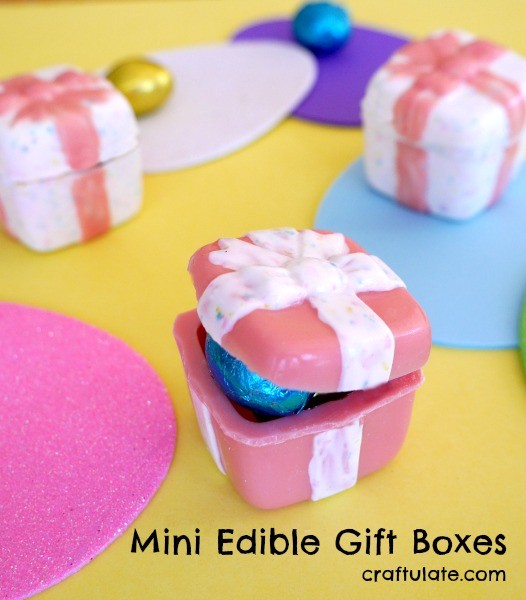 The following post contains affiliate links, which means that at no extra cost to you I can make a tiny bit of money to help support this blog. Thank you!
I have a bit of a problem. I appear to love collecting candy molds. I now have so many that my cupboards all explode when I open them! So I decided that I really shouldn't buy any more. Well… until I saw this one!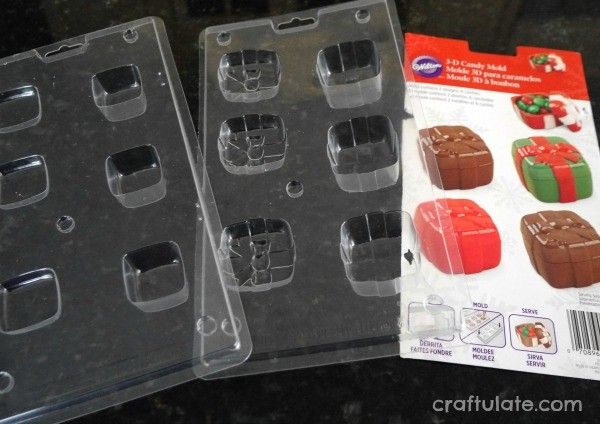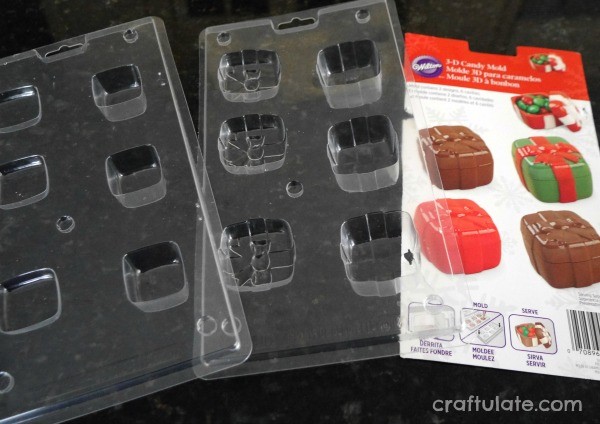 I knew I just had to try it! Now as you can see in the sample photo – there are two ways to make it: with contrast ribbon or all in one colour. Making them all the same colour is of course, way easier. But once you have tried the two tone look – you might have a hard time going back to one!
I used pretty spring-coloured candy melts to make these – but you could make them in any colour for any occasion! So here's how I made them:
Place a handful of each type of melt in  a bowl, and microwave to melt, according to the packet instructions. Stir to mix. Using the paintbrush, carefully paint on the ribbon detail to both the box and the lid.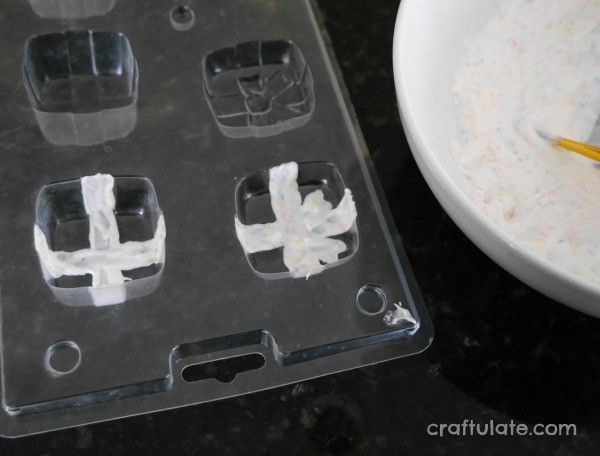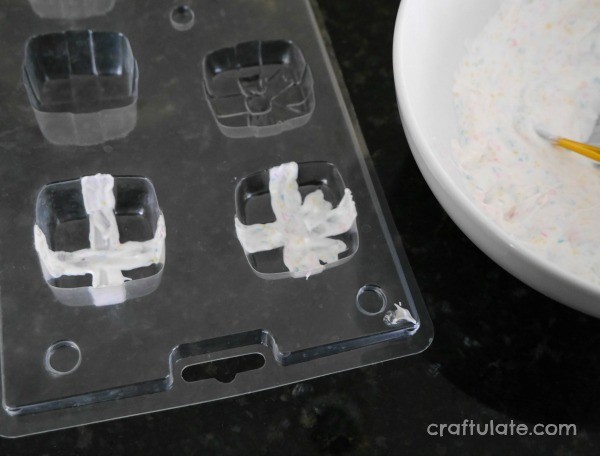 Leave to dry – a matter of just five minutes or so. Remelt the remaining candy if necessary, and fill in the box and lid according to the instructions on the mold.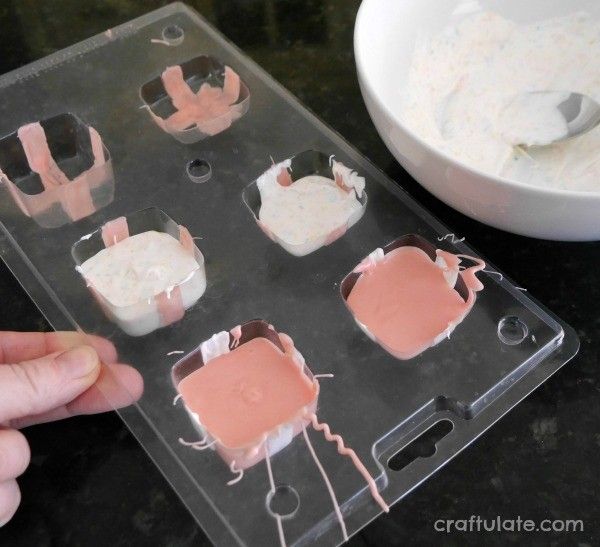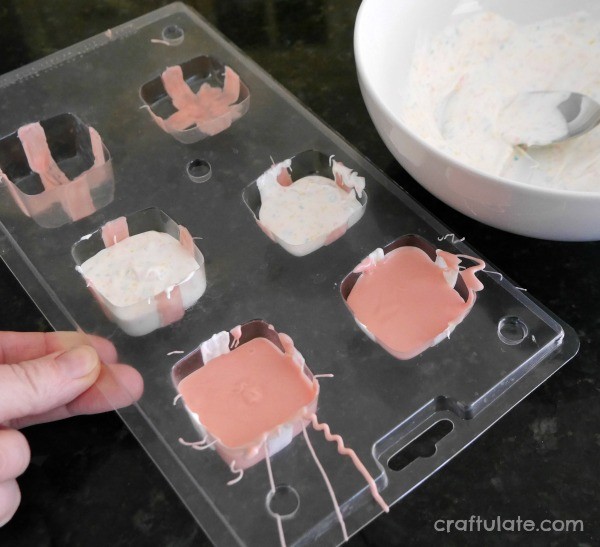 Then snap on the other half of the mold, and all the candy will squidge up the mold, forming the sides of the box. Tap it on the counter to get rid of bubbles, invert it, and turn it back over.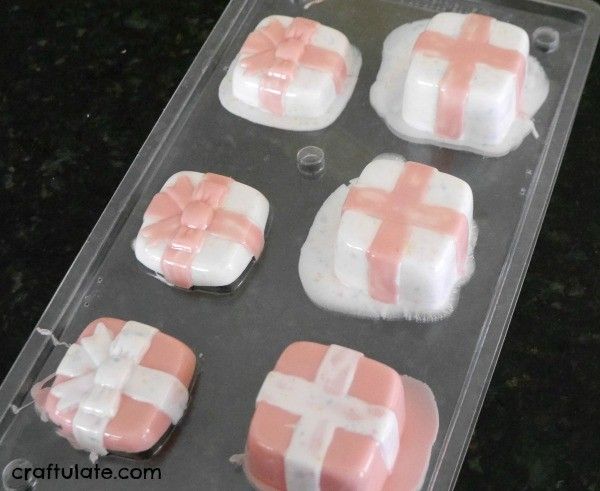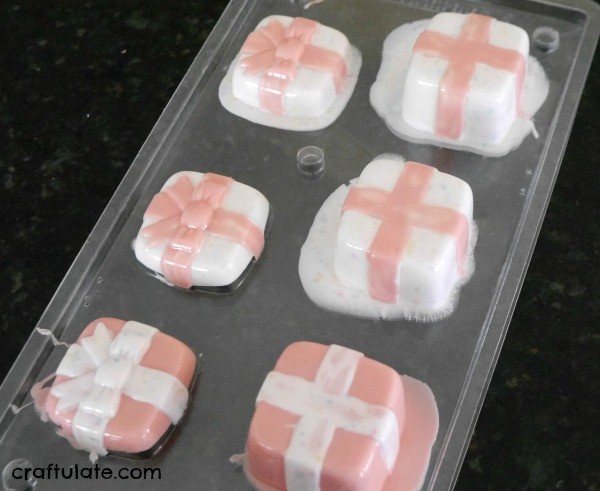 Place in the fridge for 10-15 minutes, then in the freezer for 2 mins before removing the candy from the mold.
Carefully squeeze the mold to remove the boxes and lids. You may need to do a little trimming with a knife. They look super-cute!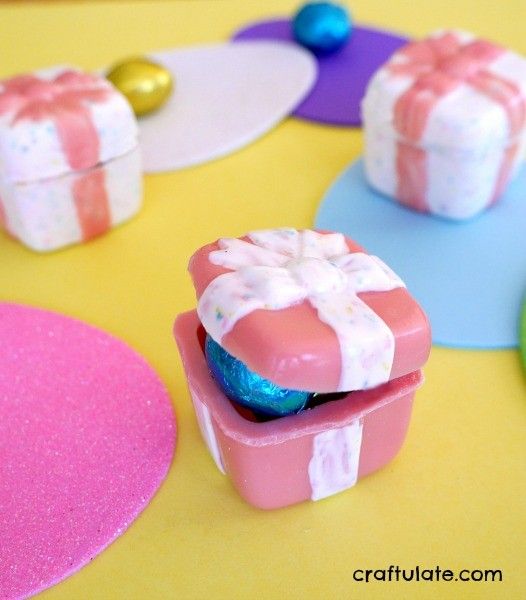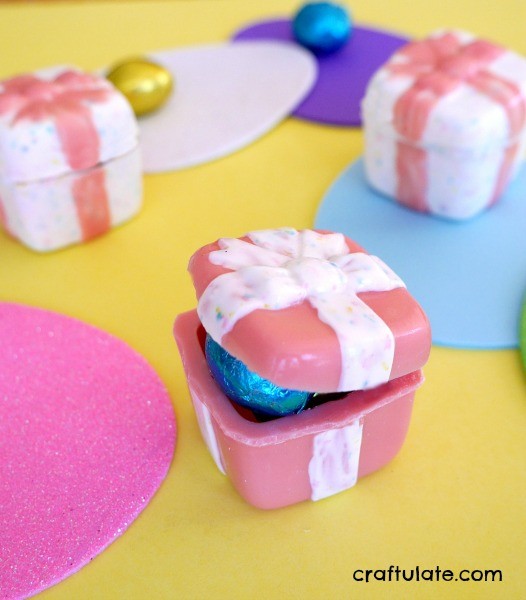 Admittedly they don't hold very much – but that isn't the point! I can't wait to give one of these to my son for Easter – perhaps with a little chocolate egg inside!
[bctt tweet="Mini Edible Gift Boxes – kids will love receiving these!! #easter"]