These microwave potato chips are easy to make and are a very healthy snack option compared to store bought versions.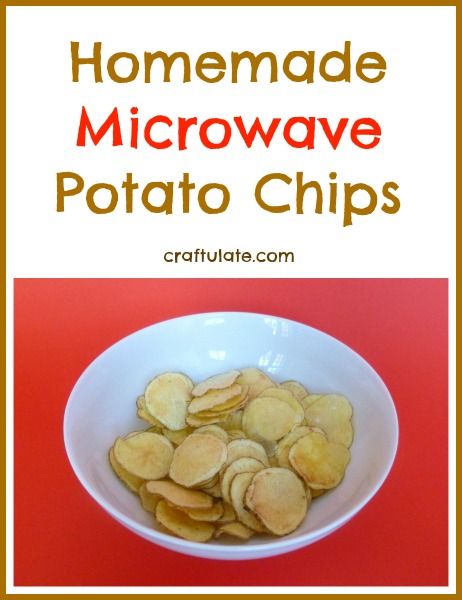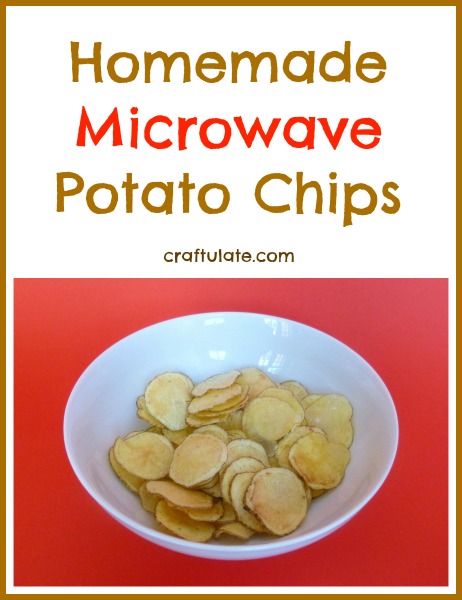 The following post contains affiliate links, which means that at no extra cost to you I can make a tiny bit of money to help support this blog. Thank you!
I was recently given a mandoline for my birthday. One of the first things that I wanted to try was baking my own potato chips. While researching recipes I discovered that it was possible to make them in the microwave. This I just *had* to try!
Ingredients for Microwave Potato Chips:
Potatoes (I used Yukon Gold), scrubbed or peeled as preferred
Salt
I used my shiny new mandoline to slice the potatoes thinly. This is definitely not a job for kids! If you don't have a mandoline you could use the slicer wheel on a food processor, the slicer on a cheese grater or a potato peeler!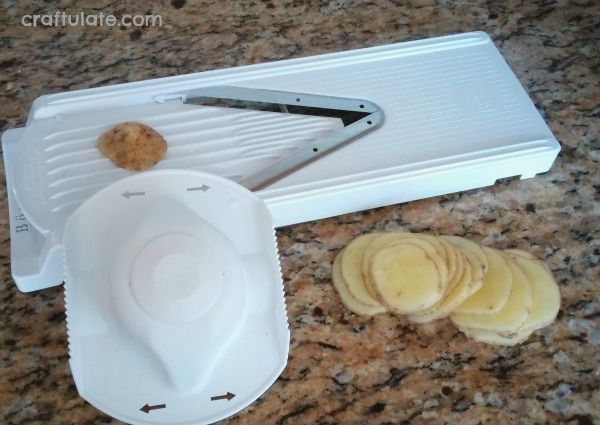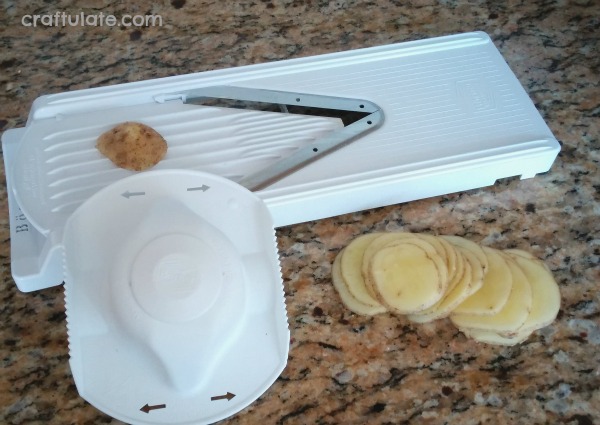 I placed the potato slices on a sheet of parchment paper inside the microwave, making sure they didn't overlap. I sprayed them lightly with the olive oil spray.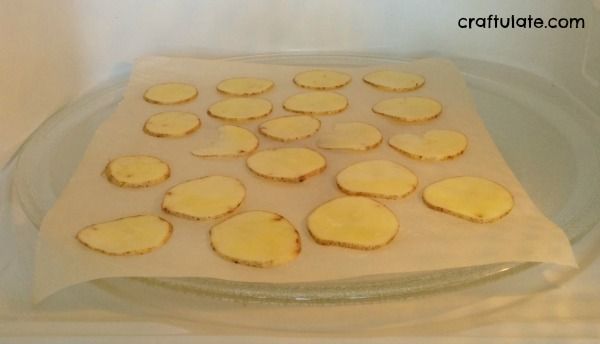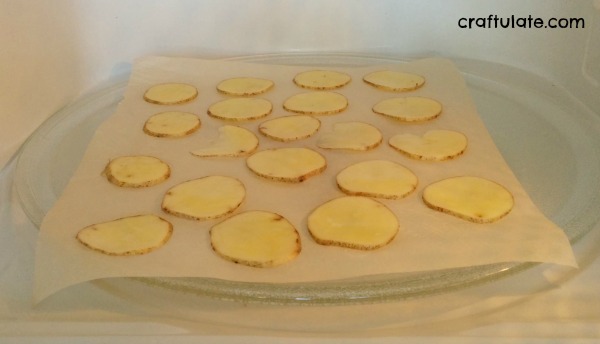 As for cooking times, every microwave, potato slice and amount of spray is going to be different for each person. But to give you an idea, I cooked mine on full power for two minutes, then added 30 second bursts of cooking, and watched them the whole time to make sure they didn't burn! They start to curl a little first,  and then as soon as they started to turn brown I removed the chips from the microwave and placed them in a bowl. I lightly seasoned them with salt. They looked and smelled delicious!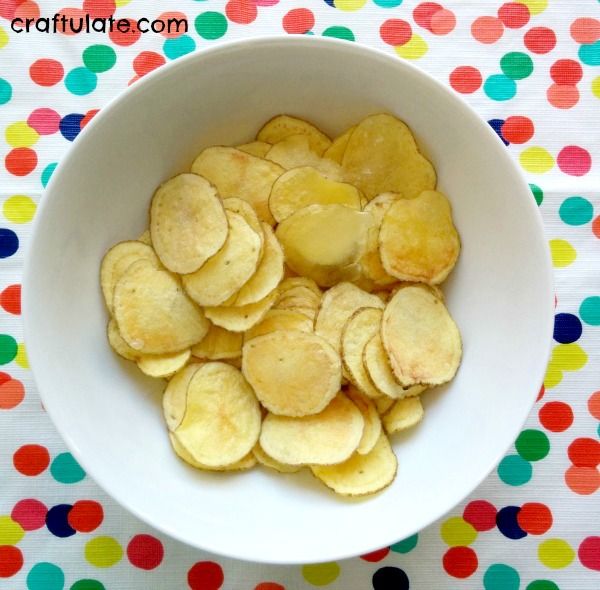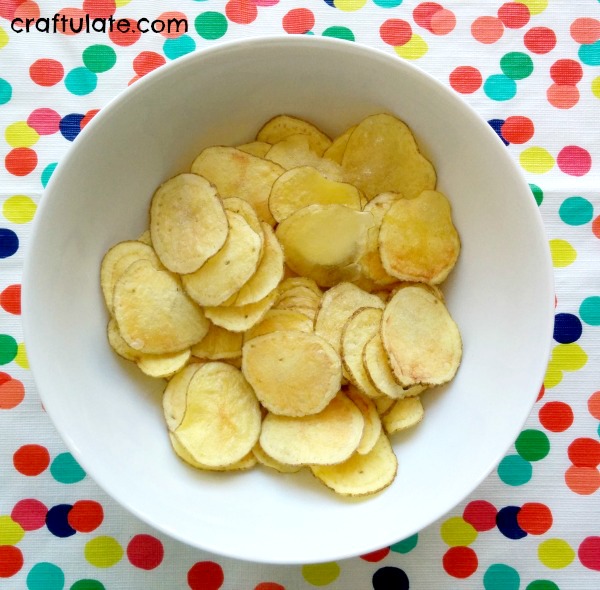 My son was VERY happy with this new snack!
There are loads of variations you could try with this simple recipe: maybe experiment without the oil or salt? Or add different seasonings: paprika, celery salt, garlic salt, black pepper, or chili flakes? Personally I'm looking forward to making a batch just for me and adding some chipotle powder!!
[bctt tweet="Homemade potato chips that you can make in the microwave! Kids will love them!"]
This snack is now part of the YUM! Healthy Recipes for Kids book – with a new veggie dip!! Check out the other amazing ideas!