My son and I used metallic crayons to make this fun robot art!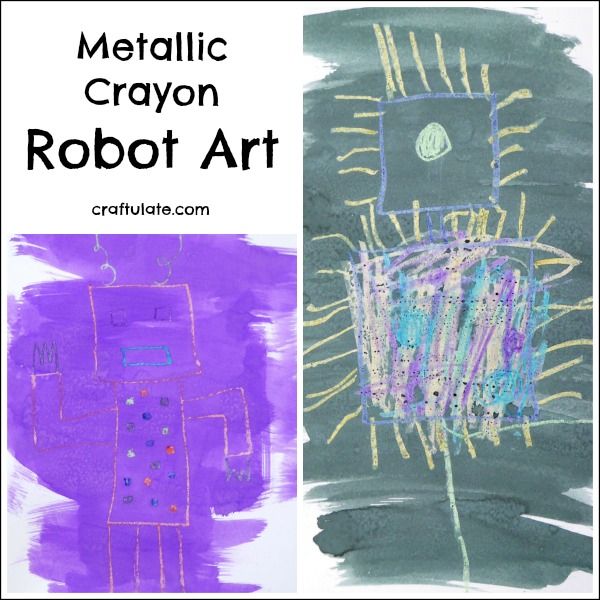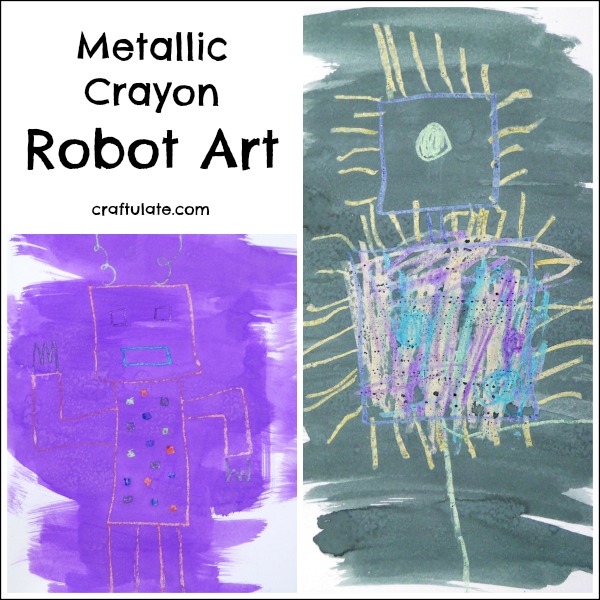 The following post contains affiliate links, which means that at no extra cost to you I can make a tiny bit of money to help support this blog. Thank you!
I was checking through our craft supplies the other day, and noticed that we hadn't used our metallic crayons for a while. F always seems to be designing things at the moment, so I thought the crayons would be perfect for creating robot pictures!
He immediately liked my idea, designing this orange robot onto white cardstock. It has purple wheels and features "on" and "off" buttons. 🙂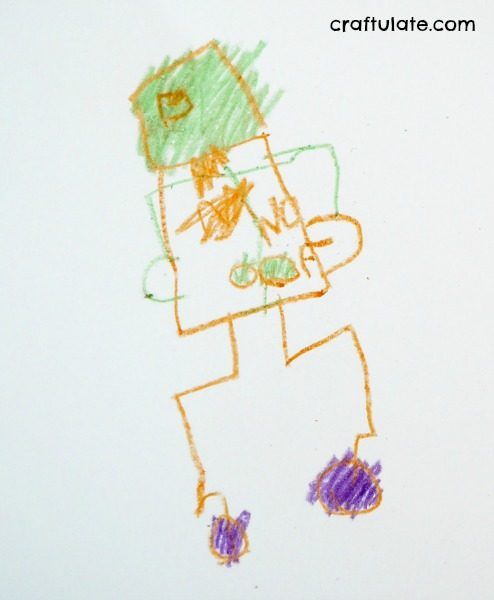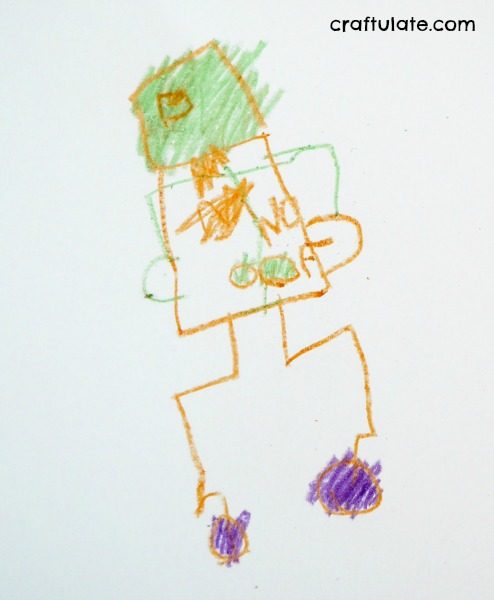 Then he wanted to do another, but asked me to start him off, so I drew a basic head, neck and body shape. He decided that THIS robot was a transformer! Well obviously!
He asked me to draw the basic shapes again on a new piece of card, and he turned it into a crane truck.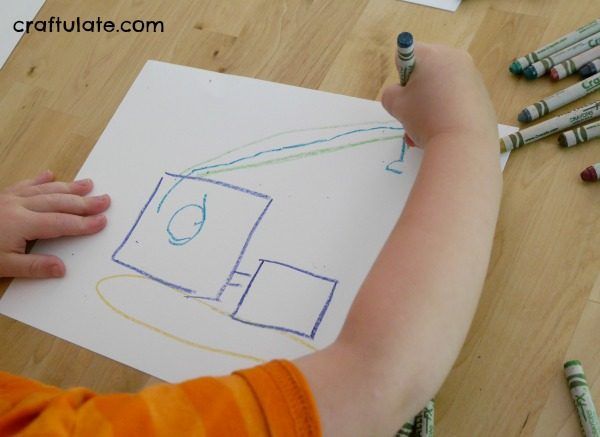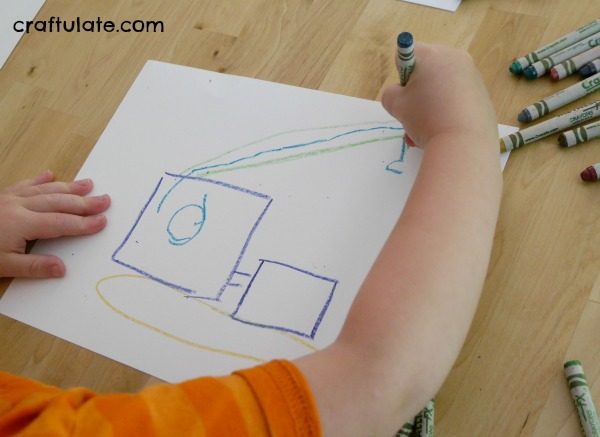 He went back and added pieces to the original robot so that they looked similar. Here are the two designs: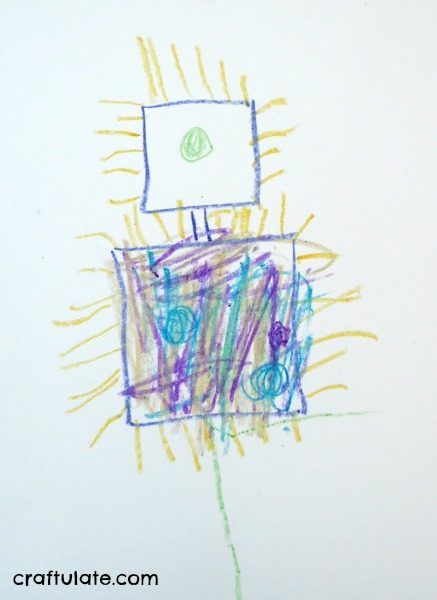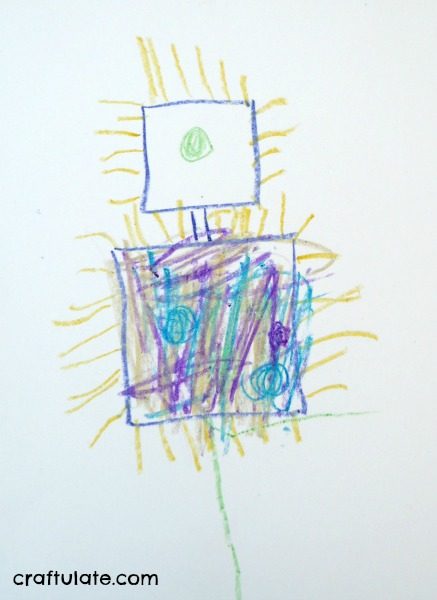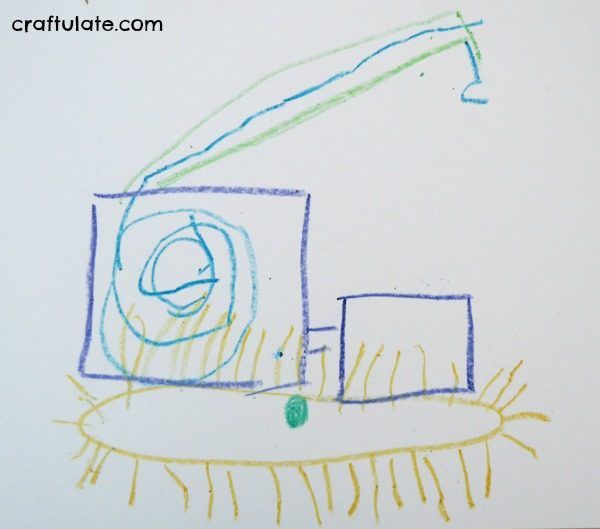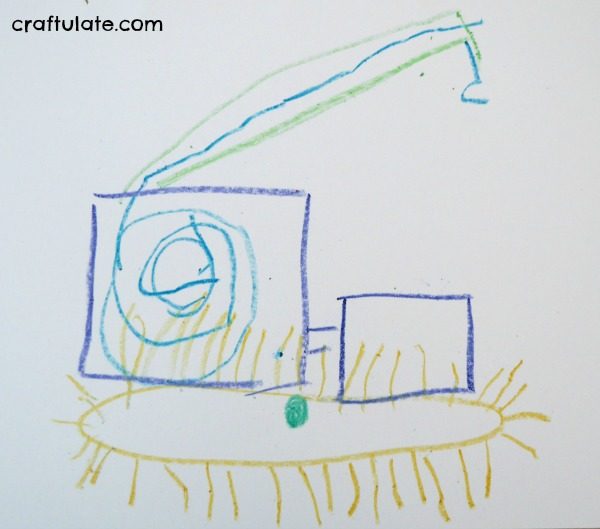 Then I thought we should give the robots a wash of liquid watercolor paint, as this would really make the crayons pop out of the card. F chose red and yellow for his first robot.
But he ended up putting way too much paint on!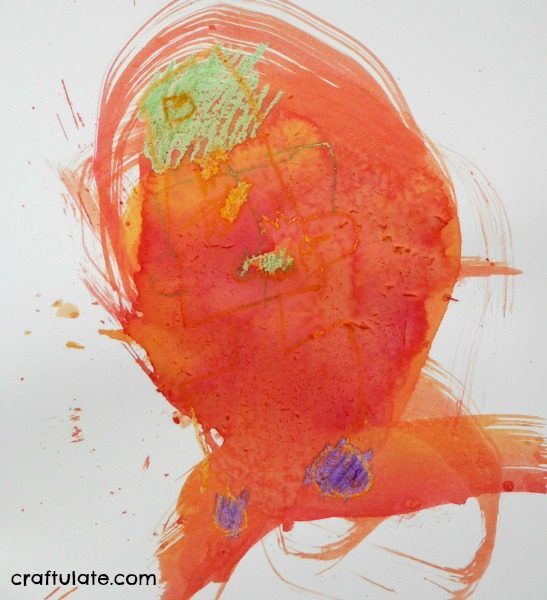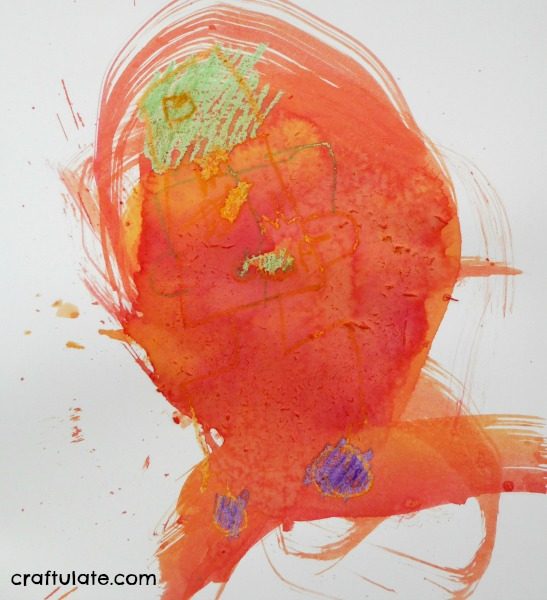 So he asked me to add the paint to his transformer robots.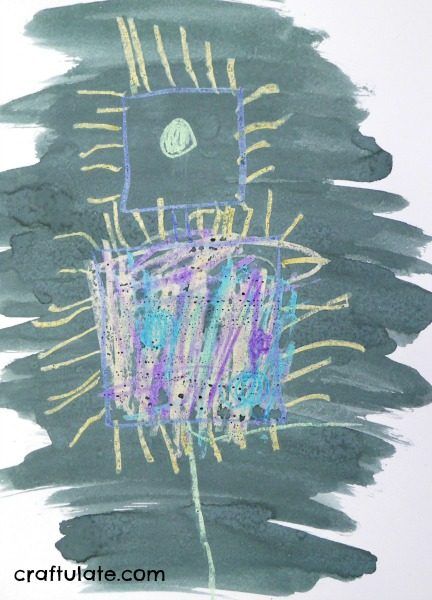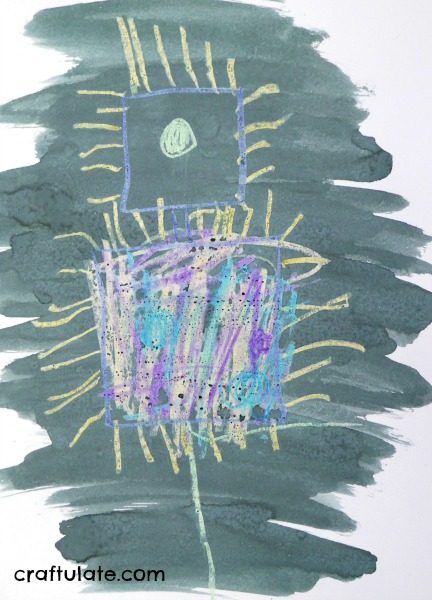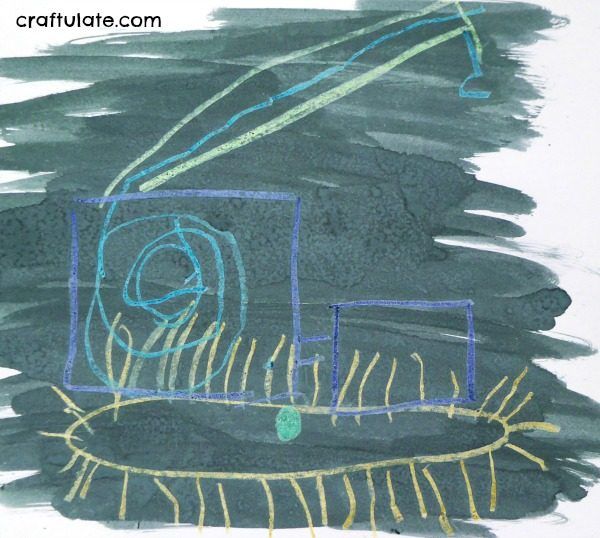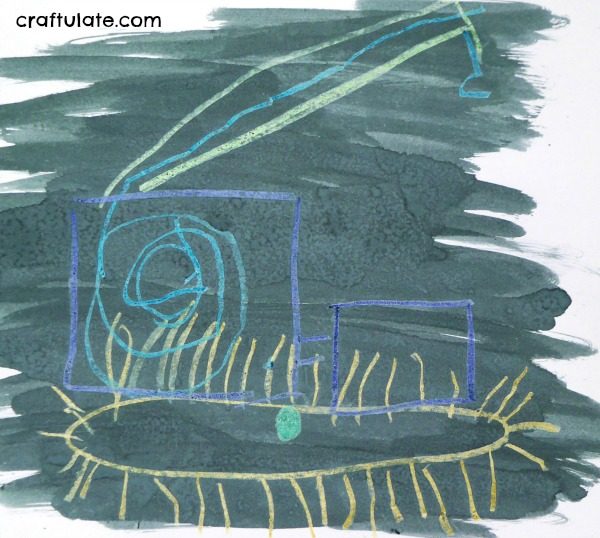 The crayon looks so bright and vibrant!
[bctt tweet="Metallic Crayon Robot Art #kidsart #artforkids #robots" username="craftulate"]
While he was busy I made these robot pictures too!